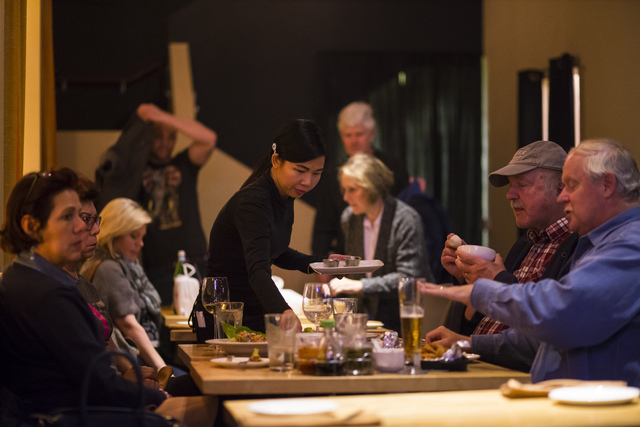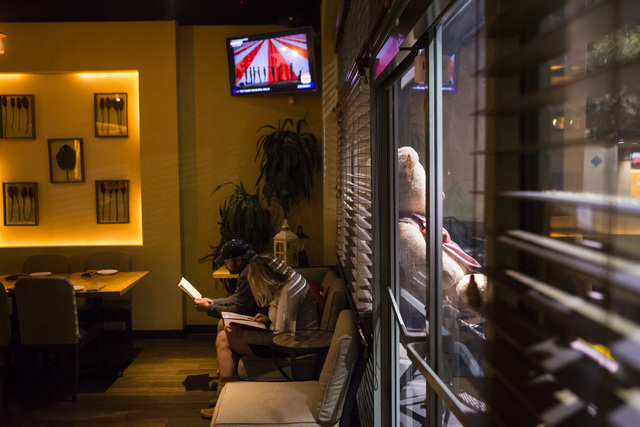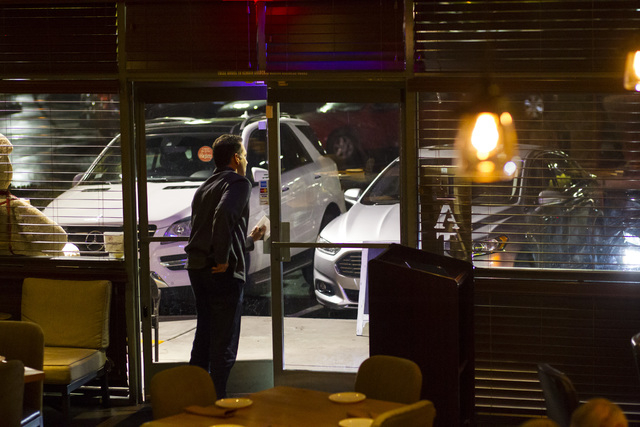 When a restaurant makes the claim that all of its sauces and pastes are made with spices ground and fruits juiced in-house it had better deliver, and Gaati Thai Kitchen does.
The difference? Brighter, livelier flavors, which seem to add a particular enhancement to Thai cuisine.
The refreshing difference started with our appetizer of Gaati Dumplings ($8). The name indicated a house specialty, but on the surface, from menu description and appearance, these would be your basic potstickers, filled with chicken, vegetables and mushrooms. The minute we took a bite, however, that illusion vanished. These delicate pillows of dough were bursting with moisture and with the pleasing bite of ginger and mellow notes of sesame. They'd been carefully pan-fried, leaving just one surface with a delectable crust. The soy-based dipping sauce on the side augmented those qualities, but the dumplings were excellent even without it.
The sauce of the panang curry with tofu ($11, also for chicken, beef or vegetable, plus $3 for shrimp, $4 for a combination or $6 for mixed seafood) was shot through with lots of peas and cubes of carrots, and as in most cases (at least locally) we'd hazard a guess that they were frozen (in large part because of their perfect uniformity), but no matter. One flaw in most Thai curries is that the protein of choice usually is cooked using so neutral a method it's nearly devoid of flavor, but here the cubes of tofu had been sauteed in oil, boosting both flavor and texture. Best of all, though, was the panang sauce, rich in creamy coconut flavor and, as we'd asked, with just a hint of fire from the curry paste, and with the sweet/salty balance that arises from the judicious use of such Thai staples as fish sauce, palm sugar and basil. The restaurant's owners took its name from the Thai word for coconut milk, and this dish reflected that appreciation.
Rama chicken ($12) was a less complex dish but no less appealing. A chicken breast, sauteed until lightly caramelized, was placed atop a bed of steamed bok choy and topped with a creamy peanut sauce that was assertive but still well balanced.
Service was on the slow side, since a lone server (with the help of a runner) was taking care of the dining room and the numerous takeout orders. He was, however, remarkably efficient and remained pleasant throughout. The dining room is nicer than the restaurant's strip-center location (it shares a Henderson plaza with a thriving Trader Joe's and a doomed Kmart) might indicate, dressed up with recessed wall sections accented by backlighting and framed art that lend an air of serenity.
Prices are modest, as are portion sizes, although the richness of the dishes is likely to satisfy all but the hungriest of visitors.
Although Gaati Thai Kitchen describes its fare as Thai fusion, the menu doesn't offer a whole lot you wouldn't find in most other Thai restaurants in the valley. But Gaati has found a way to do it better than the rest of the crowd.
Email Heidi Knapp Rinella at hrinella@reviewjournal.com. Find more of her stories at www.reviewjournal.com and follow @HKRinella on Twitter.
Review
Gaati Thai Kitchen, 10545 S. Eastern Ave.; 702-998-9800
The essence: Attention to detail elevates it above most other Thai restaurants in the valley.