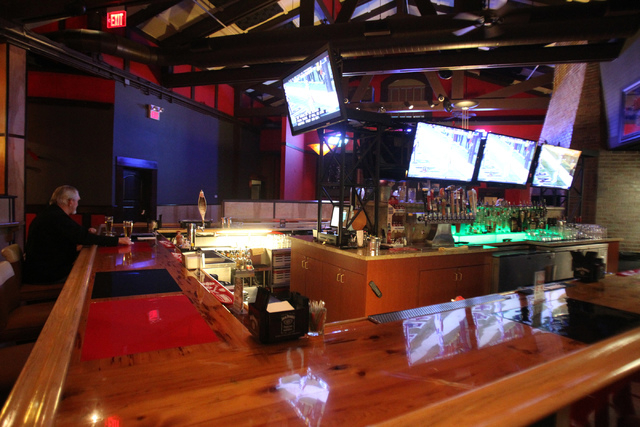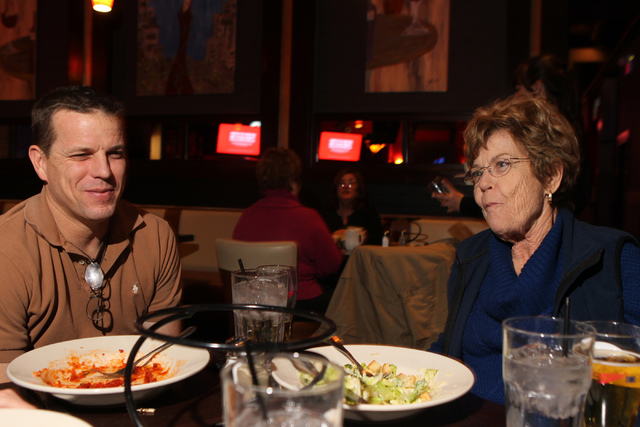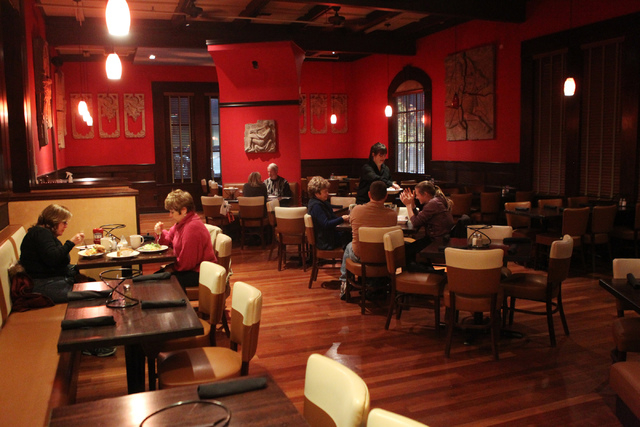 Sauce, the restaurant is called, and it turns out the name is very appropriate.
The sauce is, after all, the backbone of any Italian restaurant, particularly those of the Southern persuasion, the aptly dubbed red-sauce joints. Any Italian chef worth his or her garlic knows that a long-steeped, deeply flavored sauce is about all it takes to turn piles of pasta, chicken, veal or seafood into a barely imaginable number of dishes. The smart ones develop their sauces until they're worthy, and so it is with Sauce's sauce.
I thought I had seen (and tasted) just about anything an Italian restaurant could dish out, but I realized I was mistaken shortly after we were seated at Sauce, when our pepperoni-stuffed fried cheese ($8) arrived. Pepperoni-stuffed fried cheese could be a disaster, a salt-and-grease-a-palooza. But that wasn't the case here because restraint had wisely been deployed; the triangles of freshly fried cheese each held just a nugget of pepperoni, enough to make its presence known without overwhelming on any level.
But that, believe it or not, wasn't the best part. Although the menu said the cheese would be accompanied by a spicy dipping sauce, and it was, the platter also had been smeared with what tasted like a blend of pesto and Alfredo (apparently the pesto cream offered on the make-your-own pasta listing), bringing three well-executed sauces to the dish.
And the innovation continued. An entree of eggplant Parmesan ($13) sounded basic enough, but the plate brought small round slices of eggplant, breaded and fried and overlapped like shingles, each topped with Provolone and some marinara, which also graced the penne we had on the side.
Make-your-own pizza is another option but we decided to try one of the set pieces, the BBQ Chicken ($9.50 for 8 inches, $13.50 for 12 inches and $17.50 for 16 inches). Barbecued chicken pizza is relatively commonplace these days but this was one of the best we've had, the chicken and caramelized onions and bacon and a well-balanced barbecue sauce a sum that was way more than its parts.
And a Caesar salad ($5 for a half, $8.50 for a full, plus $3 for chicken or $4 for shrimp), which caused great dissension among our ranks. I don't like my salads heavily drenched with dressing, and overdressed salads are something I seem to encounter all the time. That wasn't the case here, the dressing but a backdrop to the crisp, cold romaine, the croutons and the shaved Parmesan, but while I found it refreshing, my tablemate did not. Whatever; it's always easier to ask for extra dressing than try to drain it off when it's too much.
Service throughout was very good, our server maintaining patience and good humor even though we took some time making up our minds.
I also like what they've done with the place. The building Sauce is in started life as the only Old Spaghetti Factory in the area, which didn't last long, its mizithra-cheese-and-brown-butter pasta notwithstanding. That was followed by at least one barbecue place and I don't remember what else, but in its current state it's decorated in wood tones and rich reds, with a reasonably soft soundtrack of '70s rock.
And in recent years the building had been vacant, for long enough that I feared it was reaching elephant-burial-mound status. I think that's partly because although it's adjacent to the parking lot for the Galleria at Sunset mall, it's a little out of the way of mall traffic.
Here's hoping mall traffic and more can find the place, because Sauce certainly deserves to survive.
Las Vegas Review-Journal restaurant reviews are done anonymously at Review-Journal expense. Email Heidi Knapp Rinella at Hrinella@reviewjournal.com, or call 702-383-0474. Follow @HKRinella on Twitter.
Review
Sauce Italian/American Bistro & Bar, 721 Mall Ring Circle, Henderson
Overall A-
Food A
Atmosphere B+
Service A
Pluses: Solid Italian-American food with creative touches.
Minuses: It's a little out of the way for being so close to a major mall.