Las Cazuelas perfectly blends flavors of Puebla region of Mexico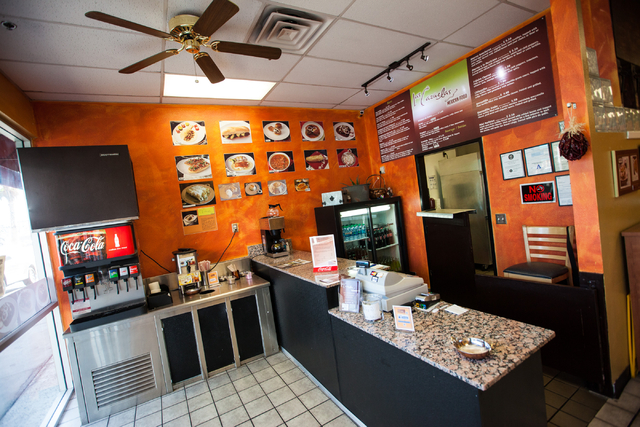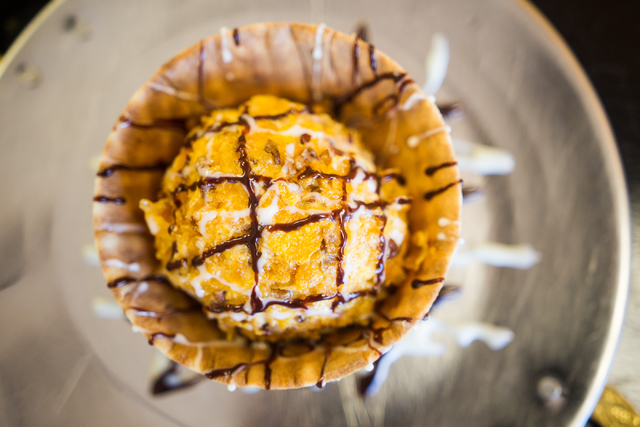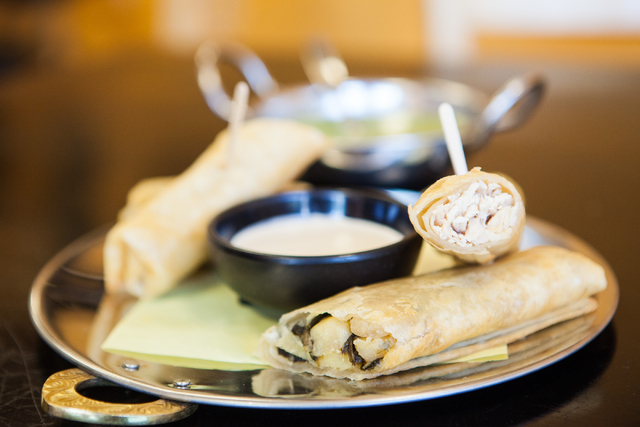 You'll start with complimentary chips and salsa, but any resemblance between the food at Las Cazuelas and that at your average local Mexican restaurant pretty much ends there.
Well, it actually ends with the chips, before the salsa. Salsa crudas or salsa frescas, especially the ever-popular pico de gallo, seem to be the choices of many valley restaurants. At Las Cazuelas, though, the salsa is a more nuanced blend of roasted vegetables most notably including chipotle, with layered flavors that start out on the level of medium spicy before rapidly plunging to the smoky depths. And yes, that's a good thing.
And things only got better from there. Las Cazuelas specializes in the cuisine of the Puebla region of Mexico, and many of the regional specialties star on the menu. Arguably most notable is Mole Poblano, an even more nuanced blend of flavors that often include cinnamon, chocolate and sesame seeds. And so it was at Las Cazuelas, where the Enchiladas de Mole Poblano ($7) were four corn tortillas rolled around just enough shredded chicken (unlike the overstuffed American translations) and blanketed in the earthy mole that was almost black, topped with sesame seeds and raw onion. And no, that price is not an error.
Corn may be even more popular in Puebla than it is in the rest of a country where it's a staple food, and two versions are available at Las Cazuelas: Elotes, which has come to be nicknamed Mexican street corn, and Esquites ($3.50), pretty much the same thing but with the corn removed from the cob. That's particularly fortuitous in that the corn in this dish is served in a sauce that, among other things, contains mayonnaise and Mexican crema, which can get a little messy when eaten on the cob. The Esquites, the kernals possessing the crispness that always indicates fresh corn, were bathed in the requisite creamy mixture, but this one was particularly well-balanced, the flavors of lime and cotija cheese shining brightly and chili powder providing a subtle background note.
The Frijoles Charros ($3.50) were intriguing in that the pinto beans were advertised as a kind of stew, and it was a very satisfying one, the beans joined by tomatoes, onion, chiles, ham, bacon and sliced sausage.
Quesadillas have become so cliche (and often so clumsily executed) that we seldom order them anymore, but the Quesadilla Arabe ($5.50) was an exception. This version combined mozzarella cheese with pork and chipotle sauce, a very appealing pairing.
And finally, churros, to satisfy the sweet tooth though not the appetite, because by now we were far from hungry. Our waiter, who we believe also is the proprietor, offered them in several styles and we settled on those filled with cajeta and dusted with cinnamon sugar ($3.75), warm and slightly crisp on the edges. Again, a respect for balance was obvious, with just enough of the mild caramel (similar to dulce de leche) injected to make its presence known.
Las Cazuelas is a counter-service spot — the food served on ceramic dishes, although the beverages were in plastic foam — and very tiny, with but a handful of tables (and remember that if you insist on going immediately). Besides the proprietor/waiter we saw only one other employee, the woman cooking in the kitchen who presumably is Mom to his Pop. They've done an awful lot with the tiny space, painting the walls to evoke the colors of the sunny Mexican landscape and filling them with artifacts that range from painted pallets decorated with heavy hardware to old-style key rings and, yes, a few cazuelas, or cooking pots. It's a very effective combination.
Which is suitable, because that's the characterization I'd give the food as well. Tex-Mex, Las Cazuelas most emphatically is not; excellent, it emphatically is.
Las Vegas Review-Journal restaurant reviews are done anonymously at Review-Journal expense. Email Heidi Knapp Rinella at Hrinella@reviewjournal.com, or call 702-383-0474. Follow @HKRinella on Twitter.
See our Restaurant Inspection Guide, compiled from the Clark County Health District's inspections.