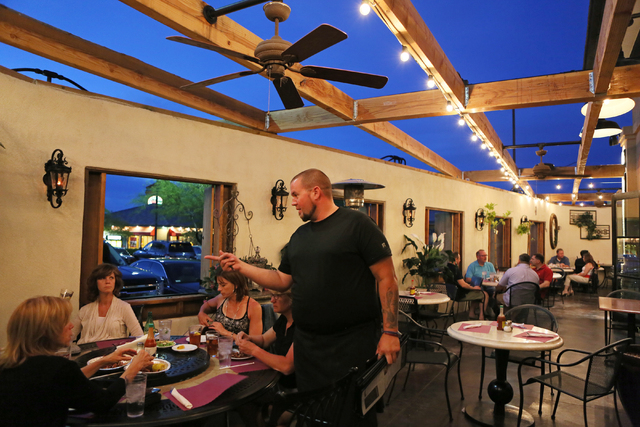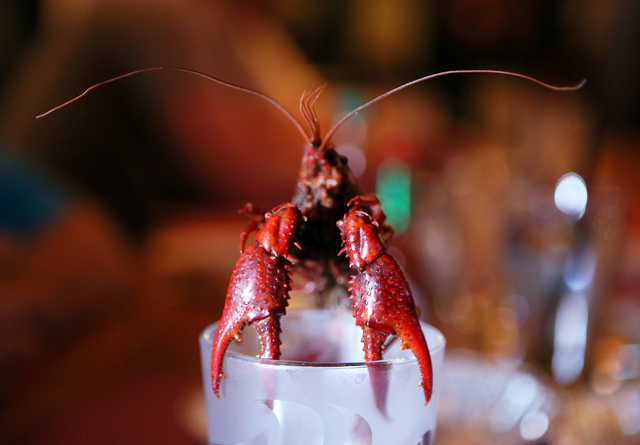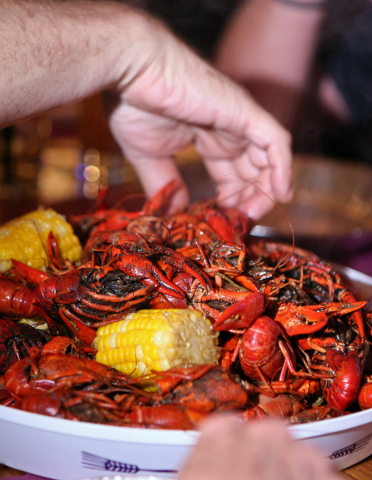 Over the years, I've watched as a lot of local restaurants have met with some success and opened a second, third or even fourth location — and, in a whole lot of cases, ended up scaling back or disappearing altogether. I wondered what would be the case with Lola's, a downtown spot that specializes in New Orleans cuisine and has more than five years under its sequined belt. And, after visiting the new(ish) Summerlin location, I have high hopes.
In the new location (in a former Ruby Tuesday's, if memory serves), all traces of the chain-restaurant look have been removed. It's broken up into more convivial spaces, furnished in an eclectic, New Orleans-evocative style, without getting mired in Mardi Gras beads. But it's the food — the same food served at Lola's flagship location on West Charleston Boulevard, near The Smith Center — that really makes Lola's stand out.
The oysters, for example. Charbroiled oysters were the subject of one of my columns recently, and Lola's is one of only a couple places in town that serves them. They're grilled in the open, near the bar, and topped with garlic butter and Parmesan. We had six ($12.49; a dozen is $23.99), and every one was fresh, succulent and faintly briny, and enhanced only by the things used to dress them. With slices of French bread to soak up the juices, it was a great way to get going.
"Fully dressed" is a New Orleans culinary style, and that's how we chose our po-boy. We had the Roast Beef D'Brees ($11.49), a football-inspired takeoff on the classic roast beef debris, with shredded meat. Served on a crisp French roll reportedly imported from the Big Easy and finished with gravy, lettuce, tomato and onion, plus a jot of Creole mustard, it was a worthy rendition of a sandwich that has become beloved, and for good reason.
Bronzing is a less-intense variation on blackening, which became famous in New Orleans, in that it's neither as spicy nor browns as extensively, and our bronzed shrimp ($16.99) were perfectly cooked and had just enough kick. And they paired perfectly with the pile of Gouda-infused grits, which in turn were ringed with a ragout of chunks of mushrooms and andouille sausage.
We finished with Lola's Famous Bread Pudding ($5.99), which was hot and custardy and spiked with a Jim Beam praline sauce with lots of pecans. If it really is famous, it's justifiably so.
With food like this, it's easy to let the good times roll.
Las Vegas Review-Journal restaurant reviews are done anonymously at Review-Journal expense. Email Heidi Knapp Rinella at hrinella@reviewjournal.com. Find more of her stories at bestoflasvegas.com, and follow @HKRinella on Twitter.