Mercadito stands out among Mexican restaurants
November 28, 2014 - 12:19 am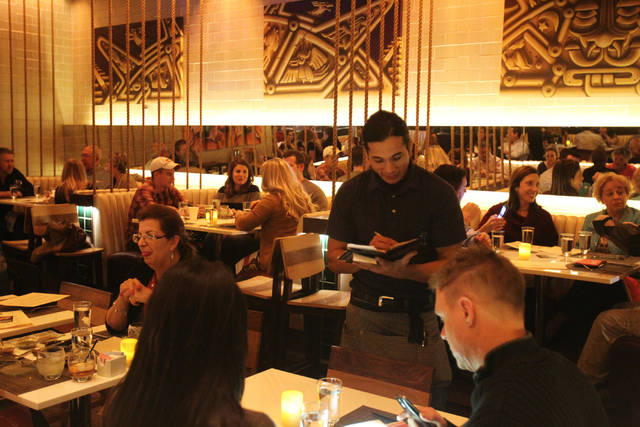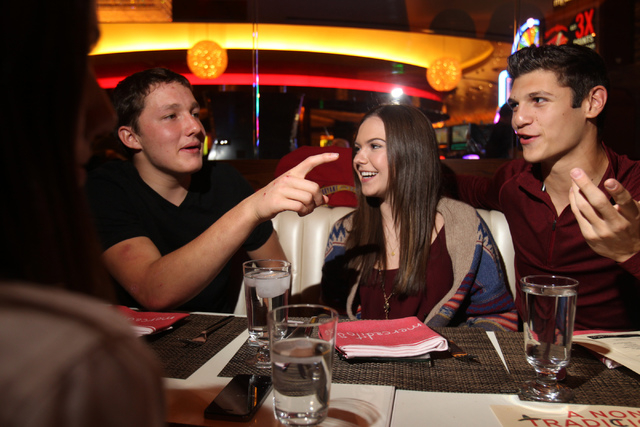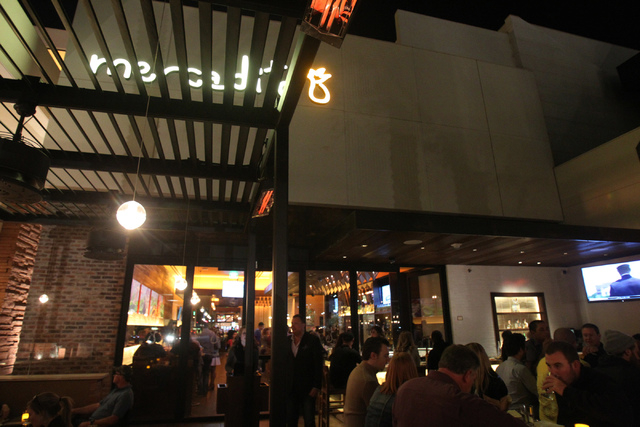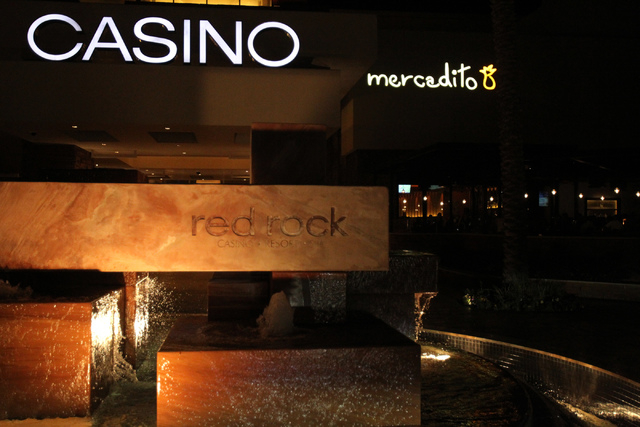 They don't bring you chips and salsa when you sit down at Mercadito. And frankly, we didn't even notice until later, because there's so much going on at this Mexican restaurant that isn't a typical Mexican restaurant.
Starting with the ceviches, of which there are three, with an option to order one ($10.50), two ($17.50) or all three ($25.50). We stuck with one, the Dorado, which like the Mixto is based on mahi-mahi (the other is shrimp).
And what a ceviche this was. I'm not always fond of this dish in which raw fish is sort of cured in a high-acid marinade, but this one was a standout in that the firm, mild white fish was cut into good-sized chunks instead of being finely cut, which is commonplace, and that the serrano-lime mixture in which the fish was marinated was well balanced without being overly spicy. With some pico de gallo and a bit of smoky orange broth — and the lavoshlike crackery flatbread that accompanied it — it was very satisfying.
Although no less so than the Espada, one of 11 tacos on the menu (which also lists five guacamoles and six salsas, the latter $3.50 with chips), all of them priced at $14.50 for four. The house-made corn tortillas that enfolded them were relatively diminutive, but they were absolutely stuffed with blackened swordfish and cabbage-jalapeno slaw, all of it drizzled with spicy aioli, which sounds way more fiery than it was, the reality a creatively contrived symphony of contrasting and complementary textures and flavors.
Pollo a las Brasas ($16.50 for the smaller portion that we had, or $24.50 for a larger one) was ultramoist chicken coated with a mixture of morita and arbol chiles, which was much spicier than the Espada but still short of the can't-taste-anything-incendiary to which a lot of restaurants (and their customers) fell victim a few years back. In this case the fire was welcome, as a contrast to the characteristically neutral canvas the chicken provided. "Plantain rice" on the side turned out to be better than we might have imagined, studded as it was with chunks of fried ripe plantains, and another nice counterpoint to the fire.
Mercadito does, as you might imagine, offer an extensive selection of tequilas, cervezas and the like, including margaritas on draft ($8.50). The one I'd started with was very good but also somewhat potent, so I was pleased to see on the menu a trio of agua frescas, the Mexican fruit-based nonalcoholic beverages. The pineapple-ginger ($4.50) was a wonder, like the food perfectly balanced, and … well, refreshingly refreshing.
And finally, Pastel de Chocolate ($8) could have been sweets overload with its caramel bananas and sweet crema, but again, balance aforethought had been employed; the overall impression was of dense chocolate with a bit of contrast.
Service throughout was good, although our server seemed to have an awful lot of tables. Momentary lapses gave us a chance to look around and what we saw was pretty much tchotchke-free, mostly streamlined and contemporary, and comfortable.
Mercadito is the third for its parent company, the other locations being in New York and Chicago, and another is on the way for Green Valley Ranch Resort. I predict more to come, because the people behind this Mexican restaurant that's not a typical Mexican restaurant clearly understand the value of balance in all things.
Las Vegas Review-Journal restaurant reviews are done anonymously at Review-Journal expense. Email Heidi Knapp Rinella at Hrinella@reviewjournal.com, or call 702-383-0474. Follow @HKRinella on Twitter.
Review
Mercadito, Red Rock Resort, 11011 W. Charleston Blvd.; 702-979-3609
Overall A-
Food A
Atmosphere A-
Service A-
Pluses: Well-executed dishes that are far from routine.
Minuses: A few service lags.