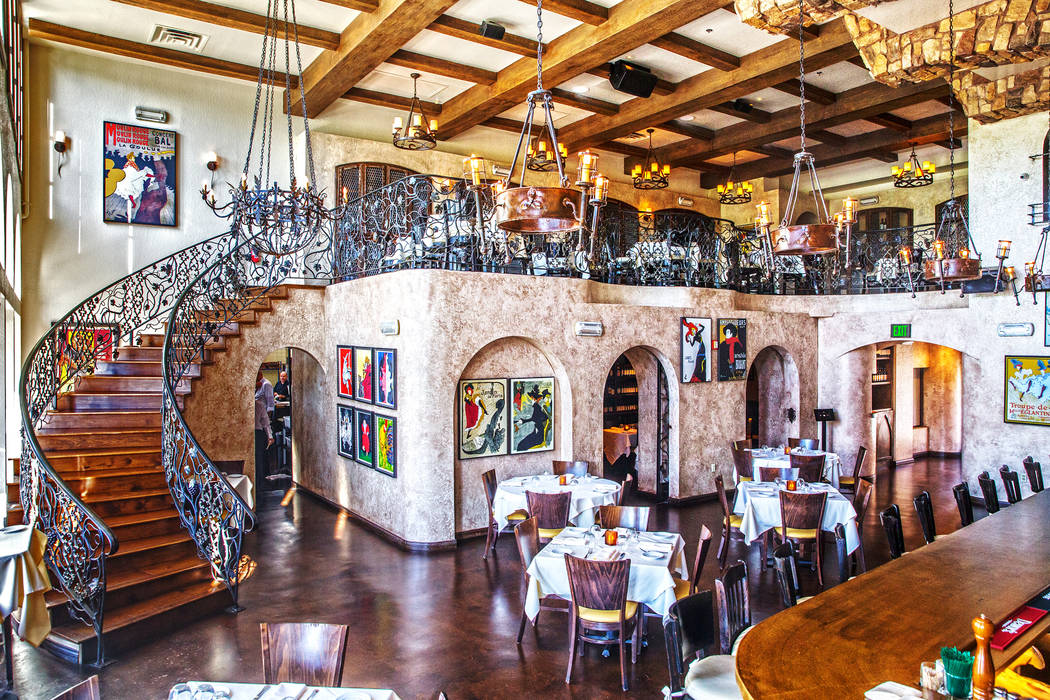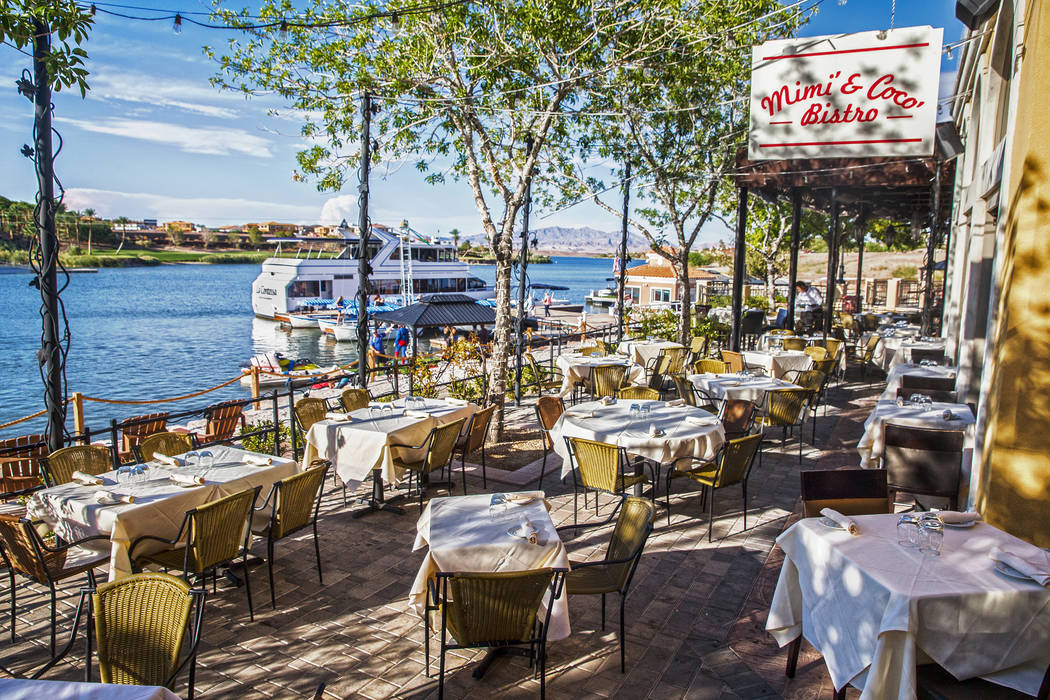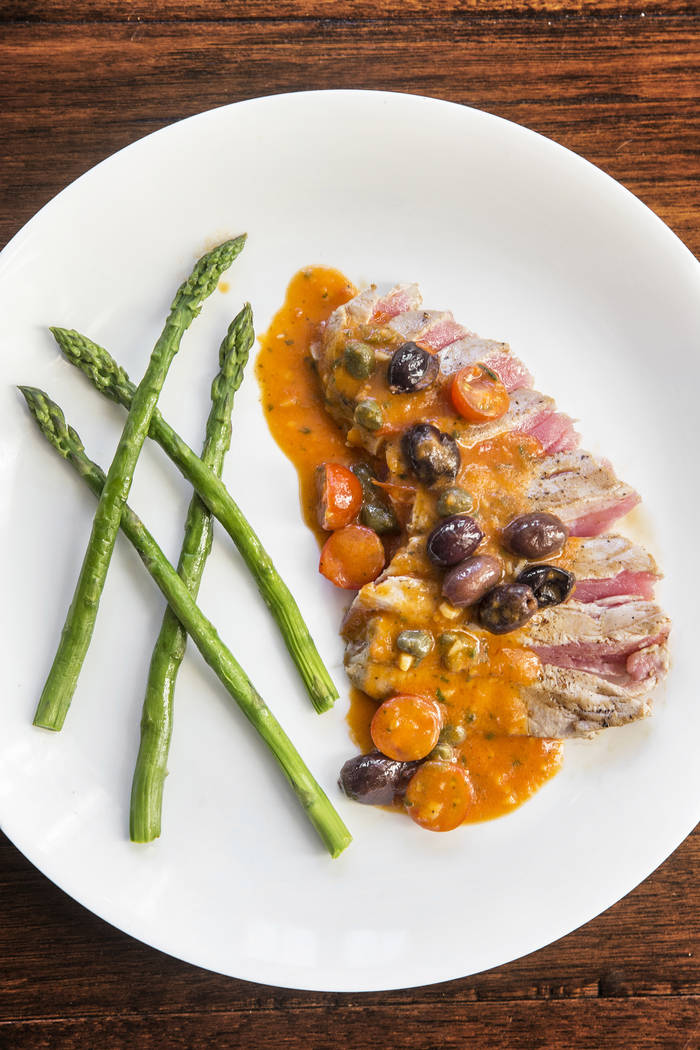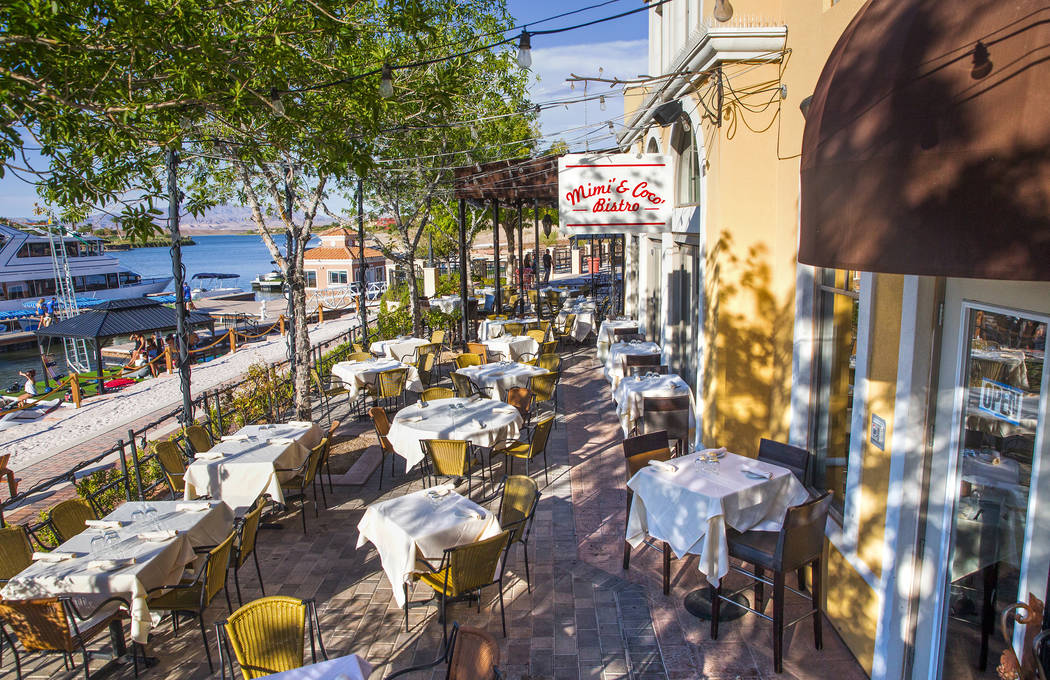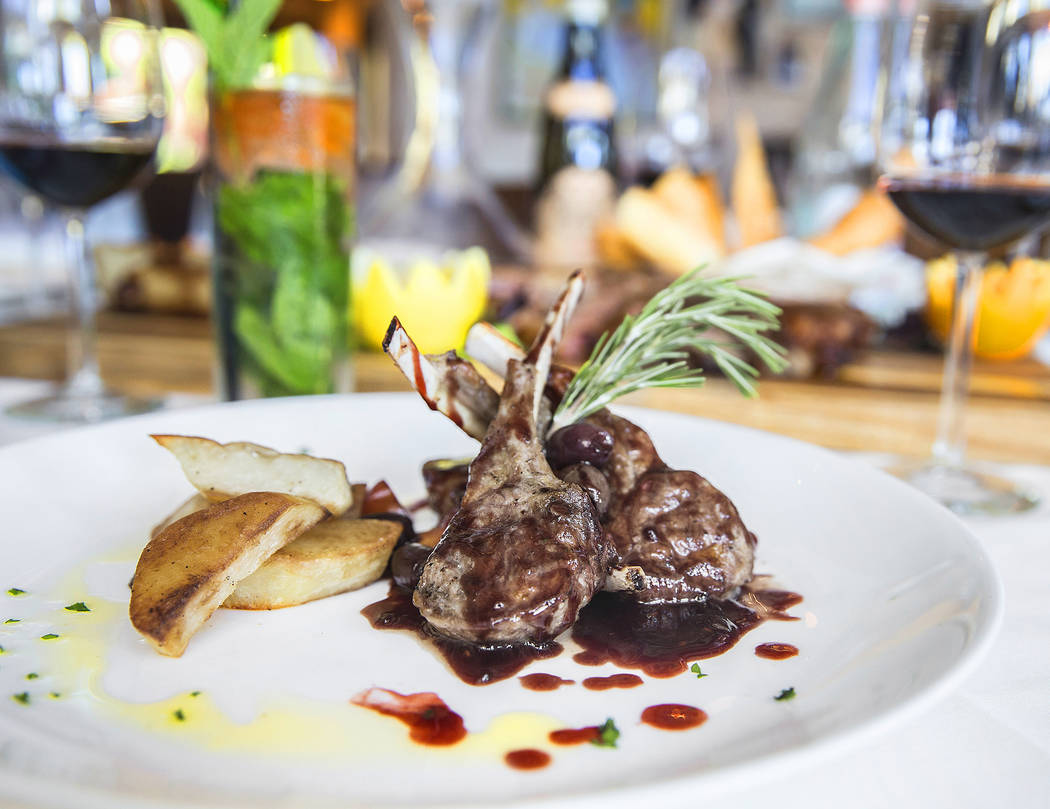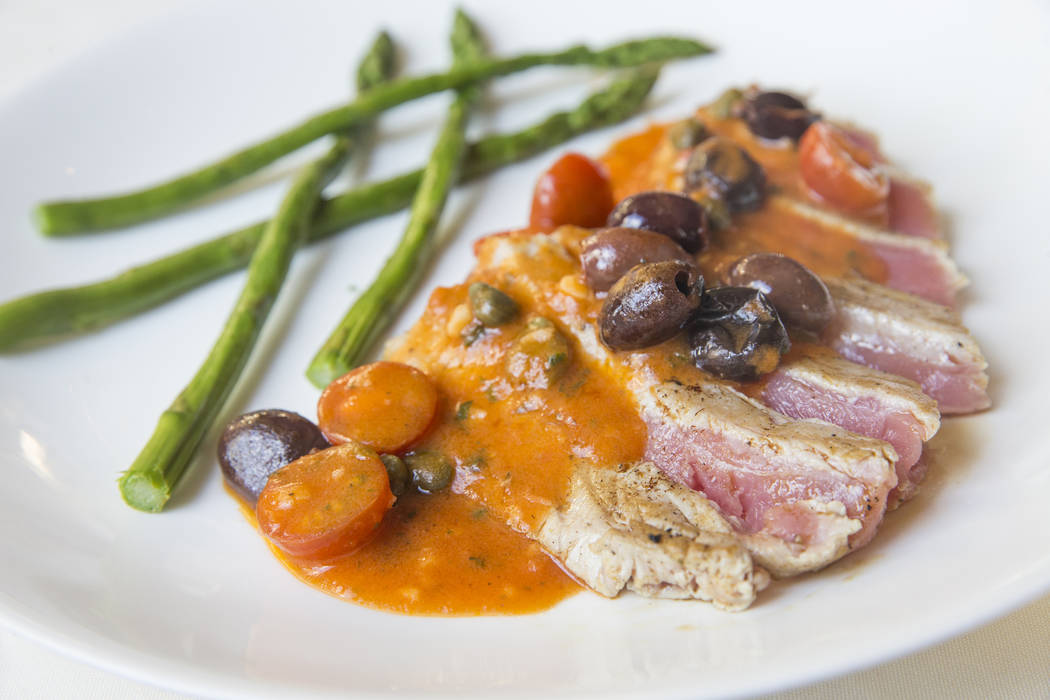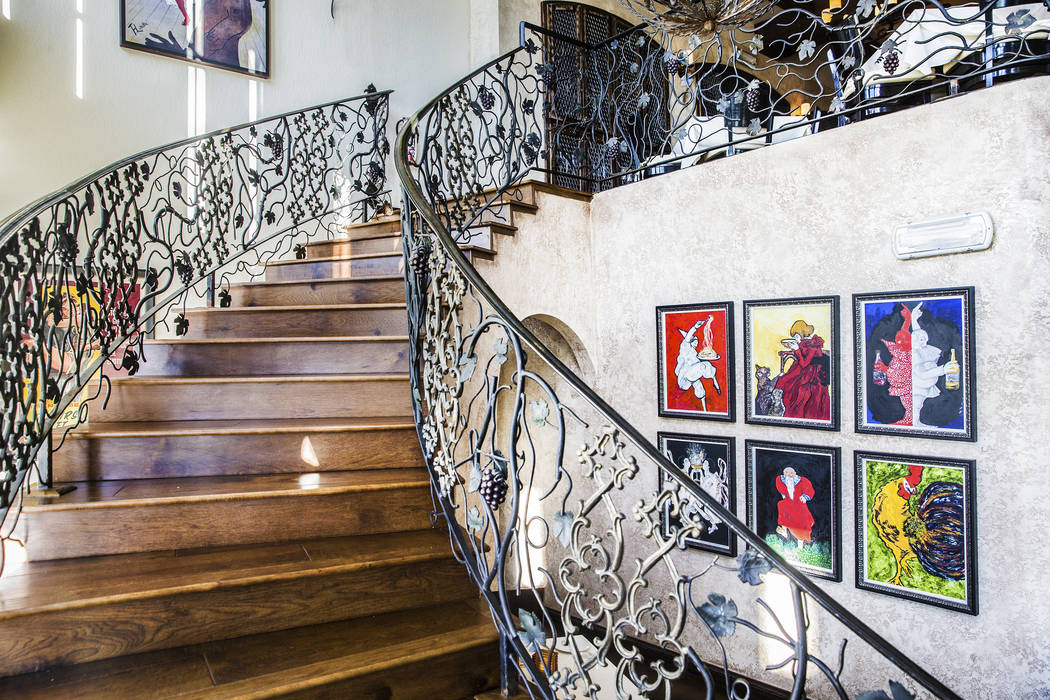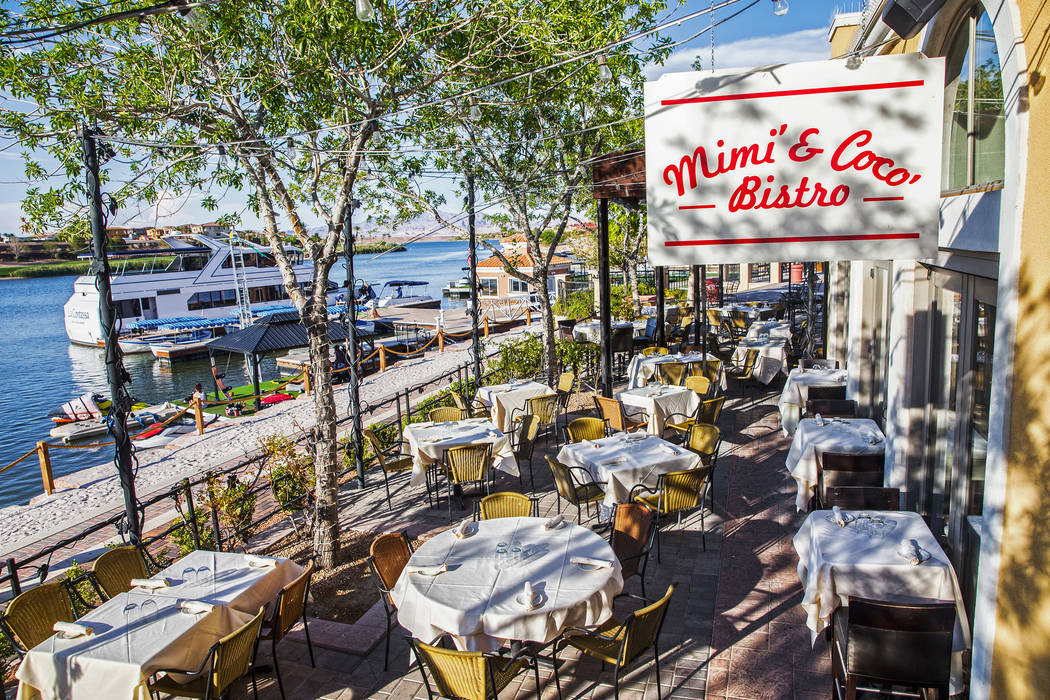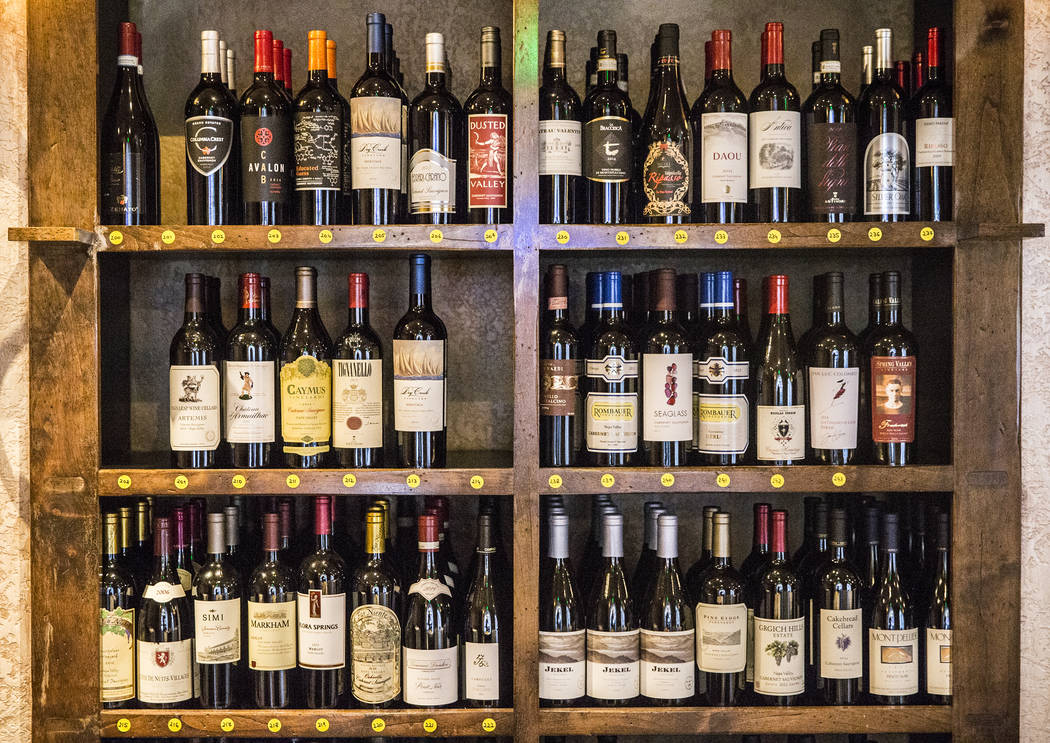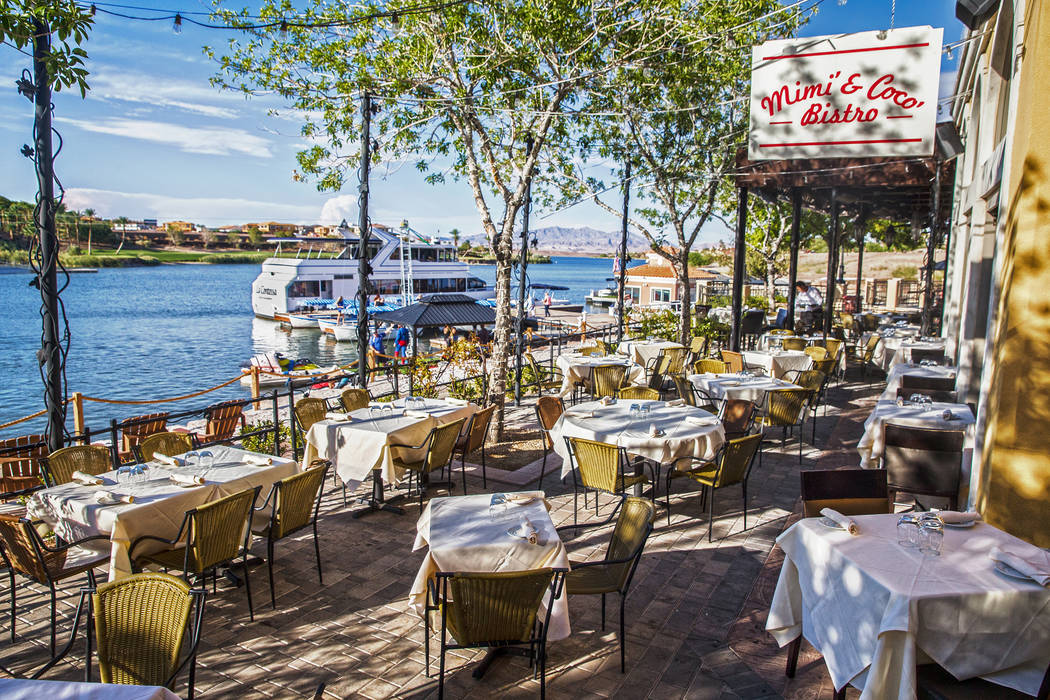 Mimi & Coco Bistro has one of the most attractive settings in Southern Nevada. In Montelago Village at Lake Las Vegas, it's on the shore, with soul-soothing views of gently lapping water and zippy dragon boats.
That grandeur is nearly equaled in the interior. The rocks that cover the buttresses and the wall around the arched windows may be faux but aptly evoke nature, and other artful touches include Medieval-style gates and grates that wall off the wine cellar from the dining room.
After being greeted swiftly and pleasantly at the door, and seated promptly, our water glasses were filled immediately (and refilled regularly). Wine was served straightaway along with a basket of lavosh and sliced crisp baguette and butter — the latter hard as a rock. As soon as the first basket was finished, another appeared without a word.
The starter was a positive sign of things to come. Billed as gnochetti ($12.99) it was sized like gnocchi but no matter; the pillowy nuggets were a suitable foil for the rich bechamel-based Parmesan sauce that was deeply satisfying.
The smooth sailing continued with the rack of lamb ($34.99). The roasted-potato wedges and olive-and-tomato melange were great, the almost fruity red-wine reduction complementing the slightly gamy lamb, the chops suitably delicate.
Grilled lamb chops, olives, cherry tomato, red wine reduction and roasted potato at Mimi & Coco Bistro. Benjamin Hager Las Vegas Review-Journal
It was with the risotto ($24.99) that we encountered shoals. This was a so-close-but-yet-so-far situation, the forest mushrooms a umami jackpot, gently cooked to retain much of their moisture and possessing impressive flavor. But the rice was in way too much liquid, and the grains were chalky because they hadn't absorbed enough. That neglect of the basics made the dish a fail.
The boat ran aground during the dessert course. Chocolate mousse ($8) was served in a slice, which is somewhat unusual. Even more unusual was that the upper surface was firmer than the rest. And parts of the center were frozen, which couldn't be overcome by the addition of fresh strawberries and whipped cream.
Worst of all — a cup of coffee called an Americano ($4.25) — was burned. Burned coffee used to be commonplace but has all but disappeared with the increased usage of French presses, single-serving coffee machines and all sorts of electronic coffee-making gizmos. Any server with more than a month of experience should have realized it had been on the warmer for far too long.
Mimi & Coco Bistro is on the pricey side, but it can justify that based on its attractive surroundings. But no matter how glorious, scenery and atmosphere can't make up for undercooked risotto, less-than-pristine mousse and coffee that would shame a diner server.
Las Vegas Review-Journal restaurant reviews are done anonymously at Review-Journal expense. Contact Heidi Knapp Rinella at Hrinella@reviewjournal.com or 702-383-0474. Follow @HKRinella on Twitter.
Mimi & Coco Bistro, 40 Costa Di Lago, Montelago Village, Lake Las Vegas, Henderson; 702-382-7900
The essence: Beautiful place with wonderful scenery and great service, but some of the dishes needed attention.