Once's Japanese-Peruvian cuisine a celebration of earth and sea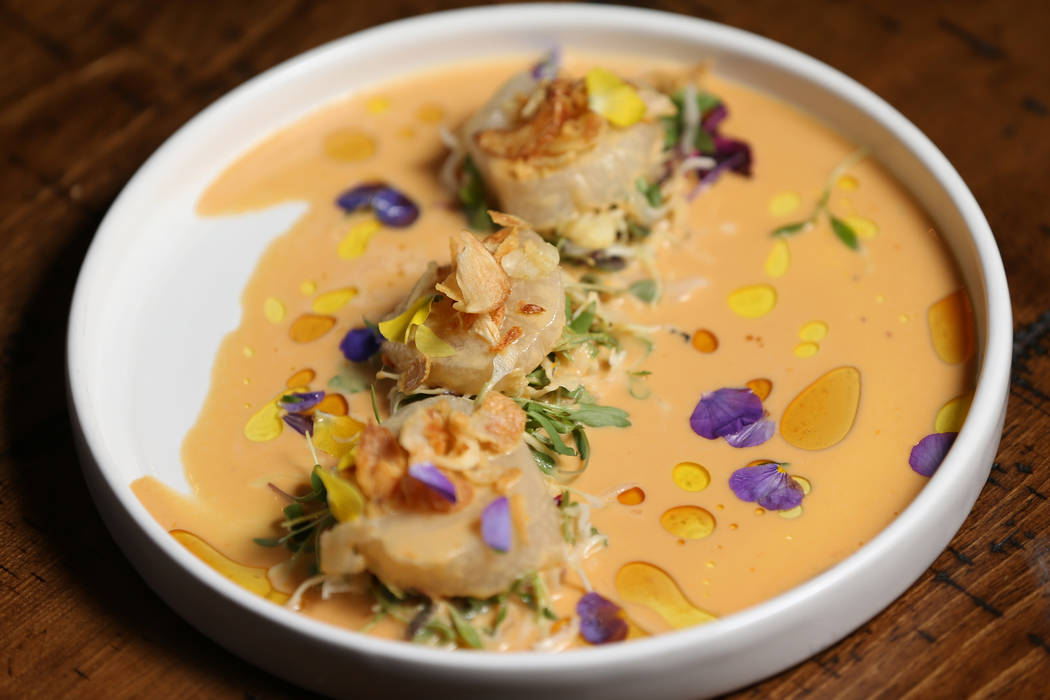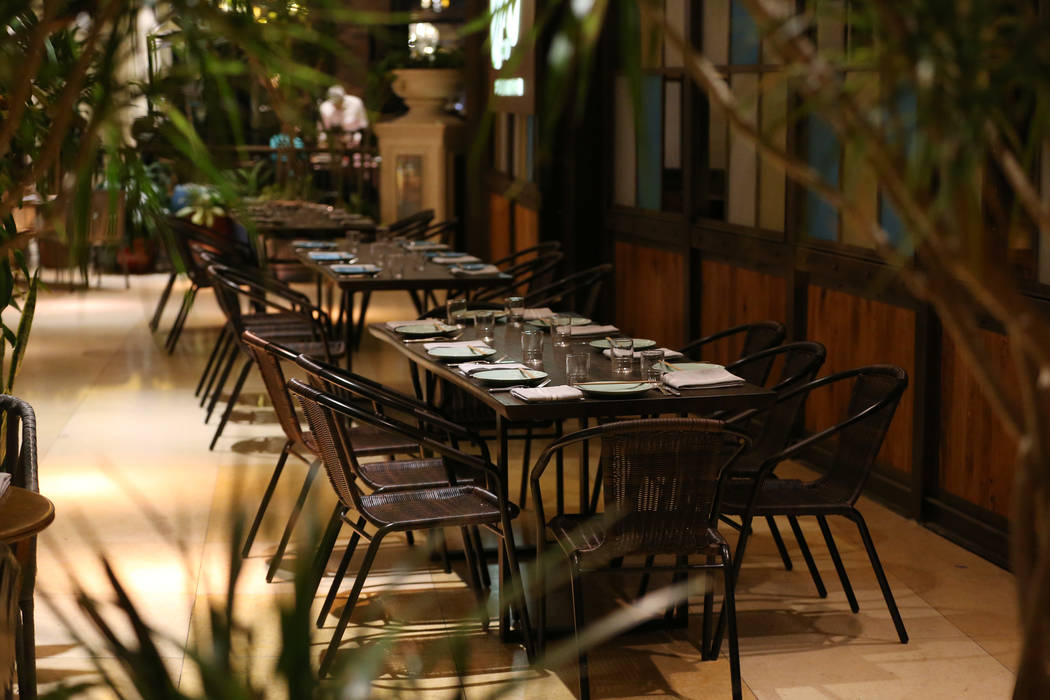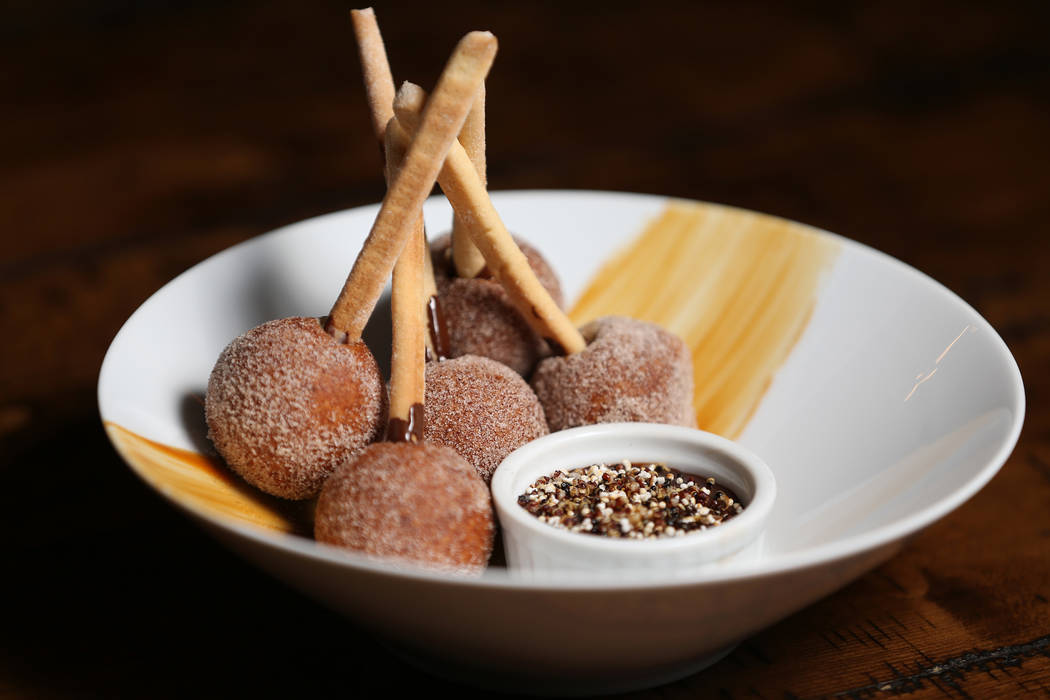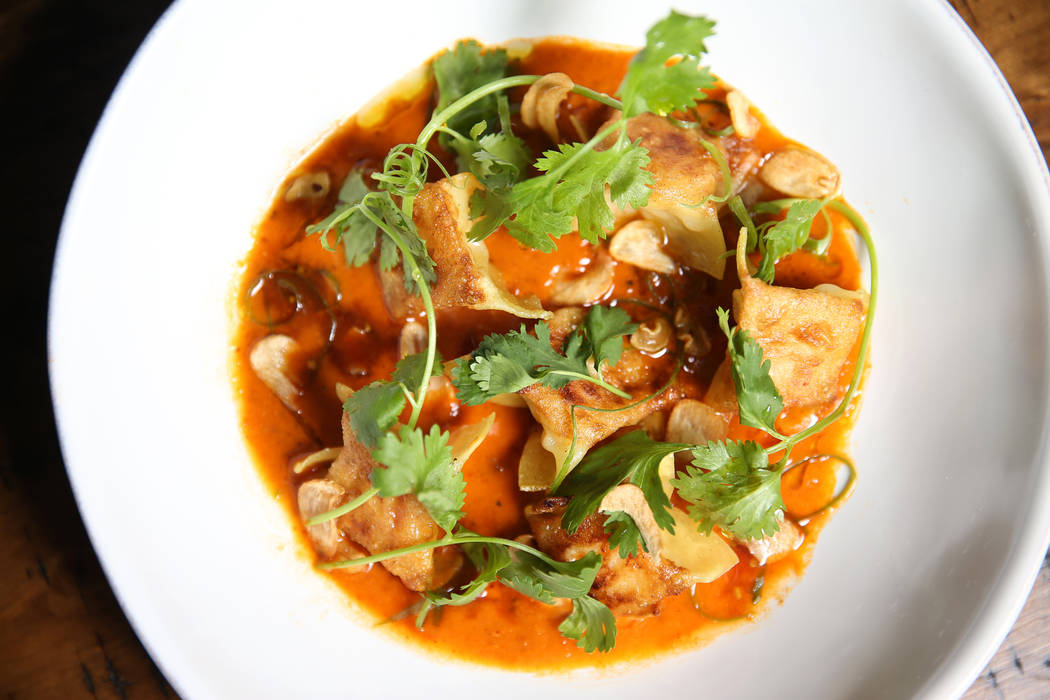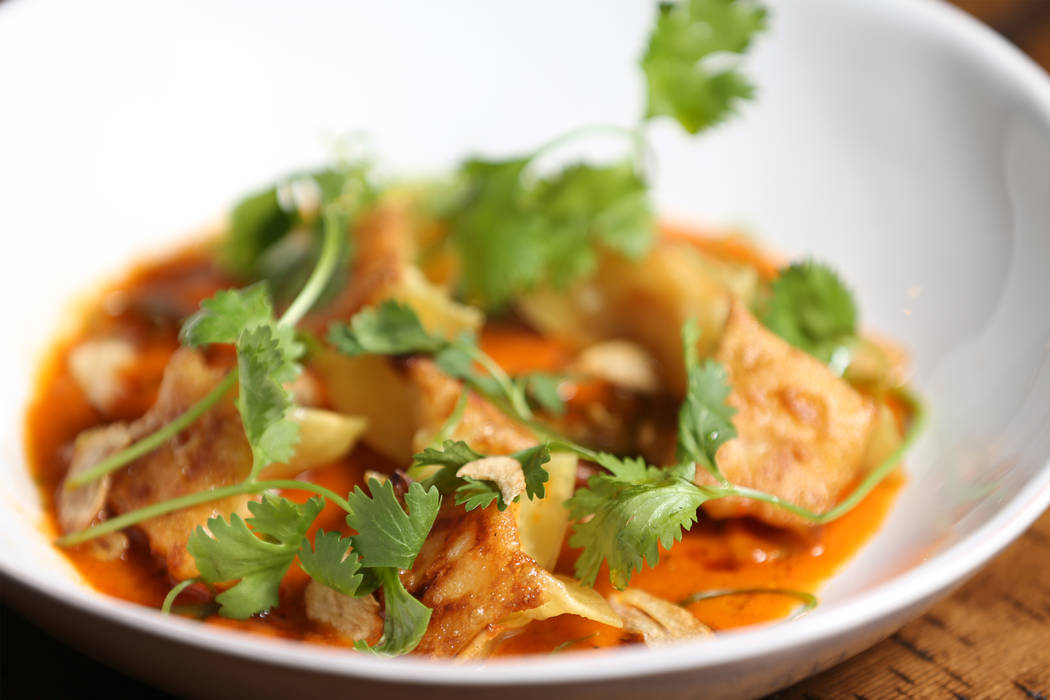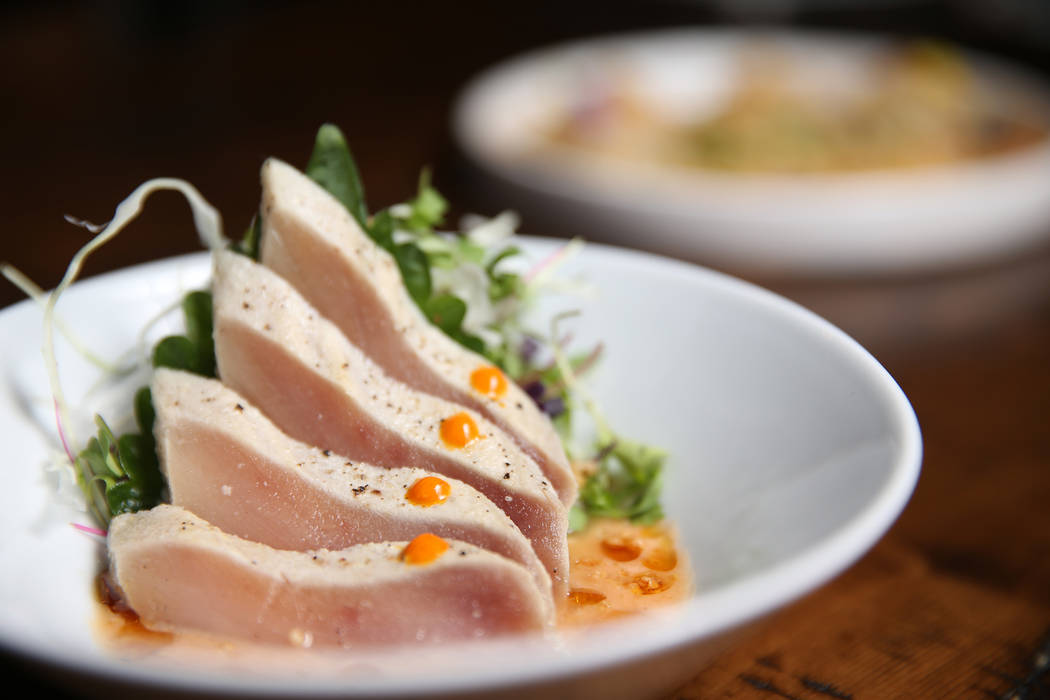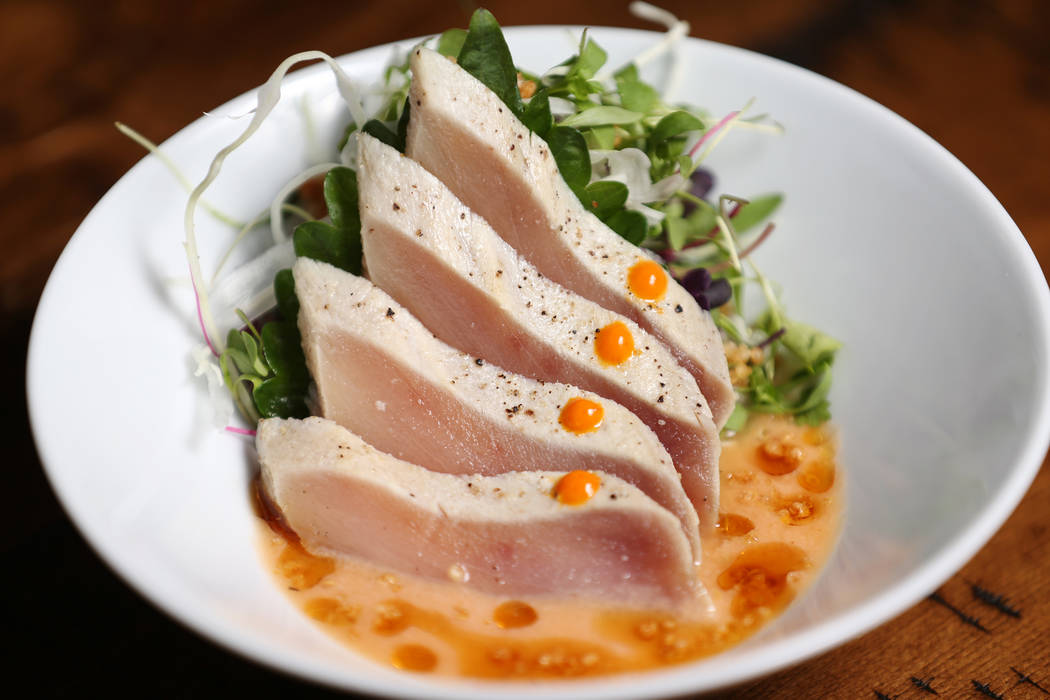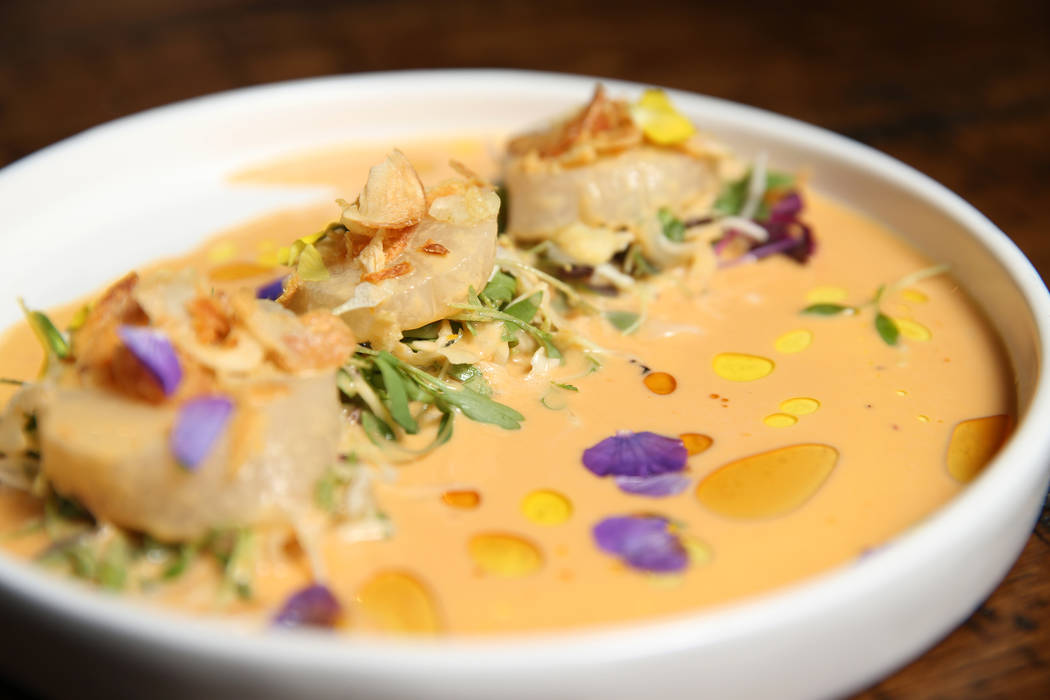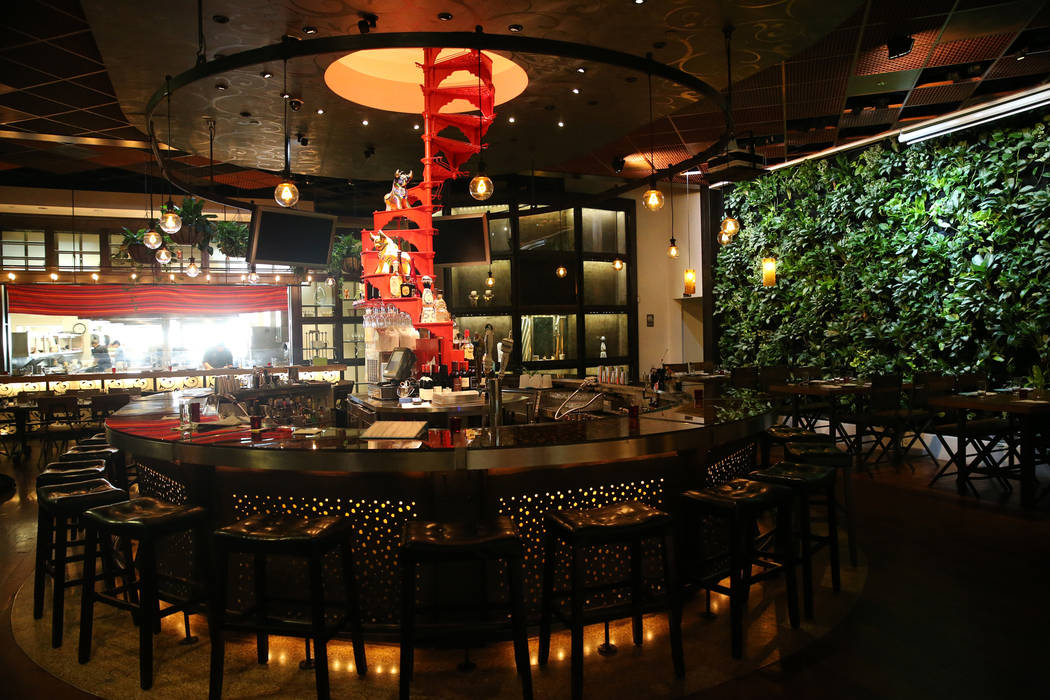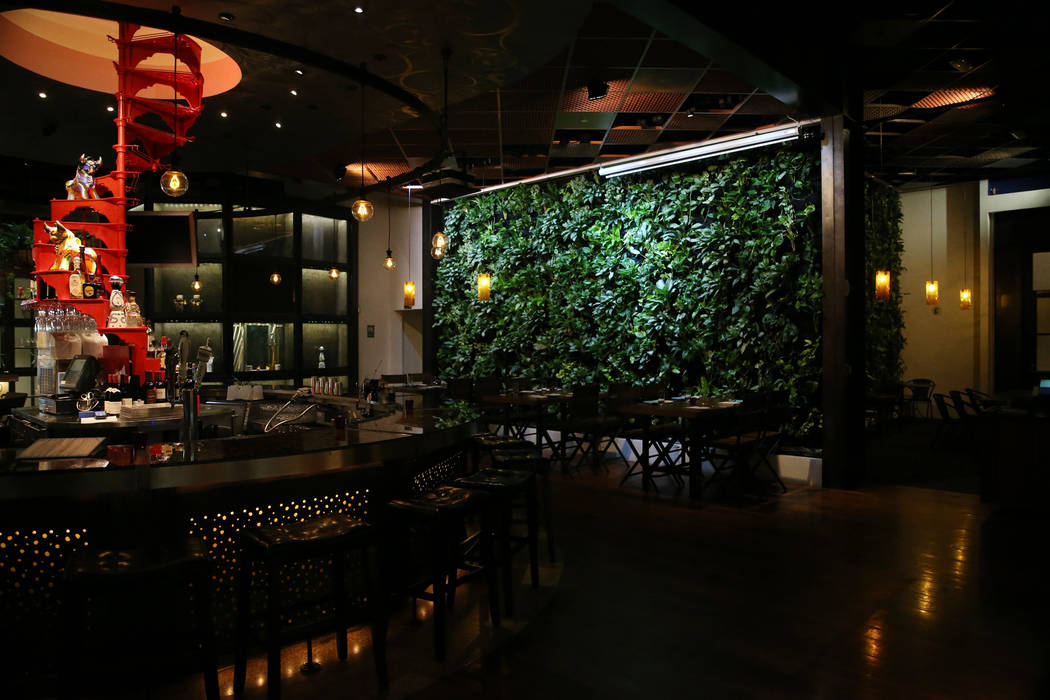 It was fusion before fusion was cool. Peruvian cuisine has long had a Japanese accent, but Ricardo Zarate has made the twinship soar at his restaurant, Once (pronounced on-seh), in the Grand Canal Shoppes.
In some cases, Zarate does that with textures. The Chicarron Kaarage ($13) borrowed the Japanese kaarage technique, which usually means chicken fried in oil. But he coats the chunks of succulent Jidori poultry with the popped Peruvian seed kiwicha, the multicolored air-filled seeds akin to ancient-grain Pop Rocks. Tiny charapita and rocoto peppers, native to Peru — "the yellow ones are sweet, the red ones hot," the server said — allow for some variation in the fire factor.
Charapita peppers also starred in the eggplant ceviche ($18), in a saucy mixture that included smoked tomatoes. This one was a riff on the popular Peruvian method of "cooking" seafood with a marinade. The metaphorical cooking had been replaced by judicious charring, and the spirited sauce helped subdue the sometimes acrid flavor of the eggplant. This time the crackle came from popped quinoa.
Shrimp and scallop dumplings ($21) had an inherently Asian feel, tender wraps giving way to juicy ginger-infused fillings. Here the Peruvian touch came in the form of the traditional stew sudado, with tomatoes and onions, on which the dumplings rested. They were almost hidden beneath a generous tangle of cilantro and shaved scallions, with lots of crisp, sliced garlic emphasizing textural contrasts.
Albacore sashimi ($8) wasn't technically sashimi, since the mild, firm fish had been gently seared on the edges. The strips were bathed in a rocoto pepper-ponzu sauce with layers of flavor, and accented by popped quinoa, cilantro and microgreens.
Most notable about the camarones ($10), which translates to grilled shrimp, was it actually was a large prawn, butterflied and turned out of its shell, looking very much like a lobster tail. It was exceptionally sweet, seasoned with the trendy Japanese condiment yuzu kosho (yuzu zest, garlic, chili and salt) with charred lime for a Latin touch, plus a pile of delicate pea shoots.
Anticucho miso ($37) was a celebration of the glories of the sea, the black cod gently braised in a smoky miso mixture and accented with pickled vegetables and a thick corn puree with chili peppers and cilantro.
Only the Hokkaido scallops ($9) seemed solely Japanese, the seared but tender bivalves' sweetness was contrasted by the yuzu-spiked aioli piled atop them, along with bits of wasabi peas.
A dessert of churros ($12) was purely Latin but showed Zarate's gift for whimsy, the cinnamon-coated pastries were fudgy-filled orbs, their shortbread sticks just made for dipping in the cup of chocolate sauce.
Once's menu is a mix of small plates for sharing and larger ones for sustenance. Take a group and you might find yourselves partaking in 11 of them — an appropriate number since the restaurant's name translates to 11, Zarate's birth order as one of 13 siblings.
There's much to like here, including decor with an emphasis on the natural, with living plant walls contributing a cooling touch of green. They're emblematic of the environments of both Peru and Japan — and Once, which is a brilliant celebration of earth and sea.
Once, Palazzo; 702-607-3797 or oncelv.com
The essence: Well-executed interpretations of Japanese-influenced Peruvian cuisine.
The Review-Journal is owned by the family of Sheldon Adelson, chairman and CEO of Las Vegas Sands Corp., which operates The Venetian and Palazzo. The Grand Canal Shoppes are located inside The Venetian and Palazzo but owned by General Growth Properties.
Las Vegas Review-Journal restaurant reviews are done anonymously at Review-Journal expense. Contact Heidi Knapp Rinella at hrinella@reviewjournal.com or 702-383-0474. Follow @HKRinella on Twitter.