Plantone's Italian Market a much-needed Las Vegas Italian deli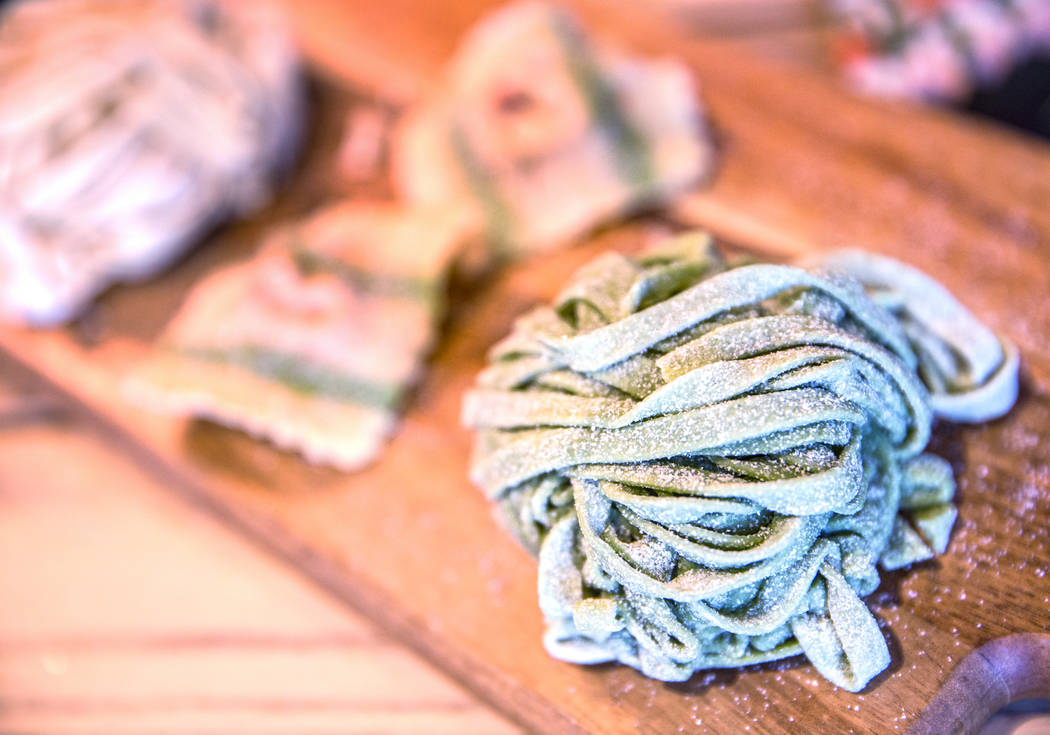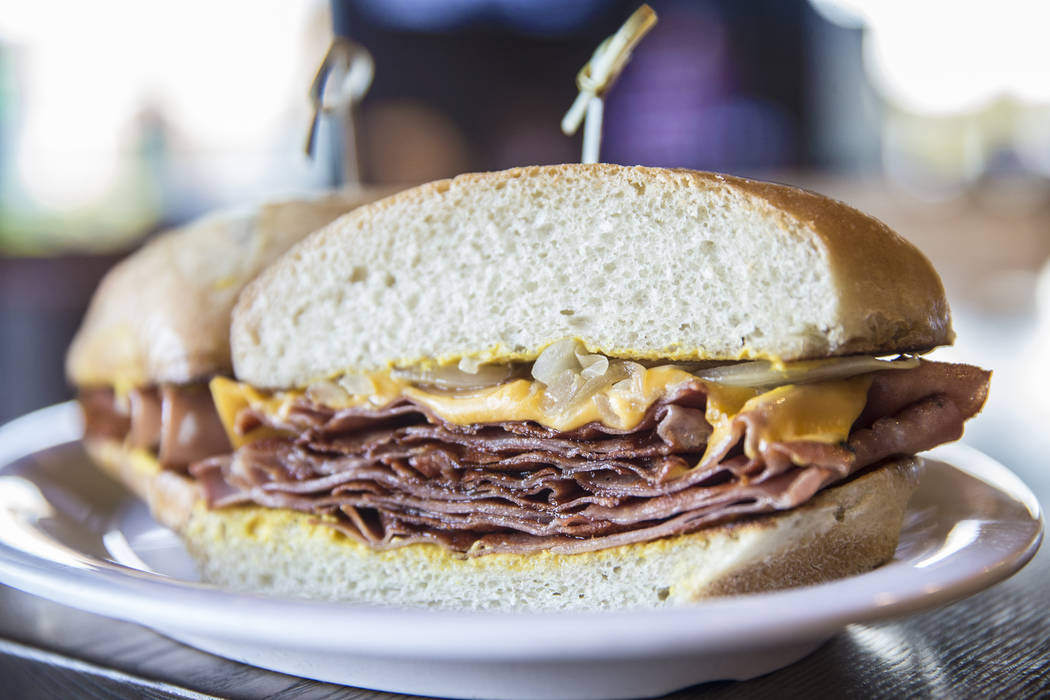 Grand restaurants are perfect for grand occasions, but where would we be without the delis in our lives, to supply a quick lunch or dinner or satisfy a craving years in the making? In a tough spot, which is why we can all be grateful for places like Plantone's Italian Market, which helps alleviate Las Vegas' perpetual (and mystifying) undersupply of Italian delis.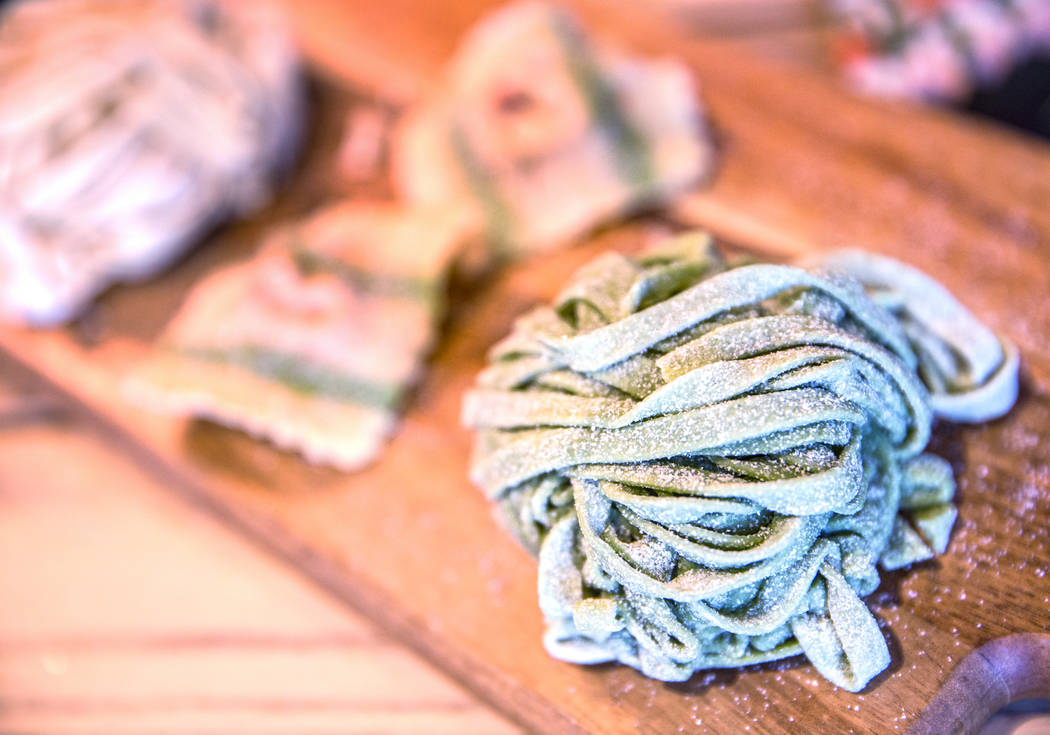 Fresh pasta made at Plantone's Italian Market. Benjamin Hager Las Vegas Review-Journal
The family-owned Plantone's, which opened in late December, clearly has an institutional sense of humor, with a nod to "our uncle Tony Bolony" and menu offerings like the Angry Sicilian and the Gabagool, for those who pronounce cappicola with an East Coast inflection. Regional flavor also comes through in a couple of specialties designed to satisfy the cravings of Philly/New Jersey expats — specifically the Italian hot dog and roast pork Italian.
Tony's pepperoni pizza with grilled pepperoni slices. Benjamin Hager Las Vegas Review-Journal
But getting equal buzz is something with more universal appeal, Tony's Fried Boloney ($7.25). It's every bit as good as its billing, in large part because of the sliced mortadella, which hails from the same region of Italy and has a similar texture to the more familiar bologna but a more distinctive flavor, with a whisper of myrtle and a shout of garlic. And the mortadella had been carefully handled, thinly sliced and fried until crisp, then layered on a section of ciabatta with melted American cheese for street cred and to serve as a creamy, mild foil for the meat. The menu indicates that caramelized onions are also available, although the sandwich tasted complete without them.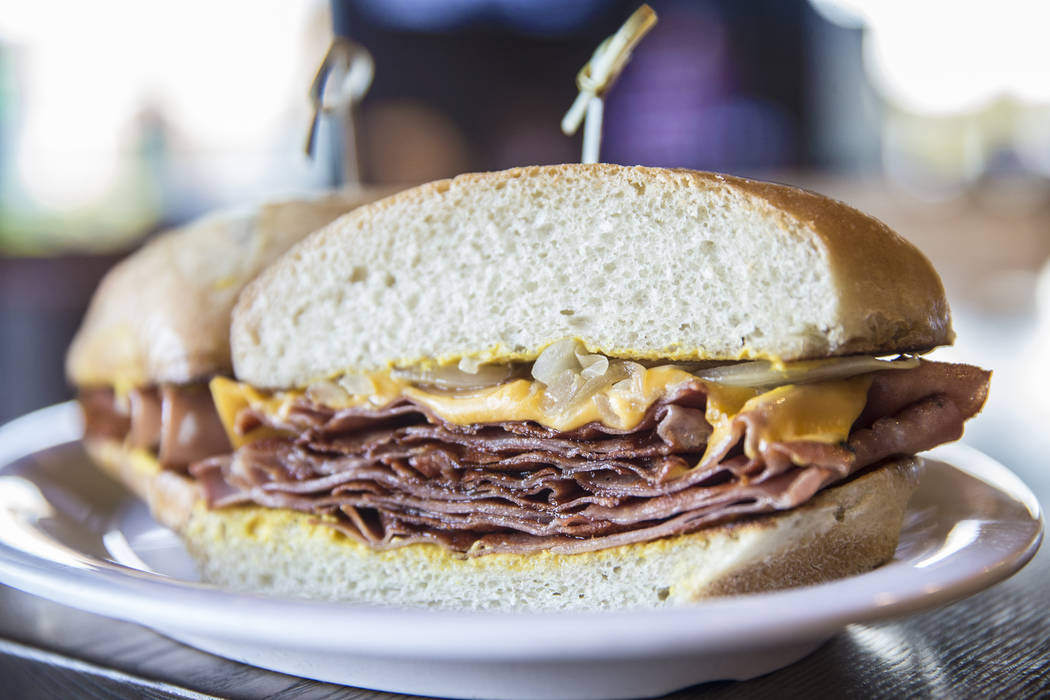 Tony's fried boloney on a ciabatta roll. Benjamin Hager Las Vegas Review-Journal
Like any self-respecting place of its kind, Plantone's makes most of its food items in-house, such as the mozzarella cheese served on the antipasto board ($8.95). This was a fine example of its type, creamy, very nearly fluffy and about as far removed from supermarket mozzarella as it gets. The strips of pepperoncini and roasted red peppers had the kind of crispness and bracing vinegary tang indicative of an artisanal hand at work. Also worth noting: The proscuitto, shaved and, like the mozzarella, lightly peppered; slices of salami rolled around a trio of olives that looked almost flower-like; and artichoke hearts, which added a welcome neutrality to the salty-vinegary-peppery chorus.
The antipasto board with mozzarella, Italian ham, salami, black olives, artichoke hearts, roasted red peppers and fresh bread. Benjamin Hager Las Vegas Review-Journal
Momma's Meat Lasagna ($12.95) was the weak link. Whether Momma routinely overcooked her pasta layers shall remain a mystery, but the housemade pasta sheets layered here, by nature far more delicate than dried, were well past al dente and deep into too-soft territory. The sauce, made with a trio of meats and cheese in creamy profusion, tasted fine, but the overall texture was almost mushy, which is never a good thing.
Momma's meat lasagna. Benjamin Hager Las Vegas Review-Journal
Service, however, was. This is a counter-service spot but employees brought the food to the table and were quite solicitous, offering condiments and refills and more.
The seating is quite pleasant as well, wooden tables and stools and leather booths indoors, dining tables and chairs outdoors, plus wicker-framed upholstered easy chairs for lounging and flat screens all over the place. There was a lot of takeout going on, but it's comfortable enough to encourage lingering.
Server Tristan Alibangbang delivers a pizza. Benjamin Hager Las Vegas Review-Journal
Which isn't a bad idea, even if you're looking for a quick lunch or dinner.
Las Vegas Review-Journal restaurant reviews are done anonymously at Review-Journal expense. Contact Heidi Knapp Rinella at Hrinella@reviewjournal.com or 702-383-0474. Follow @HKRinella on Twitter.
Plantone's Italian Market, 8680 W. Warm Springs Road (at Durango Drive); 702-478-9098.
The essence: A good place for a sandwich although you may want to stick with those.
RELATED:
Plantone's Italian Market offers iconic East Coast sandwiches