Shucks is quite the catch if you're looking for seafood in the desert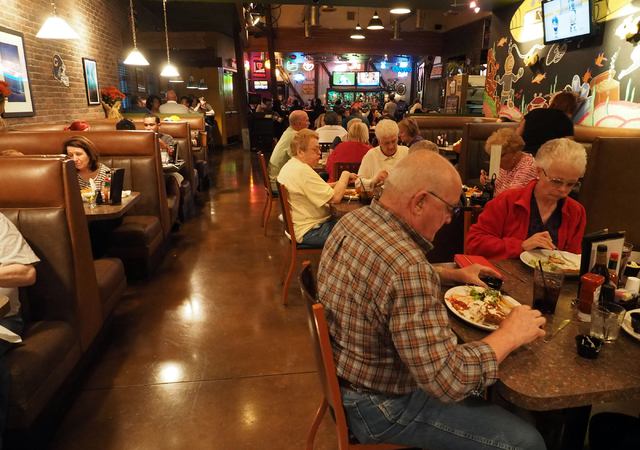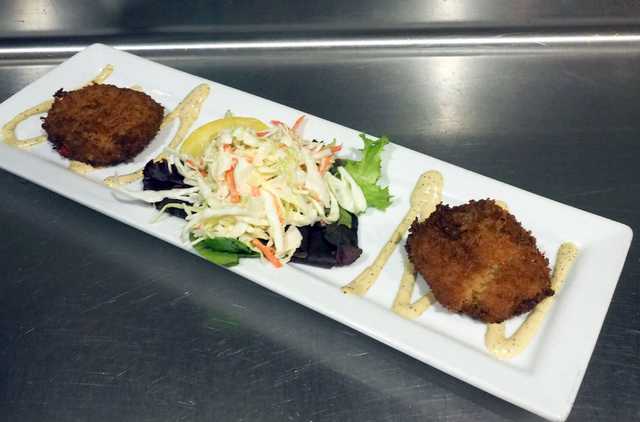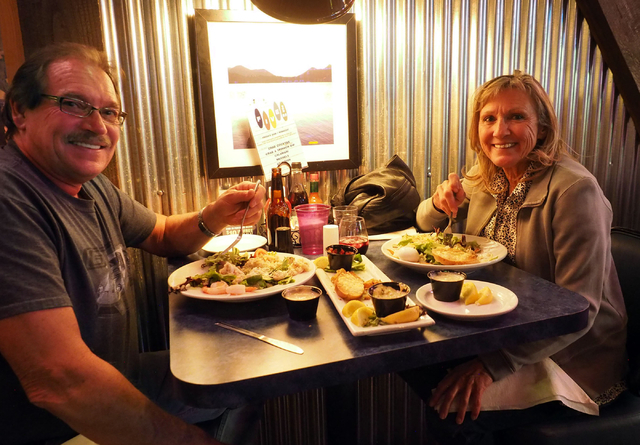 The search for good fried fish seems an eternal one among Review-Journal readers, although a steady increase in seafood restaurants — especially oyster bars — during the past decade or so has made that catch a little less elusive. And so when a reader exulted over the fried fish at Shucks Tavern, I decided it was time for a visit.
Shucks offers fried haddock or cod, both of which are favored for their neutral flavor and firm texture, but which are increasingly difficult to find in fish and chips, no matter what they're called. Shucks differentiates with the Fish Fry ($12.95) with haddock, the cod version being billed as fish and chips.
As my tipster promised, the fillet of fish was much too much for the platter it was served on, easily surpassing it in length. Nevada doesn't have truth-in-menu laws, more's the pity, and the more commercial tilapia and swai can get as big as haddock, but I felt this was the real thing, thick and meaty and mild, the beer-batter coating golden, light and shatteringly crisp, with just enough grease to remind you it was fried. On the side: a mountain of french fries and far too little of a cold, crisp cole slaw.
But fried fish isn't all that's on the Shucks menu; there also are buckets and shooters and platters and more. We've been encountering a fair number of clambakes recently, so we thought we'd give Shucks' version ($28.95) a try, and it was a really good one. The overflowing platter brought us plenty of sweet, tender Manila clams and snow crabs, with melted butter to complete the treat, plus reasonably well-seasoned peel-and-eat shrimp, spicy Andouille sausage for a bit of a kick and creamy roasted potatoes.
And the weak link that always begs the question: Why on earth would any self-respecting chef serve soggy corn on the cob? Get it in a restaurant, usually as part of something else (like a clam bake) and that is, without a doubt, what will be served, waterlogged and sad. If they're committed to serving corn, a side dish of sauteed fresh kernels would be far more appealing.
Since Shucks obviously references oysters in its very name and since it uses "oyster bar" as a subtext, we felt compelled to try one of the oyster dishes, in this case the New Orleans-style ($11.95), with garlic butter and Parmesan cheese. Since first tasting this style, at the urging of a friend, at Drago's in Metairie, I've been searching ever since for something that came close. These very nearly approximated the winning formula with plenty of the key ingredients (though without the charbroiling), but here was the thing: They were tiny. We want tiny clams, which tend to be the most sweet and tender. Ditto, to some extent, with mussels, but oysters ought to be big enough to be … well, not something you can sink your teeth into, since it's hard to really sink your teeth into an oyster, but big enough to be a presence. These were so tiny, they would have been better tossed into a chowder. And that was a shame, because the dish had such promise.
Service throughout was quite good. Even on a weeknight Shucks was doing quite a robust business, yet we never felt we waited too long for anything. The baby-boomer soundtrack, quite loud in the bar area, was at just the right volume in the dining room, and reminded us that we'll never know if Gram Parsons really did write "Wild Horses."
We didn't have to be reminded, though, that Shucks has quite a way with seafood. We wish they'd resist serving those tiny oysters and the soggy corn, but when it comes to seafood in the desert, Shucks is quite a catch.
Las Vegas Review-Journal restaurant reviews are done anonymously at Review-Journal expense. Email Heidi Knapp Rinella at hrinella@reviewjournal.com. Find more of her stories at www.reviewjournal.com, and follow @HKRinella on Twitter.
Shucks Tavern, 7155 N. Durango Drive (also at 9338 W. Flamingo Road); 702-651-6227.
The essence: We wished they'd consigned the overly small oysters to the chowder pot, but Shucks serves fresh, well-prepared seafood.