Stromboli maintains its reputation at Four Kegs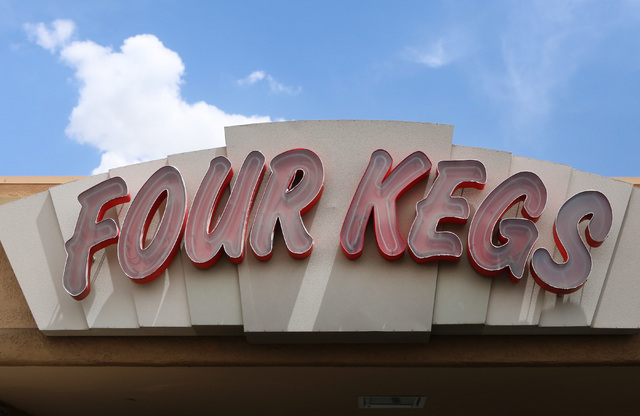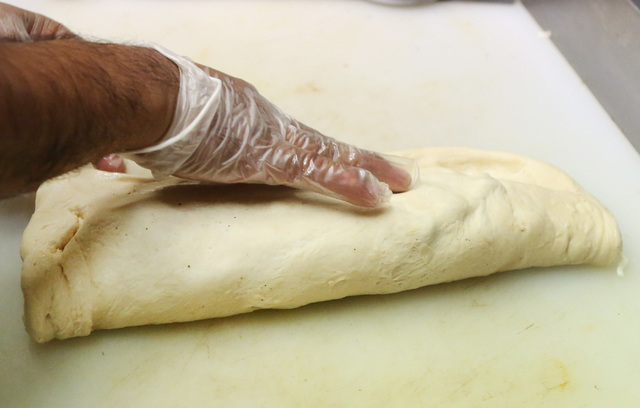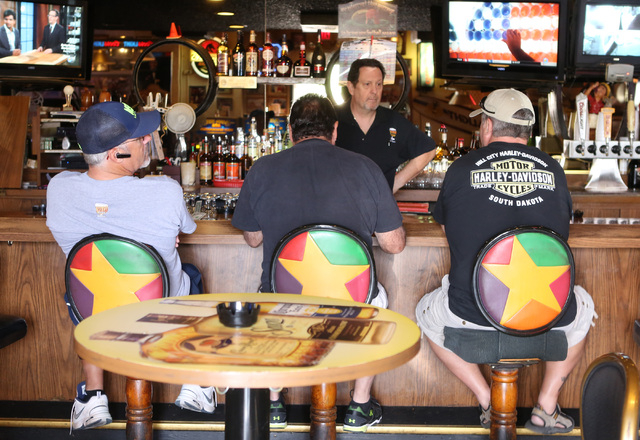 Throughout my career, one truism has been … well … true: If you want to know where to get a good sandwich, ask the guys in Sports.
Are they the truckers of the journalism world? No, but they do work mostly unconventional hours, have a continual need to get meals on the fly and tend to be tuned into the community. So I went to the Four Kegs in search of the perfect Philly cheesesteak, the aroma of which I thought I had inhaled in the newsroom.
And as these things go, it was great. On a crusty French roll, the beef ($8.99; chicken is another option) was tender and piled high with mushrooms, onions and green pepper (all included), plus what our server called "sweet" cheese. For a side I chose baked beans, which were your basic right-out-of-the-can baked beans, but acceptable.
My friend's meatball sandwich ($8.49) was a repeat order, since she'd liked it so much on a previous visit. And no wonder; it was, again, on a crusty French roll, with tender, extremely well-flavored meatballs and a serviceable marinara. Fries were the broad steak type, crisped on the edges and fluffy inside.
So I thanked the guys in Sports for the referral, and found out I'd gotten it wrong. Four Kegs, it turns out, is known for its stromboli, so legendary it even made the Food Network's "Diners, Drive-Ins and Dives."
Back I went. From the six varieties of stromboli in two sizes I chose the small original ($9.49), stretchy pizza dough folded around Italian sausage, pepperoni, salami, ham, marinara and cheese. It's easy to make a mess of such things; too much of any of the ingredients can throw things completely out of whack (or too little, but too much seems to be the greater sin). Not here, the dough was crisp on the outside, slightly — slightly — doughy on the inside, all of the flavors nicely in balance.
But you know what? We didn't have anything at the Four Kegs that we wouldn't happily have again. A starter of breaded fried cauliflower ($5.49) brought tender nuggets, along with a cup of ball-park-quality queso.
Service was pleasant and reasonably quick. The decor isn't much; while the exterior is pretty cool, the interior doesn't look like a whole lot's been done to it since Disco was in vogue, although it was clean and neat. But this old-school spot has a new-school touch: glass walls that separate the bar from the dining area, and effectively clear the air.
So yes, the legendary stromboli has earned its reputation, but it's not the only good thing on the menu.
Guess I'd better tell the guys in Sports.
Las Vegas Review-Journal restaurant reviews are done anonymously at Review-Journal expense. Email Heidi Knapp Rinella at hrinella@reviewjournal.com. Find more of her stories at reviewjournal.com and bestoflasvegas.com, and follow @HKRinella on Twitter.
Four Kegs Sports Pub
276 N. Jones Blvd.; 702-870-0255 or www.fourkegs.com
The essense: Great stromboli, but we liked everything else, too.