101-year-old mobster wants to visit Vegas — but there's a catch
Updated October 3, 2018 - 6:04 am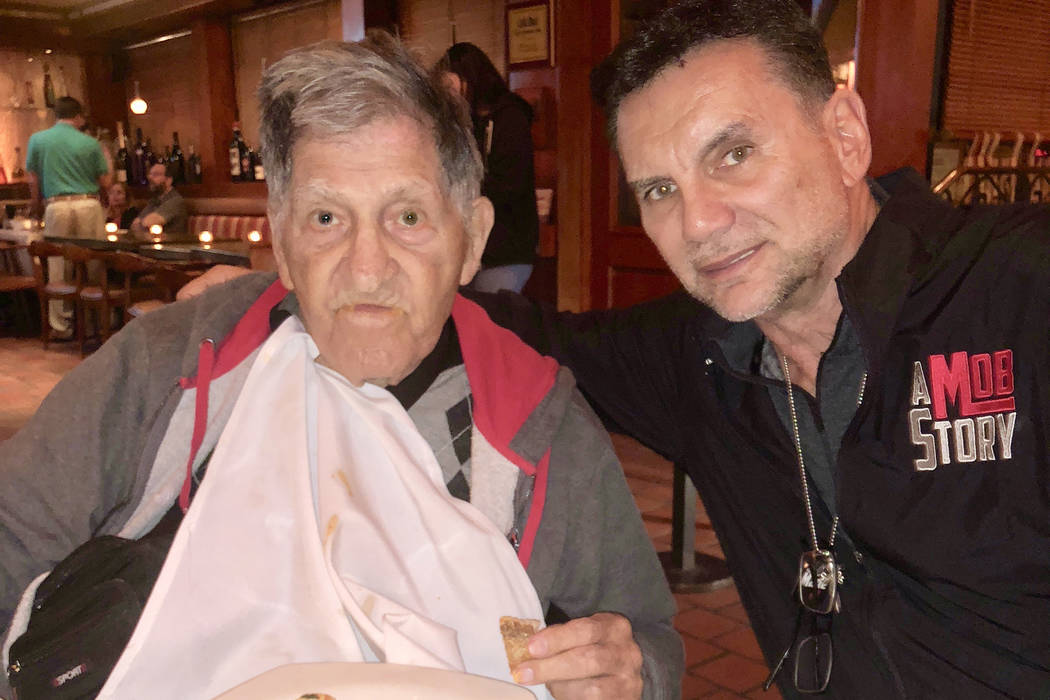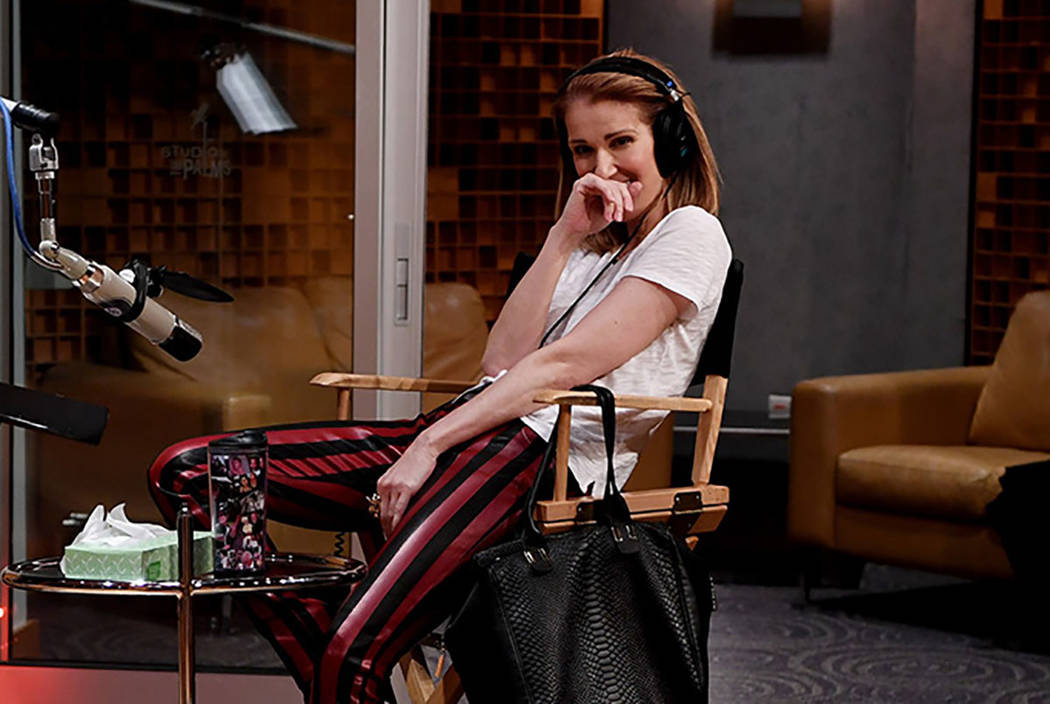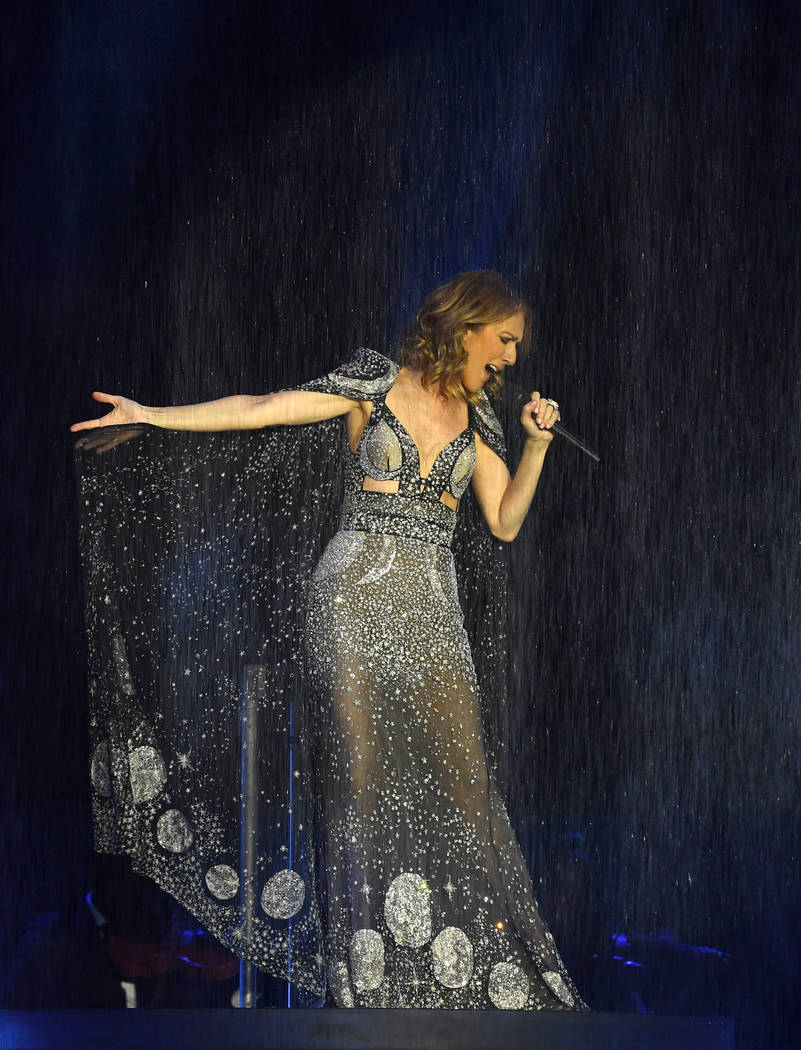 John "Sonny" Franzese is 101 years old and wants to visit his boy in downtown Las Vegas.
If it were only so easy.
Franzese is an old-school mob boss, in every calculable way. He's the former underboss of the Colombo crime family, the John Gotti of organized crime in the U.S. in the 1950s and '60s. He spent 40 of the past 50 years in prison, released just last year at age 100.
At 93, Franzese was convicted of extorting two Manhattan strip clubs and a pizzeria in Long Island, New York. He was largely confined to a wheelchair at the time.
But the centenarian overlord finally paid his debt to society, simply outliving his sentence and is a free man residing in Brooklyn. His lengthy history with the mob relates to Las Vegas (inevitably) through the new musical "A Mob Story" at the Plaza Showroom.
Franzese's son Michael is the show's executive producer, inspiration and narrator. He routinely refers to his father's high position in "the life." In one stretch, Michael Franzese tells the audience that his dad usually showed up at his baseball games in a big black Cadillac, emerging impeccably dressed in a black suit, always surrounded by his guys.
"The umpire would never call strike three on me," Franzese says. "I said, 'Dad, you're great for my batting average!' When I played football and he was in the stands, nobody would tackle me."
The father and son had dinner Monday at Cafe Baci in Westbury, Long Island. During the visit, Sonny reiterated his wish to see Michael's high-energy musical centered on the mob in Vegas. No dice. Even at his advanced age, the elder Franzese is not allowed to leave New York.
His parole officer has denied a request for the man known as the "Geriatric Gangster" in New York to fly out to Vegas. The elder Franzese has never been to our city.
"He most definitely wants to come," Franzese says. "We are very close, both survivors in our own way. The last 50 years of his life? No one would want to go through what he has endured, regardless of what he was a part of."
The man behind "A Mob Story" remains optimistic his father will make this trip. But even after he was sprung from prison, Sonny Franzese is not quite a free man.
A man Sonny wants to meet …
… is former "mob lawyer" and ex-Las Vegas Mayor Oscar Goodman, who is hosting the Bar Exam Happy Hour from 4:30 to 6:30 p.m. Tuesdays through the end of October at The Mob Museum's Underground speakeasy room. Guests compete in a written trivia contest, there are drink promotions and it's all free with the phrase, "Tell 'em the mayor sent you." That would be Carolyn Goodman, but no matter. Great use of space is the Underground.
'Titanic' numbers
Celine Dion's ticket sales at the Colosseum at Caesars Palace surpass the North American gross receipts for the movie "Titanic," for which she famously sang "My Heart Will Go On." Celine's two residencies at the Colosseum, "A New Day …" and "Celine," have topped $700 million in sales. "Titanic" earned $659.4 million domestically.
Return of 'The Igniter'
Cameron Hughes, hired to goose the crowd at Golden Knights games at T-Mobile Arena, is back with the team this season. Hughes makes his debut Thursday night for the team's home opener against the Philadelphia Flyers. Hughes is easy to find as he tears off multiple VGK T-shirts as the scoreboard screen screams "Make Some Noise!"
Hughes says he's cut back his schedule to eight to 10 games this season (he worked 15 last season, including the NHL playoffs). But he says he'll fire up "the surprise factor" for Thursday's opener. Could this involve pants, and the shedding of such?
Shuffle in 'Legends'
"Legends in Concert" at the Flamingo Las Vegas is shaking up its cast for fall. I'm eager to see Bruno Mars, as portrayed by the artist Isaiah, in the new cast running Monday through Nov. 18. This is the first time that Mars has been depicted in the Vegas show; he's also the only living performer presented. Tributes to George Michael, Elvis and Donna Summer fill out the new lineup.
Oh, that jacket
Debbie Gibson, best-known for her mid-to-late 1980s success and the hit "Only in My Dreams," wore a leather jacket Saturday that harked to those days. It's an embroidered-leather number that Matt Goss gave her when she was 18.
What a special celebration for @mattgoss who has been a dear friend for 30 of his 50 years on this planet! I'm wearing the jacket he got me at age 18 to honor his endless generosity that all who know him have experienced.🍷 🎤 🇺🇸 🎵 ❤️ 🇬🇧 #SpiritualFamily #BirthdayBoy pic.twitter.com/27DvJCzLOt

— Debbie Gibson (@DebbieGibson) September 30, 2018
Gibson, a Las Vegas resident, plucked the item from her closet for Goss' 50th birthday at Apex Social Club at the Palms. Gibson and Goss, both of whom reached great success as teenagers, have been friends for 30 years and can still groove it up.
Cool hang alert
Pete "Big Elvis" Vallee, still a regular at the Piano Bar at Harrah's Las Vegas, goes off at 2, 3:30 and 5 p.m. Mondays, Wednesdays and Fridays. Get there early because the place fills quickly. Big Elvis, too, is a legend in concert.
John Katsilometes' column runs daily in the A section. Contact him at jkatsilometes@reviewjournal.com. Follow @johnnykats on Twitter, @JohnnyKats1 on Instagram.