A column on ice, with Power of Love, Tim Allen and all-stars at Tuscany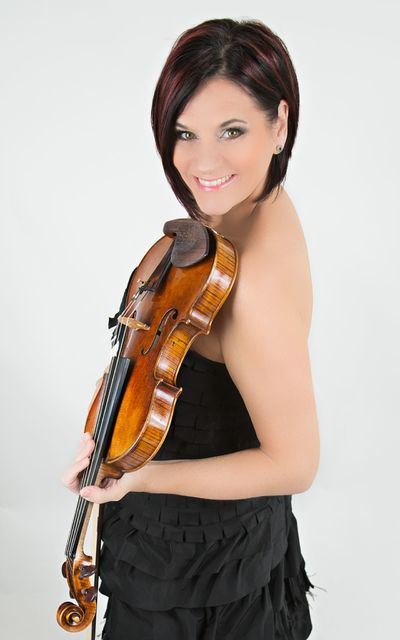 The KATS! Bureau at this writing is the media row at T-Mobile Arena, what I refer to as The Perch.
If the team can refer to the venue as The Fortress, I feel I can name my area The Perch.
The foe this evening is the Los Angeles Kings, regional rival, and once more thousands of fans of the visiting team have descended on the Golden Knights' home ice. Earlier, before the crowd filed in, Las Vegas Philharmonic first-chair violinist De Ann Letourneu performed the national anthem (ours) to an audience of ushers, a handful of journalist and a Zamboni driver.
Letourneau is such a familiar figure, I could tell it was her even from The Perch by the way she bowed after playing. The Philharmonic is holding its annual gala on Saturday at the Smith Center, an event highlighted by the return of Pink Martini to Reynolds Hall.
In this hall, some news centering on column frequenter Mark Shunock: He's stepping in for Robin Leach as the the unseen emcee of the 22nd annual Keep Memory Alive Power of Love gala, set for April 28 at MGM Grand Garden Arena. Robin has attended every one of these charity shows dating to its inception at Spago at the Forum Shops at Caesars, but is unable to serve this year as he is hospitalized in Cleveland in his efforts to recover from effects of a stroke he suffered Nov. 20.
Michael Buble (who would really kill in a Strip residency, eh?) is the announced headliner at this year's Power of Love event, which again serves as a fundraiser for the Cleveland Clinic Lou Ruvo Center for Brain Health. It's one of the great annual events in VegasVille, and Shunock has some big shoes — and an even bigger voice — to fill.
More from the scene:
Material concerns
Tim Allen is back in town for another weekend swing through The Mirage, where headlines Terry Fator Theater on Friday and Saturday. Allen's headlining career on the Strip began in the late-1980s at Tropicana. He's also performed at the old Circus Maximus at Caesars Palace and The Venetian (in Sands Theater and The Venetian Theater) before settling into what he calls "a stellar lineup of my contemporaries" at The Mirage.
"I now have fans from all areas of my career," Allen says. "People know me from 'Home Improvement,' from 'Last Man Standing,' and from 'Toy Story,'" he says. "There are people who come to my show who don't know me from 'Home Improvement,' and there are those who know me as Buzz Lightyear or from 'Galaxy Quest' who have no idea I do stand-up."
Allen is prone to politically incorrect material, especially as it relates to male and female stereotypes. But he concedes to an emotional tug-of-war when addressing what, for him, has for years been a common topic: Gun ownership.
"I have often talked about owning a BB gun as a kid, or an air rifle — and I don't even like using the word 'gun' or 'rifle' onstage," he says. "When you talk about the circumstances of a child with an air gun, the audience immediately goes to what happened in Florida and to a very disturbed person. So there is this internal struggle where I am uncomfortable, feeling I'm not able to sell the joke, and that is not like me."
Allen said he heard about the shootings in Newtown, Conn. in 2012 on the radio while driving. "I couldn't believe I was hearing that, and I actually had to pull over and I wept." It was three weeks after the Oct. 1 shootings on the Strip until he could even attempt to address the topic onstage. "I thought, 'This is too tender, there are too many sides, it looks too insensitive.'"
Allen's routine is back in his regular act, but only after some editing and soul-searching. "I'm not going to go there unless I can be funny," he says. "People come out to see me so they can laugh."
A roll of Dice
Andrew Dice Clay is back at Laugh Factory at the Tropicana from April 27-29. Diceman has effectively recovered from the heart ailment that knocked him out of his weekend dates at Rocks Lounge at Red Rock Resort in November. In that health scare, Clay experienced pain in his chest while taping an episode of "The Ed Bernstein Show," and that day underwent emergency surgery to clear a blocked artery with a stent. He returned to the stage at the Trop on Super Bowl weekend.
Sadly, at least in relation to my DVR, the Showtime series "Dice" has been canceled after two seasons. The cable network announced that decision Jan. 30. The show was funny and the second season centered on Dice's life in Vegas and featured such co-stars as Mickey Rourke, Wayne Newton, Criss Angel and Teller. But ratings for "Dice" dropped significantly from the first season to the second. The show banked a total of 13 episodes.
'This Is Us' at HRH
The episode of the NBC hit series "This Is Us," recorded in January at Hard Rock Hotel, aired tonight. As a release for the show explains, the crew hit the hotel in full force as Toby and Kate celebrated their bachelor and bachelorette parties. Kate's party took in "Magic Mike Live," while Toby celebrated on the casino floor with Kate's brothers. Meantime, I was enjoying fizzywater and writing away in the Cantor Gaming sports book …
Bon Jovi? In secret?
Not quite, but there was a tremor of activity Monday when Jon Bon Jovi performed an acoustic set with a group of guest musicians at The Joint at the Hard Rock Hotel. The performance was part of an online travel package, offering three nights and two days at the hotel — including the performance — for a little more than $2,000 for a single-occupancy room.
The full Bon Jovi lineup plays T-Mobile on March 17.
Getting dodgy
Darin Feinstein's Red Mercury Entertainment team beat rival Siegel Suites, and Emily Jillette's VegasStrongArms picked up the best-costume honors at Sunday's fourth annual After-School All-Stars dodgeball tournament at Bill and Lillie Heinrich YMCA.
Feinstein and Siegel Suites founder Steven Siegel, who are in fact friends, square off for $5,000 each year — the losing side donating that figure to the charity. Red Mercury has won three years in a row, and has also reportedly covered the spread.
Jillette's team, named for the #VegasStrong social-media campaign, dressed as various Vegas celebs to top the 60-team field. A total of 600 people participated, including those from Vegas law firms, Metro Police, Clark County School District, Strip resorts, restaurants, nightclubs, real-estate firms and media outlets. More than $100,000 was raised to benefit more than 6,500 students at 16 CCSD schools with free academic and enrichment programs every day after school.
Jenna Morton of La Cave, Crush, La Comida (all Morton Group restaurants), chairs the board of After-School All-Stars Las Vegas. Jodi Manzella is the executive director.
Baldrick's birthday shindig
The St. Baldrick's fundraiser/birthday party/groovefest Sunday night at Copa Room at Tuscany Suites was a soaring success. I think the crew there is still mopping cake, and also a few entertainers, from the floor.
Themed "All About John," for artists named, and songs about, famous Johns, the event was hosted by bow-tied keyboard master Kenny Davidsen. The party was again pegged to my annual St. Baldrick's Foundation fundraising and awareness (mostly awareness) campaign. We raised more than $3,000 from pre-show, post-show and in-the-room donations with a lot more in the offing. We'll probably land it at more than $4,000 by the time I have my head shaved March 10 at New York-New York.
Singers who performed represented some of the best of the best in VegasVille: Lorena Peril of "Fantasy"; Troy Burgess of "Million Dollar Quartet"; Paul Shortino of "Raiding the Rock Vault"; Michael Shapiro and Reckless in Vegas; Janien Valentine of The Scintas; Earl Turner; Clint Holmes; Kelly Clinton-Holmes; Lannie Counts and Tyriq Johnson of Santa Fe & The Fat City Horns; Gret Menzies; Skye Dee Miles; Dennis Blair; Sarah Hester Ross; "Vin A." Adinolfi of Bronx Wanderers; Enoch Augustus Scott; Ruby Lewis; Chris Phillips of Zowie Bowie; Jassen Allen; David Nicol; and Andrew Freeman of "Raiding the Rock Vault" (who is not quite married to Hester Ross, as it turns out). Backing Davidsen was Mike "Beans" Benigno on drums, Blair on bass, Tasos Peltekis on guitar and singers Paige Strafella and Jerry Jones.
Of course, not everyone we wanted to sing could make it (Sir Elton John seems unable to return a text), but it was a wildly entertaining night full of great energy and talent you can only find in this city. Big ups to Tuscany owner Brett Heers, whose belief in live entertainment is one reason you find me so often at his hotel.
The show also pushes Baldrick's momentum to Saturday's shave-a-thon at McMullan's Irish Pub, headed up by Brian and Lynn McMullan, where the Vegas St. Baldrick's efforts began in 2007. The McMullans lost their daughter, Kyra, to brain cancer at age 2.
We'll be at McMullan's on Saturday, raising funds and awareness in the fight against battle pediatric cancer. It seems we can never do enough, but we can do as much as we can.
John Katsilometes' column runs daily in the A section. Contact him at jkatsilometes@reviewjournal.com. Follow @johnnykats on Twitter, @JohnnyKats1 on Instagram.