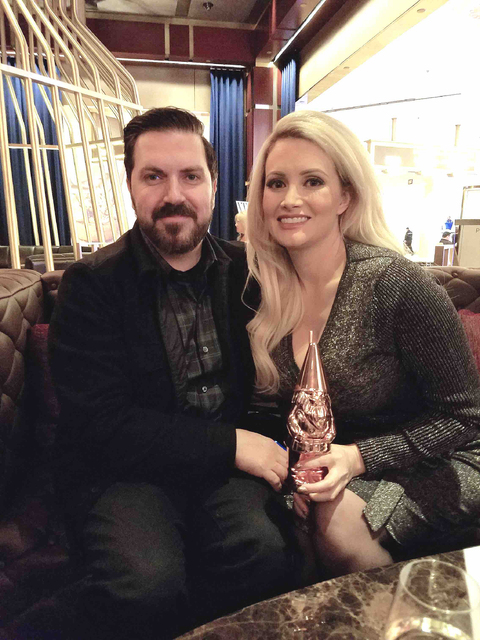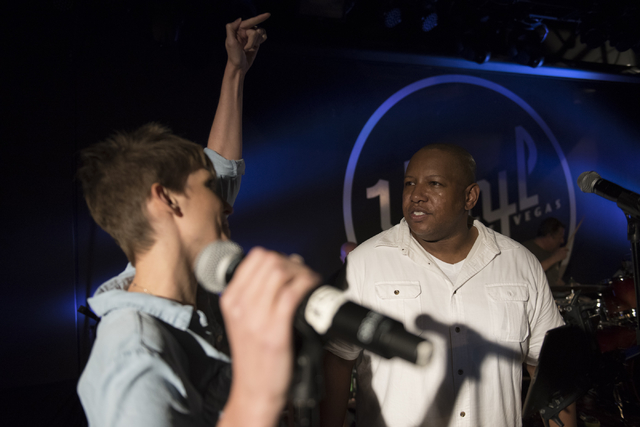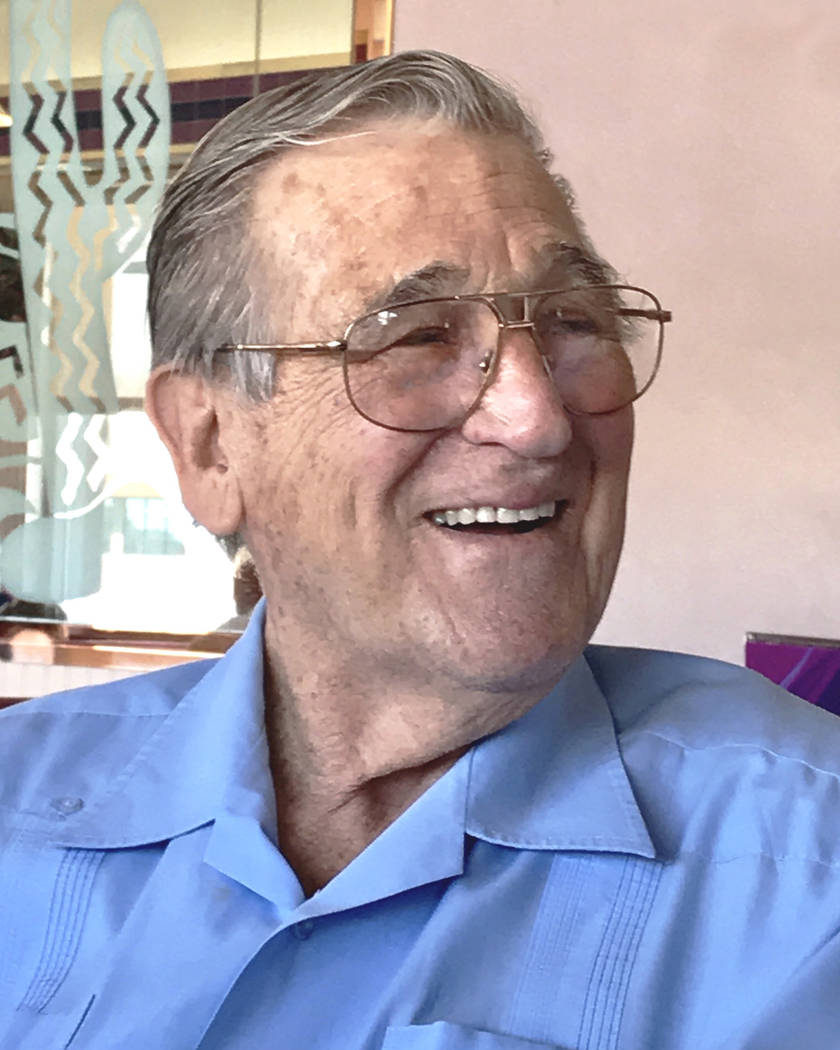 It's been a bit since we caught up with our favorite Playboy model/Strip production show star/bestselling author.
So it's good to know Holly Madison — who is all that, and more — is the grand marshal of the 13th annual Great Santa Run on Dec. 2 at the Fremont Street Experience. The event is $45 for general participation (which includes a Santa suit), and is the holiday fundraiser for Opportunity Village.
Organizers are hoping for a turnout of 10,000 in the yearly competition with such international destinations as Liverpool for the greatest number of participants dressed as Santa in a single event.
Madison also hosted the event in 2014. She first sashayed into our hearts as Bo Peep in "Peepshow" in 2009, shortly after shedding "The Girls Next Door" reality series, where she, Kendra Wilkinson (now of "Sex Tips For a Straight Woman From a Gay Man" at Paris Las Vegas) and Bridget Marquardt were cast as Hugh Hefner's trio of girlfriends.
Madison has also hit the New York Times' best-seller list with 2015's "Down the Rabbit Hole: Curious Adventures and Cautionary Tales of a Former Playboy Bunny," and her 2016 release, " The Vegas Diaries: Romance, Rolling the Dice, and the Road to Reinvention."
Madison and her husband, Insomniac Events and Electric Daisy Carnival founder Pasquale Rotella, and their kids, Rainbow (age 4) and Forest (15 months) live in Las Vegas.
Mayor Carolyn Goodman, members of "The Chippendales" at the Rio, Human Nature of Sands Showroom at The Venetian, Jennifer Romas and Gabriella Versace of "Sexxy" at Westgate Las Vegas and the Clauses are among the dignitaries scheduled to appear.
The OV Elvi, the world's only all-Elvis dance ensemble, is also set to perform. To which we say, top that, Liverpudlians.
Return of Shecky
Shecky Greene was back at Italian American Club on Sunday night for his first visit there since he broke his right hip and upper femur in a fall in February. "I had to break a hip to get a free dinner!" said Greene, who caused quite a stir at Justin Shandor's Elvis tribute show in the club's main room.
Shandor, the 2010 Ultimate Elvis Tribute Contest champ, ventured off stage to say hello to Greene, who was leaning on a cane while seated next to his buddy Gene Kilroy. Greene grabbed the mic and said, "Elvis opened for me at the New Frontier in 1956 and — sorry Elvis, I know you're up there listening — this guy is better!"
The look on the face of Shandor, as he said, "Whoa, Shecky!" was priceless.
With love!
I often say, and frequently think, of column fave Jassen Allen as an artist who would have been a Motown superstar if he'd had been born in another time and place. Such as, the mid-1940s in Detroit.
As it is, Allen is ours, and he's heading up a spirited show, "With Love — Luther Vandross & Friends" at 7 p.m. Friday at Freedom Hall Theatre in Anthem in Henderson, and also 7 p.m Saturday at Starbright Theatre in Sun City Summerlin.
Allen, who also produces the Mondays Dark shows at The Space between his many gigs around town, performs a powerful tribute to Vandross. Also in the production, the Not So Background Singers Nikki Logan, Avana Christie and Sherell Davis summon Whitney Houston, Etta James, Natalie Cole and Donna Summer.
Backed by the With Love Band, this show kicks it up real good, and at $20 is a deal, for real.
From the Factory
Straight outta Brooklyn, veteran comic and actor Victor DiBitetto headlines Laugh Factory at the Tropicana at 8:30 p.m. and 10:30 p.m. Thursday through Sunday. DiBitetto garnered an audience through his 28-second "Bread and Milk" YouTube video, whose signature (and only) line is, "I gotta get da bread and milk!"
Kind of hypnotic, actually.
DiBitetto also played Gino Chizetti in the 2015 comedy, "Paul Blart: Mall Cop 2," a film skewered by critics that happened to be filmed at Wynn Las Vegas, which leads us to …
Who Wasn't Where
Steve Wynn, not seated or sighted at the Raiders Stadium groundbreaking on Monday night. In a moment reminiscent of "Waiting For Guffman," a chair with Wynn's name attached was left in the front row. He happened to be out of town and not in attendance.
Who Was Where
Vaunted timepiece proponent and hip-hop icon Flavor Flav at Mike Tyson's "Undisputed Truth — Round 2" show Monday night at Brad Garrett's Comedy Club at MGM Grand … Bally's headliner Tom Green, dropping in on Lydia Ansel's DJ set Saturday night at Hard Rock Hotel … Comic actress Kym Whitley ("Next Friday" and "Young & Hungry") at the 8 p.m. Saturday performance of "Absinthe" at Caesars Palace … Also at the 10 p.m. Thursday performance of "Absinthe," Howie Dorough and Kevin Richardson of Backstreet Boys at Axis theater at Planet Hollywood.
John Katsilometes' column runs daily in the A section. Contact him at jkatsilometes@reviewjournal.com. Follow @johnnykats on Twitter, @JohnnyKats1 on Instagram.