'A Mob Story' setting its own deadline in downtown Las Vegas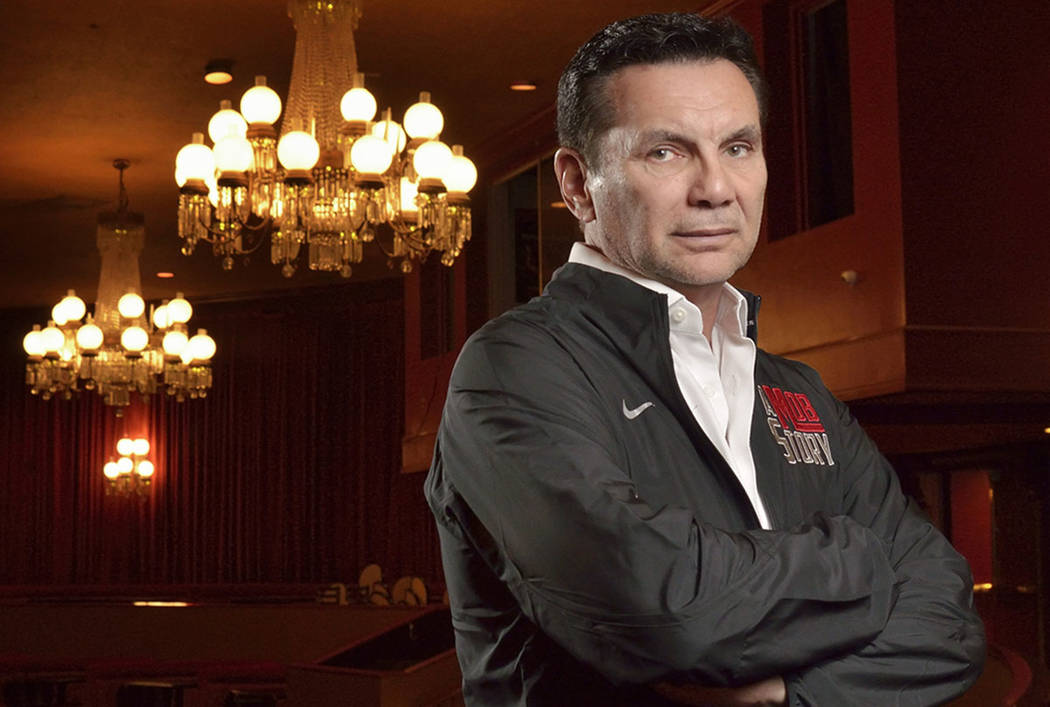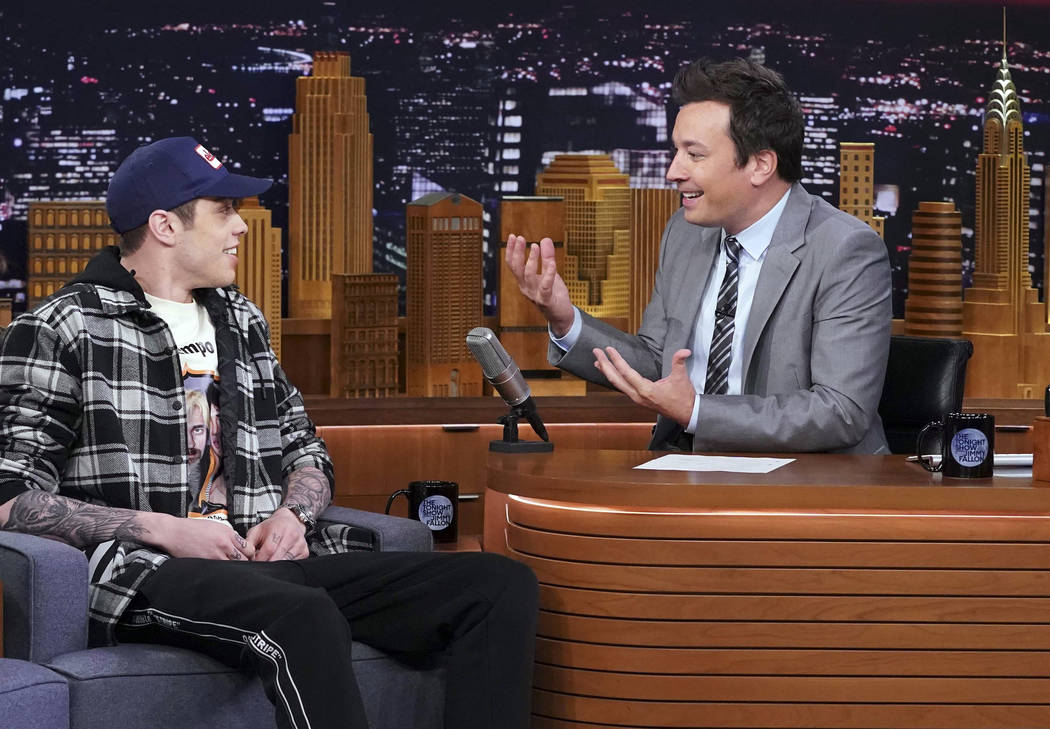 Fittingly, "A Mob Story" is a musical to be filled with dancing. Already, the show has displayed some adept footwork.
The original production opens at Plaza Showroom next week. But the opening is actually a three-step number: The first preview performance is Wednesday, but all tickets for that show (and the next three) are taken up by friends and family (commonly known as "lion's den" performances). Tickets are available for previews beginning Sept. 19. Media night, the show's formal opening, is Sept. 25.
After that, "A Mob Story" settles into its 7:30 p.m. Wednesdays-through-Saturdays schedule. The show had originally planned to open July 11, then Aug. 8. Producer Jeff Kutash (the man behind "Splash" at Riviera) has said his own perfectionism and the extensive work on all elements of the production are responsible for the delays.
Finishing off the extensive renovation of the old showroom and advanced projection technology, along with new costumes, lighting and sound, has forced the delays.
The show's opening scheduled bumped into Big Blues Bender music festival's schedule at the hotel. The "Mob Story" is back to work Monday to assemble the pieces for this highly anticipated project.
To remind, "A Mob Story" is a noble and ambitious effort is to tell the story of the mob in Las Vegas, through music and dance. The production's central figure, lead investor and spiritual rudder, Michael Franzese, has been willing this show to the stage.
"I have been so wrapped up in the production of the show, one of the biggest undertakings of my life, I never really saw an entire run through until last weekend," Franzese said in a text conversation Saturday.
But the reformed Colombo crime family "capo" and production's narrator says, "I am now encouraged and excited!! The audiences were thrilled. I believe we really have a great show. It is unique for Vegas, and from my 20 years of experience in the road, I know Mob stories have wide appeal if done right. We did this one right!!!"
(Those exclamation marks are Franzese's, by the way. They are authorized exclamation marks.)
As Franzese says, "A Mob Story" is unique for myriad reasons. It's a rare, original Las Vegas musical, which is a tough sell anywhere in the city (for evidence, see the recently closed "Baz" at Palazzo Theater and the under-hiatus "Marilyn — The New Musical" at Paris Theater). Also, the show is taking over a showroom on Fremont Street, where large-scale productions have notoriously struggled (for evidence, look to "One Epic Night," which closed after five weeks in that same showroom in the fall of 2016).
Franzese himself can help the show generate long-term buzz. He is a top draw as a motivational speaker across the country, regaling audiences of his notorious as a "made man" in the Colombo family (he has spoken before student-athletes at more than 300 universities over the years). He and Oscar Goodman, also an investor in a loosely defined role as "ambassador," are the famous figures promoting the show.
Franzese is further invested as his wife, Camille, is choreographer. The couple's daughter, Julia, takes on the role of Virginia Hill. This, today, is the real family behind "A Mob Story."
Scinta Spectacular!
On the topic of acts related to the Plaza, The Scintas left that property earlier this year to make room for "A Mob Story." But the act is revived at South Point Showroom with "The Showman," fronted by Frankie Scinta, who is born to man a show.
This is a 3 p.m. production, selected Saturdays and Sundays. opening Oct. 6-7. The family act has bounded around the valley since 2000, when it opened at Shimmer Cabaret at the then-Las Vegas Hilton (now Westgate Las Vegas). As long as he has a pair of spoons and an audience, Scinta is a happy man.
Pete is out
"Saturday Night Live" cast member, Ariana Grande's heartthrob and freshly tattooed comic Pete Davidson has dropped from the Life is Beautiful comedy lineup. The LiB Twitter and Facebook pages announced Thursday he was off the schedule.
Saturday, LiB Chief Executive Officer Justin Weniger said a "scheduling conflict" knocked Davidson from the event.
Michelle Wolf, Hannibal Buress and Natasha Leggero are still in the lineup in "The Kicker Comedy & More" at The Venue Las Vegas. The event's comedy headliners also include Jimmy O. Yang of HBO's "Silicon Valley," "Ru Paul's Drag Race" contestant Trixie Mattel and Nicole Byer from Netflix's "Nailed It!"
Weniger says he will announce a replacement this week. LiB runs Sept. 21-23 in downtown Las Vegas.
VGK crew is back
Not messing with success, the Vegas Golden Knights are staying with public-address announcer Bruce Cusick and in-game announcers Wayne "Big D" Danielson and Mark Shunock for the upcoming season.
Cool Hang Alert
Copa Room at Bootlegger Bistro is expanding its entertainment lineup with Bee Gees Gold, starring John Acosta as Barry Gibb, at 7:3o p.m. Monday. You can dance-dance-dance to this tribute to, well, the Bee Gees. Daryl Borges is Robin and Jeff Celentano is Maurice; great artists and great guys, across the board. Cover is $20 at the door, a mere pittance …
John Katsilometes' column runs daily in the A section. Contact him at jkatsilometes@reviewjournal.com. Follow @johnnykats on Twitter, @JohnnyKats1 on Instagram.