A sad time to close the chapter of my friend Muriel Stevens
December 16, 2016 - 3:57 pm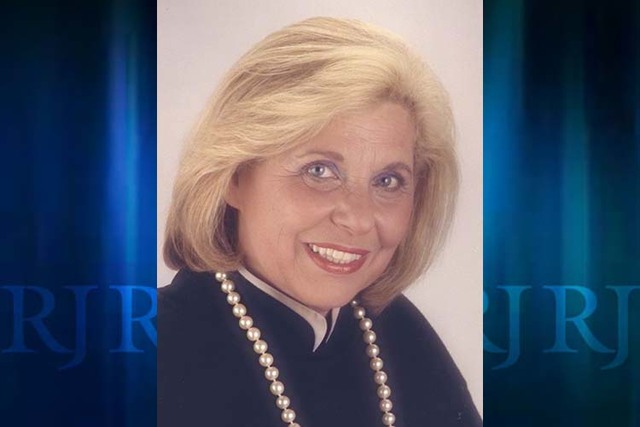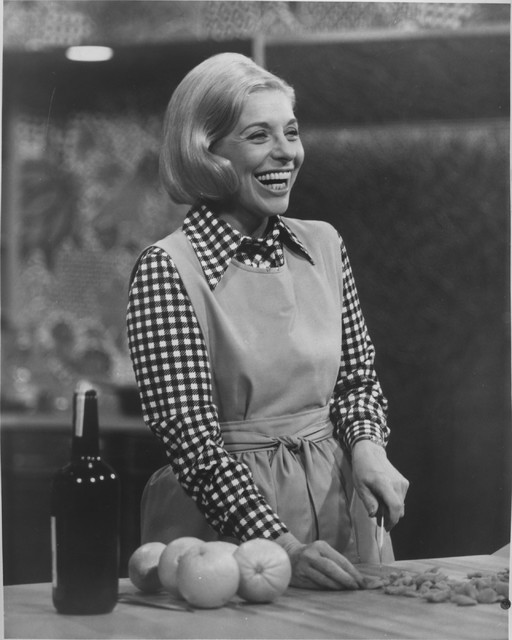 The first time I walked into Muriel Stevens' office, I was carrying what we in the biz call a "page proof." These are printed readouts of newspaper pages used in editing. Typically and ideally, editors read the page, make little marks with a pen, and confer with the writer about those changes.
In my first days as features editor at the Las Vegas Sun, I edited Muriel's column on a page proof and walked to her office to show her my marks.
I halted as entered.
This was not an office. It was a landlocked RIF Mobile. I had not seen so many books in such a small area, ever, in my life. Hundreds. This woman had collected recipe books, biographies of great chefs, books about wine, barbecue tips, restaurant design. There was an entire series, at least a dozen, dedicated specifically to cheese.
"Wow," I thought, observing the various titles. "Look at that. A whole shelf, just on dessert toppings."
I gazed around the room for several seconds, blithely holding this large sheet of paper.
"John!" Muriel finally called out. "Have we business?"
"Yeah," I said. "Let's open a library."
This was the start of a long friendship I enjoyed with Muriel, who passed away Monday morning after years of battling Alzheimer's disease. She would have been 91 on Tuesday. A celebration of her life will be held at 1 p.m. Sunday at Congregation Ner Tamid, 55 N. Valle Verde Dr. in Henderson. The burial will be private.
In lieu of flowers, the family asks that donations be made in Muriel's name to Nathan Adelson Hospice, 4141 Swenson St., Las Vegas, NV 89119; or Keep Memory Alive, c/o the Lou Ruvo Center for Brain Health, 888 W. Bonneville Ave., Las Vegas, NV 89106.
Muriel was certainly an icon, for me personally and professionally in this city. She moved here with her husband, Maury, in 1956 and soon established herself as a beloved member of the community through her coverage of the restaurant and society culture in Las Vegas. She was also a major figure in my life, for a long time, during our days at the Sun.
Muriel was a columnist who wrote of food and shopping and society in the newspaper's pages since about 1970, when she began the first version of her column, "Eye of Las Vegas." Muriel was a radio host with her cooking show, "Cookery and Conversation" on KLAV-AM 1230, in the late-1960s, and later hosted "The Muriel Stevens Radio Show" on KDWN-AM 720. She hosted "The Muriel Stevens Cooking Show' on KVVU, and later KSHO, in the early-to-mid 1970s.
Not unimportantly, Muriel was also a member of the Greenspun family, owners of the newspaper for which we worked. Her daughter, Robin, was married to Danny Greenspun (and still is). The two were married in 1980, and Muriel would occasionally remind me that she was writing for the Sun a long time before her daughter married a Greenspun.
She had earned that office.
We spent almost every weekday together for about nine years, Muriel and I. She'd often hang at my desk and watch several minutes of daytime TV – this was when "Vegas Live! With Clint Holmes and Sheena Easton" was airing locally, a show she liked very much, as it reminded her a lot of her own TV career.
Soon, we reached a comfort level that surprised even our co-workers. When Muriel arrived in the morning, approaching her office carrying a new assortment of books, "I'd call out, "Hey, Cupcake! C'mere and plant one on me!" or pat my leg with, "Sidle up over here and let's watch some TV!" She'd' respond with a sing-song, "Good moooorning, Jooohn!"
To get a rise out of her, I would mispronounce the French word "brasserie," meaning a small bistro; as "brah-zeer," for the ladies' undergarment. She'd laugh as she corrected me. Joe Delaney, the legendary entertainment columnist who was also part of the staff in those days, once said to me, "If I talked to her that way, I'd be slapped."
Muriel was always thoughtful person, sending me to my family for the holidays with a couple of bottles of her favorite wine. When I returned, I'd head in to her enclave, amid all those books, and tell her about my holiday trips to Idaho.
In recalling those times, I'm reminded of how we can develop these unexpected friendships. If Muriel and I ever entered our personal data into some kind of friend-match website, we would never have been connected. We were so different. She asked me once if I'd ever baked a pie; I told her my oven was where I stored my hats. Maybe that's why it worked with us.
I'll send my friend off with one of her favorite lines, the Golden Rule of her life's passion: "If you cook with love, they'll love your cooking!" Call it Muriel Stevens' final chapter.
John Katsilometes' column runs daily in the A section, and Fridays in Neon. He also hosts "Kats! On The Radio" Wednesdays at 8 p.m. on KUNV 91.5-FM and appears Wednesdays at 11 a.m. with Dayna Roselli on KTNV Channel 13. Contact him at jkatsilometes@reviewjournal.com. Follow @johnnykats on Twitter, @JohnnyKats1 on Instagram.