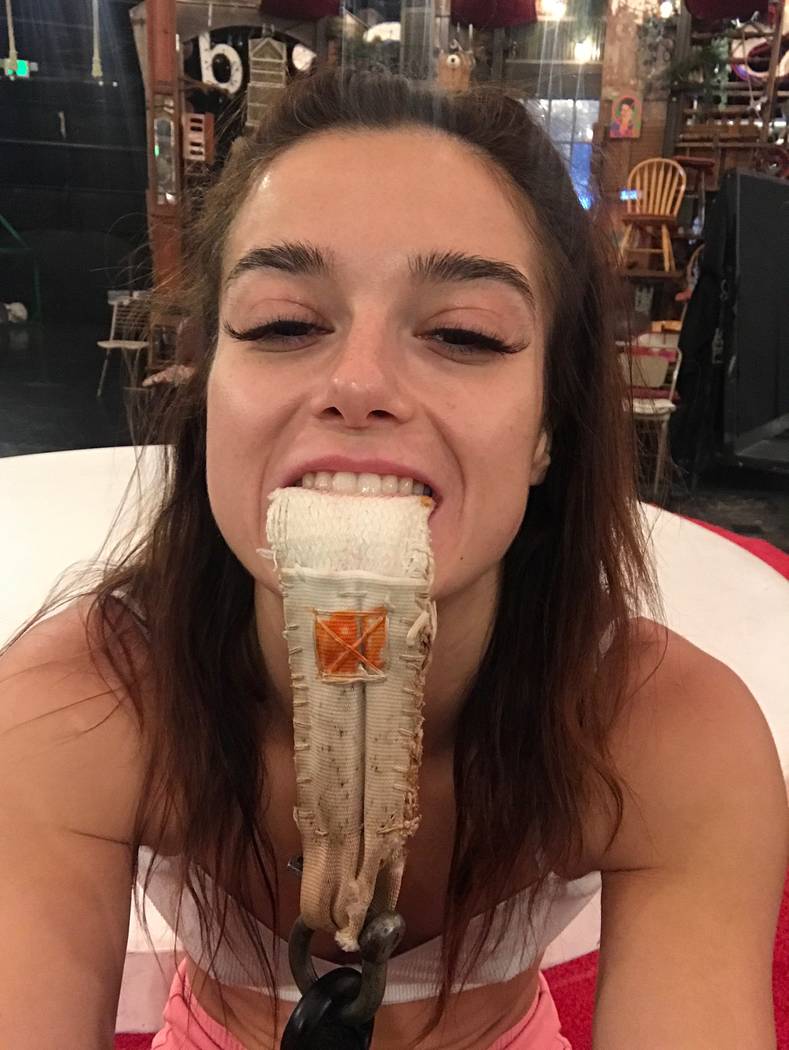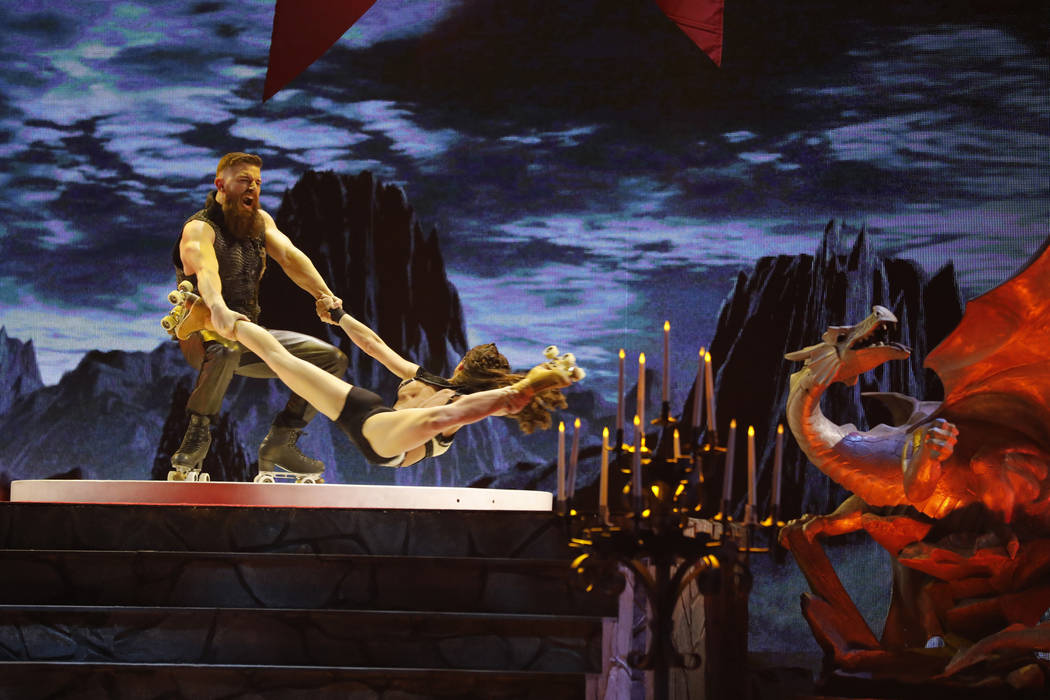 You should have seen the act they wanted to do.
"We tried a long, blond wig, and had Billy holding me by the wig and spinning me 'round," Emily England said.
"But the problem was with the fire," Emily's brother Billy England interjected. "We did it one in rehearsal, and the fire melted the wig. It was just too hot and (the wig) was actually sticking to her head."
"It was a real problem," Emily said in an interview Thursday, the day after the roller skating siblings were eliminated from the "America's Got Talent" semifinals.
The duo simply fell short in the live voting by the NBC series' fans across the country, who apparently prefer canines, comedians and crooning teens over death-defying, four-wheeled wonders.
The show's five finalists, thus far, are stand-up comedian Preacher Lawson; 12-year-old ventriloquist Darci Lynne Farmer, Sara Carson and her trained collie, Hero; 13-year-old singer Evie Clair; and singer-songwriter Chase Goehring.
A second group of semifinalists takes the stage next week, after which the viewing audience will choose the last five finalists.
Despite falling short of the finals, the show-stopping duo from "Absinthe" left an indelible impression on the judges' — and nation's — minds with their final performance.
Spinning with great velocity on a round stage just 9 feet in diameter, Billy and Emily performed a s"Game of Thrones"-inspired routine. A fire-belching dragon flew by and billowing bursts of flames added extra drama as they spun some 20 feet above the show's four judges.
Midway through the act, Emily bit down on a mouthpiece attached to a chain around her brother's neck, folded her arms in close and spiralling horizontally as her brother spun her in circles — no hands. The act ended with Billy "flinging" his sister off the platform into what appeared to be a giant fire pit. (She actually landed on a heavily padded mat off -camera).
"Honestly, this was everything we've always dreamt this show should be, attracting talent like you," said judge Simon Cowell, a fan of the act from the first audition. "It was stunning, it was brave, it was terrifying, it was amazing."
But it wasn't enough. The Englands stood next to Sara and Hero for the sad, final verdict before packing up and heading back to Las Vegas.
"We worked as hard as we could, six hours a day, not counting our time in 'Absinthe,' " Emily said. "It took me four weeks to learn how to hang by my teeth in that act."
Billy said he was disappointed not to win, but that the duo is "living our dream" in "Absinthe." They already had planned an aggressive hard-rock, 1990s-themed number to perform if they had reached the finals, he said.
"Our whole approach was to keep pushing and coming up with ideas you'd never seen on live TV before," Billy said. "We were determined to do that, and we did do that. We are better artists for the experience, and we'll take some of the ideas we had on 'AGT' to 'Absinthe' and continue to evolve in the show."
Emily, at least, now knows she can use her jaws to great effect onstage.
"Oh, I was motivated," she said. "I was trying to win a million dollars. If someone says you can win a million dollars by hanging from your teeth, you'll do it, right?"
If you're a skating England, the answer has to be yes.
Garrett gives back
The comic, actor and proprietor of his own venue at MGM Grand, Brad Garrett, is hosting a benefit for the Salvation Army Emergency Disaster Relief Fund at 8 p.m. Sept. 15. Ticket sales will be donated to the organization to help those impacted by hurricanes Harvey and Irma. Comics Vargus Mason and Debi Gutierrez will co-host.
Grad appearance
Steve Grad, an authentication expert on History's "Pawn Stars," is in town from 10 a.m.-5 p.m. Saturday at Gold & Silver Pawn, where visitors can watch him use his trusty iPad and other tools to verify the legitimacy of autographed items such as photos, magazines and contracts.
Bonkerz at Hard Rock Live
Two longtime comedy faves in VegasVille open the new Hard Rock Goes Bonkers comedy series this month. Kathleen Dunbar is onstage Sept. 21-24. Carla Rea is up Sept 29, Sept. 20 and Oct. 1. The series continues each week with a different headliner through the end of the year. Doors are at 7 p.m. the shows are at 8 p.m.
John Katsilometes' column runs daily in the A section. Contact him at jkatsilometes@reviewjournal.com. Follow @johnnykats on Twitter, @JohnnyKats1 on Instagram.