After T-Mobile, Lady Gaga goes no-holds-barred on HBO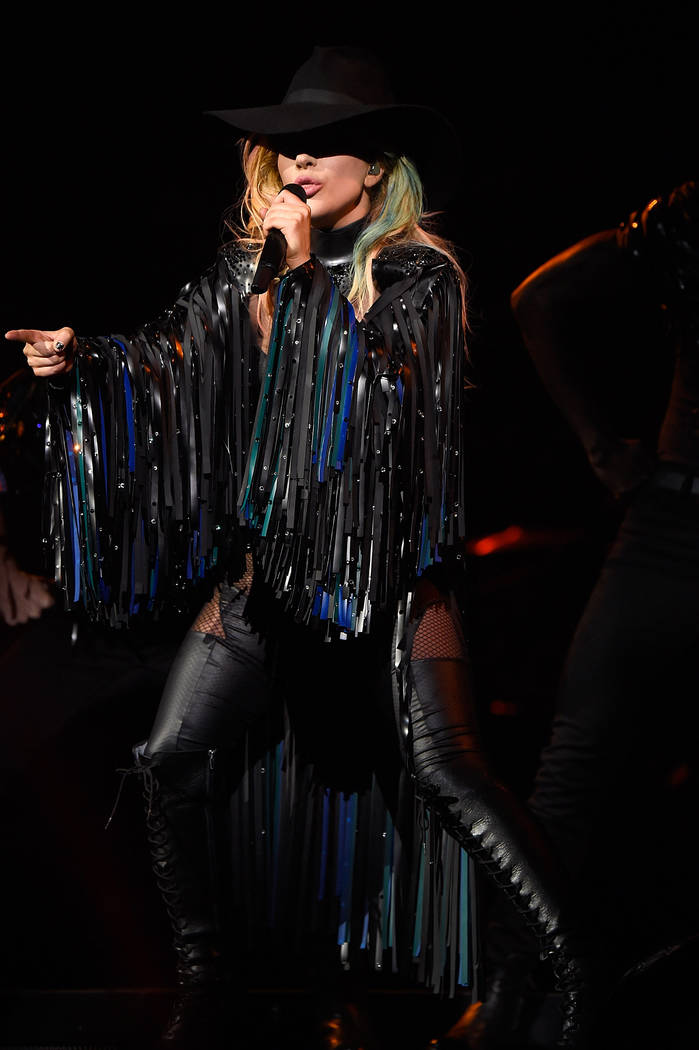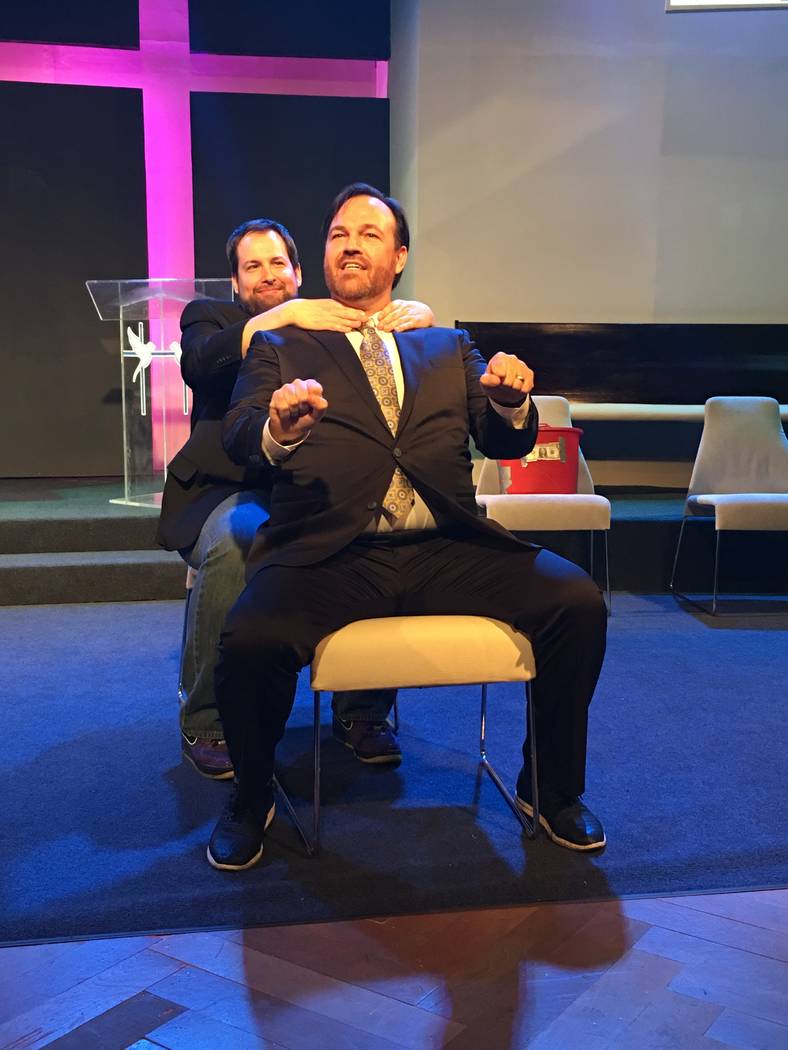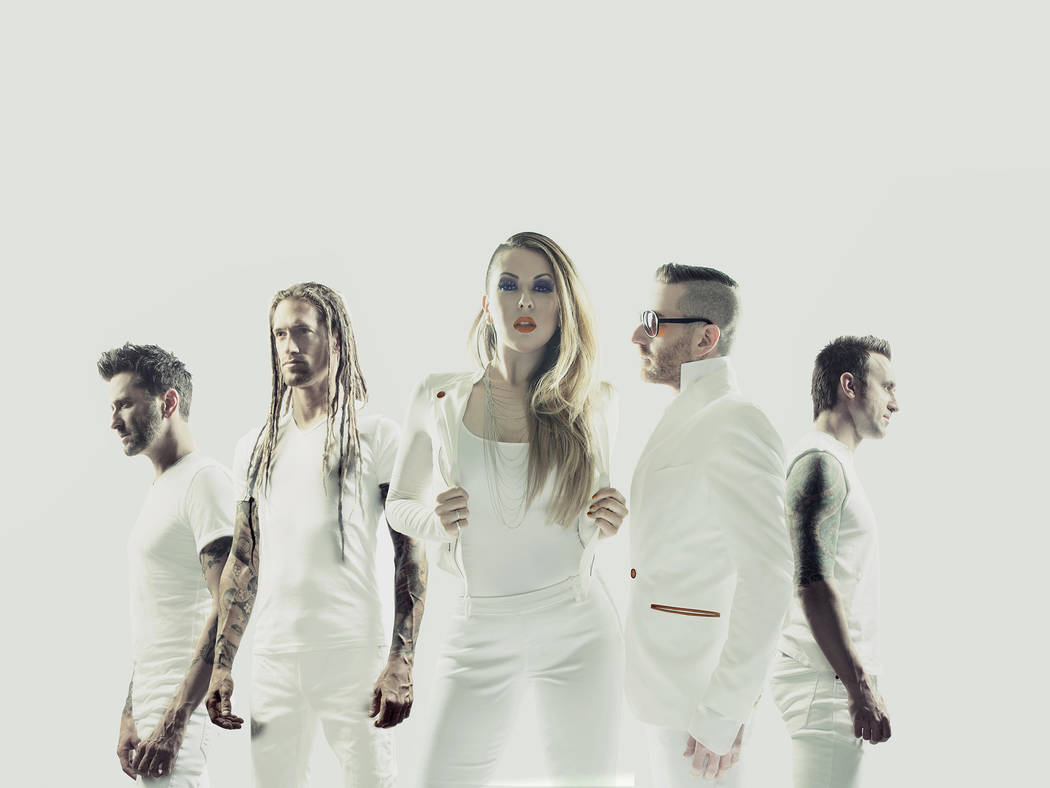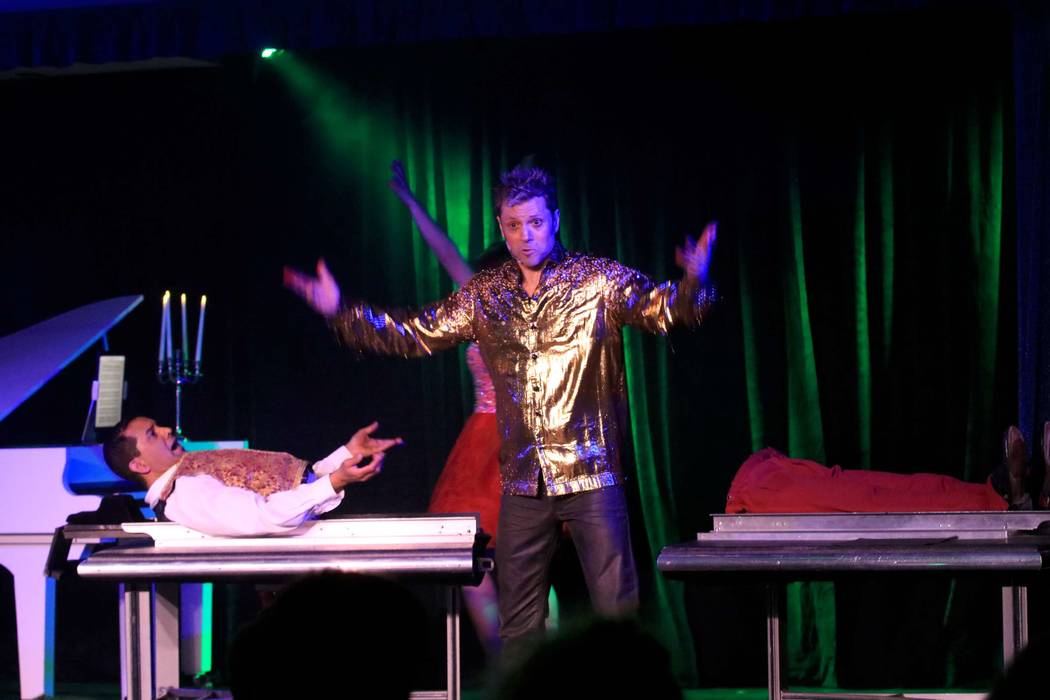 The description of the upcoming Lady Gaga documentary sounds more fitting for a UFC or WWE event at T-Mobile Arena. "No holds barred" is the reported approach for the yet-untitled HBO film scheduled to premiere Sept. 22, which centers on a year of Gaga's life up to the launch of her "Joanne" world tour.
Gaga, who plays T-Mobile on Friday night, performed at Encore Theater in December during the development of this doc, but don't expect any footage of that appearance to make it to HBO. Officials at Wynn Las Vegas say there was no crew with Gaga during her stay at the hotel.
Published reports indicate the new documentary is a genuine fly-on-the-wall project, including details of her split from fiance Taylor Kinney, the recording of the album "Joanne" and her acting debut in "American Horror Story." She's also cast in the remake of "A Star is Born" with Bradley Cooper, due next year. Andrew Dice Clay, a recurring headliner at Laugh Factory at the Tropicana, plays her father, Lorenzo.
Scoop Fest scoop
Matt & Mattingly's 2017 Scoop Fest Vegas, hosted by local improv masters Matt Donnelly and Paul Mattingly, is set for Sept. 22-24 at The Space. Last yea's event, which drew an overflow crowd from across the country, was split between at Art Square Theater downtown and Show Creators Studio on West Sunset Road.
This fall's event is highlighted by an airing of Penn's Sunday School, co-hosted by Penn Jillette, Donnelly, Michael Goudeau and Reddi Rich; "Matt and Mattingly's Ice Cream Social podcast (featuring the comics and adept audio man Jacob Smith), and "Love + Radio" with Nick van der Kolk.
Also on the bill are appearances by the 1940s-fashioned vocal group The Apple Sisters, Joe DeRosa (of "Better Call Saul," and "Inside Amy Schumer"), Kurt Braunholer ("The Big Sick"), Sarah Lowe ("Crazy Ex-Girlfriend"), Ptolemy Slocum ("Westworld"), and Rebekka Johnson and Kimmy Gatewood (both of "Glow").
The event closes the afternoon and evening of Sept. 22, with a performance by Penn & Goudeau's Crazy Good Times Jamboree, followed by the Jock vs. Nerd Ball (I feel you can be both) with magician Brian Brushwood. A tip of the fedora to Mark Shunock, proprietor of The Space, for landing this event. It's a dandy.
On the topic of fedoras …
I'm wearing one in my role as "reporter" in the new video by column favorite Rockie Brown, for her new single, "Sexting." The song is a ribald collaboration between Brown and Vegas rocker Jason Tanzer of Dustree Productions. Find the video on YouTube or on my Facebook page, or Rockie's, or Jason's.
Jarrett & Raja on the hunt
The dinner-and-magic-show experiment has ended for Jarrett & Raja at Hooters. Actually, the dinner component ended more than a month ago. The duo's "Magician vs. Maestro" show closes after Saturday's 7 p.m. performance.
Jarrett & Raja's original concept was at once noble and rare in today's Las Vegas: Offer a buffet dinner 90 minutes in the little showroom before the performance. It was an unusual mix, especially because it catered to an all-ages crowd in a hotel famous for … things other than wings.
In June, the plucky performers launched a Kickstarter campaign to help fund the show. Their next adventure is to find a venue on the Strip, larger than their room at Hooters (not a difficult assignment; that theater seats about 100).
The duo, which fronted the short-lived "One Epic Night" at the Plaza last fall, hopes to return to the stage in late-September. As Raja, the piano virtuoso of the pair put it, "We're on to the next step on the ladder."
Going Bonkerz at Topgolf
Venerable Vegas stand-up Carla Rea is ready to swing (hey-oh!) at Topgolf at MGM Grand. The well-liked, and quite funny, comic and radio personality headlines at the golf and entertainment fortress at 9 p.m. Saturday. The show is a one-off for Bonkerz, which has staged comedy shows and series around town (including at the old Shimmer Cabaret at the L.V. Hilton, Riviera and Plaza) for years.
When not onstage, Rea co-hosts the KKLZ 96.3-FM Morning Show with Mike O'Brian, and has worked as a stand-up in Las Vegas for 25 years
John Katsilometes' column runs daily in the A section. Contact him at jkatsilometes@reviewjournal.com. Follow @johnnykats on Twitter, @JohnnyKats1 on Instagram.