As a gambler, Tom Arnold was no 'Colonel' Tom
September 12, 2017 - 9:12 pm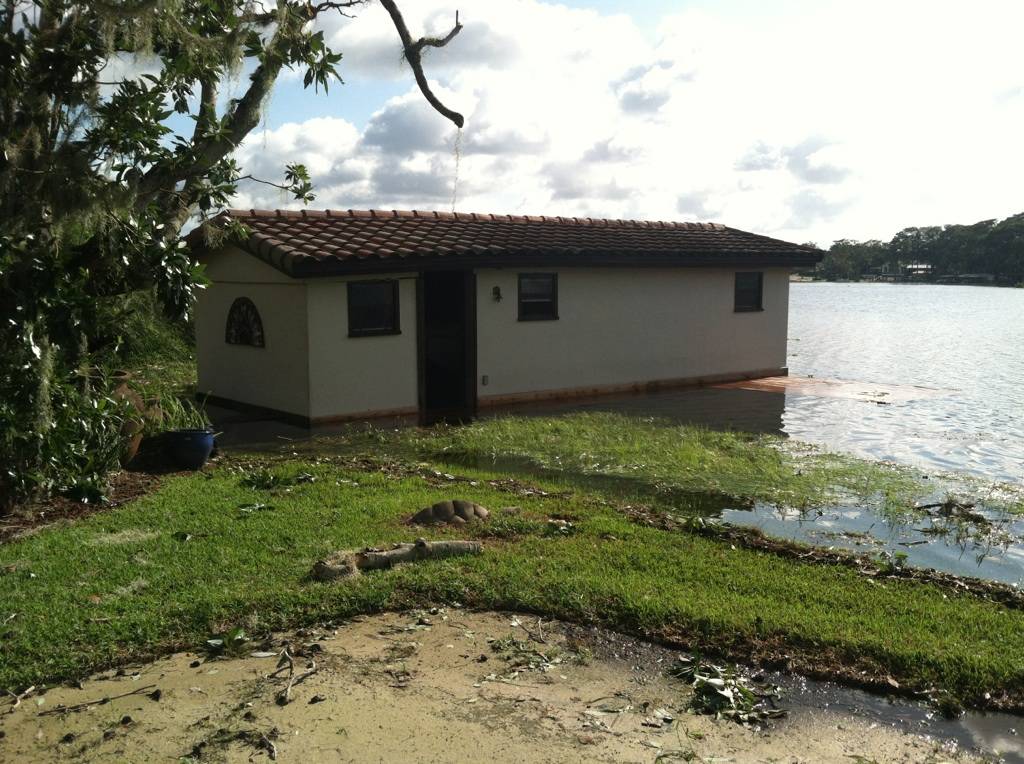 As Tom Arnold says, "Clubs are the best places to perform comedy. They just are."
This is fortunate, as Arnold is headlining the Laugh Factory comedy club at Tropicana at 8:30 p.m. Friday through Sunday.
But even given His affection for cozy clubs aside, Arnold has also played the big rooms in Vegas. In 1991, he and his then-wife and creative partner Roseanne Barr appeared at the old Las Vegas Hilton Theater (now Westgate's International Theater), where Elvisperformed from 1969-'76. The couple was in town to tape two episodes of "Roseanne" from the hotel, watched by an estimated 45 million viewers.
"We stayed in the Elvis suite and I got to meet 'Colonel' Tom Parker on that trip," Arnold said, referring to Elvis's legendary manager. "I got to play $5,000 at the slot machines with the Colonel. Which means, I watched the Colonel play $5,000 at the slot machines."
That feels like a very different time when there were "only three networks and tens of millions of people watching the show," said Arnold, who taped the Yahoo series "Sin City Saints" from Las Vegas in 2015. "Now you put a show up on the Yahoo app, and if you have 2 million viewers, it's a hit. But it all feels the same to me. I still love what I do."
C.T.'s close call
In his stage show at Luxor, Carrot Top joked about the violent storms that ripped through his native Florida. Employing the booming voice of a meteorologist, Topper describes the calm forecast on the West Coast, then shrieks as the video screen suddenly shows a series of hurricanes battering the southeast.
Topper (whose real name is Scott Thompson) is originally from Cocoa, Fla., and owns a home in Orlando, where he often vacations when on break from his Luxor show
That residence narrowly escaped serious damage during Hurricane Irma over the weekend. Thompson sent a couple of photos of the home, shown standing just above flood waters and surrounded by several toppled palm trees. "I got very lucky," he said. And the popular prop comic says he plans to keep the bit in the show, reasoning that comedy outlasts tragedy.
Monday, Monday
At 11 p.m. Monday, Reva Rice of "Vegas! The Show" took the stage at The Space in a bright-green wig and white satin pantsuit, performing Gloria Gaynor's "I Will Survive" to cap another Monday's Dark charity show.
The show featured another only-in-Vegas lineup of talent, including Anne Martinez and Ashley Fuller of "Alice" belting out "No More Tears (Enough is Enough)," Bee Gees Gold grooving with "Stayin' Alive" and the Quiddlers performing the Village People classic "Y.M.C.A."
See a trend here? Monday's theme was "Studio 54," or, more generally, "disco," with new Mondays Dark producer and expert performer Jassen Allen herding the talent.
The charity benefiting from Monday's show, the Nevada Blind Children's Foundation, presented event founder Mark Shunock with a poster of "Mondays Dark" in braille.
Shunock later said, "This is not a charity show. It's a group of friends that hangs out, for a cause, and at the end of the night writes a check for 10 grand for a great cause." The theme for the Sept. 25 show is "Dark Disney," so watch for that.
With a side of mirth …
"Humor in the Middle of Mayhem and Murder" is the topic of the next Oscar Dinner Series, set for 6:30 p.m. Thursday at Oscar's Beef Booze & Broads. Ex-Las Vegas Mayor Oscar Goodman says, "This one will be especially humorous," and we believe.
Among Goodman's tales: The judge who rode shotgun in a police car while wielding a machine gun, the Las Vegas city councilman who stabbed at federal agents with a butter knife, and the time Goodman's Rolls Royce was seized by government officials. One technical question: If you're in the passenger's seat carrying a machine gun, you're no longer riding shotgun, right?
The right D8
Fixing an error from Monday's column: Siegfried & Roy kick off Oktoberfest with a tapping of the keg at Hofbrauhaus Las Vegas at 7:30 p.m. Friday.
Who Was Where
Axis at Planet Hollywood headliner Jennifer Lopez at Frank Marino's "Divas Las Vegas" on Saturday. The star looked absolutely stunning, and so did J-Lo … The Superman of the "Supergirl" TV series, Tyler Hoechlin, at Hakkasan at MGM Grand on Friday night. T.H. (as I refer to him) was with his brothers Tanner and Travis Hoechlin (whom I also refer to as "T.H."). The crew imbibed and grooved to EDM star Steve Aoki … "Real Housewives of Beverly Hills" cast members Dorit and Paul "PK" Kemsley at "Mike Tyson: Undisputed Truth Round 2" at Brad Garrett's Comedy Club at MGM Grand on Sunday. Also in the mix: UFC stars Nick Diaz and Yancy Medeiros … World Wrestling Entertainment combatant Mojo Rawley and WWE host/ring announcer for "SmackDown Live," Greg Hamilton, with friends Sunday at Rehab Beach Club at Hard Rock Hotel. Champagne showers were reported from the group's bungalow as DJ Jazzy Jeff set the scene.
John Katsilometes' column runs daily in the A section. Contact him at jkatsilometes@reviewjournal.com. Follow @johnnykats on Twitter, @JohnnyKats1 on Instagram.