'Baz' couldn't survive fickle trends on Las Vegas Strip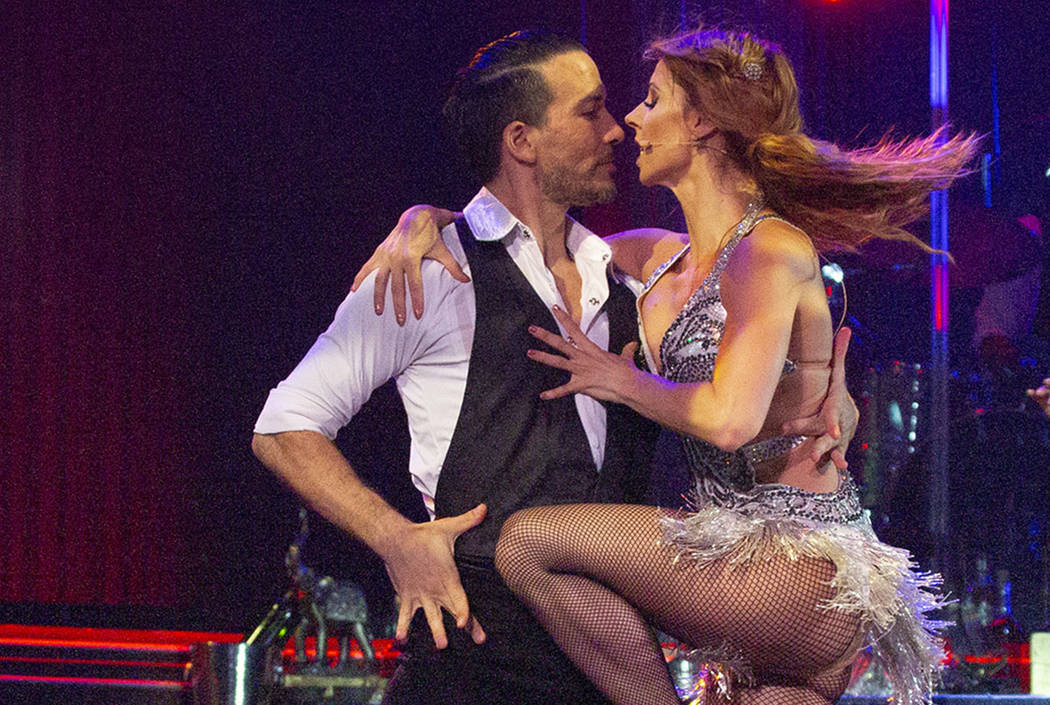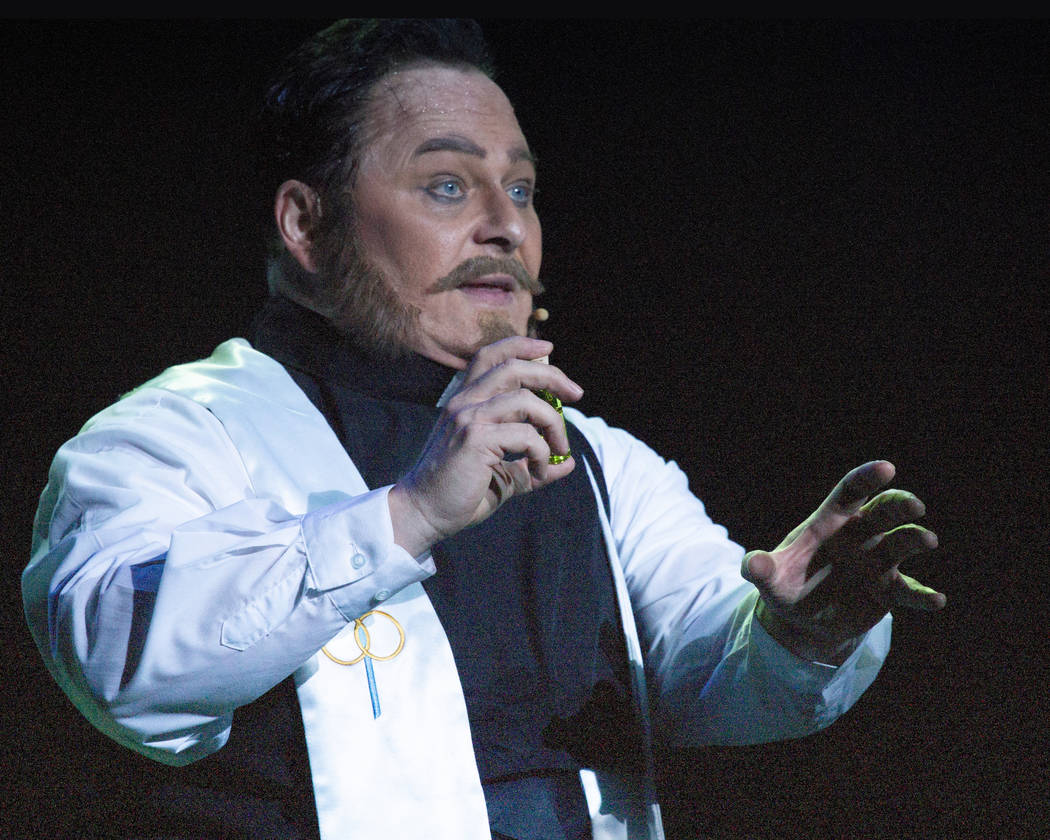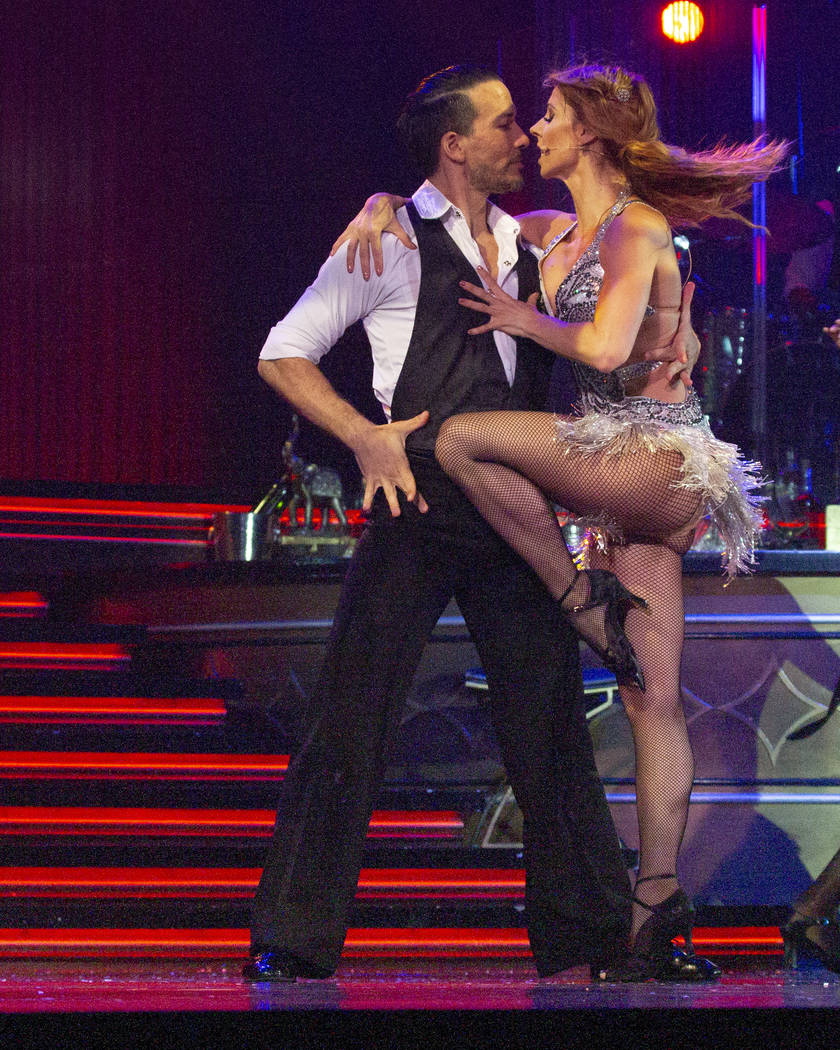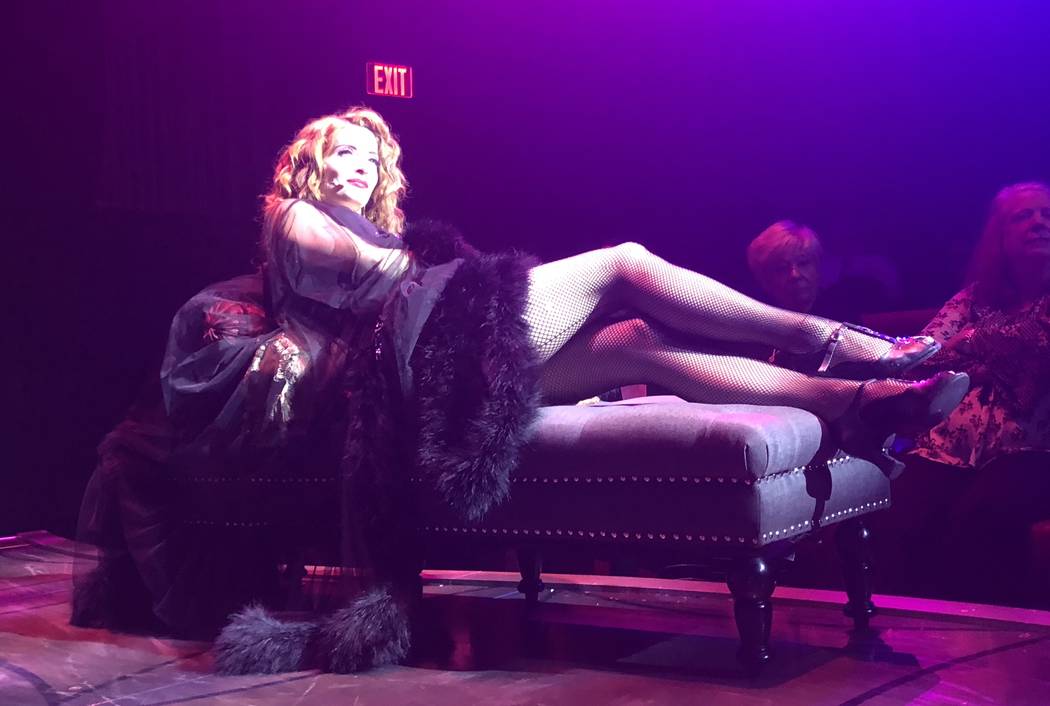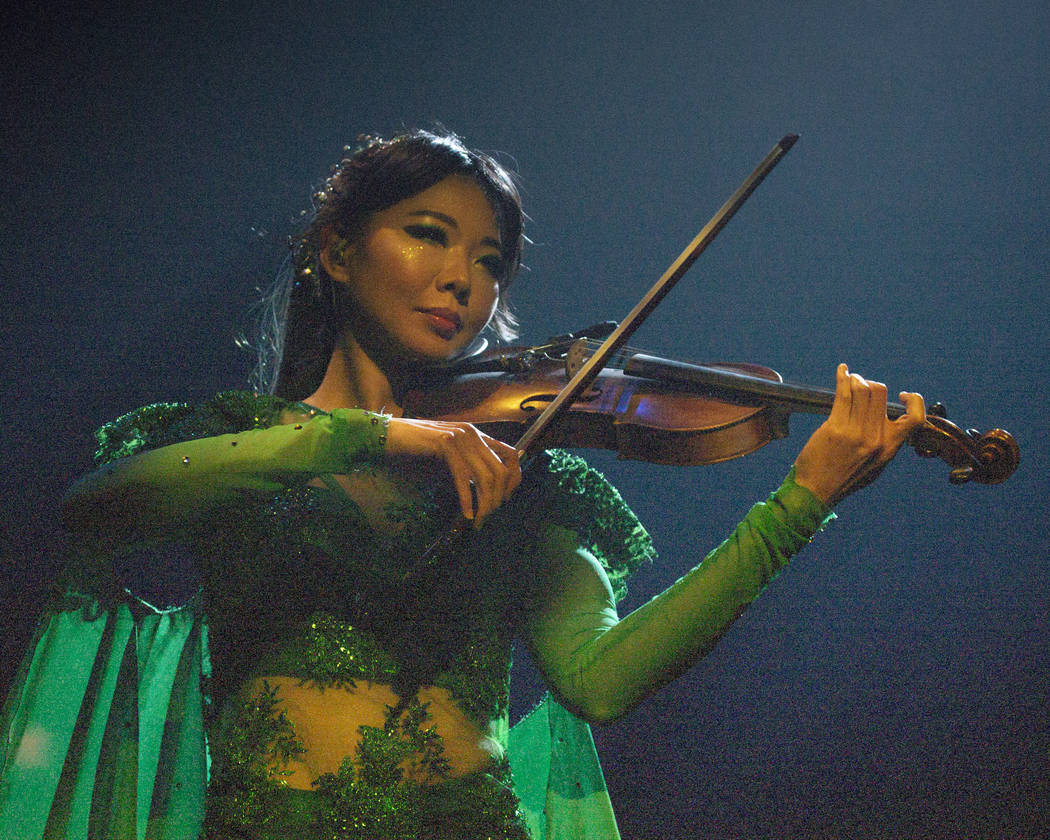 "Baz " was the show that was hard to explain but easy to love.
"Three Baz Luhrmann movies slammed together. The main characters all die. The cast is superb." That was the most concise version I could come up with in the show's three years in Las Vegas. "Baz" went dark for good Saturday night.
It was a distressing outcome, unexpected certainly for the cast. Unlike the enfeebled Satine or star-crossed lovers Romeo and Juliet, "Baz" seemed a true survivor. The production was backed by The Venetian/Palazzo and was a neat fit for the properties' refined, upscale image.
The show was uniquely entertaining, too, offering real acting and advanced choreography, staging, costumes and a band filled with A-plus Vegas musicians.
When it opened at Palazzo Theatre in June 2016, "Baz" would give the Palazzo a personality, same as how "Jubilee" animated Bally's for 34 years and "Folies Bergere" was the soul of Tropicana for nearly 50. Similar to those shows at their peaks, "Baz" appeared immune to Las Vegas market trends, where the bottom line is more important than the dance line.
In today's Entertainment Capital of the World, shows that can't pay for themselves are swept from the stage, no matter how artistically superior.
So it was with "Baz," which ran for two years and 617 shows at Palazzo. As it hauls out, expect it to be replaced by a show that will be less of a financial burden: the Base Entertainment-backed "The Voice: Neon Dreams." That concert-style production originally was planned for Hard Rock Hotel. I anticipate that show to move in, pay rent and cross-promote the TV show beginning in October.
At least Palazzo Theater, renovated specifically for "Baz's" in-the-audience roaming, will not be empty. "Voices" is a concert show, not in the same tenor as the storytelling in "Baz," and is certainly playing off the competition's national appeal.
Vegas entertainment industry veteran and "Baz" general manager Blair Farrington effectively explained the plight of his show, and all Vegas productions.
"The days when these shows were amenities for hotel guests are over," he said after Saturday's finale. "You have the superstar residencies and Cirque du Soleil way up here, and everyone fighting it out down here."
I sadly agree. In the era when gambling profits subsidized entertainment, "Baz" would never have closed — the hotel would just cover production costs. But when the show's numbers didn't meet the company's spreadsheet, "Baz" had to cease.
Remember, too, that this is the second time "Baz" has closed in Las Vegas. When it opened in June 2015 at Light at Mandalay Bay, it was presented as the show that would change the very architecture of Strip entertainment. It was not a showroom vehicle. Instead, the production was originally co-produced by For the Record (which staged a scaled-back version of the show to great response in L.A.) and Cirque du Soleil.
In a concept that seems like ancient history, For the Record and Cirque — which owned Light in its Cirque Theatrical division — planned to use existing nightclub space for live musical theater. Thus, "Baz" would lead to possible productions based on the movies of Martin Scorsese and Quentin Tarantino.
But that idea was dismissed in summer 2015, when Cirque was bought by a group of investors led by TPG Capital. That crew had as much interest in running a nightclub as your Uncle Floyd, and Cirque soon shed Light and closed "Baz."
The second Vegas version of "Baz" was similarly ill-fated, for reasons that have nothing to do with the execution of the show. "Baz" delivered some spellbinding performances. It would be be unfair to name-check all the great entertainers, but this is the show that brought Ruby Lewis to Las Vegas. She wound up a bonafide Broadway star in Cirque's "Paramour" before she had the lead role in "Marilyn! The New Musical." Anne Martinez, who can dance it, sing it, direct it and even book the venue, closed "Baz" as Satine. Paul Johnson, a Las Vegas Academy alum, and Jaclyn McSpadden of the Vegas vocal ensemble The Sound Collage were also showcased in the final cast.
And, Randal Keith, was cast as the show's last Zidler. I've known Keith long enough to have seen him perform in five Strip productions, including "Steve Wynn's Showstoppers." All have closed.
In one of the closing night's many bittersweet moments, Keith and his wife, Karen, celebrated their 27th wedding anniversary. So did Anne Martinez and her husband, Johnny, a member of the "O" production team at Bellagio. They marked No. 6. And in further "Baz" coupling, ballroom dancers Sarah LeClear and Alejandro Domingo are also married.
Maybe we'll start a musical with these couples, call it "Married Vegas! The Musical Mash Up" and shop it to Strip resorts. Might as well, because I'm about out of ideas.
The Review-Journal is owned by the family of Las Vegas Sands Corp. Chairman and CEO Sheldon Adelson. Las Vegas Sands operates The Venetian/Palazzo.
John Katsilometes' column runs daily in the A section. Contact him at jkatsilometes@reviewjournal.com. Follow @johnnykats on Twitter, @JohnnyKats1 on Instagram.