Bellagio fountains cue up 'Viva Las Vegas' after Knights wins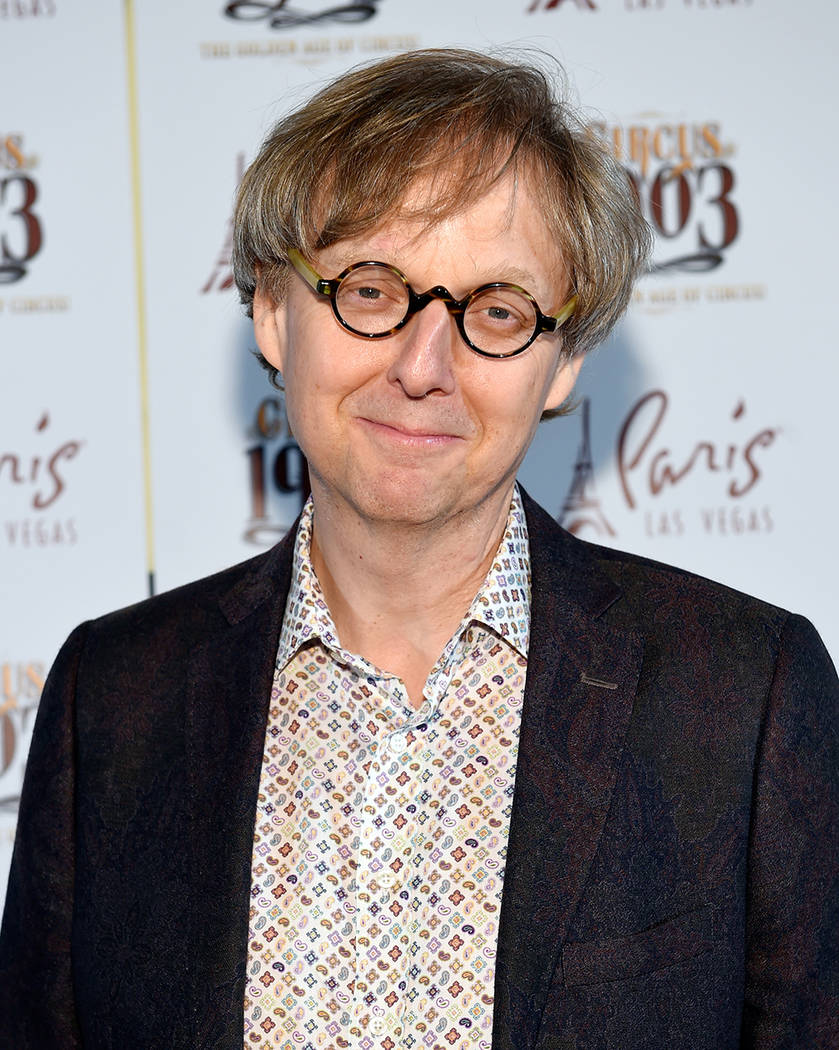 The Kats! Bureau at this writing is Paris Theater at Paris Las Vegas, hanging with the cast of "Marilyn: A New Musical" as it blocks scenes for the Marilyn Monroe-licensed production, which opens for previews May 23. The show's grand opening is June 1, which would have been Monroe's 92nd birthday.
We are in the bowels, the rehearsal space beneath the proper theater. You can't fake it down here, as every misstep or flubbed note is obvious as the cast dances in front of 6 ½-foot-tall mirrored panels and performs only to a piano accompaniment.
Ruby Lewis is the lead character of Monroe in the musical, brought to life by Tegan Summer's Prospect House Entertainment outfit. Summer is brazenly bringing proper musical theater — in a 90-minute production filled with more than 20 original songs — to the Strip. This dank, oddly odorous enclave, is where it all starts.
More from this scene, and elsewhere.
Fountains of victory
"Viva Las Vegas" has enjoyed a resurgence as the Vegas Golden Knights have raced through the Stanley Cup playoffs. The song is now played at Bellagio fountains after every VGK playoff victory, which began after the team's Western Conference series-opening, 7-0 triumph over the the San Jose Sharks on April 27.
Expect the song to be played at the fountains after every Golden Knights' victory, not just in the playoffs, from now forward.
"Viva," played at T-Mobile Arena after VGK victories, has long been in the rotation of famous songs used it the fountains' soundtrack. Glenn Miller's "In the Mood," The Beatles' "Lucy in the Sky With Diamonds," Michael Jackson's "Billie Jean," Sarah Brightman and Andrea Bocelli's "Con Te Partiro ("Time to Say Goodbye")," and Frank Sinatra's "Luck Be a Lady" are also included in the mix.
Harris dialed in
Heidi Harris has returned to morning radio, hosting "Talk You Can Trust" on KMZQ 670-AM 9 a.m.-10 a.m. weekdays. She returned to morning talk Tuesday morning.
"I seriously enjoyed the time off," said Harris, who spent her time away finishing her book "Don't Pat Me on The Head" and simply resting. "I was happy not to have to keep looking into my phone for news updates for seven months."
One of the market's predominant conservative broadcasters, Harris had been off the air since September, when her morning talker was abruptly pulled from KXNT 840-AM. In a tumultuous close to her two-year run at the station, KXNT officials informed Harris her contract would not be renewed (her agreement with the station was due to expire last October).
The timing of Harris's departure coincided with controversial comments posted on her show's Facebook page referring to a Clark County Department of Family Services ad, which showed a photo of two men teaching a baby to walk.
Harris commented that it would be better for a child to have a mother and a father, rather than two fathers. Her post, which was soon taken down started: "Another not-so-subtle attempt to normalize something that is NOT normal. Even if this is normal for YOU, it's not the best thing for a baby."
The page was deleted amid a series of comments slamming Harris. The host had originally thought the photo was a staged photo of models depicting a same-sex parents and an infant. In fact, it was a real Las Vegas family.
"If I had any regrets, it's that I went after an actual family," Harris said. "I would never intentionally do that."
Soon after the post was taken down, KXNT Senior Vice President and Market Manager Tony Perlongo sent an email to listeners saying, "We appreciate you taking the time to share your thoughts with us and want to assure you that we take comments about our programming and personalities seriously. Please note, effective immediately, 'The Heidi Harris Show' will no longer air on KXNT."
This week, Harris spoke of the series of events that led to the end of her run at KXNT. "I am not homophobic. I won't wear that label just because someone gives it to me. I just think kids deserve a mom and a dad."
As for her new gig, Harris said,"I didn't think this opportunity would come up, but I'm thrilled to be back on air talking about my crazy, exciting hometown again."
Oz for the cause
That was indeed Muppet master Frank Oz at Mac King's show at Harrah's on Thursday afternoon. Oz worked with the late Jim Henson to develop and perform such famous Muppets as Cookie Monster, Grover, Fozzie Bear, Animal, Miss Piggy and Bert of Bert and Ernie.
Oz also directs the off-Broadway show "In & Of Itself" by acclaimed — extremely acclaimed — illusionist Derek DelGaudio.
King and DelGaudio are friends, and about a year and a half ago DelGaudio introduced Oz to King over dinner.
DelGaudio started with, "Frank, this is Mac King, the greatest comedy magician in the world."
Oz looked King up and down and said, "Hmmm. He doesn't look like it."
King is a fan of both men. Of DelGaudio, he says, "Seriously Derek's show is the greatest magic show I've ever seen."
Dee Las Vegas
Twisted Sister front man and VegasVille resident Dee Snider has signed a production partnership with SPI Entertainment Chief Executive Officer Adam Steck. Snider has been eyeballing the International Theater at Westgate Las Vegas for rock production show, similar to "Monster Circus," which ran at the then-Las Vegas Hilton Theater (today's International Theater) in 2009. But no venue deal has been signed.
John Katsilometes' column runs daily in the A section. Contact him at jkatsilometes@reviewjournal.com. Follow @johnnykats on Twitter, @JohnnyKats1 on Instagram.