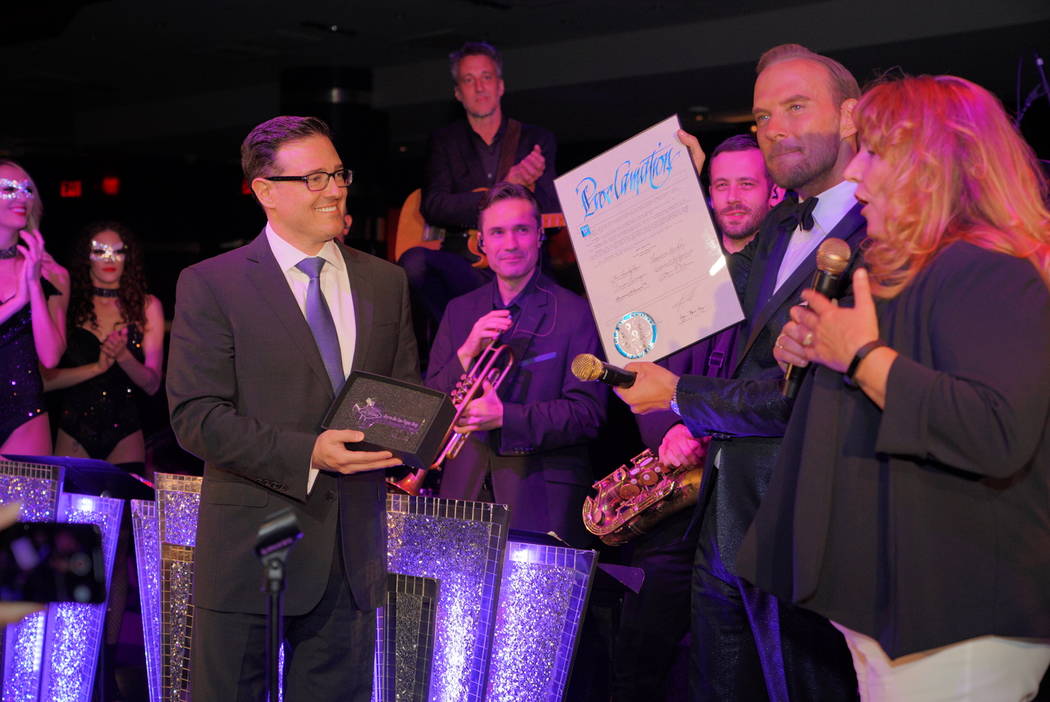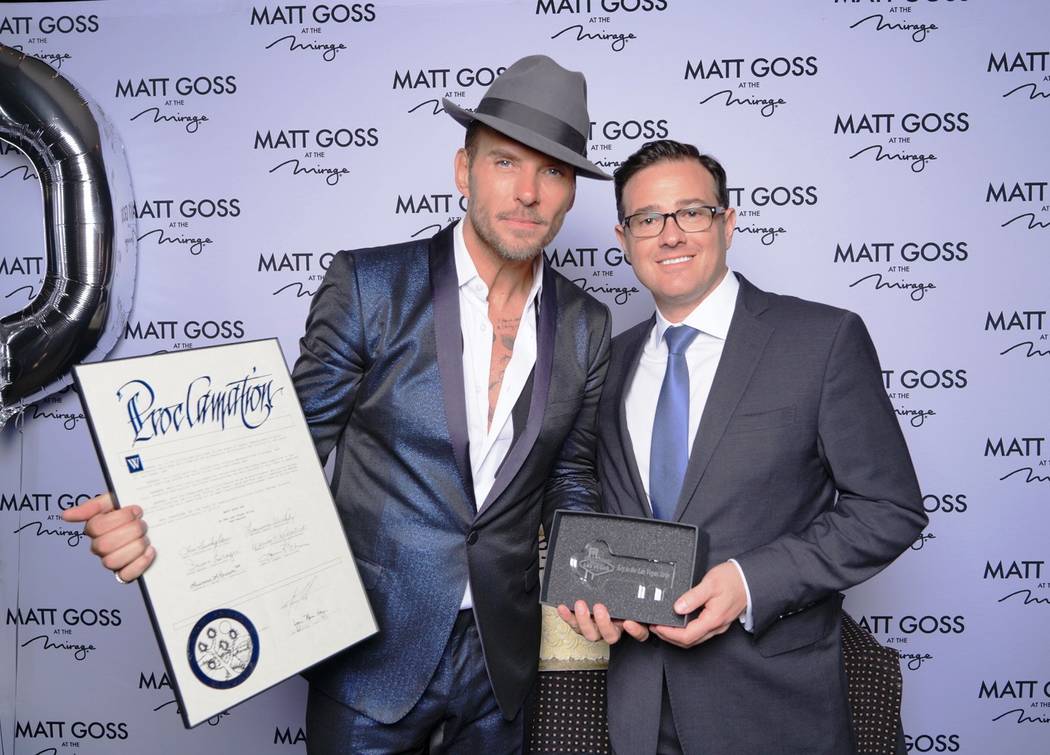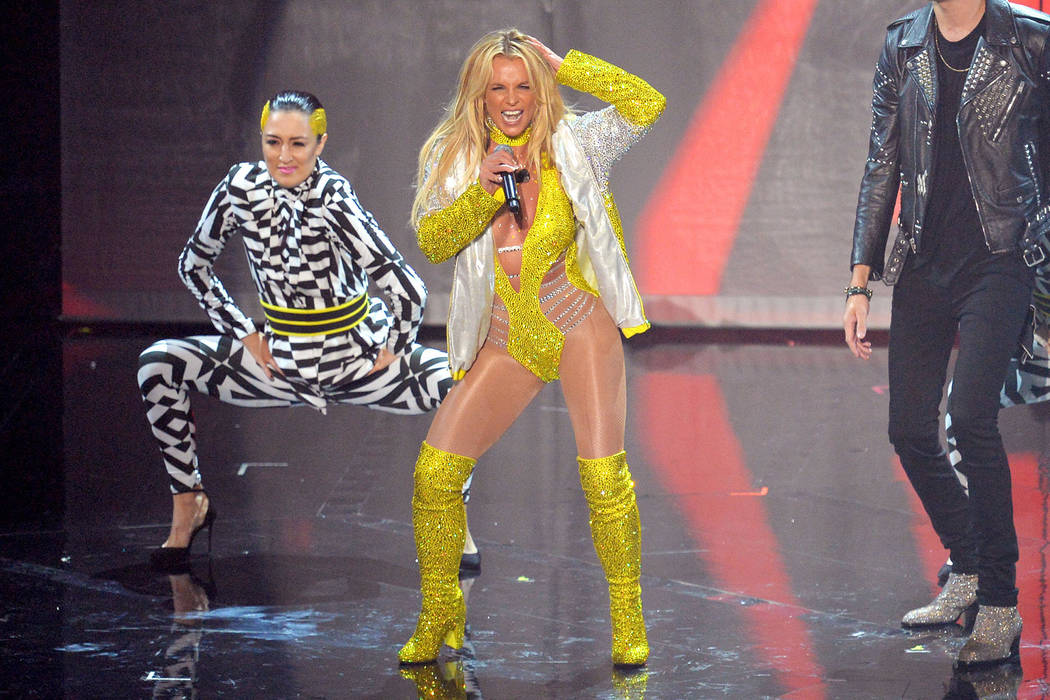 Britney Spears is not merely an entertainer. She's a one-woman corporation.
Spears' 2017 earnings have been made public during her custody battle with her ex-husband, ex-dancer and current midlevel DJ Kevin Federline.
In financial records published by Entertainment Tonight, Spears earned $56,562,912.38 in 2017.
We can credit Spears' residency at Axis theater, which ended Dec. 31, and her worldwide tour for those staggering numbers. Reportedly, Federline has reviewed Spears' earning power and sought an increase in child-support payments from the current $20,000 per month he's been allotted to $60,000.
The couple's two children are 12-year-old Sean Preston and 11-year-old Jayden James.
Federline states in court documents he earns 36,000 per year as a professional DJ. He and Spears have agreed on dual custody, but the current dispute stems from Spears' interest in taking the two boys more often and for longer periods of time. Also according to published reports, Spears is questioning where and how the $20,000 per month she's been sending to Federline is being spent.
Spears continues to pay her father, Jamie Spears, $128,000 per year as her conservator. She is expected to return to the Strip for a residency production at Park Theater in 2019.
Carrie Underwood is expecting …
Both a baby, and a tour.
The country superstar announced that she and her husband, ex-Nashville Predators star Mike Fisher, are expecting their second child. She also released the tour dates for her "Cry Pretty" tour, which opens May 1 in Greensboro, N.C. and stops at MGM Grand Garden Arena on May 11. Tickets are on sale for the general public at 10 a.m. Aug. 17.
Underwood announced the addition to her family and the new tour on her Instagram page. The new baby will join the couple's 3-year-old son, Isaiah Michael.
"You might be wondering or asking, 'Carrie, why is your tour starting in May?' Well … yay!" she said, revealing balloons spelling out "BABY" above her head. "Mike and Isaiah and I are absolutely over the moon and excited to be adding another little fish to our pond."
Underwood, of course, offered via social media to sing the national anthem for before a Golden Knights game at T-Mobile Arena during the Stanley Cup Playoffs. If the Golden Knights advance again next season, her appearance might coincide with a playoff game. A long shot, maybe, but as we have learned with the Golden Knights, don't rule it out.
The Rampart, we watch …
Connecting with the national anthem there. Rampart Casino at the Resort at Summerlin is offering high-caliber, free entertainment at its open bars and also Addison's Lounge.
Addison's is especially interesting. Bonkerz Comedy is producing no-admission-charge, stand-up shows at 6 p.m. Thursdays. Column fave Kathleen Dunbar is up next this week, followed by Steve McInelly on Aug. 16, Rick D'Elia on Aug. 23 and Chris Cope on Aug. 30 to round out the month. Jimmie "J.J." Walker of "Good Times" fame has also appeared a couple of times during the series' two-year run.
"We have a warm up act, and it's free, general-admission seating where you pay for drinks at the bar," says Dan Long, Rampart's director of marketing who books entertainment. "The Bonkerz team sends us some very good acts. We have good entertainers at Addison's and our bars. As Summerlin's first casino, we're proud of that."
The property opened as the Resort at Summerlin in 1999 and is edging to its 20th anniversary. The only ticketed shows are those at Cascade Lounge, where Breakdown — A tribute to Tom Petty and the Heartbreakers perform at 3 p.m. (doors 2 p.m.) Aug. 26. Tickets are $18; a pittance, really.
Unlocking this title
Clark County Commissioner Marilyn Kirkpatrick presented Matt Goss with what she called, "The key to the Clark County Strip" during Goss's 100th show on Tuesday night.
Clark County Strip? Is this a frontage road?
No, it was just a loose reference to the Las Vegas Strip — and the official name of that honor is the Key to the Las Vegas Strip.
This is worth noting because Clark County officials are especially proprietary about which keys are awarded in the county boundaries. The Strip is not in Las Vegas, they remind, it's in Clark County. For a Key to the City of Las Vegas, you need to be awarded inside the city limits. Yes, it's a thing.
Goss was joined onstage by Mirage General Manager Franz Kallao. Also in the mix were Al B. Sure, Chris Phillips of Zowie Bowie and Pia Zadora. That would be some kind of act, in fact.
Cool Hang Alert
Rock 'n' Rohl is happening at Myron's Cabaret Jazz at 7 p.m. Saturday.
Accomplished vocalist Michelle Rohl is fronting "Kozmic Blues, The Music of Janis Joplin," a show produced by her longtime friend and collaborator Lon Bronson. Rohl knows her way around the stage as a cast member of "Playboy's Girls of Rock 'n' Roll" at the Maxim from 1985-1990. Bronson still says "Playboy's Girls" was one of the best shows in the city.
Rohl has also performed as Joplin in another acclaimed Vegas production, "Legends in Concert" at Flamingo Las Vegas.
Contact John Katsilometes at jkatsilometes@reviewjournal.com. Follow @johnnykats on Twitter, @JohnnyKats1 on Instagram.