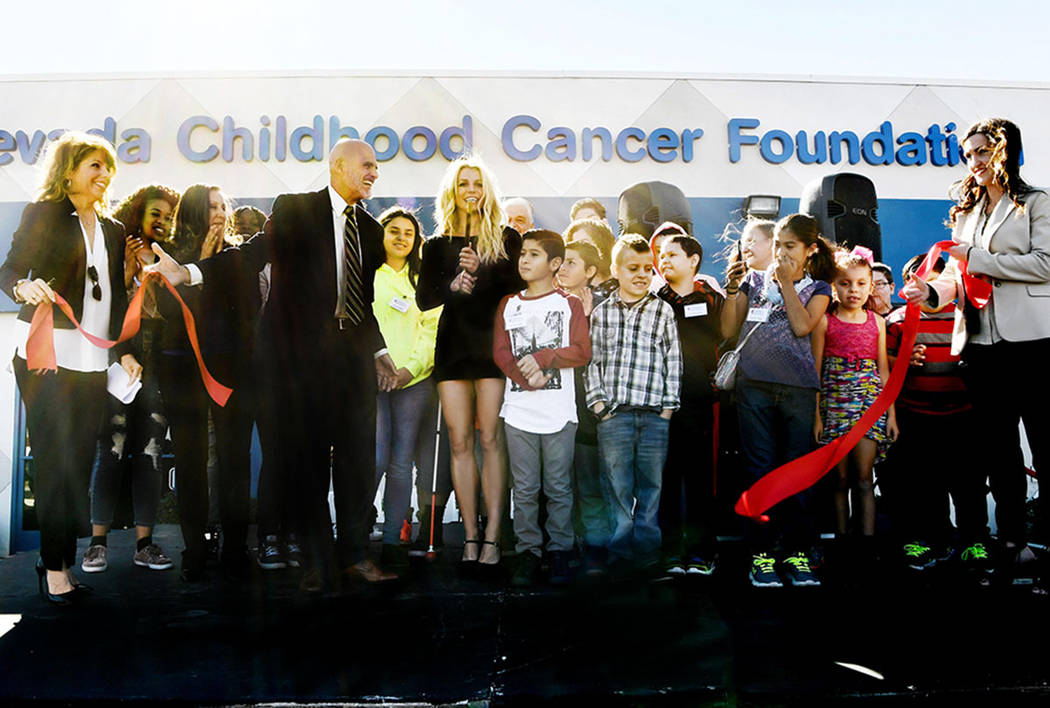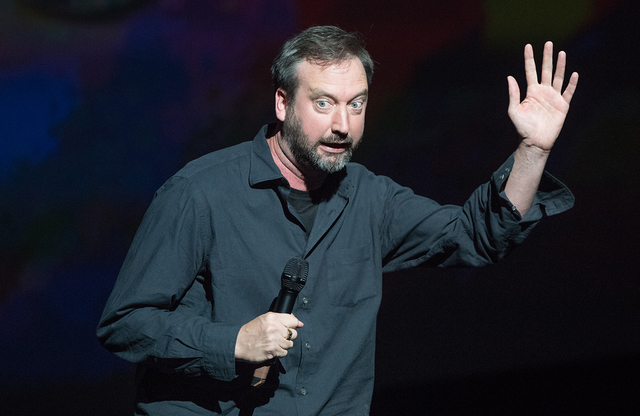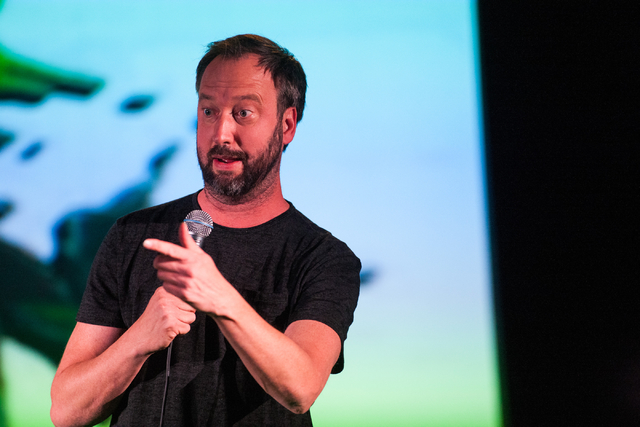 Axis theater at Planet Hollywood has been Britney Spears' fanciest Las Vegas venue, but the new Nevada Childhood Cancer Foundation facility is her most important.
The result of a $1 million campaign spearheaded by the "Piece of Me" superstar, the 16,000-square-foot building opened formally Saturday morning. Fittingly named the Britney Spears Campus, the fortress at 3711 E. Sunset Road houses 45 programs and services for children suffering from cancer and other serious illnesses, as well as for adults who have been diagnosed who are treated through The Caring Place, also an NCCF program.
"I'm just really excited to be standing here at our new NCCF campus," Spears said during a wind-swept ceremony at the building's entrance. "We started fundraising in 2014 with the goal of $1 million to go to this amazing facility to support kids and their families everywhere. I just want to thank everyone for their generosity."
Spears' chief fundraising vehicle was a charity ride at XCYCLE indoor cycling boutique in October 2016. The event cleared $533,000. She also donated $1 from every ticket to her "Piece of Me" show at Axis, and other major donations were made by Planet Hollywood, Southwest Specialty Contractors, Zappos, resort and restaurant magnate Robert Earl, Live Nation, Fusch Commercial Interiors and Design, Caesars Entertainment, Elizabeth Arden, and Ann White of Ultimate Fighting Championship.
NCCF President and Chief Executive Officer Jeff Gordon said the fundraising effort was a study in the power of celebrity.
"We would not be here if not for Britney Spears," Gordon said after Saturday's cutting of the ribbon. "We wanted to have this building for many years, but we didn't want to is take away dollars from the programs and services that help families every day. So, we thought, we just can't do it. But when Britney came to us a few years ago, and said she wanted to do this and give us a home that would last forever, it was a dream come true."
The new center opens just as Spears is due to end her run at Axis, closing her current production in December. She has no dates for that venue, or any other Strip theater, in 2018. I'm expecting her to tour next year and back in 2019, but her Britney Spears Campus is designed for an open-ended run.
Midnight madness
Tom Green has a couple of baseline requirements when scouting a comedy club. They are related to room temperature and beer distribution.
"I actually ask about the air conditioning, which is an obscure thing to ask about, but the hum of it can be a distraction," the comedian said Wednesday during my radio show on KUNV 91.5-FM. "One pet peeve I have, too, is the metal buckets they put beer bottles in at the bar. If they do that, they are really not thinking about the show."
Green has opened his comedy show at The Back Room at Bally's, performing Mondays through Wednesdays at 10 p.m., and Sundays at 8 p.m. and midnight.
The show to see, for me, is that late show on Sunday.
"When I'm on the road I often do two shows, but usually it's a 7:30 and a 10 o'clock show," Green said. "But I think a midnight show is going to be pretty cool, to have some people who are performers in town have a chance to see me perform. I do actually think it is possible for me to get weirder onstage than I usually am onstage." Remember that: Tom Green, weirder at midnight.
Pia's Place
Saying, "This was a cause that is near and dear to me," Pia Zadora was honored with the Ambassador Award at the 8th Annual Fashion for Autism gala Friday at Aria. "It was just a moment I'd been waiting for."
Presented by Neiman Marcus and featuring a fashion show of thin models parading along a runway in chic attire, the event drew a crowd of 680 and raised more than $600,000 for the Grant a Gift Autism foundation.
Zadora's 20-year-old son, Jordan, is on the autism spectrum, and she has been an active supporter of the related efforts, including the UNLV F.O.C.U.S. Autism charity, for years.
After she sang "If I Could" and "For Once in My Life" with Las Vegas guitar great Joe Lano, Zadora summoned Jordan to the stage. He joked, "I should be the one receiving this award."
Jordan is a funny guy. One of the under-appreciated, and now latent, impressions in town is his portrayal of President Trump. Jordan has performed the routine late in his mom's "Pia's Place" Friday and Saturday shows with Sonny Charles, but it has since been tabled — at least temporarily — as Piero's owner Freddie Glusman prefers no political commentary in the show.
"So, I just say, 'If you want health care, have a drink,' " Zadora says. "If you are looking for Russian influence, make it a Stoli.' That's as deep as we get."
Note: This version of the column corrects the presenting company for the Fashion for Autism event, which was Neiman Marcus.
John Katsilometes' column runs daily in the A section. Contact him at jkatsilometes@reviewjournal.com. Follow @johnnykats on Twitter, @JohnnyKats1 on Instagram.
3711 E. Sunset Road, Las Vegas