Bryce Harper's gift to Vegas Golden Knights: Inscribed bats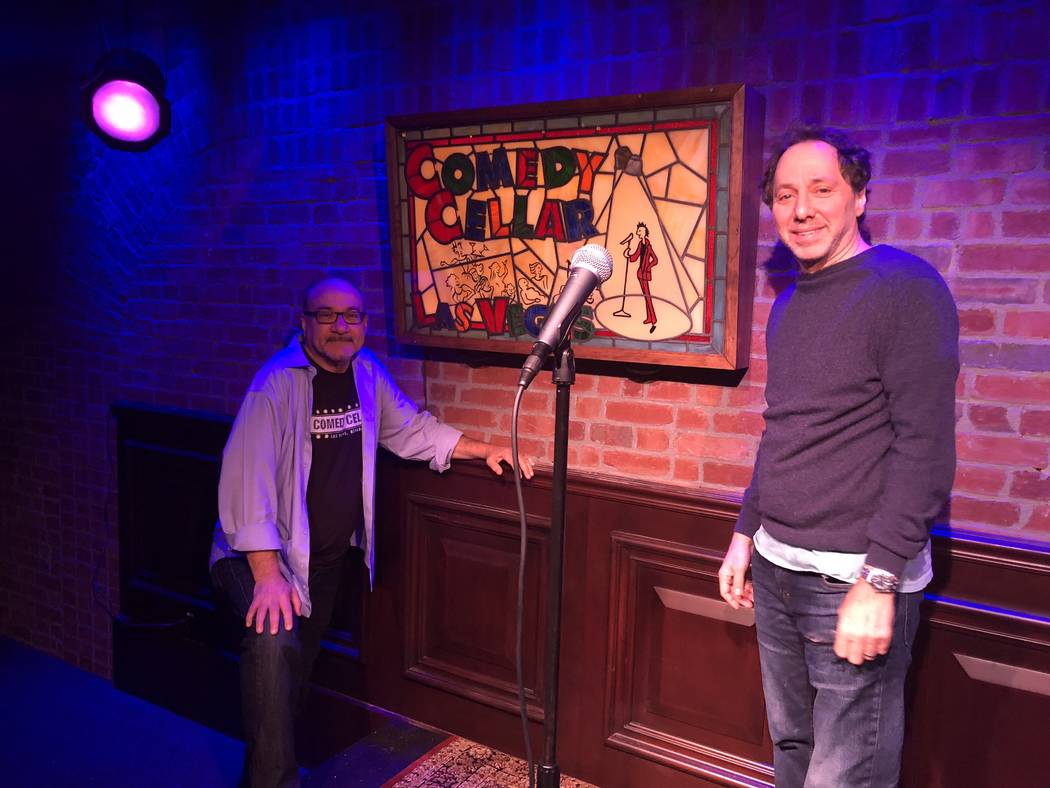 Well, you can't keep Bryce Harper's zeal for his hometown NHL team in check.
The Washington Nationals star outfielder and avid Vegas Golden Knights backer posted a photo of a few customized Victus-brand baseball bats on his @Bharper3407 Instagram story feed on Wednesday morning.
Dig it: @Bharper3407 parks it with these gifts for @GoldenKnights players … #VegasBorn @StanleyCup #StanleyCup pic.twitter.com/f1l7QEoKwC

— John Katsilometes (@johnnykats) May 2, 2018
Shown in the photo are a half-dozen bats with the names of VGK players James Neal, William Karlsson, Marc-Andre Fleury and Deryk Engelland, with Harper's own signature shown on the bat in the middle.
The post was tagged #VegasBorn, with Harper's message, "A little gift for the boys." The team later Tweeted three photos of the bats with the message, "Thanks for the gifts @Bharper3407!"
Vegas Golden Knights' media relations reps promise to share the full story of this unexpected equipment. Meantime, the team will make do with their other sticks.
Thanks for the gifts @Bharper3407!!

⚾️🏒#VegasBorn pic.twitter.com/MUwWviIp2p

— Vegas Golden Knights (@GoldenKnights) May 3, 2018
Griffin on the Strip
Impress your friends by knowing which famous comedian has headlined an eight-year run at a prominent Las Vegas resort.
But Eddie Griffin ended that run in March, as the Rio shuffled its venues and brought Comedy Cellar comedy club from New York to the former Kings Room venue — where Griffin routinely packed the place.
He's back, beginning a yearlong residency at The Sayers Club at SLS Las Vegas on May 21. Griffin's career was launched in comedy clubs, includning the Comedy Store at the Dunes (in Las Vegas) and on the Sunset Strip in L.A.
"I love the room, and we're going with a club feel, not a lot of bells and whistles, where everyone will pay attention to the comedy."
Griffin says he is confident he can bring his following from the Rio to SLS, which has struggled across the property to turn a profit since opening in August 2014.
"We were in a hotel that was off the Strip, with the highest ticket prices for a comedy show in town, and we did fine," he said. "I think SLS is easier to get to, too. I think my fans will follow me."
A Las Vegas resident, Griffin says he never feels a dearth of subjects for his ever-evolving act. "I thank CNN, MSNBC, Fox News and especially the White House and Congress for that," he said. "Oh, and this week, Kanye West."
Griffin then went on a mini-tangent, "How about Kanye? I think what happened is anyone who winds up with a Kardashian goes in-SANE! There's something about those witches that makes you crazy."
Griffin met West at a BET Awards show early in West's career. "He was just coming up, and I mispronounced his name, 'Ken-yay!' The kids were all going, 'No, Kanye!' And I said, 'Whatever, how about I give this award to Run-DMC? Can we go in that direction?"
Griffin's shows will begin at 8 p.m. Mondays through Wednesdays. It's a new scene, but don't count him out.
And on that topic …
Comedy Cellar, Griffin's former haunt, is back on its regular schedule on May 9 with Gad Elmaleh headlining. The club went dark, unexpectedly, two weeks ago while co-owners Bill Grundfest and Noam Dworman worked out some financial issues with the hotel. Comedy Cellar is a great hang, bringing solid comics and a strong reputation with its 35-year run in New York.
Gaz hits the streets
The Clark County Commission is changing the name Las Vegas Boulevard to Gazillionaire Boulevard on Monday, joining the celebration of "Absinthe's" seventh anniversary at Caesars Palace. (Look for the sign on the corner of Pibbits and Vector, hah.)
The show's actual anniversary date was April 1, but the grand affair was pushed to Monday night at Caesars. Dubbed "The Greatest Dinner Theater on Earth," the event features a meal prepared by such Caesars restaurants as Restaurant Guy Savoy, Bobby Flay's Mesa Grill, Searsucker, Rao's and Beijing Noodle No. 9, and more (tickets are available for $300 a pop, with proceeds donated to Three Square food bank of Las Vegas).
A full-scale show featuring all the acts in "Absinthe" along with performances from "Opium" at the Cosmopolitan of Las Vegas are planned.
An unqualified success, "Absinthe" is boosting its schedule to two shows per night, seven nights per week, on May 14. The show is a consistent sellout, moving 6,000 tickets per week, and Gaz is flush with cash. As he says, "It's beyond me how 'Absinthe,' is still up and running, but I won't argue as long as the cash keeps rolling in." All he needs is it to keep the hair lacquered, the shoes shined and the box office staffed.
Human Nature's shift
The tireless Australian quartet of Andrew and Mike Tierney, Phil Burton and Toby Allen is moving its showtime to 7:30 p.m. beginning June 12. The new slot at Sands Showroom at The Venetian will give ticketholders an extra half-hour to enjoy dinner or cocktails or the craps tables before the 'Jukebox' groove-fest.
John Katsilometes' column runs daily in the A section. Contact him at jkatsilometes@reviewjournal.com. Follow @johnnykats on Twitter, @JohnnyKats1 on Instagram.