Caesars Palace grooves into 2017 with Backstreet Boys
December 31, 2016 - 7:40 pm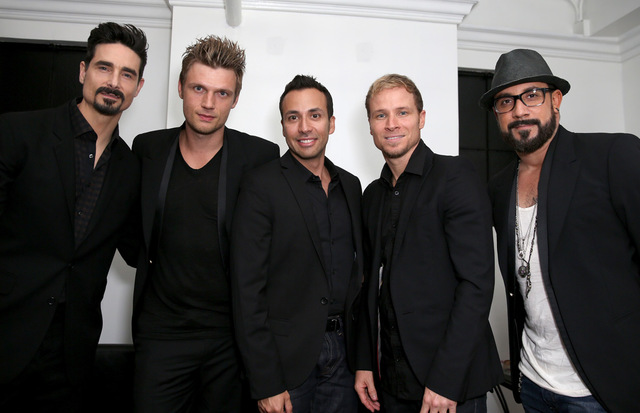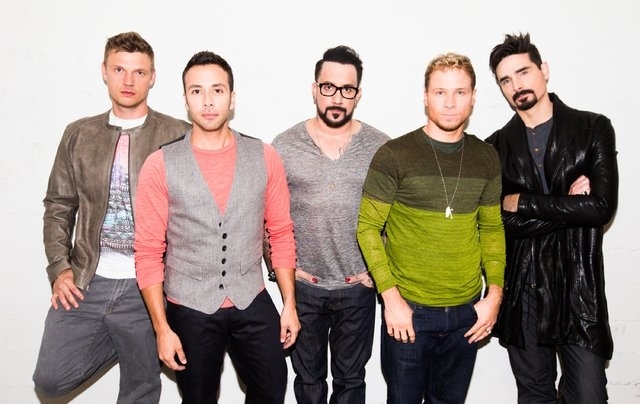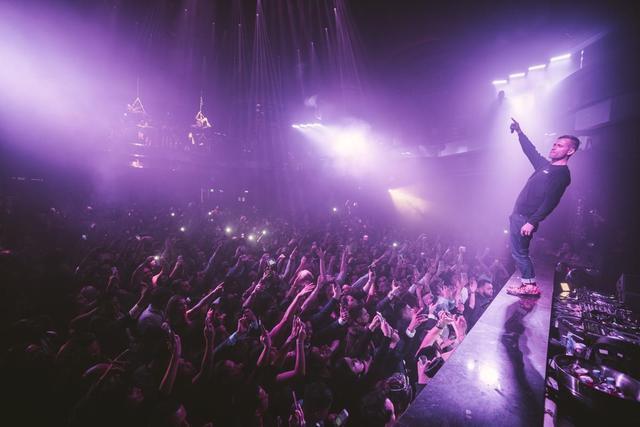 The final Kats! Bureau is an undisclosed location at Caesars Palace, appropriately enough, as this was a very Caesars year with the hotel celebrating its 50th anniversary in '16.
Last August, Caesars marked its birthday with a fancy gala for 3,000 VIP attendees, starring Icon Award winners Wayne Newton, Donny & Marie Osmond and Matt Goss. The quartet ramped up the festivities with a robust take of "Viva Las Vegas." Jennifer Lopez turned up to thank Caesars Entertainment for welcoming her to Axis theater at Planet Hollywood, and Bill Medley and his daughter, McKenna, sang "Time of My Life" that night.
The night's closer wasn't so bad, either: Tony Bennett, who brought down the house with "I Left My Heart in San Francisco."
The New Year's Eve VIP show at Caesars was also an up-top experience, featuring one of the company's nightclub mainstays and another resident headliner striding toward Axis theater. Calvin Harris was booked at the hotel's private ballroom party, leading up to a performance by 1990s boy band Backstreet Boys — a way to trumpet their March 1 opening at Axis.
Harris is a reliable draw at Omnia at Caesars, and has been roped into such special events before. He was recognized at the 50th-anniversary party, too, and in a memorable exchange was greeted by host Howie Mandel with, "I like your suit — who's your tailor?" That was a dual-reference to Harris' ex-girlfriend Taylor Swift. Harris smirked back with, "Oh, you had that ready, did ya?"
The Backstreet Boys' first burst at Axis is 17 shows in March and April. They are back for a three-pack of performances June 14-16. The quintet of Nick Carter, Howie Dorough, Brian Littrell, AJ McLean and Kevin Richardson remain enormously popular with their international fan club, which drew $1 million in advance ticket sales in the first 48 hours of the show's presale period.
Their early success reminds of one of the more frequent questions I faced in 2016: "What is working in Las Vegas?" The early answer for 2017: "The Backstreet Boys at Axis theater."
NO ROLE FOR WYNN
To follow up coverage that bubbled up as 2016 drew to a close, Steve Wynn was said to be assisting President-elect Trump's inauguration-planning team secure A-list celebrities to perform at the Jan. 20 gala.
Citing an unnamed source familiar with the planning, The Wrap reported: "… longtime Trump friend and Vegas hotelier Steve Wynn had promised to deliver Celine Dion, but could not do so. Wynn also failed to book (Garth) Brooks, whom he signed in 2009 for reported multimillion-dollar four-year residency at one of his Las Vegas properties."
Addressing that report, Wynn spokesman Michael Weaver responded: "Mr. Wynn was not asked to book specific performers for the inauguration, nor did he ever a make a commitment to find specific performers." Instead, Wynn is programming his annual VIP gala, the Chairman's Ball (named for Frank Sinatra), at Wynn Las Vegas.
KASKADE CASCADES
The Arrival of the Year — for last year — might have been Friday night, when superstar DJ Kaskade was delivered to the Caesars Palace Strip-side limousine parking lot via a Maverick Helicopter. The event was to mark his residency with Hakkasan Group, which owns Omnia at Caesars and the Hakkasan mega-club at MGM Grand.
The new headliner was greeted by Hakkasan Group President Nick McCabe, Hakkasan Group Vice President of Entertainment James Algate, and Caesars Entertainment execs Ruben Sigala and Sean McBurney.
Proving that star DJs can still draw the crowds, Kaskade filled the club for a set that started after midnight. On such nights, 6,000 club-goers have been known to file into the club.
LEWIS RESOLVES
I spent a lot of time with Jerry Lewis in 2016, and wrote about his 90th birthday in March, the Las Vegas premiere of his indie movie "Max Rose" in September, and his appearances at South Point Showroom in October.
So I called Lewis early Saturday evening to ask if he had any New Year's resolutions. His response: "Yes! I am never, ever watching another Charlie Chaplin movie! He stole nine of my bits! … I am kidding!"
And for 2016, my nutty friend gets the final word.
John Katsilometes' column runs daily in the A section, and Fridays in Neon. He also hosts "Kats! On The Radio" Wednesdays at 8 p.m. on KUNV 91.5-FM and appears Wednesdays at 11 a.m. with Dayna Roselli on KTNV Channel 13. Contact him at jkatsilometes@reviewjournal.com. Follow @johnnykats on Twitter, @JohnnyKats1 on Instagram.