Carrot Top's Tahoe adventure: 'The craziest tour ever'
Updated January 20, 2023 - 2:35 pm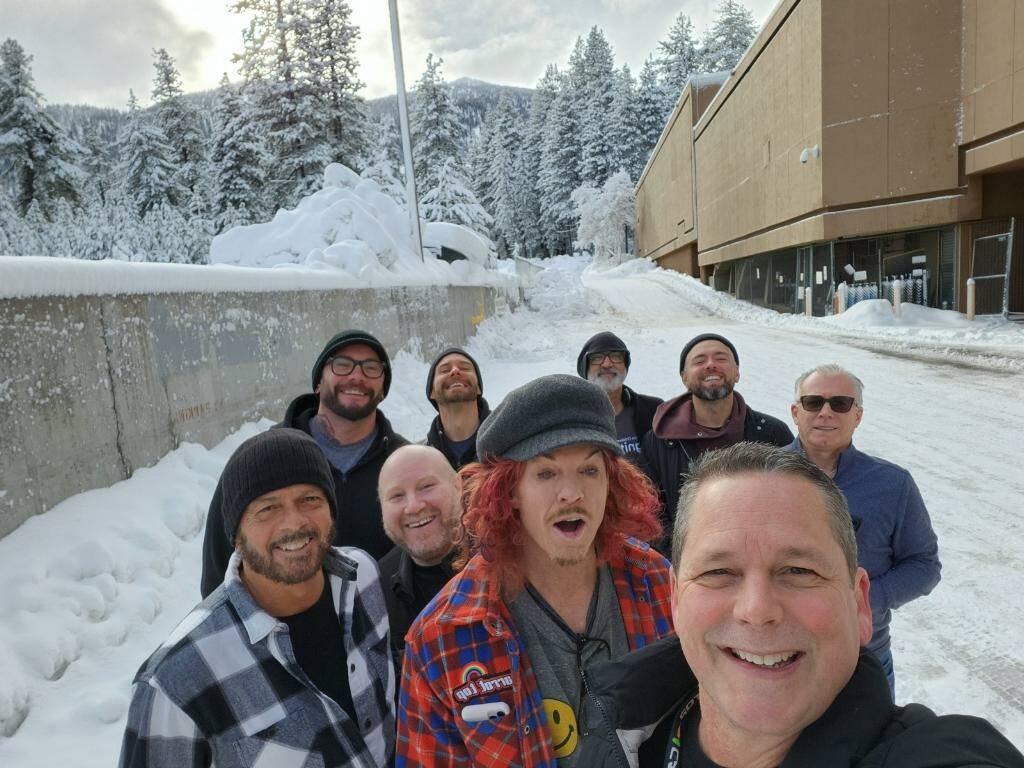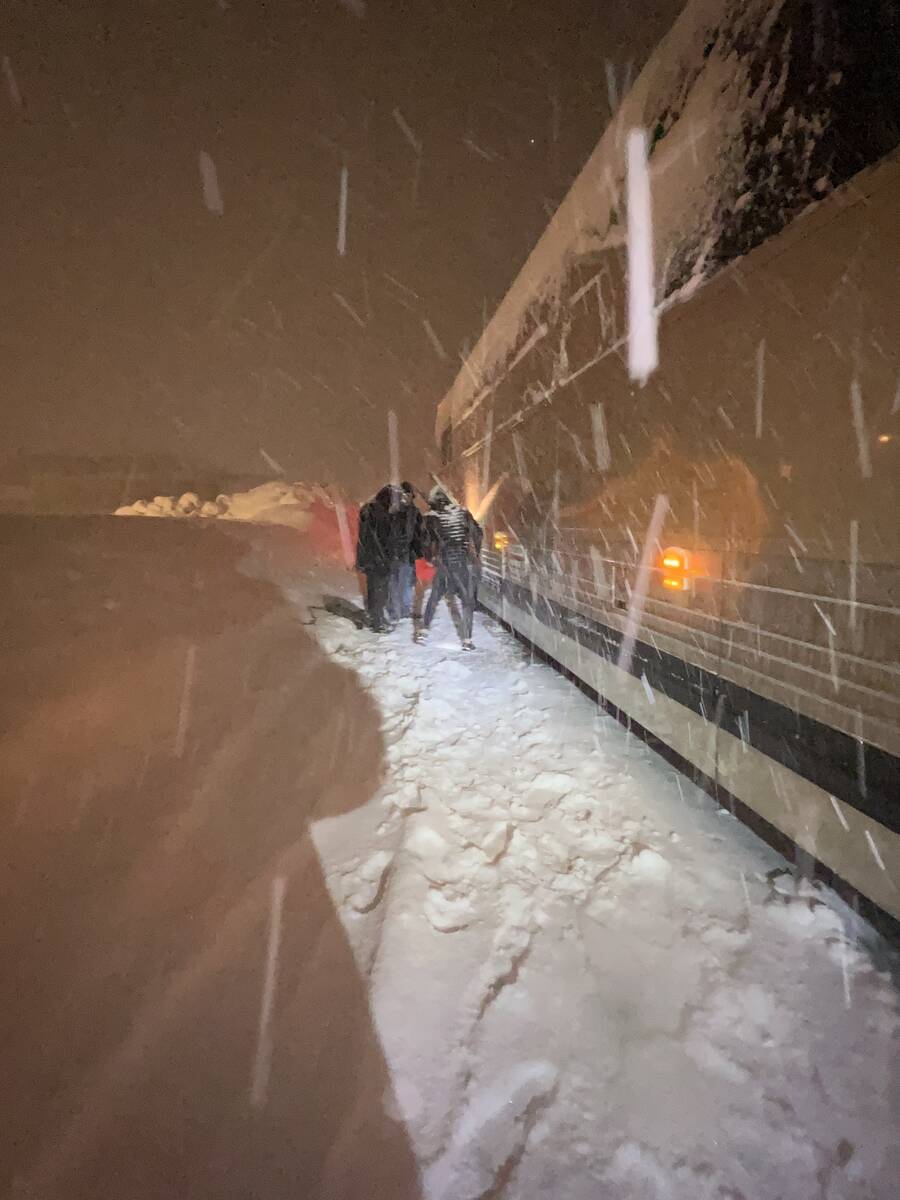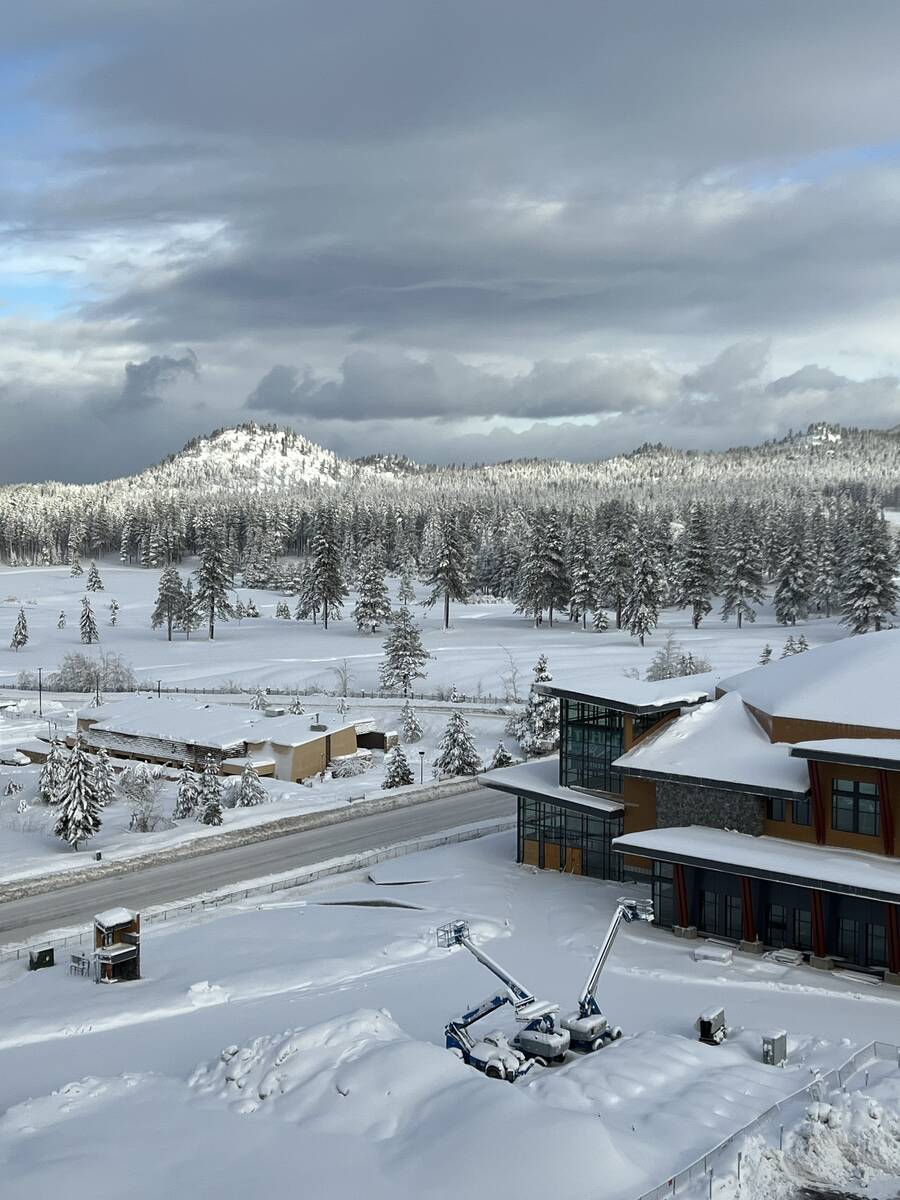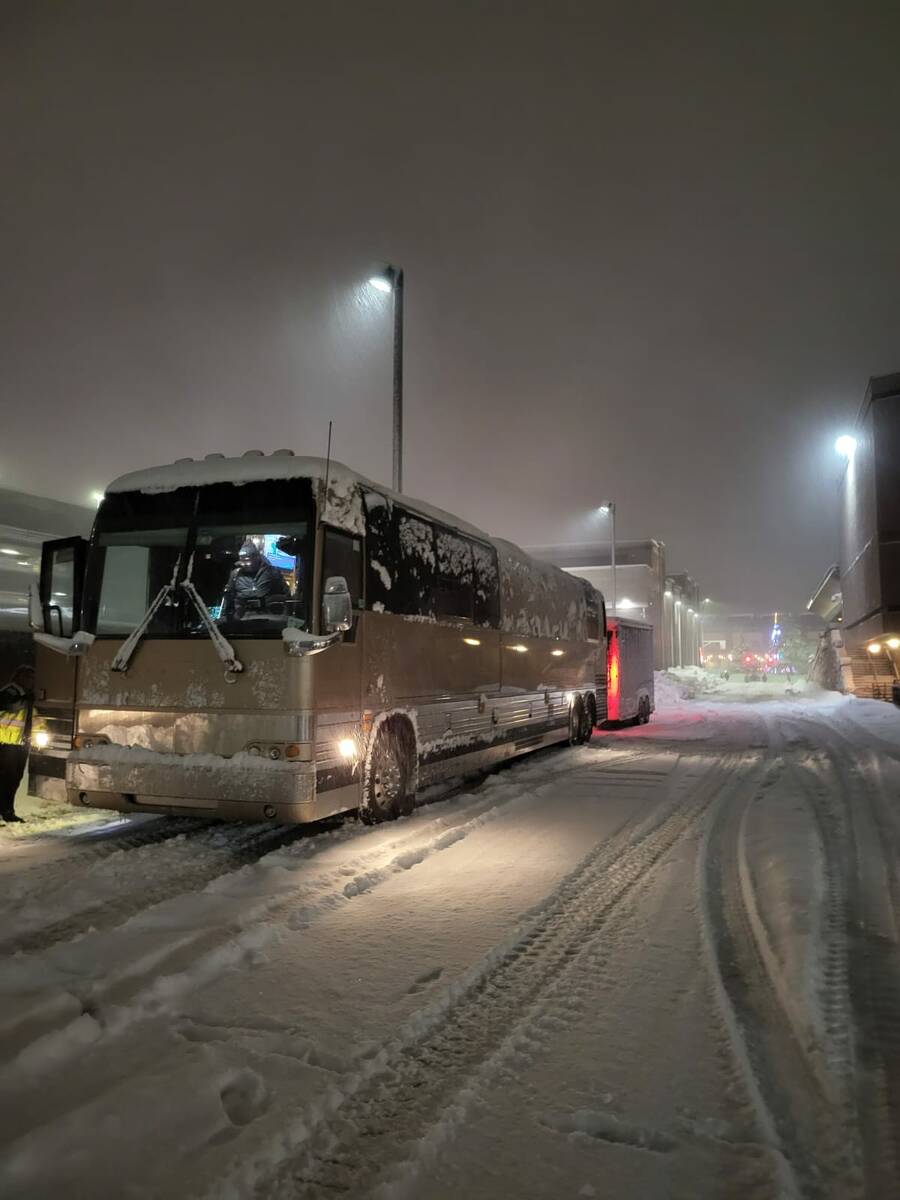 This edition of Kats Comedy Hut kicks off with Carrot Top's frozen reception on his recent road swing through Lake Tahoe. It was so cold, they renamed the theater the Snow Place Like Home.
Is this mic on?
More from the comedy corner:
Topped out
Carrot Top says, "It was the craziest tour ever."
This is no small statement from the red-headed comic, now a veritable graybeard on the Vegas entertainment scene. Thirty years ago, Carrot Top lost all of his props — his whole act — when the Birmingham Comedy Club burned to the ground.
But for sheer fear, this weekend topped that near-career meltdown. Carrot Top and his production crew, known occasionally as the Beta Carrot-Team, ran into some wicked weather heading to a show at Bally's Lake Tahoe on Saturday.
The team's spent nearly 20 hours on this snowy trek. The headliner, legal name of Scott Thompson, was forced to postpone that night's show at Bally's and also Sunday's appearance in Modesto.
"I have never had to cancel two shows, back-to-back," the 57-year-old Thompson said after returning Sunday night. "I'm honestly amazed we are all safe now. This was the scariest thing in my 38 years on road."
Or off the road. At least, almost. The Carrot Top Express touring bus (a Prevost passenger coach) and trailer nearly jack-knifed off U.S. Highway 50, the route leading from Sacramento into Tahoe. At one point, the trailer lost traction and nearly went hurtling into a ravine.
If it had dumped, this would have been the second time since the Birmingham debacle that Carrot Top would have lost his entire act.
And anyone who has been on that Highway 50 stretch knows it is a blinding mess during snowstorms. You are lucky if you don't need to chain up, which Topper's team did — but only when they reached Bally's. The parking lot was packed with snow. The bus required chains just to drive around the property. This was the first time any chain prop has been used outside Carrot Top's stage show.
The snow pack had an impact. Though the rest of the tour was a smash, Carrot Top won't again risk a crash.
"I'm over this," the comic posted on Instagram. "Road shows in the winter … never again. I'm sorry to everyone, including my crew, that came out. We'll see you again … Not in a hashtag mood." And later that night, the comic simply said, "It was nuts."
Morril to Aces
Sam Morril is an ace stand-up and who crosses over to the sports arena with his new "Games With Names" podcast with former Patriots receiver Julian Adelman. The co-hosts relive classic games with such guests as Eli Manning, Tedy Bruschi, Ricky Williams, Peyton Manning, Paul Pierce, Dirk Nowitzki and Michael Irvin.
Morril is headlining Aces of Comedy at the Mirage Theater on Jan. 27-28. He has also just appeared on the Netflix series "That's My Time with David Letterman."
The legendary late-night host (who started his comedy career as a stand-up) invites rising comics to perform a set and sit for an interview. Morril told Letterman of his "rooftop shows" during the pandemic shutdown. No clubs were open, so Morril took to rooftops around New York City to perform his act.
"I put on Instagram Stories, 'If you've got a roof, a mic, an amp and friends, I will come to your roof and do a show.'" We understand the discussions for Morril's shows at the Mirage were a little more detailed.
Nealon for Garrett
"SNL" alum and veteran headliner Kevin Nealon is making his first Vegas appearance in a long spell/several years/quite some time when he headlines Brad Garrett's Comedy Club from Feb. 17-19. Nealon most recently headlined in Vegas at Suncoast Showroom in February 2015. He also appeared at Orleans Showroom in August 2012. It is Nealon's first headlining appearance at Garrett's club.
'FLS,' Shunock … and you
This brings a smile to the face. Mark Shunock is guest star in "Freestyle Love Supreme" on Jan. 27. Shunock was terrific as Lonny in "Rock of Ages" at that same hotel. It was the role that brought Shunock to Las Vegas, where he went on to develop The Space and Mondays Dark.
Recording artist, actor and writer Benjamin Earl Turner joins the show Jan. 26. Improv king Wayne Brady was in the lineup last Sunday, following three appearances last Thursday, Friday and Saturday from co-founder Lin-Manuel Miranda. The show closes Jan. 29.
Comedy Cabaret opening lineup set
We have updates from Westgate Cabaret at the Westgate (of course), which will open Feb. 9, 10 and 11 with Kathleen Dunbar, Marsha Warfield and Kirk McHenry the first to perform. The schedule runs 10 p.m. Thursdays, Fridays and Saturdays. The series is produced by Doug Miranda's DDM Productions, which also produces "Soul of Motown" at Westgate Cabaret and runs The Grand Majestic Theater in Pigeon Forge, Tenn.
This is Miranda's first effort at comedy, in a club that over the years has staged George Wallace in residency, and Andrew 'Dice' Clay, Gilbert Gottfried and Hal Sparks, among other headliners.
Notoriety sets the chuckles
Downtown Comedy Lounge opens at 7 p.m. Feb. 2 at Notoriety Live at Neonopolis. Venue owner Ken Henderson produces the series, which runs Thursdays, Fridays and Saturdays at Robin Leach Lounge. Comics from "America's Got Talent," "Last Comic Standing" and Comedy Central specials are planned. Go to NotorietyLive.com for information. The club is also returning the wildly popular, and generally wild, "Skankfest" comedy festival from Sept. 29-Oct. 1. The series sold out the venue in its inaugural Vegas appearance in October, when Dave Attell was among many big-name headliners.
John Katsilometes' column runs daily in the A section. His "PodKats!" podcast can be found at reviewjournal.com/podcasts. Contact him at jkatsilometes@reviewjournal.com. Follow @johnnykats on Twitter, @JohnnyKats1 on Instagram.