Celebration of life for Joey Scinta set for Dec. 22
December 1, 2017 - 6:04 pm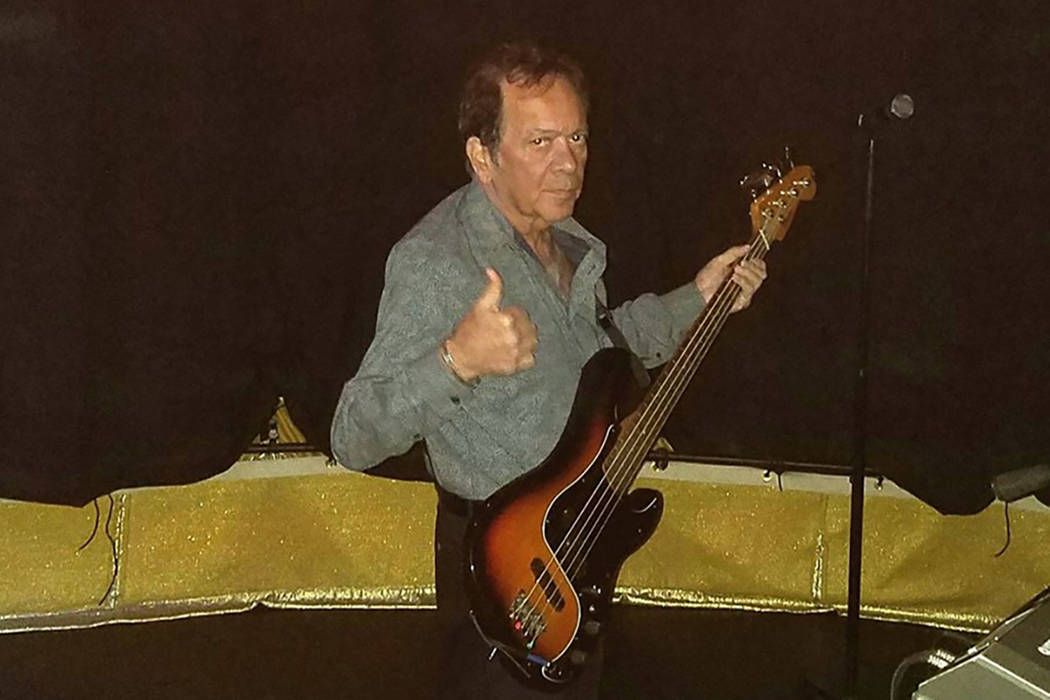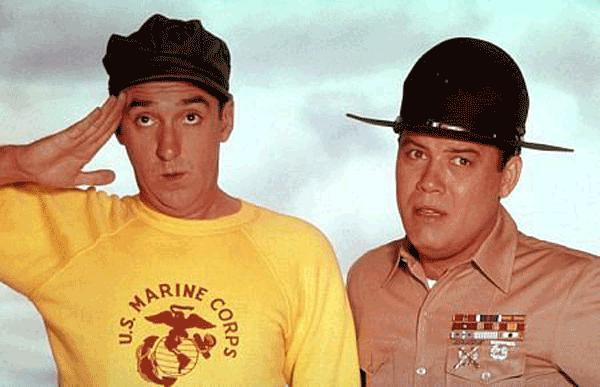 The KATS! Bureau at this writing is Tom's Urban at New York-New York. I write from here quite frequently, as the music burns with classic rock ("Working for the Weekend" by Loverboy is playing now, love it or leave it).
The menu at the bar has some quick-and-tasty offerings The lobster mac and cheese is delectable, and I just polished off a chopped salad in about six minutes as I hustle through some catch-up work prior to "The Vegas Strong Benefit Concert" just a few strides away at T-Mobile Arena.
Something to know about NY-NY, and this corner of Las Vegas Boulevard and Tropicana Avenue: You can't walk from here to Excalibur on the pedestrian bridge because that walkway is closed for repair. I learned this the hard way by parking at the Tropicana, walking to ExCal, being re-routed to the street-level sidewalk, back up the escalators to ExCal, across to Trop, then to MGM Grand, then across the Strip to NY-NY.
I tell ya, I needed a hug and a road map. Just know you can't walk from ExCal to NY-NY on the pedestrian bridge until further notice.
More from the scene:
Service for a Scinta
The public celebration of life service for Joey Scinta is set for 11 a.m. Dec. 22 at Shadow Hills Church at 7811 Vegas Drive. The comic force of "The Scintas" show, which still performs Friday and Saturdays, died Nov. 17 of complications from a series of strokes.
A private ceremony for Scinta, who was 69, was held Monday at Palm Northwest Mortuary. During that service, Frankie Scinta turned to his brother's casket and said, "I am sorry, I am not doing too well today. It's easy to get up and entertain, but it's hard to be up here and see that."
Near the end of the service, the wind hit the Palm building with such force that the doors on the main entrance and exit shut with a bang. The sound was akin to the slamming of a giant bass guitar case, which was only appropriate for Joey, who played that instrument in his family's stage show.
Mancuso remembers Nabors
Las Vegas resident and famed actress Maggie Mancuso and Jim Nabors, who died Thursday at age 86, knew each other for more than 60 years. They performed together even before they were both cast on "The Andy Griffith Show" in 1960.
Most memorably they both sang at The Horn, a groundbreaking nightclub in Santa Monica, Calif.
"We had the same manager, Dick Link, and we did shows together and premieres, things where we needed to be seen," said Mancuso, who played Charlene Darling in "The Andy Griffith Show," where Nabors became a star as hillbilly mechanic Gomer Pyle. "We didn't get paid in money, we got paid in spaghetti sauce. But it was an important club that featured singers, real singers, Broadway-type singers."
Nabors was certainly in that class.
"Jim was not only the nicest guy you'd ever meet, but he was a super-talented man," Mancuso said. "He performed a great balance between his comic character and a singer with this incredible, operatic voice. There really was nobody else like him."
As Charlene Darling, Mancuso portrayed the female singer in the bluegrass band that rolled into Mayberry once per season as the show became a hit in the early 1960s. Charlene had a crush on Andy, but the town's redneck nut job, Ernest T. Bass, had a crush on Charlene. Ernest T. usually wound up tossing a brick wrapped with a love note through the Mayberry courthouse window to get Charlene to notice him.
Aside from Ron Howard, famous as little Opie Taylor, the lone remaining cast member from "Andy Griffith" is Betty Lynn, who played Barney Fife's girlfriend Thelma Lou.
"You know, I was only in five episodes," says the 76-year-old Mancuso, who used her maiden name Maggie Peterson when she debuted on the series. "But after all these years, I still get fan mail. I get three or four letters a week, in the real mail, from Sweden, New Zealand, Germany. It just cracks me up."
Brown is in
Saying, "I am really loving this room," Vegas veteran impressionist Gordie Brown has embarked on his open-ended run at Night Owl Showroom at Hooters. His soft opening was Wednesday night.
"I'm feeling it, I really am," says Brown, who moved over in November from a short stint at Sin City Theater at Planet Hollywood. "The sound, the stage, and the support of the hotel have all been great."
Brown is operating without a band, performing a more traditional stand-up act. One new bit: Michael Buble as a baseball announcer. I hear it's a … (wait for it) home run (boom).
Felice hits the scene
Felice Garcia was born on Christmas. So, now you understand her first name, which is festively matched with Navidad for her holiday show 3 p.m. Saturday at Windmill Library Auditorium at 7060 W. Windmill Lane in Henderson. But Garcia is not opting for the obvious, as her show is billed as "A Very Non-Traditional Holiday Concert."
The set list will borrow from Garcia's time in "Million Dollar Quartet" at Harrah's and "Folies Bergere" at the Trop. She'll also throw some holiday standards, given the season. Her co-stars are Paul Johnson of "The World's Greatest Rock Show" and piano man Kenny Davidsen of Tuscany Suites. The show, including holiday and non-holiday cheer, is free.
John Katsilometes' column runs daily in the A section. Contact him at jkatsilometes@reviewjournal.com. Follow @johnnykats on Twitter, @JohnnyKats1 on Instagram.