Champagne well-wishes for Robin Leach to flow at UNLVino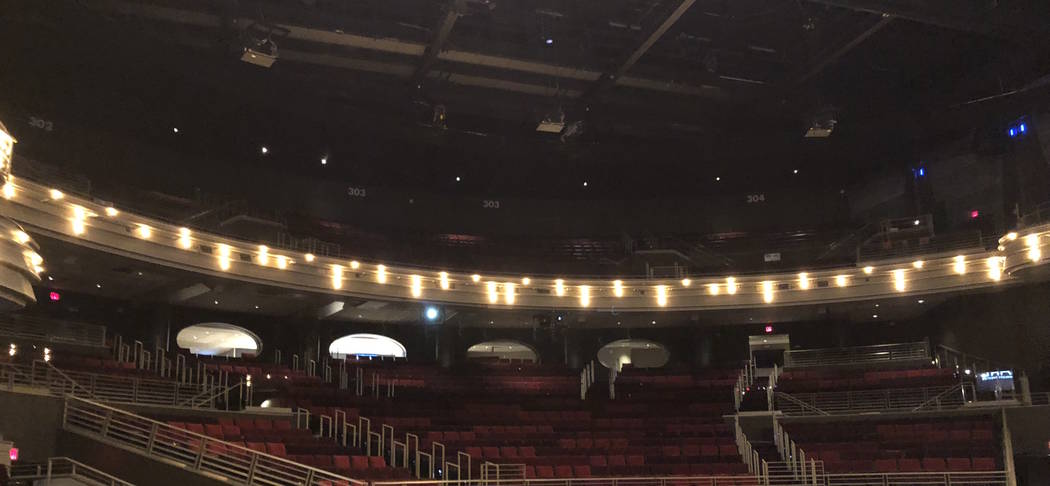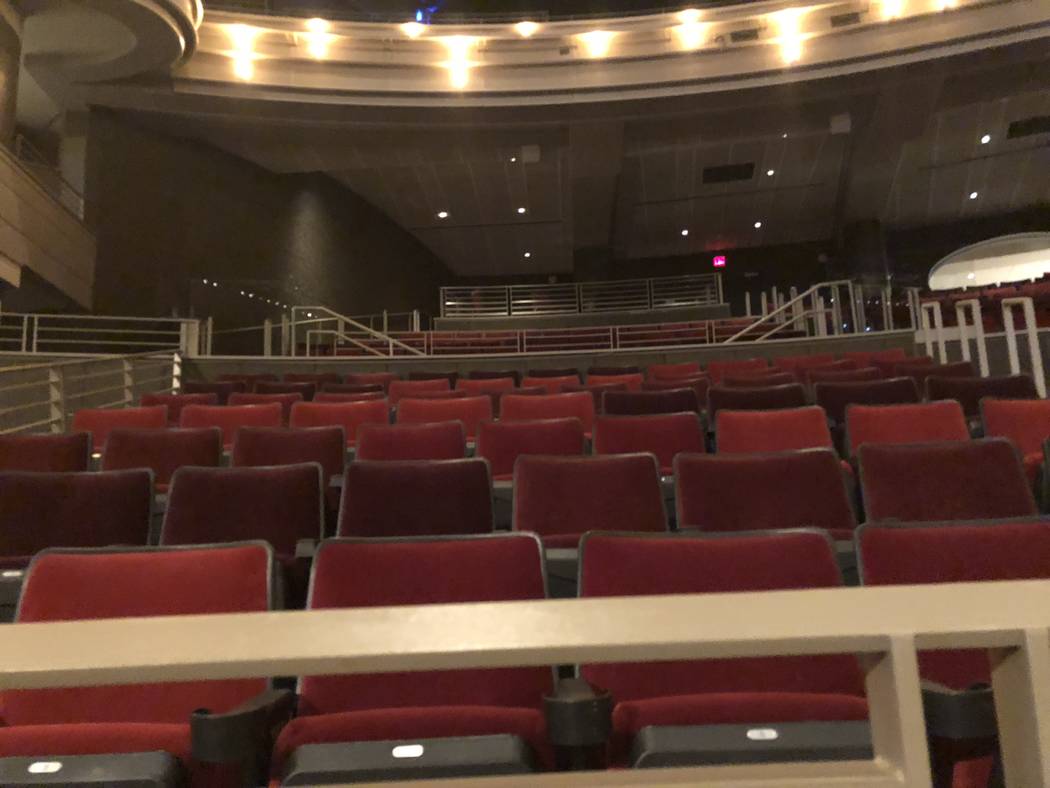 Robin Leach has built a career around "champagne wishes and caviar dreams." The champagne will be flowing in his honor at Saturday's 44th UNLVino at Lou Ruvo Center for Brain Health, Cleveland Clinic.
The Las Vegas Review-Journal columnist and avid fundraiser for the Cleveland Clinic will be honored with a Dom Perignon 21-cork salute during the UNLVino festivities. The tribute is among many highlights of the gala, which runs for a single night from 7-11 p.m. inside the Ruvo Center's Keep Memory Alive Event Center and adjacent outdoor property.
"This is a chance for students to recognize role models past, present and future," said UNLVino organizer Michael Severino, who also is the senior director of special events and marketing for sponsor Southern Glazer's Wine & Spirits of Nevada. "This is a nod to Robin. Before there was Food Network (which Leach helped launch) and Travel Channel, there was 'Lifestyles of the Rich and Famous.' Robin has unselfishly contributed his knowledge and support to this industry and to this event."
Leach has been an an annual attendee at UNLVino and a major supporter of the program that raises scholarship funds for UNLV's' William F. Harrah College of Hospitality. He is unable to attend this year, though, as he remains hospitalized in Cleveland during his recovery from a stroke he had in November.
Leach has been alternating between the Cleveland Clinic ICU and a nearby rehabilitation center.
Robin's son Steve Leach said he hopes to have his father back in Las Vegas within 30 days. Robin is undergoing speech therapy. The younger Leach said his dad is speaking some clear words and is eager to be home to see his friends.
Apart from the salute to Leach, the event will honor late French chef Paul Bocuse with the release of 1,926 red, white, and blue balloons. Bocuse was born in 1926 in Collonges-au-Mont-d'Or, France. He emerged as a trendsetter in nouvelle cuisine and has been an inspiration to generations of culinary students.
Saturday's event also will posthumously honor Donald Louis Carano with a Dom Perignon Award of Excellence, which recognizes leadership in the wine, culinary and hospitality industries. A Reno native, Carano founded Eldorado Resorts, the McDonald Carano law firm, and Ferrari-Carano Vineyards and Winery. The other Dom Perignon honoree, Ann Hoff, is president and chief operating officer of Excalibur on the Strip.
Everybody loves this guy …
Comedy Cellar operators Bill Grundfest's and Noam Dworman's promise of pop-ins at the new Rio comedy club already is fulfilled. Ray Romano ducked into the club, unbilled, at the 7 p.m. show Saturday and performed a 15-minute set. Pop-in performances from established stars are a hallmark of Comedy Cellar in New York.
I caught the opening show Thursday, and it was super strong, with Mark Cohen and pianist Rick Crom emceeing a lineup of Mo Amer, Kyle Dunnigan, Nathan Macintosh and Jessica Kirson.
Amer unwittingly procured a moment I've not seen (nor has he) in a comedy club: actual bloodshed. He nicked his left elbow on the stage's handrail while walking to the mic. As he started his act, a guy in the front row called out, "You're bleeding!" and handed the comic a cocktail napkin.
"I've been doing this for 20 years and have never had this happen! This is a night I might actually die onstage!" Amer said in a string of jokes as blood streamed down his arm. A woman named Gretchen finally handed him a bandage from her purse. The packed house applauded as Amer said, "Gretchen! You are magic!"
Emerge, and history
The first Emerge Impact + Music festival, held this weekend at eight Vegas venues (six on the Strip) reminded of a similarly idealistic music festival from a bygone era.
Emerging Artists & Technology in Music, or EAT'M, was held annually in Las Vegas, primarily on the Strip, from 1998-2002. The festival was conceived as a showcase that connected music executives with emerging contemporary acts. About 200 bands played on 15 stages at EAT'M, which featured such industry heavyweights as Atlantic Records co-founder Ahmet Ertegun.
But the EAT'M concept unraveled. Casino guests complained about all the racket emanating from open lounges. Musicians complained that they were restricted to 20-minute sets and were told to turn down the volume. EAT'M showcased Papa Roach, Slipknot and Michelle Branch (and also Keanu Reeves' Dogstar outfit).
EAT'M ended its run 16 years ago and never returned. I thought of that festival while listening to Jason Gastwirth, senior vice president for Caesars Entertainment Corp., express his company's commitment to Emerge. "The time is right for this," he said, noting today's more youthful and entertainment-focused Vegas tourists.
Emerge is of its time and would not have worked 20 years ago. EAT'M learned that the hard way.
Channing's plight
Channing Tatum's statue is suddenly a hot draw at Madame Tussauds at The Venetian. The attraction has posted a photo of the wax version of the Hollywood heartthrob on Twitter, surrounded by a quartet of adoring ladies. The succinct message: "Stop by @shopgrandcanal and say hi to the newly single #ChanningTatum!"
ICYMI, Tatum and his wife, Jenna Dewan, announced Monday that they plan to separate.
This dissolving relationship has not quelled Tatum's business interests in Las Vegas, where he remains co-producer of "Magic Mike Live" at Hard Rock Hotel. That show figures prominently in redevelopment plans by the incoming ownership group, led by Virgin Group founder Sir Richard Branson and new hotel CEO Richard "Boz" Bosworth.
The hotel's next phase will include a new nightclub near the Magic Mike Theater to go with the previously announced club opening in an expanded, and renamed, Vinyl next year.
The new Pearl
The refurbished Pearl Concert Theater at the Palms is ready for review. I'm mostly impressed by what has gone unchanged: the great sight lines and seating configuration. Pearl always has felt more intimate than its 1,500-2,500 capacity implies. Around the hall, VIP rooms were redesigned with marble, stone and leather effects. The bars offer specialty cocktails and craft beers. The venue's seats have been reupholstered in three shades of red (cherry, burgundy, crimson) in seemingly random patterns. In short, it's a general refresh for the hall that opened in 2007.
Pearl's next upgrade, a new sound system, will be installed in time for Blink-182's first performance in its 16-show "Kings of the Weekend" residency May 26.
Cool hang alert
"Alice" returns to Rocks Lounge at Red Rock Resort at 9 p.m. Monday. Anne Martinez's steampunk/rock adaptation of "Alice's Adventures in Wonderland" continues to evolve. Aerial acts, kinetic choreography and a blazing backing band push co-vocalists Martinez and Ashley Fuller through this production.
John Katsilometes' column runs daily in the A section. Contact him at jkatsilometes@reviewjournal.com. Follow @johnnykats on Twitter and @JohnnyKats1 on Instagram.