Cher's 'Dancing Queen' adds 9 shows to Las Vegas residency
Updated October 9, 2018 - 9:53 am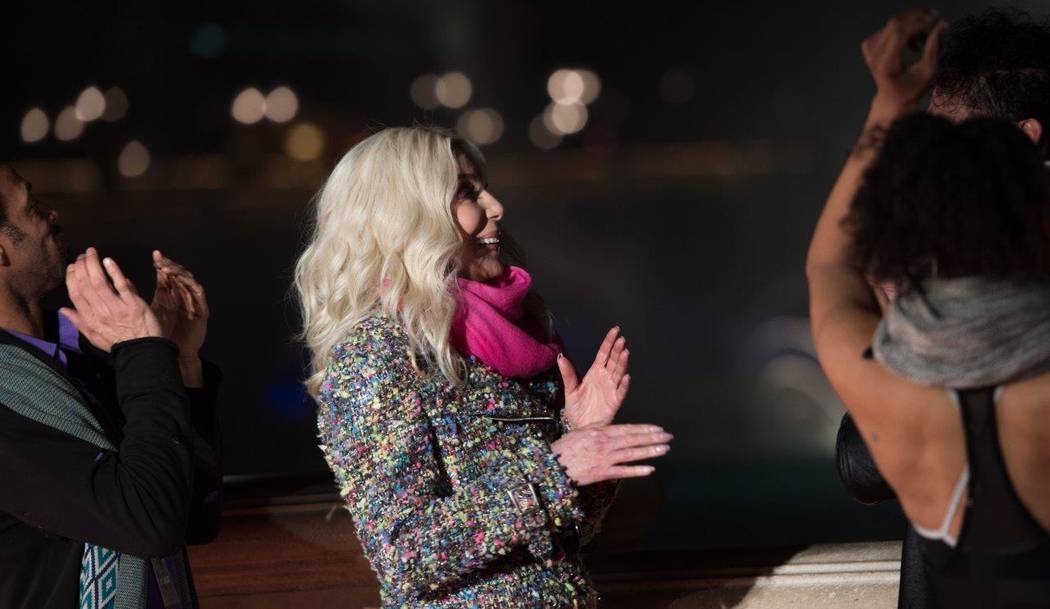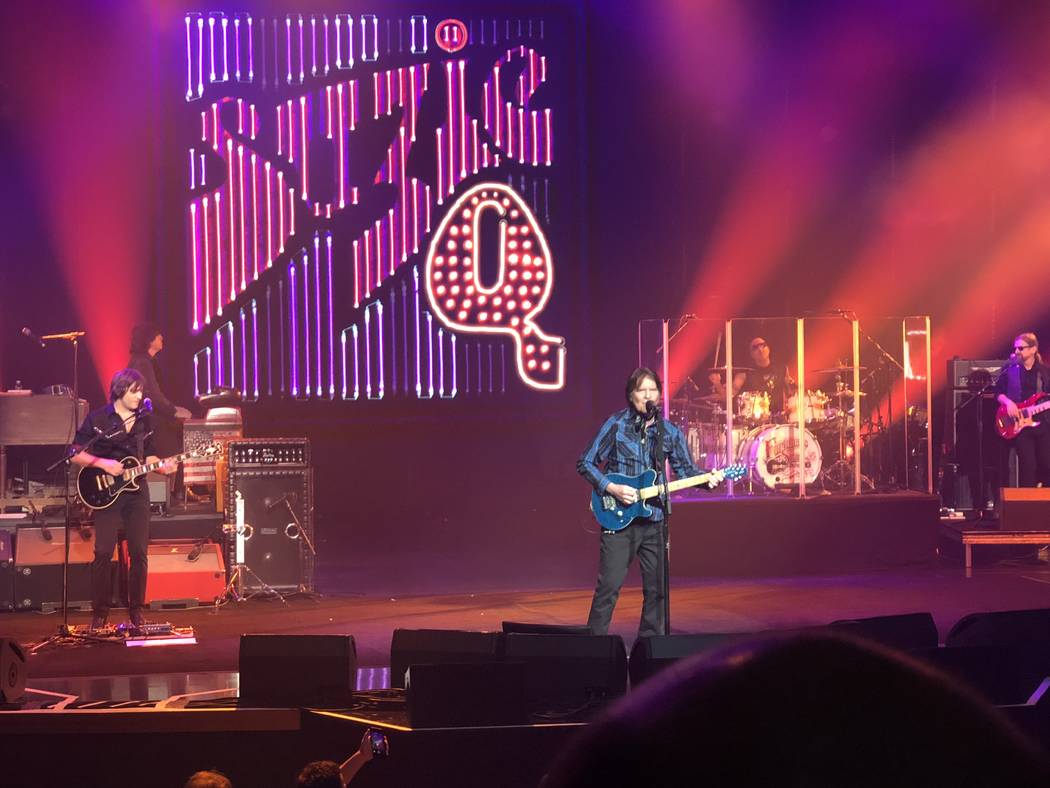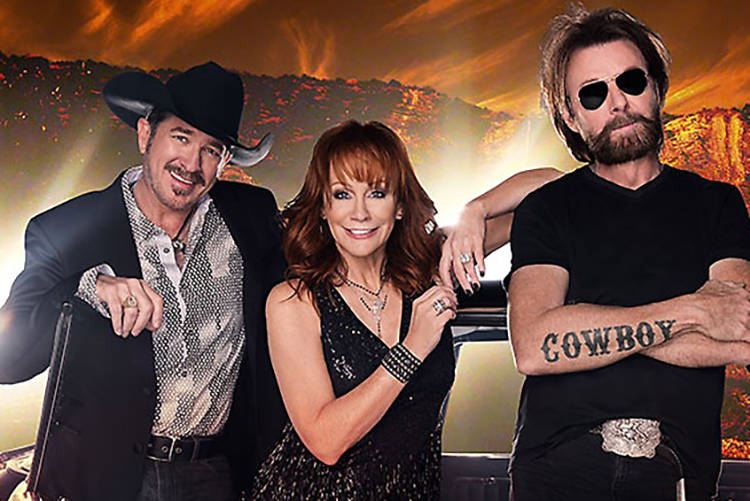 The "Dancing Queen" is ready to groove anew at The Park Theater in 2019.
Cher has tacked on nine shows from March 13-30 to her ongoing residency at the live-entertainment hotbed at Park MGM (tickets for the new dates are are onsale noon Friday).
The announcement Monday from concert promoter AEG Live follows the release of Cher's new album, "Dancing Queen," which has debuted at No. 3 on the Billboard 200 album chart.
The title borrows from Cher's role in the Abba musical, "Mamma Mia! Here We Go Again."
"Dancing Queen" is a landmark release already for the 72-year-old entertainment legend. It is Cher's highest-debuting solo album, ever. Expect her to perform several songs from that release in her new dates at The Park Theater.
Couple o' six-packs
A pair of popular Strip residencies are back, and by happy coincidence play the same six-show schedule Wednesday through Oct. 20.
Reba and Brooks & Dunn's energized country production returns to The Colosseum at Caesars Palace. John Fogerty's jammed-with-classics concert show plays Encore Theater. The specific nights are Wednesday, Friday and Saturday of this week, and Oct. 17, 19-20.
Perrico pops for two
The Lord of the Barge, David Perrico, marks his second anniversary with Pop Strings at Caesars Palace on Saturday. The formal anniversary performance runs from 10 p.m. to midnight.
The no-cover performances have proven a healthy draw for locals and also for those who are famous. Martin Short, Jim Gaffigan, Paul Shaffer (who as previously noted returns Thursday with the Shaf-Shifters), Rock and Roll Hall of Famer Hugh McDonald of Bon Jovi and Raiding the Rock Vault, Danny Seraphine of Chicago and Robbie Steinhardt of Kansas have all either appeared onstage or taken in the show.
With the ongoing support of the Caesars Entertainment crew, Perrico has succeeded in re-creating the vintage Vegas lounge scene.
"It's evolved into a high-energy, nonstop show in the tradition of Louis Prima," Perrico says in describing the act's appeal. "We're playing what people want to hear, in different arrangements, unique instrumentation with the strings. Everyone is highlighted throughout the show."
After headlining the Colosseum in July, Gaffigan hung out with the band at the adjacent Vista Cocktail Lounge until late after the show.
"I'm the biggest fan," Gaffigan said in a clip Perrico posted on social media. "I was told to come down, and it was amazing. You should be really proud."
Drake makes a fan
L.A. singer and Vegas combat-sport frequenter Greice Santo has a way of being near the action at on the Strip. She was with high roller R.J. "Robin Hood 702" Cipriani at the Canelo-GGG fight last month, when Cipriani got into a tiff with Denzel Washington over a ringside seat at T-Mobile Arena.
That night ended with the couple attending the super-swanky Canelo after-party at The Mansion.
Sunday, a night after the melee-marred UFC 229 at T-Mobile Arena, Santos had a brush with one of her music idols, Drake, again at The Mansion. The rap superstar was in town for three shows over the weekend, two at the Grand Garden Arena and another at Omnia Nightclub at Caesars Palace.
Drake is also friend and supporter of Conor McGregor, so his weekend was something of a rollercoaster ride. The rapper hung back for an extra night after his back-to-back shows at Grand Garden Arena and Omnia, and waded into The Mansion with a sizable entourage to play some roulette.
He spotted Santo, whom he'd not met, got up from the table and introduced himself. Couldn't have been nicer.
"I would suggest other artists try to get to these events in Vegas, because it's like a box of chocolates, you never know what you're going to get," Santo says. During her trip to Canelo-GGG, Santo met director Eugenio Azcarraga of the Mexican mass-media company Televisa (which owns Univision), and she now has a deal to premiere her new video for her single "Você Você."
That video is being produced by Santo and directed by photographer/videographer Alan Silfen, who has worked on the Grammy Awards telecast and as Lionel Richie's personal photographer. He most recently shot the video or Will Smith while skydiving on his 50th birthday. All of those connections made possible by hanging out in VegasVille.
Cool Hang Alert
The New Waves are back at The Golden Tiki (where dreams come true) at 8 p.m. Friday. The L.A. surf band covers myriad 1980s faves, including Devo, A Flock of Seagulls and The Cure. Golden Tiki lights up the live music every night; I caught The Hypnotiques' stylish presentation for about 18 minutes Sunday night, and also recommend Shanda and the Howlers (9 p.m. Tuesday) and Dino and the Sharps (who play every Thursday). There is never a cover; spend your duckets on fizzy water or find the tip jar.
John Katsilometes' column runs daily in the A section. Contact him at jkatsilometes@reviewjournal.com. Follow @johnnykats on Twitter, @JohnnyKats1 on Instagram.