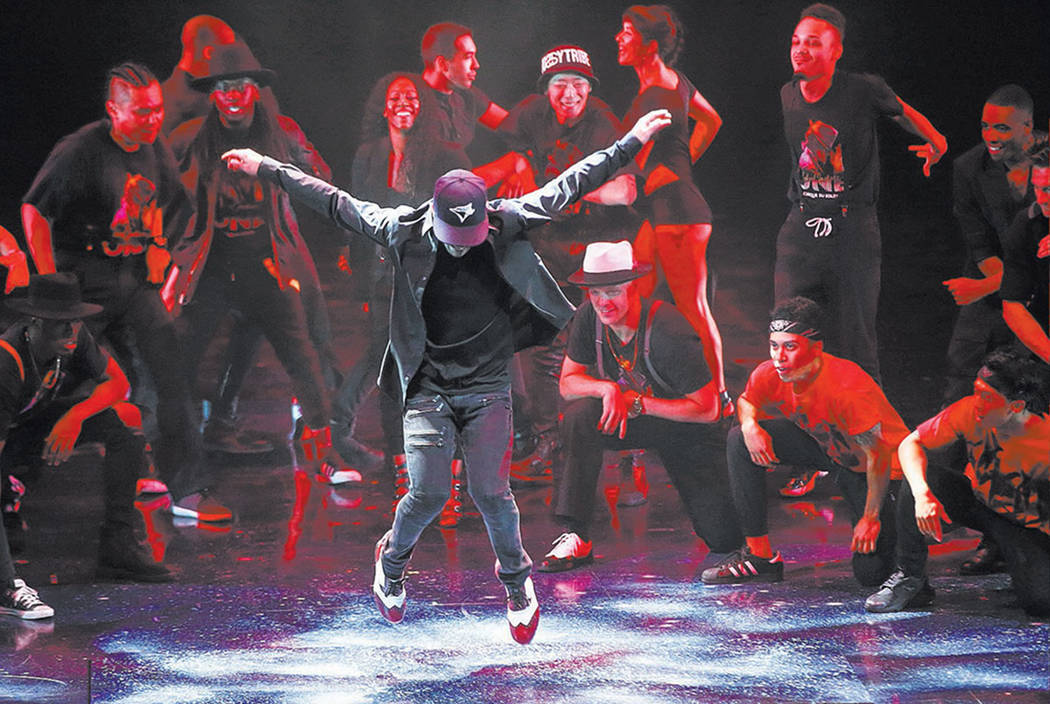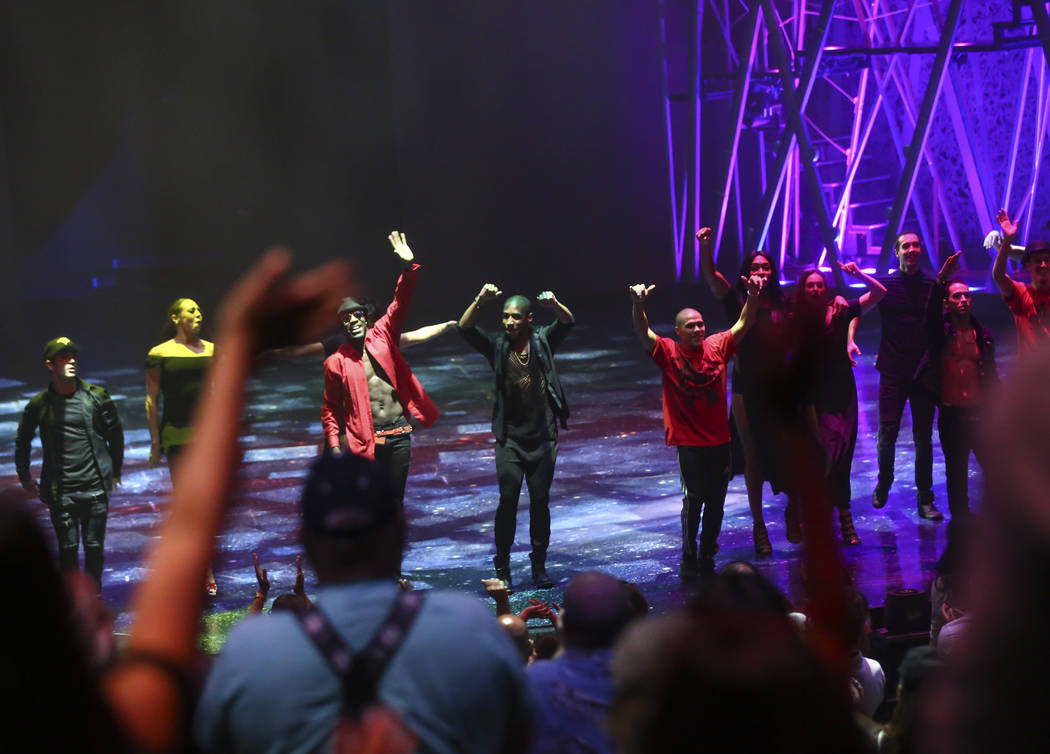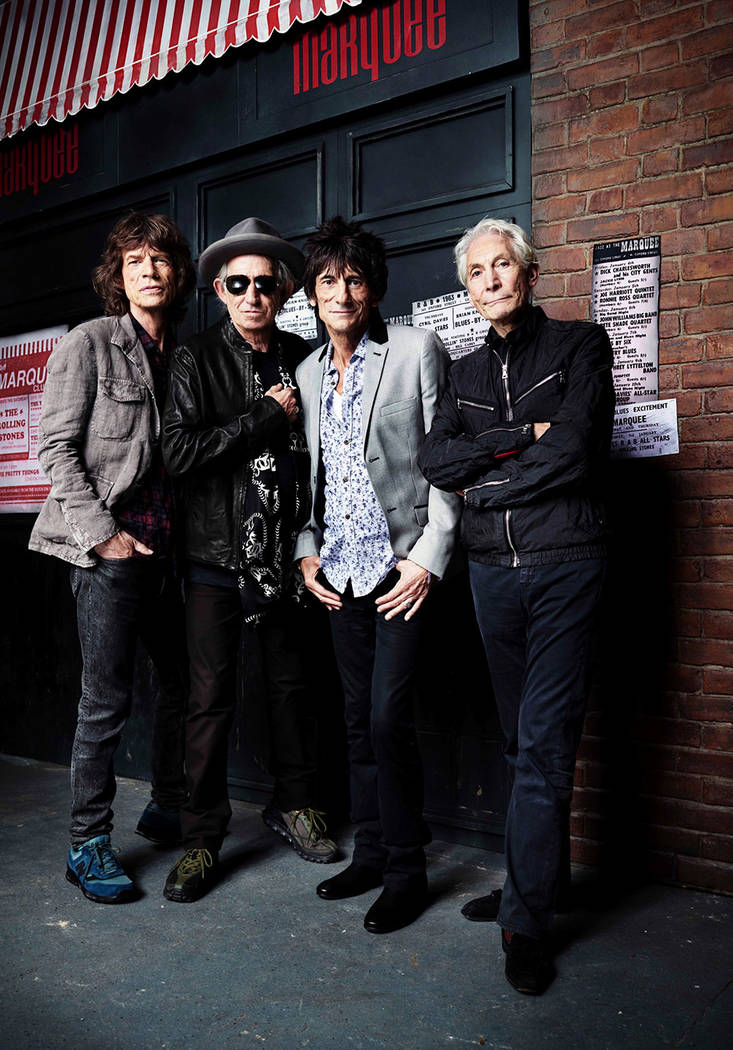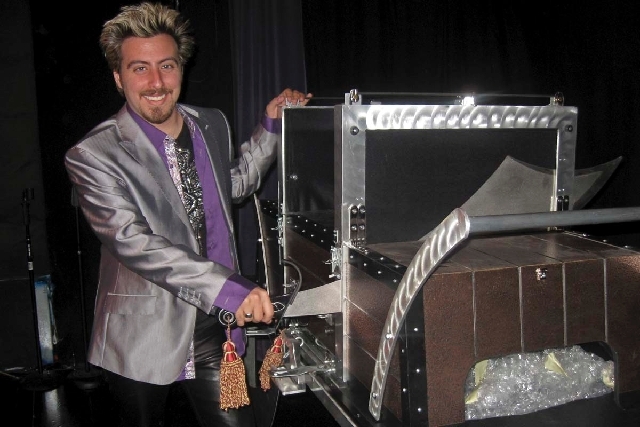 In a piece of acrobatics maneuver as impressive as one of its productions, worthy of the company's stage shows, Cirque du Soleil hit three major milestones recently: "O" at Bellagio celebrated its 9,000th performance; "Ka" celebrated No. 6,000 at the MGM Grand, and "Michael Jackson One" notched No. 2,000 at Mandalay Bay.
"The calendars all collided," said Cirque Senior Vice President Jerry Nadal. "It was amazing."
Surviving in a maddeningly fickle ticket-buying market, Cirque currently maintains seven titles on the Strip and just added an eighth — Blue Man Group at Luxor. The acquisition of Blue Man Group returns the company's portfolio to its all-time record number of productions along the tourist corridor, which dipped in December 2015, when "Zarkana" closed at Aria as the hotel shut down its showroom for expanded convention space.
Luxor is the only resort hosting two Cirque-backed productions: Blue Man, and Criss Angel's "Mindfreak Live." Cirque is rumored to be writing a new show to present in Las Vegas, and the most obvious venue would be the theater that has been home to Angel's "Believe" and "Mindfreak Live" since Angel opened his 10-year contract with the hotel on Halloween 2008.
"We are always having conversations with MGM Resorts, our main partner, in what our entertainment offerings will be in Las Vegas," Nadal says. "We have nothing to announce at this point, as for what could be next. But Las Vegas is a great market for us."
I Asked Nadal if Angel was expected to extend his stage show after his current contract expires, Nadal said discussions were ongoing.
"A lot will depend on what the entertainment environment looks like on that end of the Strip, and what Criss wants to do," he said. "But we'd like to maintain our interest in that theater, for sure."
Nadal describes the Vegas ticket-buying market as "a moving target" as Cirque takes on BMG as its eighth show on the Strip. He reiterates, "There is no intention to 'Cirque-ify' Blue Man Group, but there are opportunities to bring our creative juices to them and ask them, 'What is the next iteration of Blue Man going to look like?' we can work with their creative teams on that." Nadal then added, "You won't see the actual Cirque du Soleil brand anywhere near Blue Man Group. They stand alone."
At Mandalay Bay on Tuesday, "Michael Jackson One" celebrated what would have been Jackson's 59th birthday and also the show's fourth anniversary, with a free-to-the-public performance of the production number "Blood on the Dance Floor."
"Everything in the show still resonates," Nadal said. "His music, like The Beatles, is cross-generational and didn't stop when he stopped performing. Michael Jackson was also known for social engagement, and there is a lot of social engagement, a message of unity, tied into the show.
"That's a strong message, and highly relevant to where we are now, culturally."
Stones hit Palazzo
The band won't be there, but a vast collection of Rolling Stones artifacts will be displayed at Palazzo from Sept. 23-Jan. 31. Titled "Exhibitionism," the project is the first major showing of items owned by all current Stones' members Mick Jagger, Keith Richards, Charlie Watts and Ron Wood.
The attraction features a 3D concert experience and more than 500 pieces on display, including instruments, on- and off-stage clothes, art pieces, handwritten lyrics, personal diaries and footage never made public.
The exhibition previously toured New York City and Chicago after its London debut. It is delivered to the Strip by promotion company TEG, producer iEC Exhibitions and Las Vegas producer Adam Steck of SPI Entertainment. Tickets are on sale at 8 a.m. Saturday.
Lahren to Fox
UNLV grad and conservative media favorite Tomi Lahren has continued her fast rise to national prominence. Lahren has been hired by Fox News Channel, chiefly to contribute to "Hannity" as a commentator on the network's opinion programming.
Lahren, 25, graduated from UNLV with a degree in broadcast journalism and political science. She hosted and produced "The Scramble," a political discussion show, on UNLV-TV, and appeared regularly on Glenn Beck's multi-platform news and opinion network,"The Blaze." She appeared at the end of episodes with a segment titled "Final Thoughts."
Lahren has also amassed 4 million Facebook followers with her self-produced commentary clips. Her first appearance on "Hannity" was scheduled for Wednesday night.
Wind winds down
Vegas magician Tommy Wind has reached the end of his lease at his eponymous theater on the Strip, and said Wednesday he plans to move to a new venue at the end of October.
Wind had been a headliner since the summer of 2012 at the old Boulevard Theater (and before that, Empire Ballroom and Club Utopia) behind the strip mall just north of Hard Rock Live.
Wind says he's looking at multiple venues, including two major properties, to resume his production. His final show in the venue was last week.
As the shows move out of Tommy Wind Theater, the ghoulish, Wind-owned production "Evil Dead" re-opens Sept. 14 at Windows Showroom at Bally's.
John Katsilometes' column runs daily in the A section. Contact him at jkatsilometes@reviewjournal.com. Follow @johnnykats on Twitter, @JohnnyKats1 on Instagram.