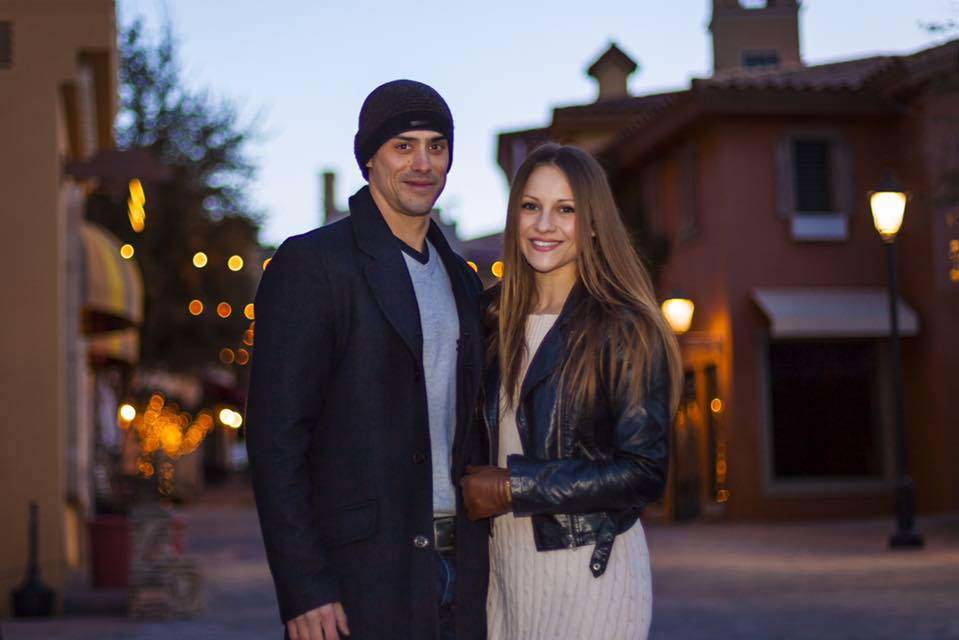 A Cirque du Soleil aerial straps artist who had performed in "Le Reve" at Wynn Las Vegas fell to his death Saturday night during a performance of the touring show "Volta" in Tampa, Florida.
Veteran performer Yann Arnaud, 38, fell to the stage during a show at the Tampa Greyhound Track and was taken to a hospital, where he died, according to statement issued Sunday morning by Cirque.
Cirque canceled two shows that were scheduled Sunday night.
"The entire Cirque du Soleil family is in shock and devastated by this tragedy," Daniel Lamarre, president and CEO of Cirque du Soleil Entertainment Group said in a subsequent statement. "Yann had been with us for over 15 years and was loved by all who had the chance to know him."
In his statement, Lamarre said Cirque du Soleil would investigate the accident.
Arnaud was a performer in "Le Reve" from its development in 2004 until 2009, when he joined Cirque. He returned to the Wynn Las Vegas production in 2015 but left in September 2016 to rejoin Cirque and its touring "Volta" show.
Arnaud and his wife, Inna Gorelova, have a young daughter, and he posted many family photos on social media. Arnaud is from the Paris suburb of Champigny-sur-Marne, and studied acrobatics and gymnastics at the prestigious National Institute of Sport, Expertise, and Performance. He listed his current residence as Miami.
One of Arnaud's friends from the opening cast of "Le Reve," comedian Jimmy Slonina, said Sunday in a direct mesage: "Yann had a fierce work ethic and a warm sense of humor, a performer you couldn't take your eyes off of. The 'Le Reve' and Cirque extended families are holding each other tighter right now."
Another friend from "Le Reve," the clown performer Amos Glick, remembered the aerial artist's playful nature. Glick posted Sunday on Facebook: "Mourning the loss of my 'Le Reve' brother and gifted circus artist Yann Arnaud. Every time we encountered each other there was his huge smile, then I would crack a joke and then we'd shake hands. His joke back was to seemingly crush my hand. Every time. And every time I would reach out for his hand anyway. I'm gonna miss that. My love to his family and to the 'Le Reve' and Cirque communities."
According to witnesses, Arnaud lost hold on his strap and fell about 12 feet to the stage. The show immediately stopped, and Arnaud was transported to nearby Tampa General Hospital. Audience member Ben Ritter of Tampa told the Tampa Bay Times that the moment Arnaud hit the stage, the artist was "out cold and not moving." The audience was informed that the show was canceled.
Cirque has had two other stage deaths in the past five years. In December 2016, technician Olivier Rochette died in what was ruled an "industrial accident," when he was struck by a telescopic lift as he set up a performance of "Luzia" in San Francisco. Rochette's father, Gilles Ste-Croix, is Cirque's co-founder.
On June 29, 2013, "Ka" performer and French acrobat Sarah Guillot-Guyard, whose harness slipped free during the final battle scene, fell some 95 feet from the show's rotating stage into the pit.
John Katsilometes' column runs daily in the A section. Contact him at jkatsilometes@reviewjournal.com. Follow @johnnykats on Twitter, @JohnnyKats1 on Instagram.