Cirque du Soleil returns to Life is Beautiful in downtown Las Vegas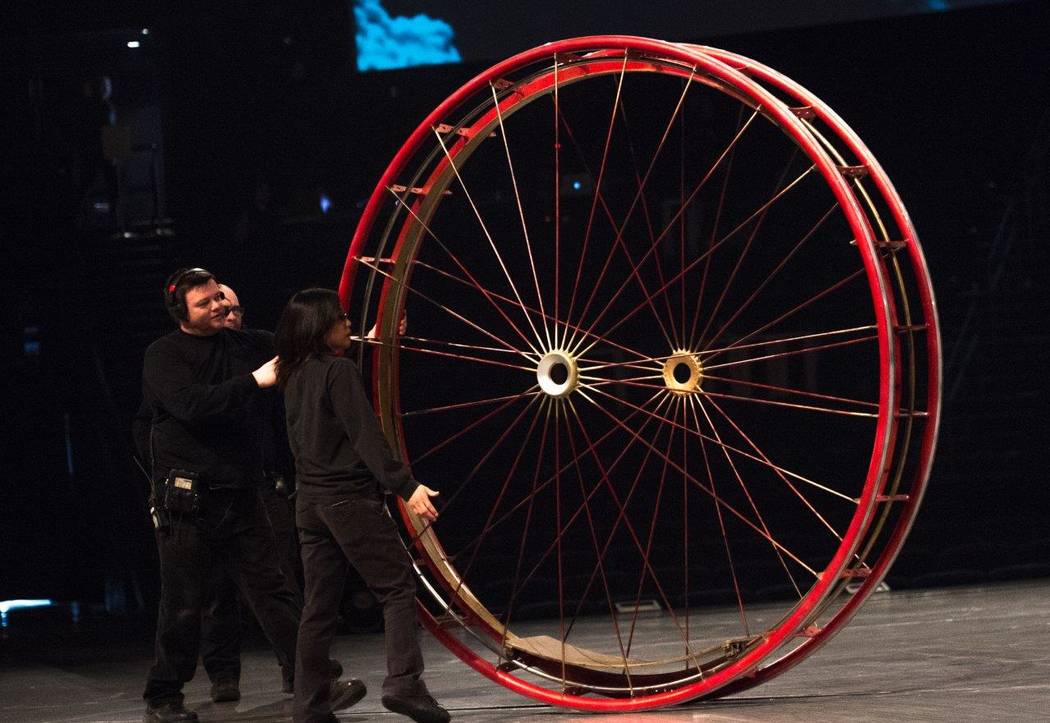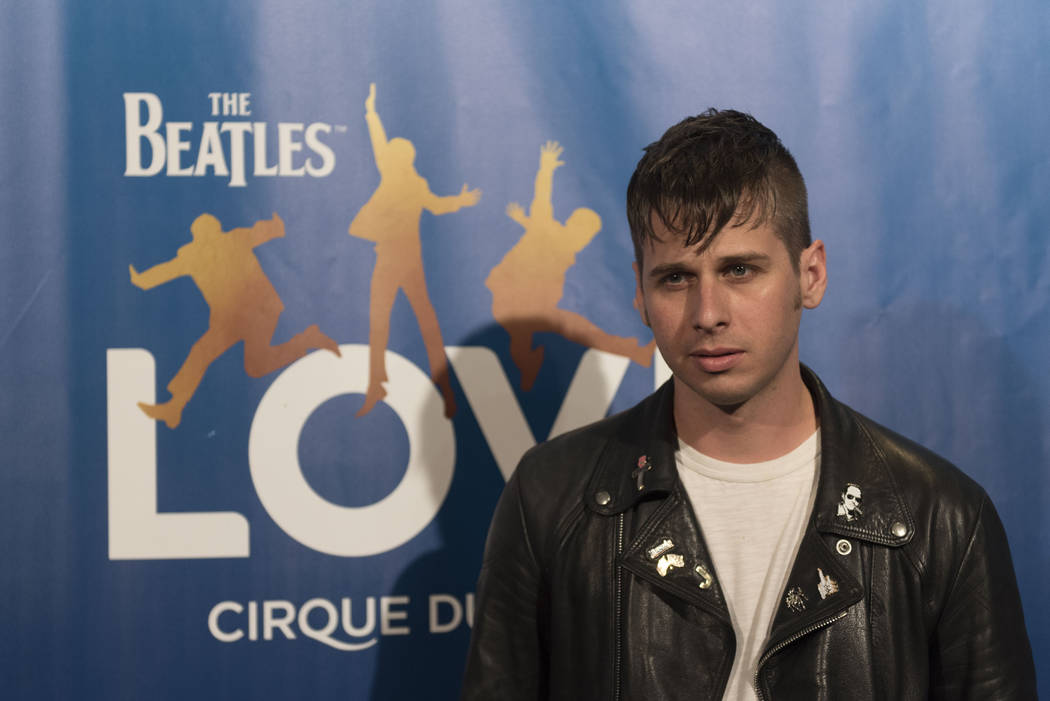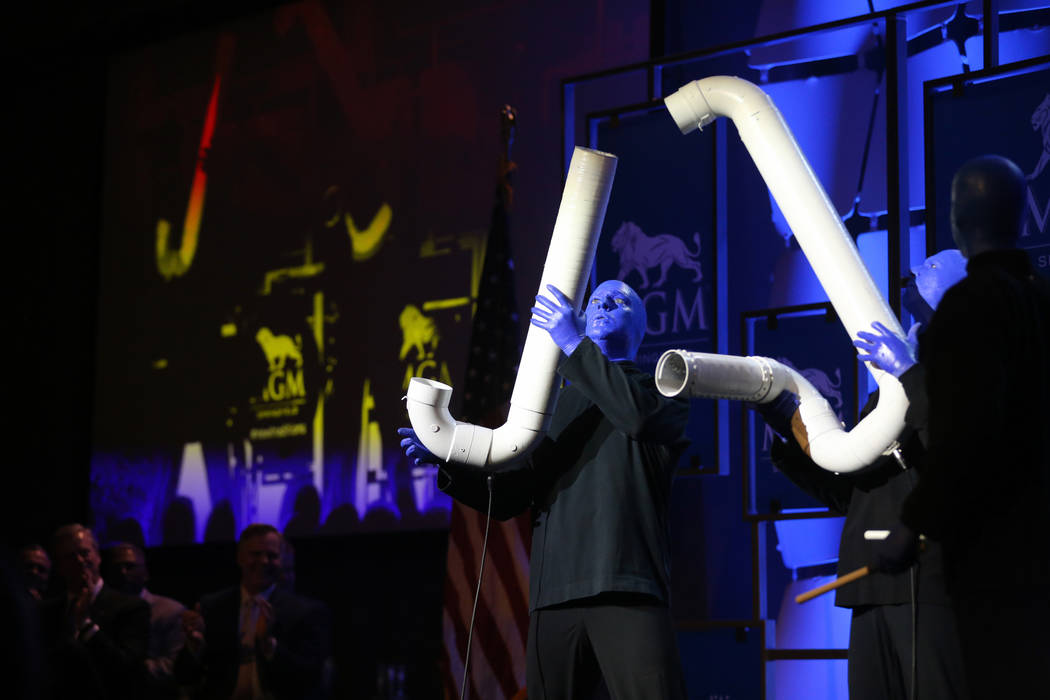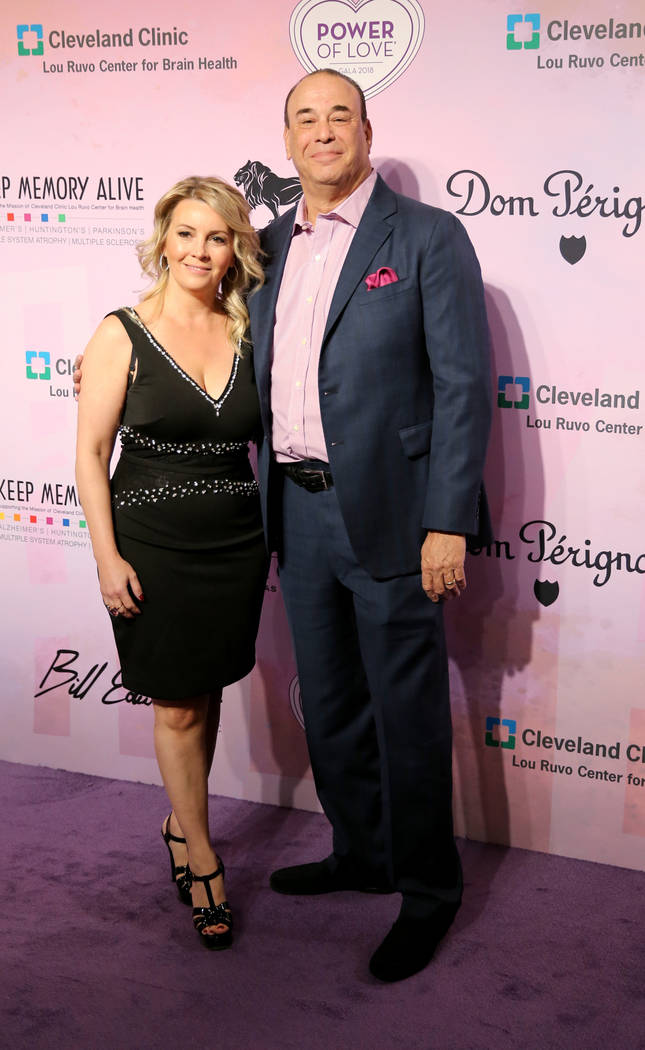 Cirque du Soleil's "Love" and Foster the People will come together at Life is Beautiful.
No, "Come Together," is not the song for this collaboration. That would be too easy.
"I will tell you, in my mind, this will be one of my favorite ideas ever in Las Vegas when it comes together," Cirque du Soleil Vice President of Marketing and Public Relations Lou D'Angeli says. "But that's not the song they're using."
Nope. Instead count on "Hey Jude" among the many highlights from "Love," the Beatles-licensed show at The Mirage. That Cirque-embellished anthem will be infused into Foster the People's set on the Downtown Stage at 8 p.m. Saturday.
The Strip's leading production company is hitting the streets, so to speak, throughout "Life is Beautiful."
Cirque artists from all of the company's Las Vegas shows will perform at 3 p.m. Friday at the festival's main entrance. Performers from "O" at Bellagio, "Ka" at the MGM Grand and members of Blue Man Group at Luxor (BMG being a Cirque production these days) have set up a "virtual reality" photo booth for the weekend.
And, at 6:25 p.m. Sunday, the Blue Men join DJ 3LAU to perform "Paintbone," a splashy mashup of BMG's stage pieces "Paint Drumming" and "Drumbone."
This is all an effort to intensify Cirque's presence downtown. The company has contributed to Life is Beautiful since the festival's inception. The acts have grown more prominent, though they can take years to execute. The Cirque-Foster the People collaboration was originally proposed six years ago, when D'Angeli met vocalist Mark Foster after the band's performance at the Boulevard Pool at The Cosmopolitan of Las Vegas.
"Mark had told me he was a huge Cirque fan and that 'Love' was his favorite show," D'Angeli says. "I said the band was a perfect fit for what we're doing at Life is Beautiful, and he kept saying, 'We gotta do it, we gotta do it.' "
Conceivably, the influx of Cirque performances at LiB could lead to more frequent performances downtown.
"I'd love to see us do more on Fremont Street, and what they have planned to renovate the Fremont Street Experience light show is amazing," D'Angeli says. "It's just me looking at this as someone who lives in Las Vegas, but I would love to diversify our audience that way."
Pair of 3s for J.T.
"Bar Rescue" host Jon Taffer has been playing poker his entire adult life and is a celebrity entrant in Friday's Keep Memory Alive Texas Hold 'em Charity Poker Tournament hosted by Jack Binion, son of Las Vegas gaming and poker legend Benny Binion.
The event is set for 5:30 p.m. at the Keep Memory Alive Event Center and is a fundraiser for the Cleveland Clinic Lou Ruvo Center for Brain Health. Poker legend Doyle Brunson, two-time World Series of Poker bracelet winner and author Barry Shulman and Poker Hall of Famer Jack McClelland round out the celeb field. The tournament is open to the public with a $500 buy-in, with a roulette wheel added to the charity event.
The KMA Event Center is inside the Ruvo Center facility at Symphony Park.
Taffer has lived in Las Vegas for seven years and has become close with Ruvo Center founder Larry Ruvo. Taffer is also tight with six-time World Series of Poker bracelet winner Daniel Negreanu, who has taught him the nuances of body language and eye movement.
But even Negreanu could not have steered Taffer through a poker tournament years ago in Palm Beach, Florida.
Taffer and his wife, Nicole, were invited to a Rotary Club function capped by a poker event. Before meeting any Rotarians, the Taffers walked in and immediately won the door prize: a giant gift basket.
Soon, Nicole Taffer drew a winning raffle ticket for a bottle of Johnnie Walker Green Label scotch. Jon then entered the tournament. After three hours of competition, he was at the final table.
"I got lucky, but I was thinking, this is not going to be good if I actually win this tournament along with all the other stuff we'd won," Taffer said. "We were down to the final three, and I had a pair of 3s — so I bet it all! And I won!"
Down to the final two, Taffer had a queen high.
"I bet it all, and I lost it all!" he said. "I was glad to get out of there with the raffle prize and the Johnnie Walker Green. If I'd have won that hand, they would not have been so eager to have us back."
Tipped off!
The crew at the Palms can be a sly bunch. Hotel general manager Jon Gray posted an Instagram story video Sept. 11 of him singing along to Billy Idol's "Rebel Yell" with his 7-year-old son, Nash Danger, buckled into the back seat of Gray's 1987 Jeep CJ-7 (yes, the top was down and the hair was flying).
Seven days later, Gray and Live Nation announced their next headliner at the Palms: Idol, who will play 10 shows at The Pearl in January and October 2019.
Mob story
The Mob Museum in downtown Las Vegas is offering half-price admission and half off Underground speakeasy bar tabs (up to $50) during Life is Beautiful. This is for any visitor wearing a festival wristband. The offer is good after 3 p.m. each day from Friday through Sunday. Try the La Vita e Bella Italian cocktail, devised especially for the LiB festival.
John Katsilometes' column runs daily in the A section. Contact him at jkatsilometes@reviewjournal.com. Follow @johnnykats on Twitter, @JohnnyKats1 on Instagram.