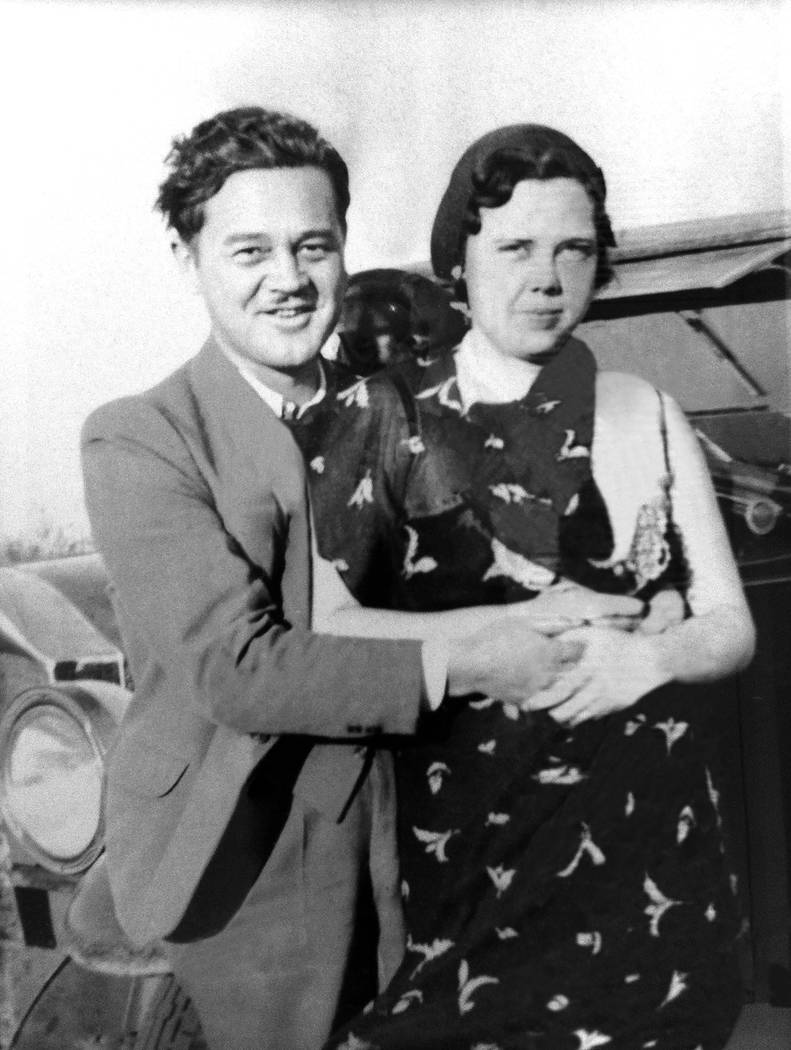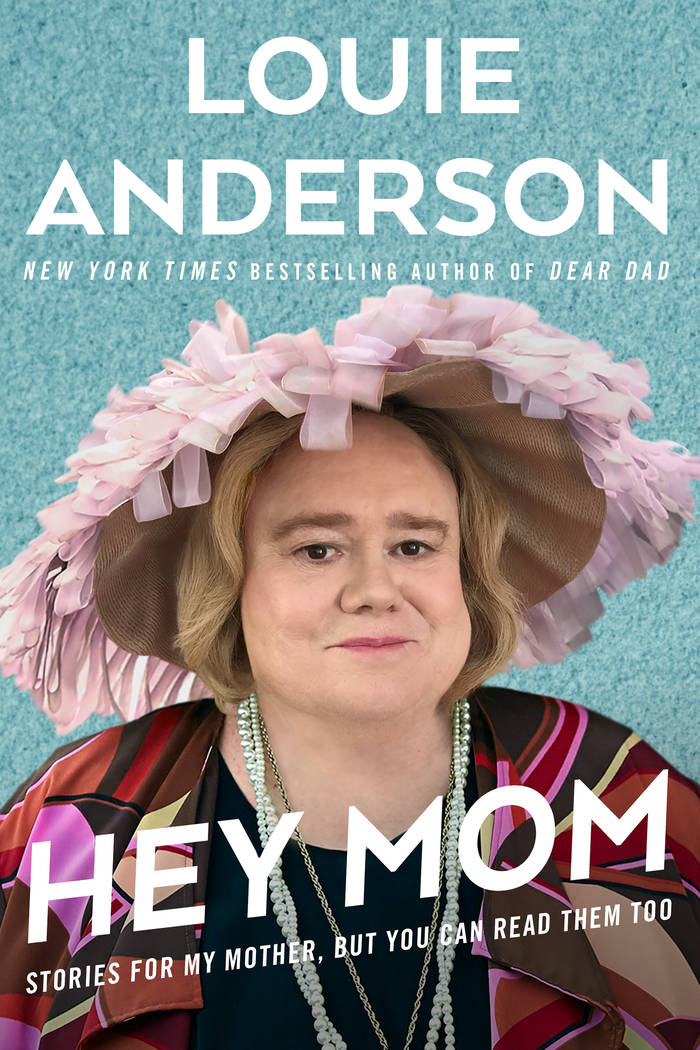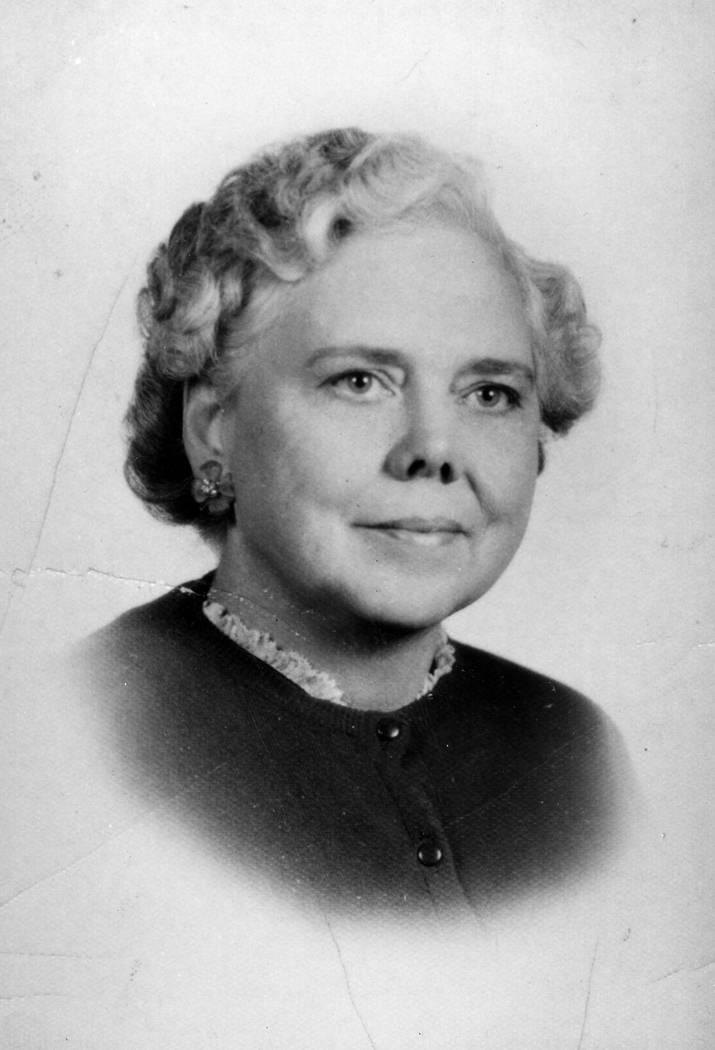 As a top-flight comic for more than 35 years, Louie Anderson has learned how to read an audience.
He certainly knew how to read one member of his audience through the years. She saw his show many, many times.
"I could always tell when my mom was uncomfortable with what I was saying onstage, because she crossed her arms over her heart, using the body language of parents who are uncomfortable or don't approve," Anderson says. "Whenever I did my material about my dad, I always remember that, when I'd joke about him yelling at us. It cut right through her, and I was always careful when she was there for a performance."
Anderson, a Las Vegas resident, has revived his relationship with his mother, the late Ora Zella Anderson, in the new book, "Hey Mom: Stories for My Mother, But You Can Read Them Too." The book is a uniquely crafted series of letters from Anderson to his mom, who passed away in 1990, but as he says remains "a tangible, real person to me."
Today, on Mother's Day, the book serves as a kind of greeting card to Ora.
Anderson's approach to creating "Hey Mom" was nearly as old as the written word: To write letters to his mother about what has been happening in his life. But he embraced modern technology in the drafting of these chapters.
"I started by just writing letters into my phone, in my notes section, because phones are such a big part of our lives now," he says. "It wasn't writing a book then. My feeling was that I just wanted to write my mom about my life."
Anderson began writing these notes in spring 2015, when he took on the role of Christine Baskets in the FX series, "Baskets." Anderson plays the sweet, but steadfastly protective mother of twin sons Chip and Dale, portrayed by Zach Galifianakis.
The role sparked Anderson's nostalgic thoughts about his mother, the very inspiration for his new TV character.
"That was it, when I started playing Christine, I started thinking about my mom and it got me," he says. "I went, 'I should write her a 'Dear Mom,' or 'Hey Mom,' letter. I say that all the time, when I'm by myself, 'Hey Mom, I have this new role,' or, 'Hey Mom, get a load of that guy or that person.' It's just my thoughts about a lovely person whom I miss."
The second-youngest of 11 children, Anderson has revisited his childhood over the course of his career. His more revealing projects have been the 1989 book "Dear Dad: Letters From An Adult Child" and his animated series, "Life With Louie," which aired on Fox from 1994-98. Anderson's father, Louie Sr., is recalled as a dismissive alcoholic who had beaten his mother, nearly killed the 12-year-old Louie in a drunken-driving accident, and who was known to spend $5 on a case of beer before spending $4 on a toy for his kids.
Ora, conversely, was tolerant, caring, even entrenched in her devotion to Louie Sr. and the family. Anderson has joked that he was raised by his mother's "love and grilled-cheese sandwiches." He has consistently spent his adult life returning that love — and continuing the conversation.
"I ask her, 'Why didn't you get out of this situation with dad? Why didn't you make some other choices?' "Anderson says. "Maybe these were unfair questions to ask, but I needed to make my mom a real human being. I have to ask, as an adult, 'Why didn't you leave him and make my life easier, your life easier, all of our lives easier?' It was really, really hard, because I grew up in a time when your mom didn't leave your dad when you had 11 kids."
But he also allows, "I think that she would love reading this book. I really think she would be thrilled, because it is so personal. I grew up a lot in writing this book, if that makes sense."
Along with "Hey Mom," the character Christine Baskets serves as the living tribute to Ora Zella Anderson. Anderson's uncanny portrayal earned him an Emmy Award for Outstanding Supporting Actor in a Comedy Series in 2016. He was nominated again in 2017 (the award going to Alec Baldwin).
Resurgent TV success and the book have sparked new interest in Anderson across the country — and from May 24-26, he is headlining South Point Showroom to record all of his Las Vegas-related material to pitch for a TV concert film.
"Luckily I had tastes of when I am really in demand, and when you do this for a living, you have to be prepared to get busy," he says. "But this is 25 years later, I'm older, and I can't stay up all night. I have to get to bed early. That's Mom's advice, and it's good."
Contact John Katsilometes at jkatsilometes@reviewjournal.com. Follow @johnnykats on Twitter, @JohnnyKats1 on Instagram.