Country star Easton Corbin to kick it up at Encore Beach Club
Updated June 8, 2023 - 5:14 pm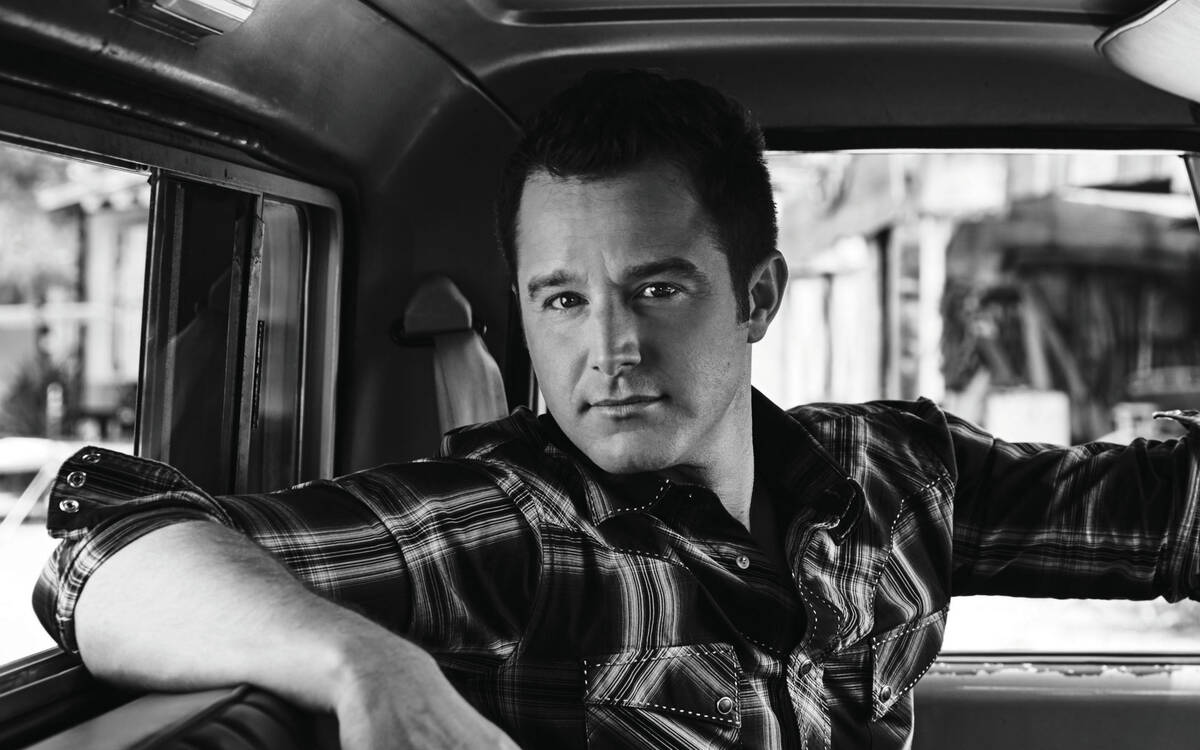 Easton Corbin cuts to the quick about his upcoming gig at Encore Beach Club.
"It sounds like a good time to me," Corbin says. "I've never really played anywhere like it. It's kind of a unique opportunity to just perform in a different environment, which sounds like a lot of fun to me."
The fun begins at noon Sunday. DJ Brandi Cyrus, half-sister of Miley Cyrus, opens (admission is for ages 21-over, go to wynnsocial.com for intel).
This is indeed an odd-fitting pairing of a country-music star and a venue more accustomed to presenting (for example) Marshmello. It's not unprecedented, however. Dustin Lynch played EBC a couple of years ago.
Expanding the musical and cultural appeal at EBC makes sense. The space is a lavish, spectator-friendly layout, with hundreds of fans actually laying out. There is a big pool. It's a proven, popular, immersive setting. It boasts topnotch video screens, audio capacity and of course party cannons.
"The real reason behind booking Easton is is not just country generated," Wynn Vice President of Nightlife Ryan Jones says. "It's more that we're always looking to diversify, in any way possible, and reach out to our customer base to give them a new experience."
Corbin is a star within the country industry. He's won three American Country Music Awards, has notched two No. 1 country hits on the Billboard charts and three No. 1 country albums.
Corbin's debut single, "A Little More Country Than That," established the baritone vocalists on the Billboard charts.
Corbin was named Billboard's 2010 Top New Country Artist, and also topped the charts with "Roll With It," another of seven top 10 singles.
Corbin is a regular headliner at the National Finals Rodeo every year for at least a decade. Asked if he was going to alter his production at all for the dayclub ambience, the country star just chuckled.
"I don't think so, Man," Corbin said. "I'm just gonna come in there, give 'em my show and hopefully they like it."
The Transfix is in
Under-perfoming at the box office, the world's largest immersive display is now on pause at Resorts World Las Vegas. That confirmation and explanation comes from RWLV President Scott Sibella after Transfix went gone dark last week. There is no official word about how long the attraction will be down (so, "forever" is in play), or what else might be planned for that space.
This is a disappointing outcome. Transfix opened April 21, thundering to the Strip with its 200,000-square-foot, multileveled attraction with 50 "interactive, kinetic, illuminated, and fire-breathing artworks" by international artists. There was some cool stuff, Burning Man-inspired pieces, lining the 2-acre labyrinth. But the prices have been comparatively high (starting at $59). Walking that attraction on opening night, I saw lot of ho-hum faces. Not the desired result.
Get jiggle with it
"The Jiggle Room" is the latest burlesque production to open in VegasVille, debuting at 9 p.m. and 10:30 p.m. Friday at Cheapshot, which recently celebrated its year anniversary on Fremont East.
Raquel Reed is the show's creator, and a former member of the Spiegelworld family. She performed the memorable gorilla-reveal act for several years in "Absinthe."
Reed aims to bring "raw" burlesque to Cheapshot. The artist says, "I like weird stuff. I like stuff with a twist two it. I like to take classic and make it new and different."
Former Playboy model and international showgirl Miss Miranda (in a tastfully adult, English-tea number), burlesque performer Honey Cocoa Bordeaux and vocalist Co Co Lamarr.
There is to be a miniature motorcycle aerial act, an act involving Coca-Cola and a rotating cast. This is a "vibe" show, rather than a proper sit-down show.
"I want people walking by to look in and say, 'What's that? The flash of a bum! Who is that?' and come in," Reed says. "It will be free-flowing, with a lot of energy."
Taxing question
In the framework of their public-funding request to build a stadium at the Tropicana site, the A's are not required to pay the statewide Live Entertainment Tax (LET). This is the 9-percent admission or F&B fee leveled against a venue that offers live entertainment with a minimum occupancy of 200 patrons.
The 9-percent fee requirement is not written in the legislation providing $380 million in public money in the A's venture. State Sen. Fabian Doñate mentioned that Sand Dollar Lounge on Polaris and Spring Mountain, a famous live-music club, is required to pay LET, while the A's in their prospective 30,000-seat baseball fortress, would not.
The elected official repeatedly asked A's President Dave Kaval if the baseball team would pony up that tax money; Kaval finally answered, "The legislation doesn't contemplate that."
That's a "No," sports fans.
If the A's move to Vegas while not not paying LET, it won't go unnoticed by producers, bookers, venue operators and entertainers here in the (Sports and) Entertainment Capital of the World. They will tell you Major League Baseball — all ticketed sports, in fact — is entertainment. So will I.
Cool Hang Alert
On the topic of Sand Dollar … Column fave Skye Dee Miles plays Sand Dollar Downtown at the Plaza at 10 p.m. Thursday. This is a rippin' time, all the time, with Skye Diva and her band of Blaine McGurdy, Michael Bradford, Jimmy Powers, Sean Christian and Coso Franklin. Love the architecture, the tunes, the energy … And as always, try the pizza.
John Katsilometes' column runs daily in the A section. His "PodKats!" podcast can be found at reviewjournal.com/podcasts. Contact him at jkatsilometes@reviewjournal.com. Follow @johnnykats on Twitter, @JohnnyKats1 on Instagram.