Cowboy commissioner oversees his last NFR
December 10, 2017 - 7:47 pm
Updated December 10, 2017 - 8:29 pm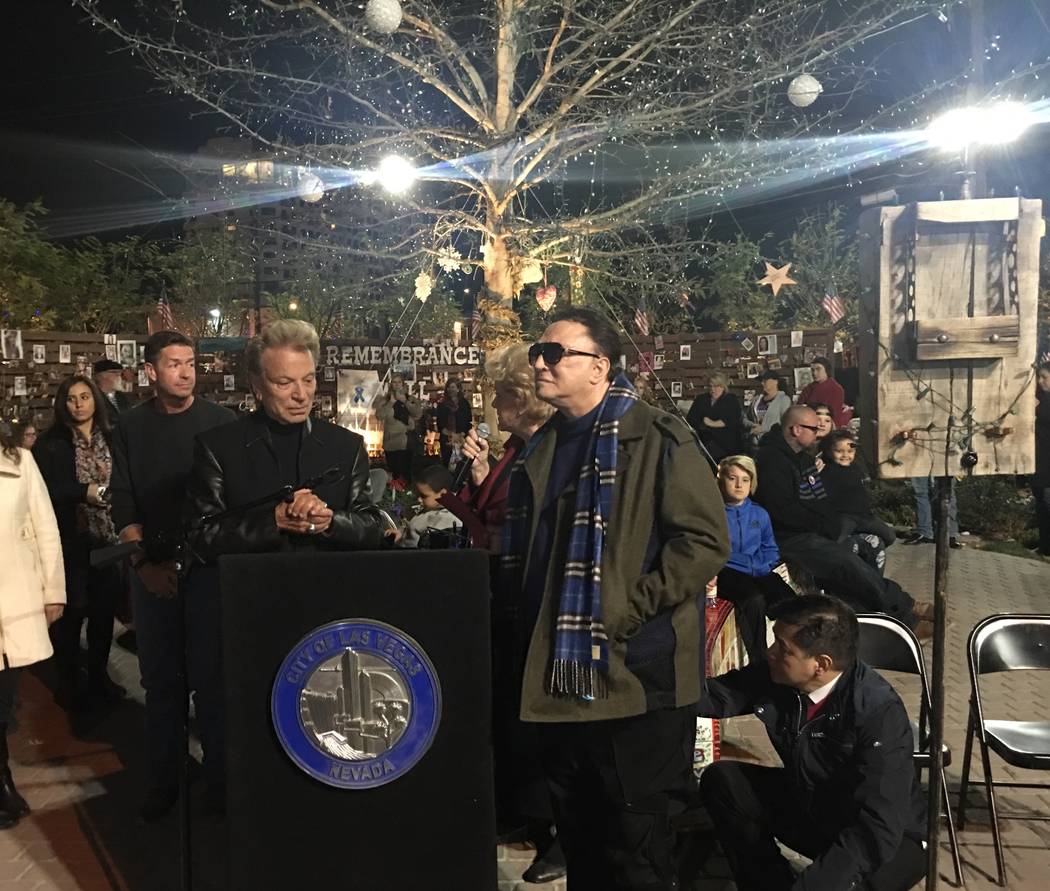 The KATS! Bureau at this writing is Thomas & Mack Center and the 59th Wrangler National Finals Rodeo. This year marks the last rodeo for Professional Rodeo Cowboys Association Commissioner Karl Stressman, who is stepping down after a decade in ye olde saddle.
Stressman has made many memorable comments over the years, especially when negotiating to keep the NFR in Las Vegas when its contract with Las Vegas Events ended in 2013. Stressman led the PRCA in high-stakes talks with Las Vegas Events Board of Trustees members including South Point owner Michael Gaughan Cosmopolitan of Las Vegas President and CEO Bill McBeath.
"People on social media were commenting that it was a high-stakes poker game against the guys who invented the game," Stressman said after the deal was struck. "I'm not a card player. … I don't like playing poker or blackjack. And here I am, in the biggest game of high-stakes poker in the world."
The pool of prospects to replace Stessman is down to six. An announcement is expected after the NFR closes, possibly in January.
"(By then) I'll be on my porch in Arizona, smoking a good cigar, drinking a glass of good red wine and just enjoying life," he said.
S&R at Healing Garden
Siegfried & Roy were at the Las Vegas Community Healing Garden on Saturday to light an oak tree they dedicated to the project. The Oct. 1 shootings prompted the duo to postpone plans for Roy's 73rd birthday celebration at the Secret Garden at The Mirage on Oct. 3.
The magicians have donated and planted so many oaks to Las Vegas projects over the past 50 years they've lost track of the number.
"We stopped counting at 3,000," Siegfried said. "We have trees everywhere in Las Vegas. They will stay for the rest of our lives, and beyond."
Siegfried recalled the act's arrival in Las Vegas from Germany in 1967, when they signed a six-month contract to perform as a side act in "Lido de Paris" at Stardust.
"The pilot said, 'We are arriving in Las Vegas!' We looked down, and there were just a few lights," Siegfried said. "I thought, 'That can't be Las Vegas. Too small! It must be some other place.' "
Roy then blurted, "Bakersfield!"
Siegfried said the duo never envisioned spending so much of their careers, and lives, in Las Vegas.
"But, after 50 years we are, what do you call it?" Siegfried said, as if performing a theatrical pause. "We are Vegas strong."
Their tree will stand in perpetuity, as simple of strength at the new park.
Masters on course
"Masters of Illusion" opens Wednesday night at Jubilee Theater. The lineup of magicians includes Tommy Wind, for six years the proprietor of his own theater and star of his own Strip show.
Wind had hoped to continue his show, and "Evil Dead," but those plans are on hold as he co-stars in the new show at Bally's.
"After running my own theater, it's going to be nice to just to magic," said Wind, who might continue performances outside of Las Vegas.
"Evil Dead," which did solid business at Tommy Wind Theater, opened and closed in two nights at Windows Showroom at Bally's on Sept. 14-15. That production has not found a new home.
More from Spiegelworld
With "Opium" opening March 13 at The Cosmopolitan of Las Vegas, Spiegelworld is focusing on a new stage show in Japan. Company founder Ross Mollison is spending the next few weeks setting up the production's first show in that country.
Shows it had hoped to bring to Las Vegas, including "Never Sleep Alone," (which did perform in town in February 2016) "Heroes" and a scaled-down version of "Vegas Nocturne" are still in showcase mode, and in the company's long-term plans for VegasVille.
Can't smile without him
Barry Manilow showed some mischief Sunday morning, tweeting a photo of Christmas trees in a hotel lobby. A keen eye recognized that location as the entrance of Westgate.
He was not spotted at the hotel, but used a recent photo — with no caption — to create buzz.
That's accomplished. Now let's ink a contract and play some "Copacabana."
More theater action at Harrah's
A new venue is reportedly in development at Harrah's, a cabaret-style theater in the former Kerry's Gourmet Burger restaurant that was a pillar in the late Kerry Simon's culinary empire.
Tracking Mel B.
This column's favorite ex-Spice Girl, Melanie Brown (aka Mel B.) continues to hit the scene. She was at the 10 p.m. performance of "Absinthe" at Caesars Palace on Thursday and at Drai's nightclub at The Cromwell for DJ Politik's set Friday.
Mel B. as a Strip headliner is not such a far-flung concept.
John Katsilometes' column runs daily in the A section. Contact him at jkatsilometes@reviewjournal.com. Follow @johnnykats on Twitter, @JohnnyKats1 on Instagram.