Daniel Emmet brings Las Vegas skills to 'America's Got Talent'
Updated June 17, 2018 - 5:59 pm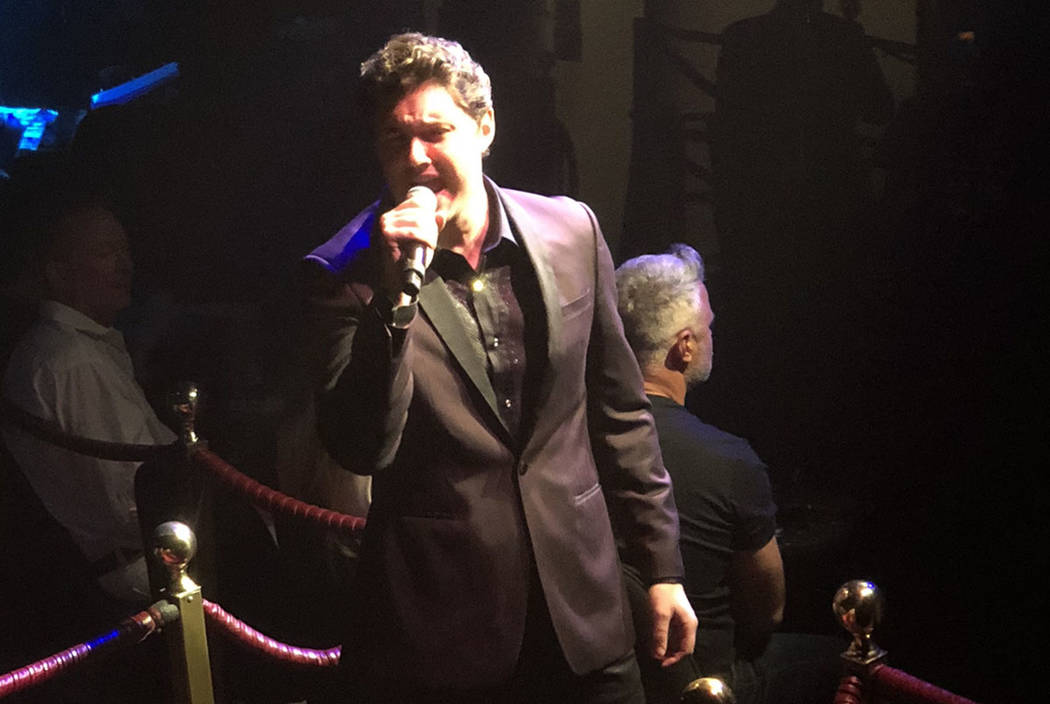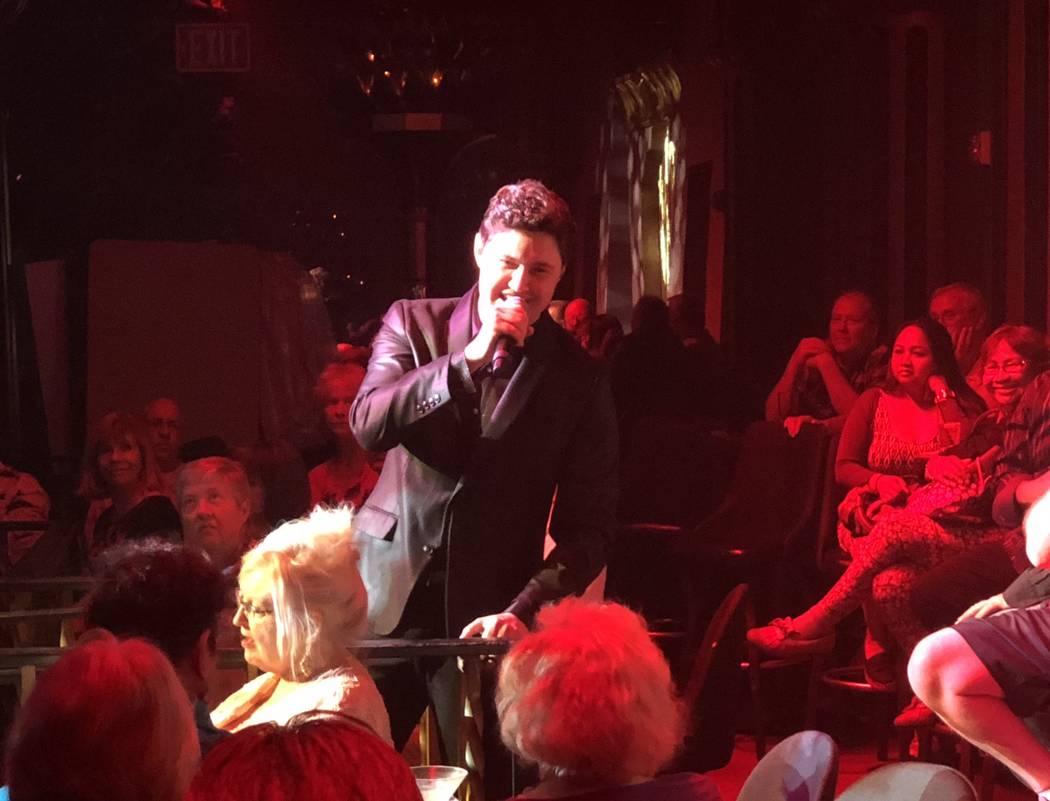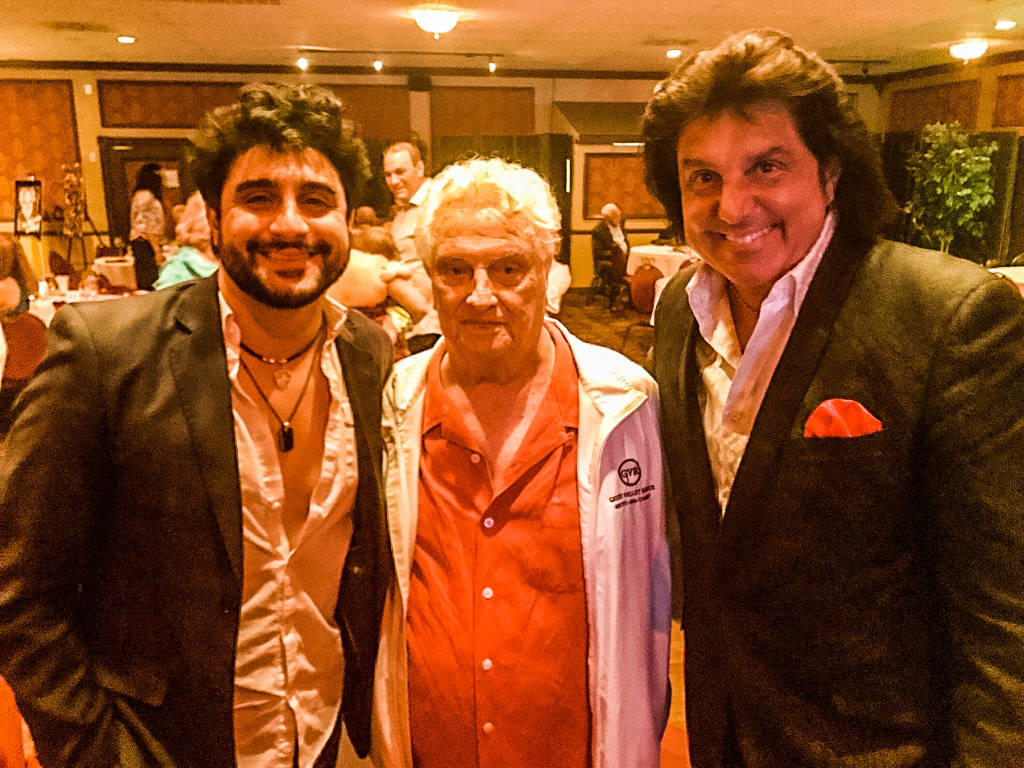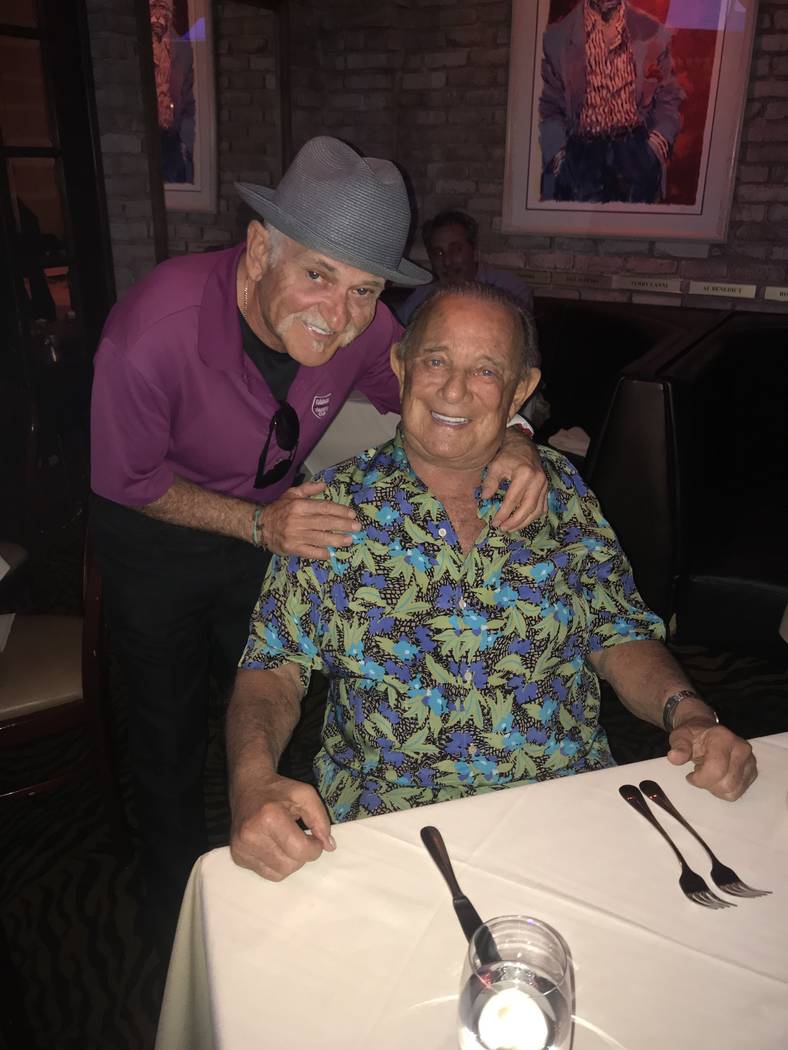 Daniel Emmet should win "America's Got Talent," if only because he fits the title.
But it takes more than talent to win the NBC competition show. You need a particularly compelling life story, of course (trying to earn money for to build a house for Grandma resonates with the viewing public). It also helps to be unique — Emmet, scheduled to appear in Tuesday's "AGT" audition show, would greatly enhance his chances if he were to sing "O Sole Mio" while juggling chainsaws.
As it is, Emmet sings that song in Italian and English in "The Cocktail Cabaret" at Cleopatra's Barge at Caesars Palace. The 6 p.m. production is Emmet's regular gig. The show is massively talented — that word again — co-starring Eric Jordan Young, Niki Scalera and Maren Wade. Last week, onetime "Phantom — The Las Vegas Spectacular" lead Brent Barrett and Heidi Webster (late of "Steve Wynn's Showstoppers") subbed for the vacationing Young and Wade. (Thursday and again July 6, crossover tenor James D. Gish is subbing for Emmet, who might well be nationally famous by the end of summer; and Nicole Pryor steps in for Scalera on Saturday).
The 25-year-old Emmet is a dashing kid with an operatic voice that shakes the cocktails. He's performed around town for the past four years or so; I first caught him at Kelly Clinton-Holmes' "Open Mic Night" at Bootlegger Bistro, and also at Tuscany Suites, The Space and on "The Dennis Bono Show" at South Point.
Emmet's performances at Myron's Cabaret Jazz at The Smith Center for the Performing Arts were especially memorable, as the upstart vocalist was backed by keyboard virtuoso Philip Fortenberry, the proverbial "Man at The Piano." Fortenberry plays that song behind Emmet in "The Cocktail Cabaret."
The tune was written by the show's co-producer, Keith Thompson, who helped conceive the concept of contemporary tunes rearranged for an early-evening audience. Emmet also performs "Without You," delivering in Spanish and English, and "Bridge Over Troubled Water," in English and Italian.
The dual-language approach keeps the audience on its toes and leads to ribbing from his co-stars. As Young says, "Now you're just showing off."
Emmet is able enough to make a mark on "AGT," a show whose champions include such Strip headliners as Terry Fator at The Mirage and Mat Franco of The Linq Hotel (and one notable "loser," in finalist Piff the Magic Dragon) of Flamingo).
Based on pure acumen, and already based on what has been trotted on the "AGT" stage this season, Emmet should be a favorite for the title. But that doesn't mean he'll take the championship. Catch Emmet while you can on NBC and at Caesars Palace, where he's already a winner.
Tommy at 90
Tommy DeVito once told me the story of "Jersey Boys" that was about 50 percent true. What was on the money, always, was this: "We were from the wrong side of the tracks."
A founding member of the Four Seasons and a Las Vegas resident, DeVito celebrated his 90th birthday Friday night at the Italian American Club. DeVito still plays guitar regularly, and played so much at his home Friday that his fingers began to bleed. Though Frankie Valli is legendary for his high vocal range, DeVito can still climb the ladder, too. He unexpectedly sang out the chorus of "Walk Like a Man" in its original key, during a chat at his table at IAC.
Vinny Adinolfi and his son, Vin A., from The Bronx Wanderers at Bally's were among the many well-wishers at Friday's party. DeVito took an early interest in the family act in gigs around New Jersey, around 2004, even before "Jersey Boys" was a stage production.
"He told me do their Four Seasons material, because the play was going to be a big hit," Vinny Adinolfi said. "We did that before the play hit and when it did agents from all over the country were looking for Four Seasons bands. It definitely got us work."
DeVito had spent the day with his old friend Joe Pesci at DeVito's Las Vegas home. Pesci's celebrated friendship with the Four Seasons was retold in "Jersey Boys," which ran for eight years on the Strip before closing at Paris Las Vegas in September 2016.
Pesci visits DeVito frequently in Las Vegas. The two remain close, but from a distance.
"I've known Joe since he was 7 years old," DeVito, 15 years Pesci's senior, said. "Imagine that. He's talking about moving to Las Vegas, to Summerlin. When he moves in, I'm moving out!"
He was there
More on Pesci, who hung at Piero's Italian Cuisine on Tuesday and Wednesday nights. Pesci and restaurant owner Freddie Glusman are friends dating to the days when "Casino" was filmed at the restaurant in 1995. Glusman loves telling the story of how he would not allow Pesci (or, anyone) to smoke cigars in the restaurant. But when director Martin Scorsese rented the restaurant at $30,000 a day for six days, Pesci seized the moment.
"Joe loves his cigars," Glusman says. "So when they were filming, he walked around smoking these cigars, and every time he'd pass me, would blow smoke in my face."
Fire tonight!
"Inferno," the stage show at Paris Theater not investigating a "hiatus," celebrated its 100th show this weekend. There was to be cake and — of course — candles after Sunday's show.
Who was where
Gary Numan joined Nine Inch Nails for the encore of their sold-out show Saturday at The Joint at Hard Rock Hotel. But by the time I was informed of this event by text from my running mate Jason Feinberg of Fox 5, I was driving from valet. So, yes, it was my turn to sing, "Here in my car …"
John Katsilometes' column runs daily in the A section. Contact him at jkatsilometes@reviewjournal.com. Follow @johnnykats on Twitter.