Deadmau5 Vegas show draws 4,500, but county is OK with it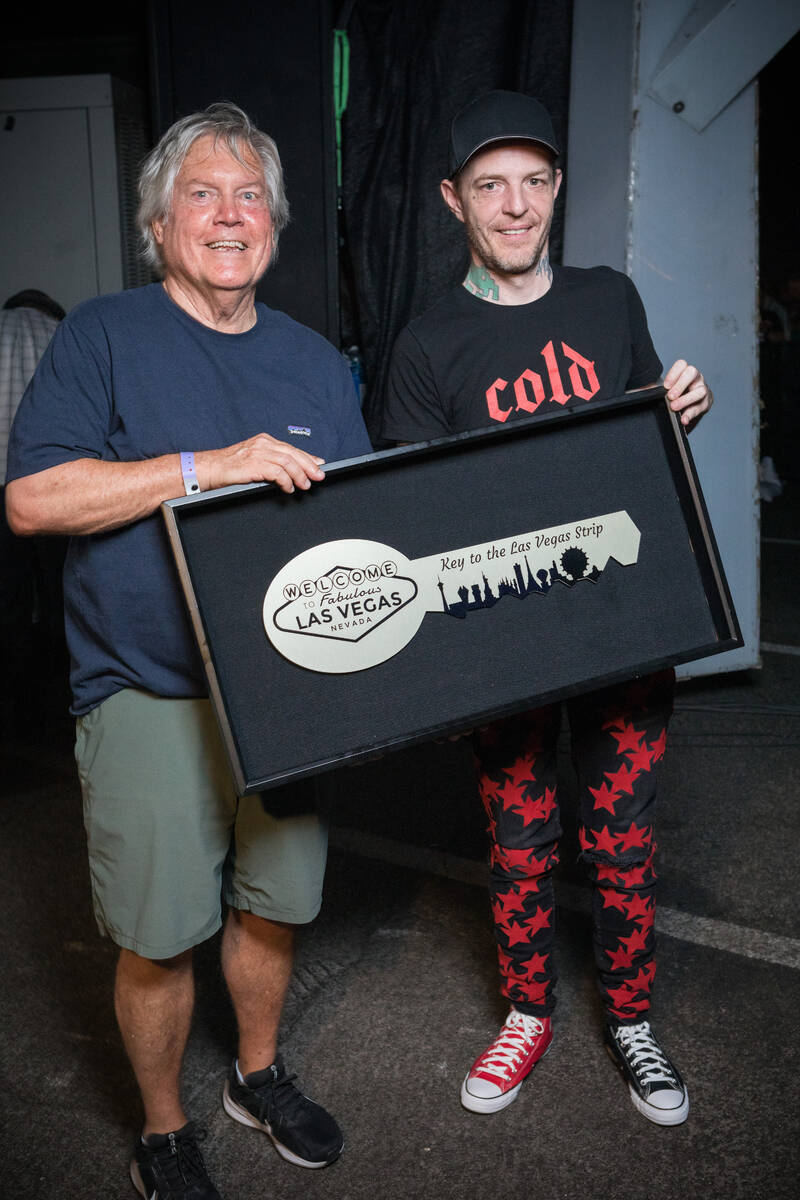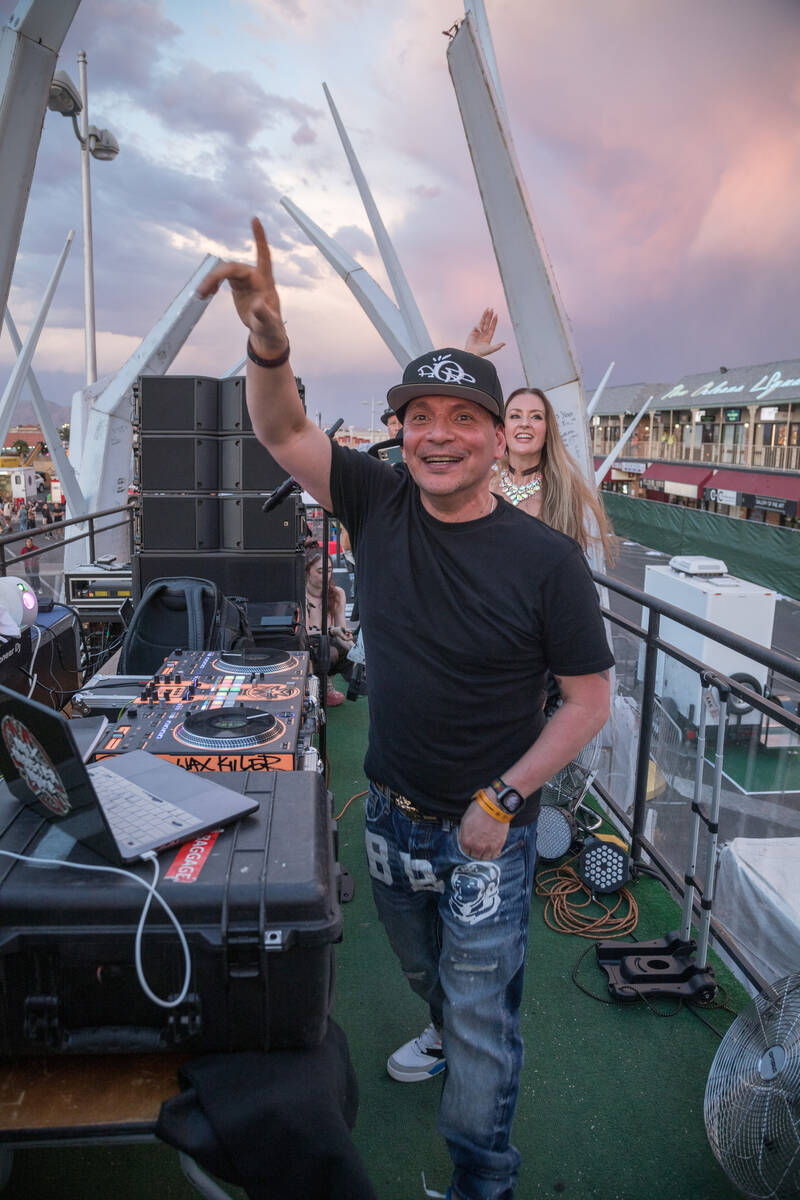 EDC has spent another weekend in VegasVille, filling the Las Vegas Motor Speedway. But an outdoor event featuring a pillar of the EDM culture drew a crowd far lower than initial forecasts.
The "Fabulous Historic Commercial Center Block Party" headlined by Deadmau5 drew an announced crowd of 4,500 Thursday night. Emphasize "announced," because those who conduct business at Commercial Center were throwing out numbers ranging from 1,200 to 3,500.
But the county does count, and officials are confident in that 4,500 figure. That is still far short of the 12,000 fans who secured free tickets online. Pre-event estimations were for 8,000 to file into the Commercial Center parking lot. That is in line with the usual percentage for the actuate attendance compared to online reservations for such an event.
The event was expected to do better business. The block party featured Vegas favorites Bella Strings and Franky Perez Band, with Mix Master Mike of Beastie Boys announced during the week. There was big-scale art, highlighted by El Pulpo Mecanico, the 35-foot-tall, fire-belching mechanical octopus from Burning Man.
Reasons abound for the low turnout.
It seems EDM fans don't always follow through with physical participation for free shows. They show a lot of skin, but don't show up unless they have skin in the game. The weather became a little chippy Thursday night, certainly quelling interest. Logistics were a concern, as Commercial Center is not a destination — yet — for such an event.
Visiting Commercial Center after nightfall is still a a dicey proposition, in spite of heightened security over the years. There was so much private security and so many Metro Police officers assigned to the event, Commercial Center was likely the safest spot in Las Vegas that night. This would be a first, in my 27 years in VegasVille.
Aside from the disappointing turnout, business owners complained that the fencing, draped in green windscreens, cut off business around the annex. They said the absence of directional signage limited foot traffic. They would not be reimbursed, either, for financial shortfalls from the block party.
Taken together, the event experienced too many issues to be deemed an unqualified success. But the county is taking the long view of what happened. Clark County spokesman Erik Pappa and commissioners Tick Segerblom and Ross Miller said before the event that the block party was a grand marketing blitz for the Commercial Center.
"The Commercial Center got more free advertising over the course of this last week than it's had the past decade," Pappa said Friday. "We introduced people to Commercial Center who probably weren't even aware of Commercial Center's existence prior to the event."
And, Segerblom introduced Deadmau5 (legal name of Joel Thomas Zimmerman) to the concept of a county proclamation and a Key to The Las Vegas Strip, even if you are somewhat east of the Strip.
For businesses, the block party fell under the "exposure" strategy, where getting your name out there might not work that night, but will lead to opportunity later. My friends in the entertainment field often say, "Exposure doesn't pay the bills." Similar to small-business owners, they need to be convinced a step back can lead to a sprint.
But for the first time in memory, Commercial Center has multiple county commissioners leading an earnest renovation effort. They are inviting rich investors to buy into this space and create an art colony, gentrifying a 60-year-old, 120-acre parcel. Sixty acres are the primary entertainment-retail-hospitality piece, filled with diverse businesses and real-estate potential.
Derek Stonebarger of Rebar in the Arts District is ponying up with his Arty's Steakhouse, a culinary-art experience, next to Cue Club.
Lotus of Siam is reportedly planning to reopen its original restaurant in November. Chris Cooper's Coop's Cabaret & Hot Spot is finding its way with supper-club and brunch shows. You can still chalk ye olde stick at the Cue Club. Commercial Center Business Association President and A Harmony Nail Nail Spa owner Paula Sadler has for 15 years led the business's upkeep of the famous parcel.
Further around the 'hood, iconic Vegas family business John Fish Jewelers is still operating at Commercial Center, Vickie's Diner is new to the neighborhood, as is Irena Damianova's Balkan Bar & Grill and sister business, Crystal Banquet Hall.
An island of intrigue, the Commercial Center is, at least, back in conversation. We're talking about it now, and we have the guy in the flashing mouse head to thank.
Low places, lofty plans
Garth Books is developing the Friends in Low Places Bar & Honky Tonk in Nashville. He hopes to be open by his 62nd birthday on Feb. 7. I asked Brooks on Thursday, during the press conference leading to his "Plus One" opener at Caesars Palace, if he'd bring an outpost to the Strip.
"I can tell you right now, if there would be another city we'd do other than Nashville, we're standing in it," Brooks said. When I said I'd be at the opening, the superstar said, "I'm gonna hold you to it."
Tease this …
We expect that "Jesse's Girl" hitmaker Rick Springfield will add Nov. 9-10 to his extended engagement at The Strat. These are Springfield's third and fourth Strat performances, after shows March 25-26, in what was originally billed as a residency. Multiple weekends help make it so.
Cool Hang Alert
Pete Peterkin's "Super Stars Soul Review" plays Sunday at Italian American Club Showroom. Peterkin's production pays tribute to Ray Charles, Chuck Berry, James Brown, Little Anthony and Ike & Tina Turner. Buffet starts at 6:30 p.m., performance at 8 p.m. Wear the groove shoes.
John Katsilometes' column runs daily in the A section. His "PodKats!" podcast can be found at reviewjournal.com/podcasts. Contact him at jkatsilometes@reviewjournal.com. Follow @johnnykats on Twitter, @JohnnyKats1 on Instagram.