Debbie Reynolds, Carrie Fisher were Todd Fisher's 'Bright Lights'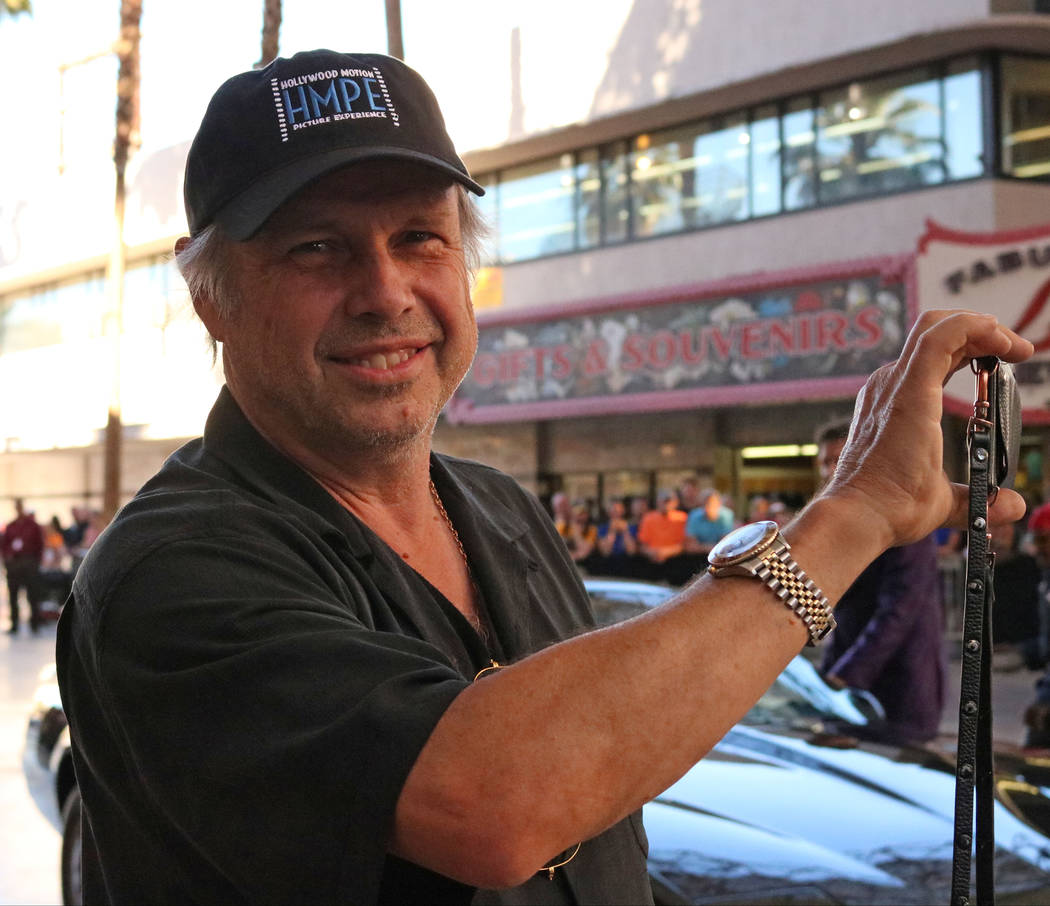 The legacy of Debbie Reynolds and Carrie Fisher is effectively captured in the HBO documentary "Bright Lights." The film is screening at 2 p.m. Sunday at Brenden Theaters at the Palms during the Las Vegas Film Festival.
The next labor of love for the family is corralling possessions left behind by the legendary mother and daughter, who died just a day apart in December (Fisher on Dec. 27, Reynolds on Dec. 28 ) It's a task for the ages.
"My family is what you would call 'high-end hoarders,' " says Todd Fisher, Reynolds' son and Fisher's brother. "She has got stuff stashed away that has been in storage areas for decades, from Las Vegas to L.A."
One of those areas was what the family dubbed the "Vegas Room" of the Debbie Reynolds Dance Studios in North Hollywood. The space was originally used to store Reynolds' film and stage costumes and many movie artifacts from her days as owner and operator of the Debbie Reynolds Hollywood Hotel on Convention Center Drive. It also became a catch-all place foritems including a set of Carrie Fisher's original "Star Wars" scripts – replete with her handwritten notes – along with movie props (such as light sabers and Stormtrooper blaster guns), costumes and gifts from fans.
One of those containers, the size of a cigar box, held mementos collected when Reynolds entertained the troops on a USO tour during the Korean War.
"There was a Red Cross pin, an ID card, an entertainment medal she was awarded, money, photos, all in this unmarked box," says Fisher, who trustee of his mother's and sister's estates. "When I saw that, the brakes went screeching, because I easily could have just thrown it way. But instead, we have had to open every single box, whether it was marked or not."
What is not retained by the family will be auctioned in September. But Fisher is taking a break to attend Sunday's "Bright Lights" screening, contributing his family's considerable cache to the burgeoning film festival.
He also will host a Q&A following Sunday's screening, saying, "I just think it is important for me, for my family, to help support the arts in this city. My mother and sister would have wanted that."
"It was really Carrie's idea to do (the documentary), because my mom wasn't feeling so hot," Fisher says. "My sister wanted to do a legacy piece, and I went, 'Mom is going to hate this,' because she really never wanted to toot her own horn."
Reynolds is featured prominently in the film, which premiered at the 2016 Cannes Film Festival and featured in the New York Film Festival last fall.
"If you ask my favorite part, it's Carrie being Carrie and watching my mother respond to her," Fisher says. "Carrie was a quote machine, like a Thomas Jefferson or Mark Twain. She told me a story once about having lunch with Joni Mitchell, and Joni Mitchell started to write down everything my sister was saying. 'I don't want to miss this.' "
Fisher says the film's powerful depiction of his sister's battle with drug addiction and bipolar disorder – footage her attorneys argued should have been cut – are enormously important.
"I shot that footage and it was the first time you really see her having a manic attack, her being bi-polar. Carrie believed that we needed to show the world these moments, absolutely," Fisher says. " 'This is how we help people,' is what she said at the time, not about making everybody look perfect and beautiful all the time."
Fisher says a follow-up film is being planned. "When they passed away, it derailed everything in our lives, including that project," Fisher says. "But when we saw that 'Bright Lights' was received so well, we decided we wanted to do it." Certainly, there's no dearth of material or memories.
John Katsilometes' column runs daily in the A section. Contact him at jkatsilometes@reviewjournal.com. Follow @johnnykats on Twitter, @JohnnyKats1 on Instagram.