Dinners by Giada auctioned for $220K at Black and White gala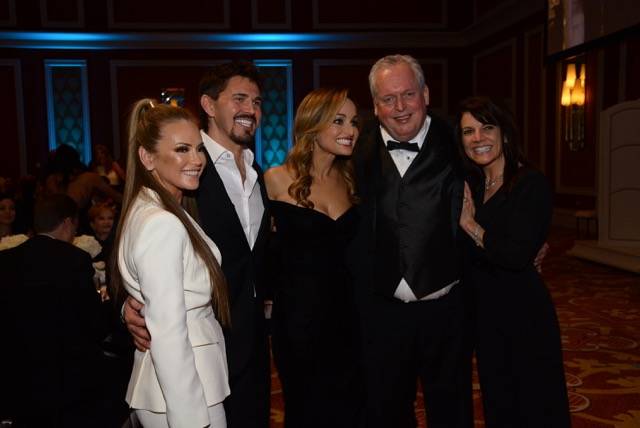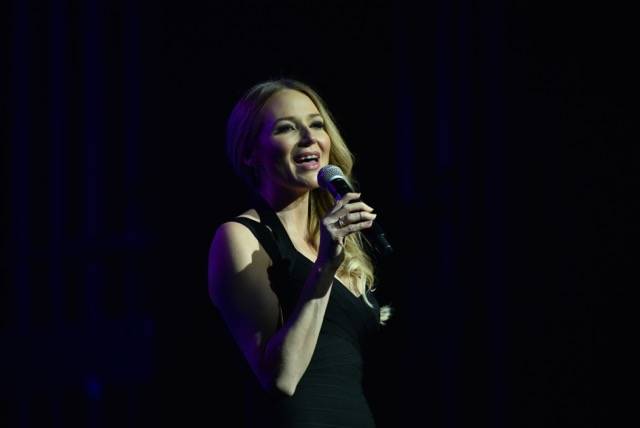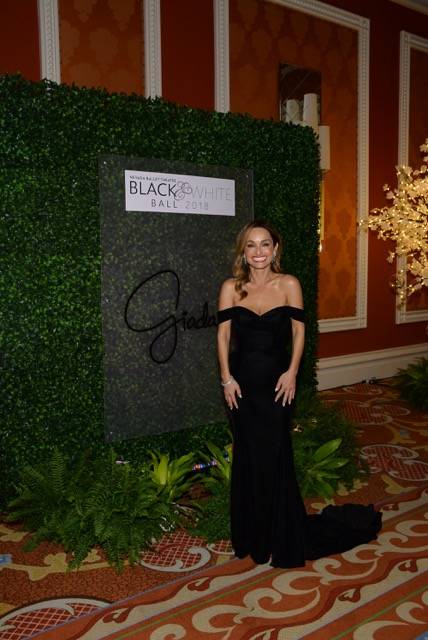 The bidding war prompted an exhausted Tom Jenkin to say, "That's going to be some expensive spaghetti."
Worth $220,000, specifically (gratuity not included).
The live auction at Saturday night's Nevada Ballet Theatre Woman of the Year gala at Wynn Las Vegas pitted a pair of VegasVille power couples against each other for a group dinner to be prepared by Giada De Laurentiis. Jenkin, a top executive with Caesars Entertainment, and his wife, Trish; and Switch founder Rob Roy and his wife, Stella.
The auction lot that sparked the wild bidding war was listed in the gala's program as a dinner to be prepared by an anonymous chef. When De Laurentiis, the night's Woman of the Year honoree, stood and announced she was the mystery chef, the bidding took off.
With Giada and ace auctioneer Chet Buchanan extolling both couples, the Jenkins and Roys bidding volley escalated quickly from $10,000, to $50,000 and finally halted at $110,000. De Laurentiis said she would cover both dinners for a total of $220,000, which is believed to be the highest live-auction bid ever at the NBT gala, held annually since 1985.
De Laurentiis, one of the Strip's leading restaurateurs and culinary celebrities, launched her first Vegas restaurant, Giada, at Cromwell in 2014. She said before the program that Pronto, her second venture, is scheduled to open Saturday at its Caesars Palace location just across from Rao's and Mr. Chow.
"I spent the last two days there, and I'm very confident we can have our soft opening next Saturday, and our grand opening on Feb. 10," De Laurentiis said. "I have been fine-tuning all the details, like making sure we have chargers throughout the space and coat hooks — all the little things that make the world of difference.
"I take care of all the little things, because that's what women do, make sure of those details, like making sure the light is perfect, the pictures are in the right places, the colors are vibrant and the signage is what it is supposed to be."
De Laurentiis described the color scheme is tomato-red and lemon-yellow.
"This is not a dingy-dark place," she said. "It's a cup of sunshine."
Our Jewel moment
Folk and poetry artist Jewel was the night's unbilled guest performer. She told the audience that she could not stay for the entire program because, "I have bronchitis," then performed a stirring, a cappella version of "Somewhere Over the Rainbow" as a tribute to De Laurentiis.
Jewel's story is the inspiration for Cirque du Soleil's annual charity production, "One Night for One Drop" March 2 at MJ One Theater at Mandalay Bay.
Grammy's Oct. 1 tribute
Eric Church, Maren Morris and Brothers Osborne, all of whom performed at Route 91 Harvest, site of the Oct. 1 mass shootings that killed 58 music fans, performed Eric Clapton's "Tears in Heaven" on Sunday night at the Grammy Awards show at Madison Square Garden in New York.
The lineup was announced earlier this month, but the song was not.
The number opened with Morris announcing, "We want to honor the memory of the music-loving souls whose lives were so cruelly taken from us lost their lives on Oct. 1," and Church, who headlined the first night of the event, adding, "May they all rest in peace." The singers' voices wavered as they were backed by video panels showing the names of the 58 victims.
Hooters is hopping
Shows to know coming to Night Owl Showroom at Hooters: "Cons of Comedy," 9 p.m. nightly. Comedy and acrobats mix for high-energy antics, I am told. Opens Feb. 16.
And, "Electric Candy," the latest project from GAR Entertainment, which produced the stylish/sexy Sunday-night show "Reverie" at Bally's Indigo Lounge last year. Reminding of Ivan Kane's 40 Deuce club at Mandalay Bay and Pussycat Dolls at Caesars Palace and Planet Hollywood, "Electric Candy" runs 10:30 p.m. Fridays, Saturdays and Sundays. A 5:30 p.m. show is also about signed for the room.
I'm also hearing that master impressionist Gordie Brown has been given new life in his 7:30 p.m. slot. We need a look-see at Brown's new digs. But hotel officials are reportedly happy with Brown's show and numbers, and vice versa.
Who Was Where
Jennifer Lopez and Alex Rodriguez on Saturday at Yellowtail Japanese Restaurant & Lounge at Bellagio … Karl "The Mailman" Malone on Wednesday at Carlos Santana's rock show at House of Blues at Mandalay Bay. Malone was with Muhammad Ali's longtime manager Gene Kilroy.
John Katsilometes' column runs daily in the A section. Contact him at jkatsilometes@reviewjournal.com. Follow @johnnykats on Twitter, @JohnnyKats1 on Instagram.