Dolan says Vegas is perfect for his 'lightbulb-y' Sphere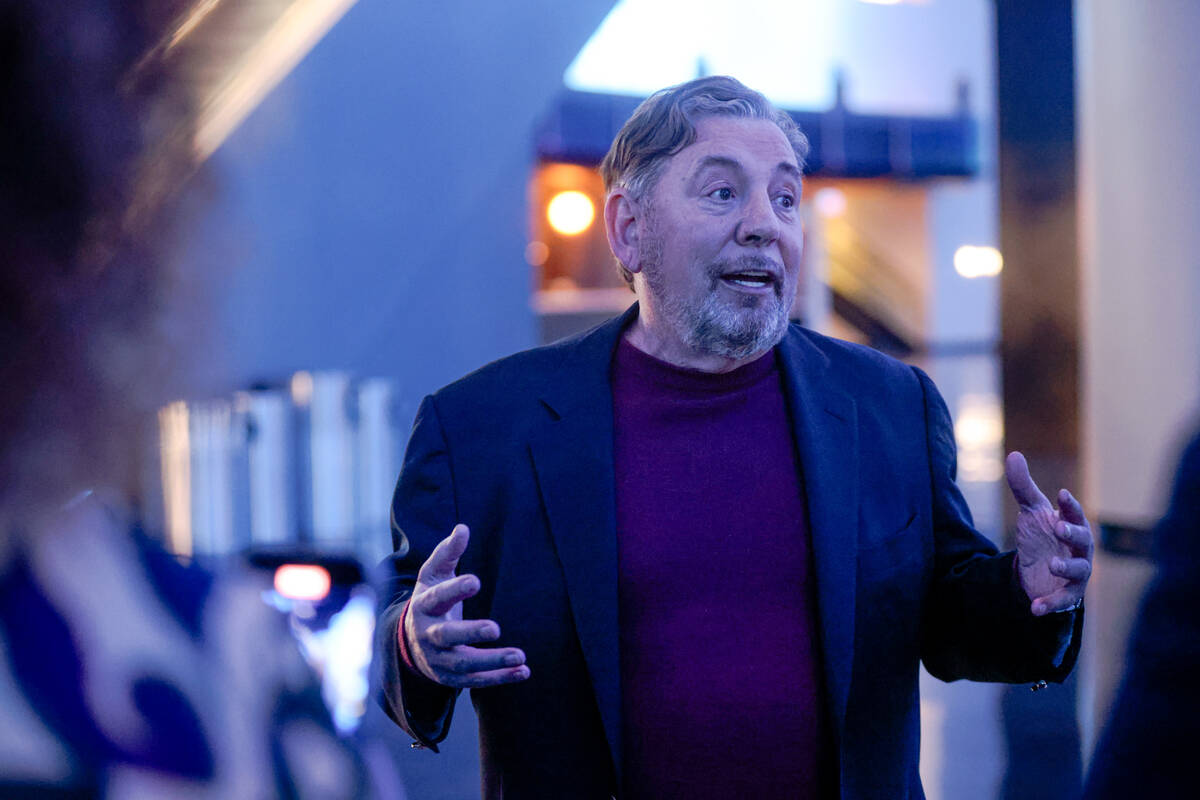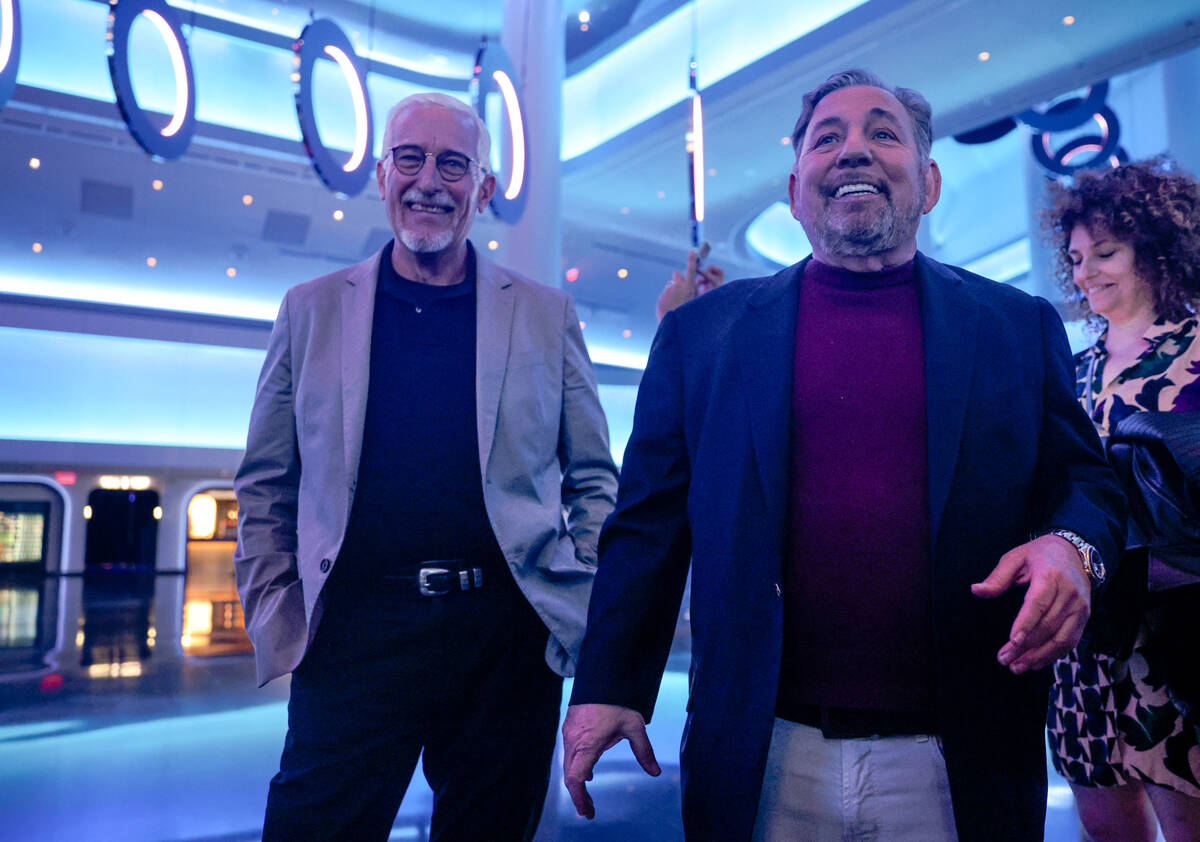 It's been called "The Sphere" and simply "Sphere," depending on which exec you're talking to.
But to Jim Dolan, the big globe in Las Vegas will ultimately be referred to as "a Sphere," one of many. Forgive the executive chairman and CEO of Madison Square Garden Company for sounding kinda greedy. He obviously feels his $2.3 billion orb will be a hit.
"I'm gonna put them, if I can, all over the world," Dolan said Thursday during a preview of The Sphere's atrium. "We have a site we already own in London, where we could build one."
MSG Sphere London is indeed a proposed venue, though not yet approved.
What about a Sphere in New York, Dolan's home court?
"It's tough to build one in New York, if I could ever get past all the permitting and everything else," Dolan said. "New York probably won't be next."
Dolan is in town to see his $2.3 billion baby open with the "U2 UV: Achtung Baby" residency launch. Darren Aronofsky's "Postcard From Earth," playing multiple times daily, premieres Oct. 6.
The venue's visionary said he's already gazing at the horizon. He sounded as if he's looking outside the U.S. for Sphere 2, Son of Sphere, or whatever it will be called.
"We have a lot of interest from the international community. Many of those people are coming this weekend, and that's what makes this so huge, right?" Dolan said as the atrium's blue hues danced overhead. "Until you see it, until you've experienced it, it's difficult to move forward."
Dolan teased, "When I talked to — I won't name the city — about building a Sphere, they can come and see this one, and see what we're talking about."
MSG owns several famous, groundbreaking venues, among them NYC landmarks Madison Square Garden and Radio City Music Hall. But Dolan found potential for expansion, and an innate willingness for risk, in Las Vegas.
"I think Las Vegas was the perfect market. This marketplace is about growth, they welcome the notion of putting a big, huge, spherical, lightbulb-y thing in the middle of it. There are other markets that might not necessarily think that was the best thing."
Dolan talked of the welcoming attitude of tourism execs and elected officials, "This market loves the show, it loves entertainment," the 68-year-old entertainment magnate said."The Sphere is about all of those things."
Dolan is also confident millions of tourists will be drawn to The Sphere like moths to … a jack-o-lantern, a moon, U2 logo or whatever else is displayed on the exosphere.
"Las Vegas is a huge market with about 50 million people who come through here," he said, smiling. "There's there's plenty of potential audience for us here. All those things together make Las Vegas the perfect place."
John Katsilometes' column runs daily in the A section. His "PodKats!" podcast can be found at reviewjournal.com/podcasts. Contact him at jkatsilometes@reviewjournal.com. Follow @johnnykats on X, @JohnnyKats1 on Instagram.