Downtown Las Vegas loses a leading visionary
Updated January 23, 2023 - 7:33 pm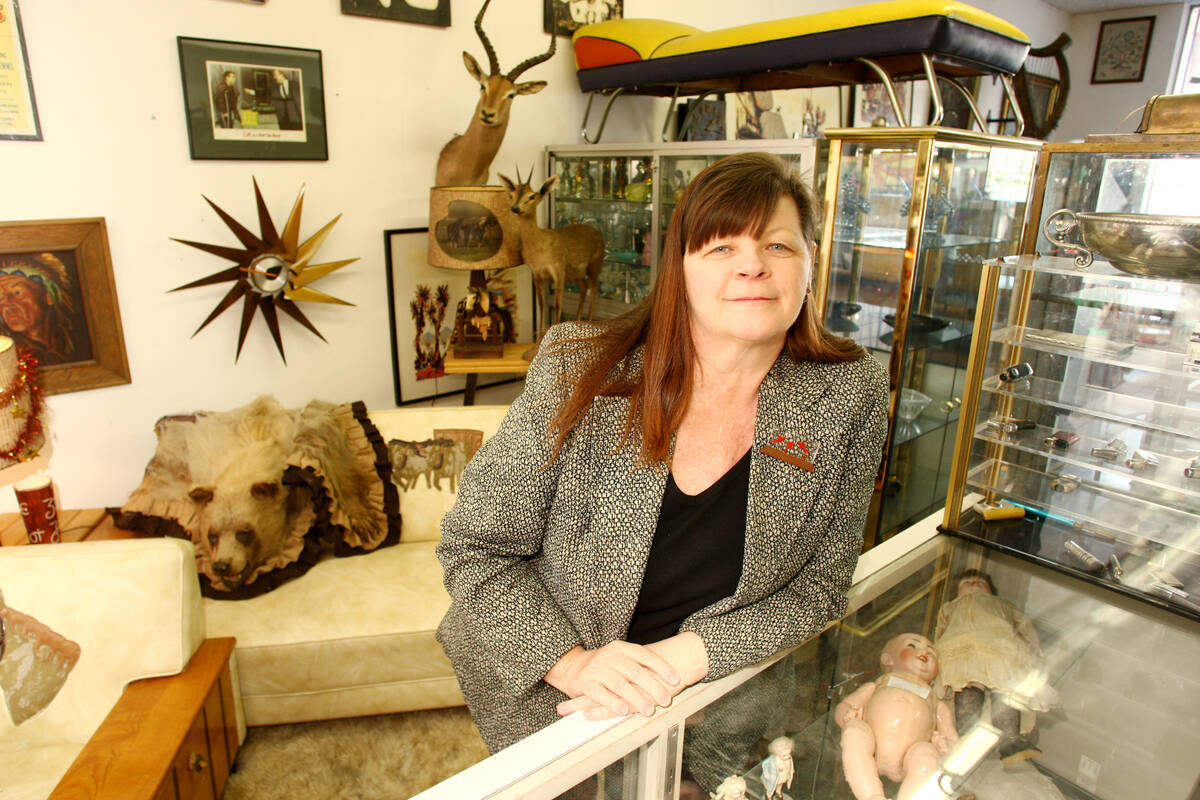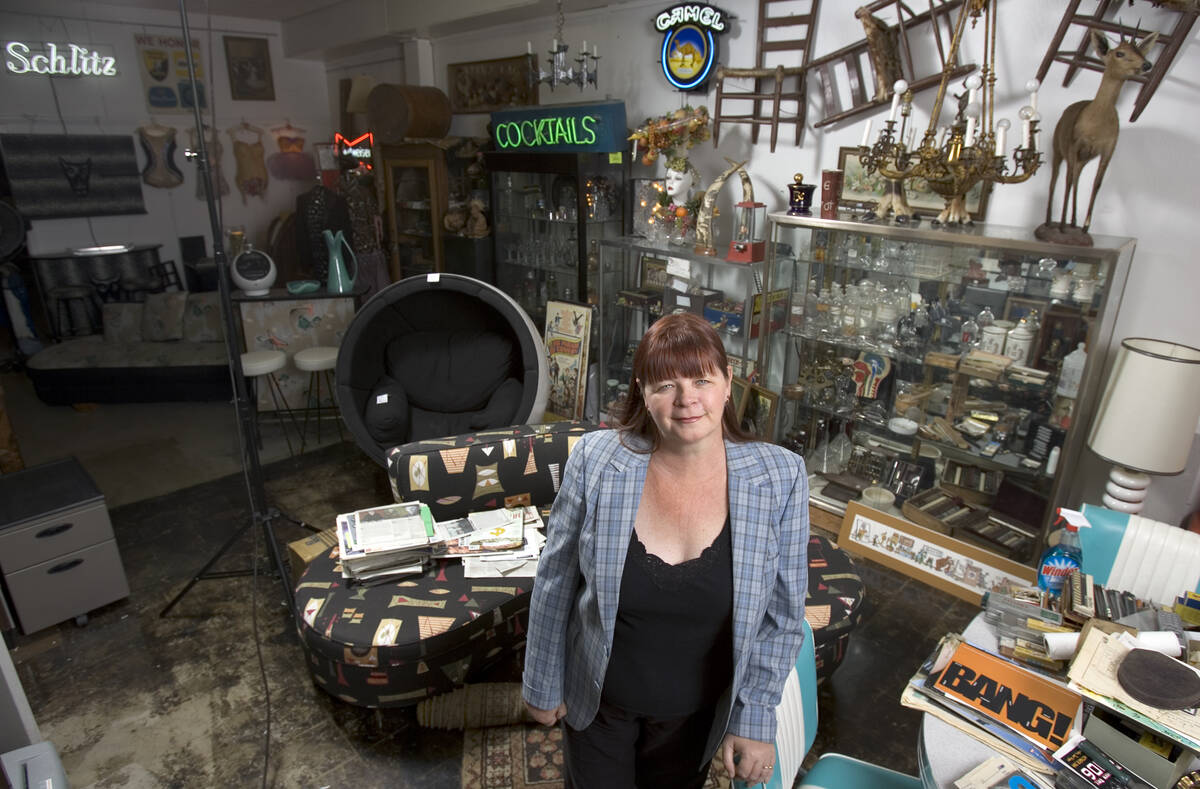 Before Cindy Funkhouser envisioned First Friday, she visited First Thursday.
It was an arts event in Portland, Oregon, some 22 years ago. By then a longtime Las Vegan, Funkhouser returned with a vision, that this type of art walk and community event could take off in downtown Las Vegas.
"First Friday was literally born in my living room, with Cindy and this idea," says P Moss, founder of the famous Vegas bar Double Down Saloon and a friend of Funkhouser for 25 years. "She had been to Portland, to the Thursday art walk, and she liked that. She asked me if I thought something like that would work downtown, here."
Funkhouser died of natural causes Dec. 21 at age 64 in Las Vegas. Moss is hosting his friend's celebration of life at 6 p.m. Feb. 18 at Double Down.
Moss gave Funkhouser an honest assessment when she presented her First Friday concept.
"I said, 'You know, Cindy, I don't think so,' " says Moss, who also owns Frankie's Tiki Room and will manage Triple Down bar at the developing Punk Rock Museum. "Keep in mind, this was more than 20 years ago. At that time, people were very apathetic about things like that. There was a lot of talk, but nobody really wanted to get involved."
Funkhouser got involved. As owner of The Funk House antique store in the heart of today's Arts District, Funkhouser led the launch of First Friday in October 2002.
The business owner and downtown visionary was known for her hard-focused vision for the Arts District. Along with prominent Vegas arts figures Naomi Arin and Julie Brewer, Funkhouser founded the nonprofit organization Whirlygig Inc. to oversee First Friday and advance the Las Vegas arts scene.
Funkhouser was unafraid of clashing with fellow operators in the early days of First Friday, and the Arts District itself. She was dedicated to consistently promoting Las Vegas artists of all ilks in the core of the city.
"I would put Cindy above Tony Hsieh," says Las Vegas native, artist and musician Ginger Bruner, a friend of Funkhouser's dating to the Four Queens days. "She started something, with no money, in a place where nobody wanted to go."
Hsieh and three Zappos partners purchased First Friday in 2011. Today the event prospers under the First Friday Foundation, celebrating its 20th anniversary last October, an event that remains rooted in Funkhouser's early efforts.
"Cindy really was very important in the lives of many artists," Bruner said. "From the beginning, she brought them in, showed their work, made them think about how to present their work in what was really an odd space."
From a gathering of between 200-300 at its inaugural event, First Friday has grown to a massive monthly gathering of the Las Vegas creative community. Up to 20,000 people have celebrated artists, musicians and culinary figures on the corner of Main Street and Charleston Avenue.
As it was 20 years ago, the event is free and open to the public, routinely overtaking the Arts District.
Funkhouser would seem an unexpected figure to spark such a phenomenon when she moved to Las Vegas from her home in Sioux City, Iowa, in 1980. She was a bartender at Four Queens on Fremont Street for 13 years until 1997 (she met many Vegas musicians and artists at the popular Monday Four Queens jazz nights).
During that time, Funkhouser leased space at Red Rooster Antique Mall. Soon, she bought an old motel on Utah Avenue, for her original Funk House Antiques shop.
In 2002, Funkhouser relocated to The Funk House on the corner of Commercial Center and Colorado Avenue. Visitors often marveled at how ideally Funkhouser's surname matched the spirit of that business, where she also lived in a second-level loft. In The Funk House, antique surgical equipment shared space with vintage gumball machines, toy dolls from the '50s, Art Deco furniture and neon cigarette signs.
Within months of the move, Funkhouser was offering free space to Vegas artists to exhibit their creations. Those who had never been to that neighborhood found The Funk House to be a quirky, edgy arts annex.
"The very first First Friday wasn't much of a First Friday, it was a show at The Funk House," Moss recalls of the event in the back room, featuring Vegas punk band The Vermin and the art of Bruner and Brady Lawrence. "I set this up with Cindy. There was art on the walls, and we thought because The Vermin was a draw, they would come down and see the art."
Moss remembers Funkhouser saying she was worried about all the punks in her store, possibly stealing some of her distinctive items.
"That was a legitimate concern," Moss said. "But it turned out great. We had beer, we had art, a lot of people showed up. It was a positive event."
Her health failing, Funkhouser sold The Funk House in 2015. She continued to reside in the historic John S. Park neighborhood downtown.
Today, the old Funk House building at the epicenter of the Arts District boom is a stark-white, lingerie shop. Nearby, the neighborhood has bloomed with restaurants, coffee houses, antique stores (of course), clothiers, a couple theaters, even a comedy club.
Arts aficionados would love more galleries in the 18b footprint. But no question, Funkhouser's old neighborhood has grown into one of Las Vegas' signature destinations.
"You could make the case that there might not be an Arts District, if it wasn't for Cindy," Moss said. "She always pushed it, and she pushed it when nobody cared."
John Katsilometes' column runs daily in the A section. His "PodKats!" podcast can be found at reviewjournal.com/podcasts. Contact him at jkatsilometes@reviewjournal.com. Follow @johnnykats on Twitter, @JohnnyKats1 on Instagram.
Cindy Funkhouser: July 29, 1958-Dec. 21, 2022.
Celebration of Life: 6 p.m. Feb. 18, Double Down Saloon, 4840 Paradise Road.
Survived by: Her mother, Patricia Funkhouse; her son, Jason Osgerby; her sisters Terry Goldman, Lori King, and Lisa O'Brien; her granddaughter, Bella Lisa Marie Osgerby; her grandson, Tommy Rex Osgerby; and nephews and niece David, Riley and Sarah.
Donations: Funkhouser's family is asking to honor her memory by voting, recycling, supporting community arts, and supporging small businesses.