Elvis sidelined as 'Legends in Concert' rolls with Bob Marley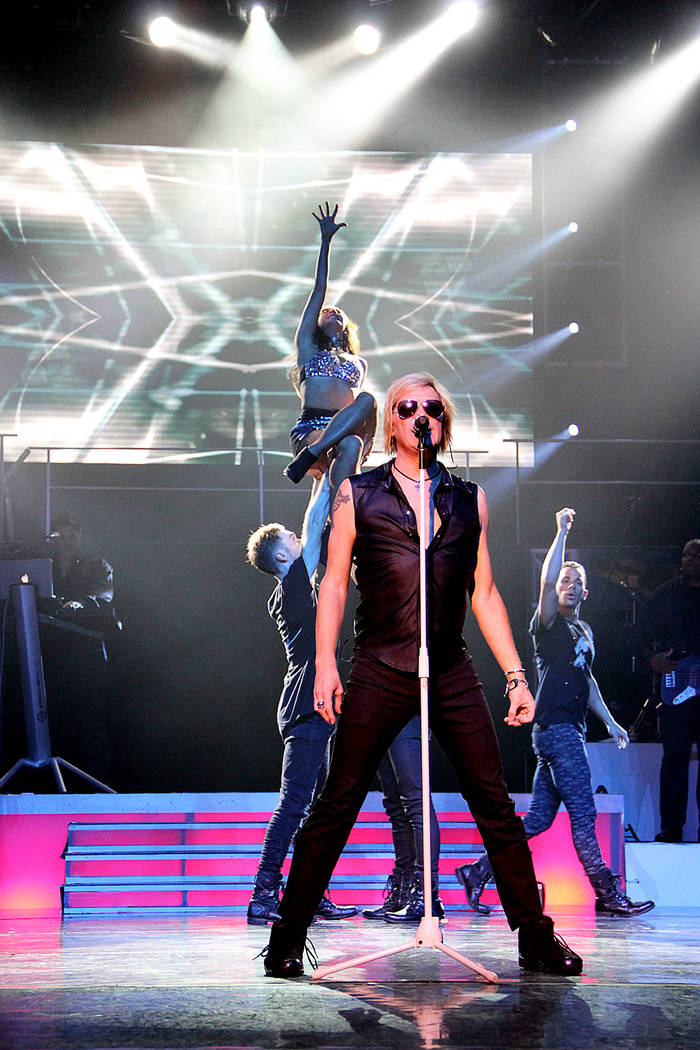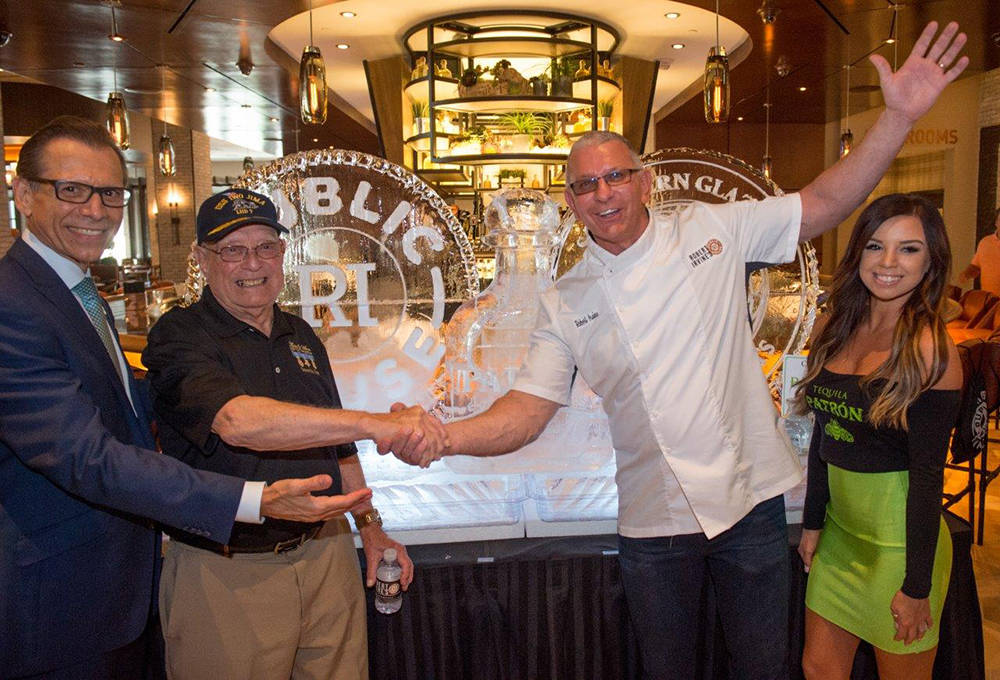 I went to "Legends in Concert" this week, and found reggae was king, and the King was out.
This is today's "Legends" show at the Flamingo Las Vegas, which in May celebrated its 35th anniversary on the Strip. The classic tunes of Bob Marley filled the air to open Tuesday's performance. We were later introduced to new "Legend" Jon Bon Jovi.
Marley is portrayed by a spirited Marvin Gunn (dubbed OneGunn), while Jason Morey works the room as Bon Jovi. Neither artist had ever been given a spot on stage in a the show, but they rocked the showroom as "Legends" premiered its summer lineup.
And Elvis Presley, for decades the cornerstone of the production on the Strip, was sent to the bench. The King will return, though. He's just in the lineup with the other 75 rotating tribute artists in "Legends."
"Elvis has not left the building," Mark Mercer, the show's marketing director, promises. "We'll be excited to have him back in the fall. We're just having fun with this particular lineup."
Meantime, longtime "Legends" fans can inhale the happy concept of Marley, in full costume and flourish, performing in a Strip showroom. The reggae icon is certainly the first artist in that class to be awarded a spot in a "Legends" show.
"I really think reggae is missing on the Strip," Mercer said. "But we found in our own market research that Bob Marley cuts across generations. His fan base really loves him. Anyone who has been on a cruise ship or a vacation on the beach knows his songs. We have people from their 20s all the way to their 80s who know the words to 'I Shot the Sheriff.' "
The Marley and Bon Jovi segments were joined by Michael Jackson (Brandon Jones), Johnny Cash (Shawn Barker), and Tina Turner (Lori Mitchell-Gay). "Legends" has overhauled its cast at least four times a year, with every season. The show has logged 2,000 performances since opening at the Imperial Palace (now The Linq) for a six-week run in 1983.
Employing a live band with singers also performing live, the show keeps pace with the times by employing such contemporary stars as Justin Timberlake, Adele and Bruno Mars. The indispensable holdovers include Frank Sinatra, Cher and — as always — Elvis.
In a side conversation after, Mercer and I ran through the list of "Legends" acts. "If you're going with Bon Jovi, why not Journey?" And he just smiled. This is where we say, don't stop believin'.
Class move
"Soundtrack," starring Clint Holmes and Earl Turner, is offering a pair of tickets to Clark County School District teachers and administrators (with valid school ID). This offer is for shows Thursday and Aug. 4; and also Aug. 9 and 11.
"Soundtrack" showtimes are 7 p.m. at the International Theater at the Westgate Las Vegas. Educators should be prepared for an advanced lesson in showmanship.
It's been a year …
Robert Irvine's Public House marks its one-year anniversary Saturday night. The Steel Benders perform beginning at 9 p.m., and the restaurant's new happy-hour menu is to be sampled. Irvine will be on hand. Toss back a couple of shots, and challenge him to an arm wrestle.
What works in Vegas …
Sebastian Maniscalco at the Colosseum at Caesars Palace. The torrid stand-up comic has added an Oct. 6 date to the existing Oct. 7 appearance. Maniscalco sold out five straight shows at Radio City Music Hall in New York this spring.
He is also the rare contemporary headliner who has memories of the old Shark Club, the nightspot on the corner of Harmon Avenue and the Strip that percolated for a decade ending in 1997.
As the comic told me back in April, "I was a 19-year-old kid who was looking for the clubs, and oh, man, when I saw the Shark Club I said, 'This is it!' "
Call to the Cave
"Defending the Caveman" producers are seeking a replacement for the heretofore irreplaceable Kevin Burke. Auditions are 11 a.m. Aug. 3 and 12 p.m. Aug. 4 at the D Las Vegas. Interested parties (hello!) should send an email to casting@ivorystar.com by Tuesday and include (your own) head shot, bio and resume.
Burke wraps his 11-year run Thursday. As he announced his departure this week, I was reminded of a story he told me years ago of a failed stunt from his regular stand-up/magic act.
During the routine, Burke hides his eyes and asks an audience member to place a knife under one of three paper cups set upside down on a table. Burke then smashes the two empty cups, leaving the cup covering the knife standing.
But Burke's mind wandered one night at Giggles Comedy Club in the Milwaukee suburb of Germantown. He slammed his right hand on the cup concealing the knife, severing a tendon and creating "a pond" of blood.
"I bled and bled, and had to wrap my hand in a bar towel and keep going," he said this week. Burke still has an L-shaped scar in his right palm, his lingering reminder to always stay focused.
Contact John Katsilometes at jkatsilometes@reviewjournal.com. Follow @johnnykats on Twitter, @JohnnyKats1 on Instagram.