Elvis tribute artist Donny Edwards gives Westgate Las Vegas a spin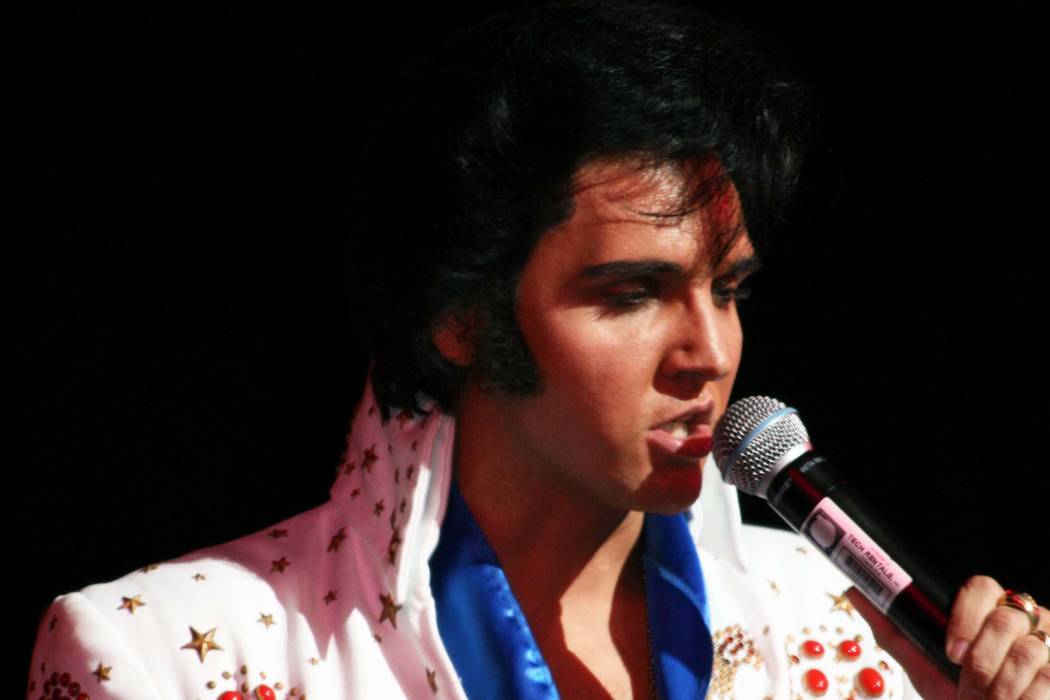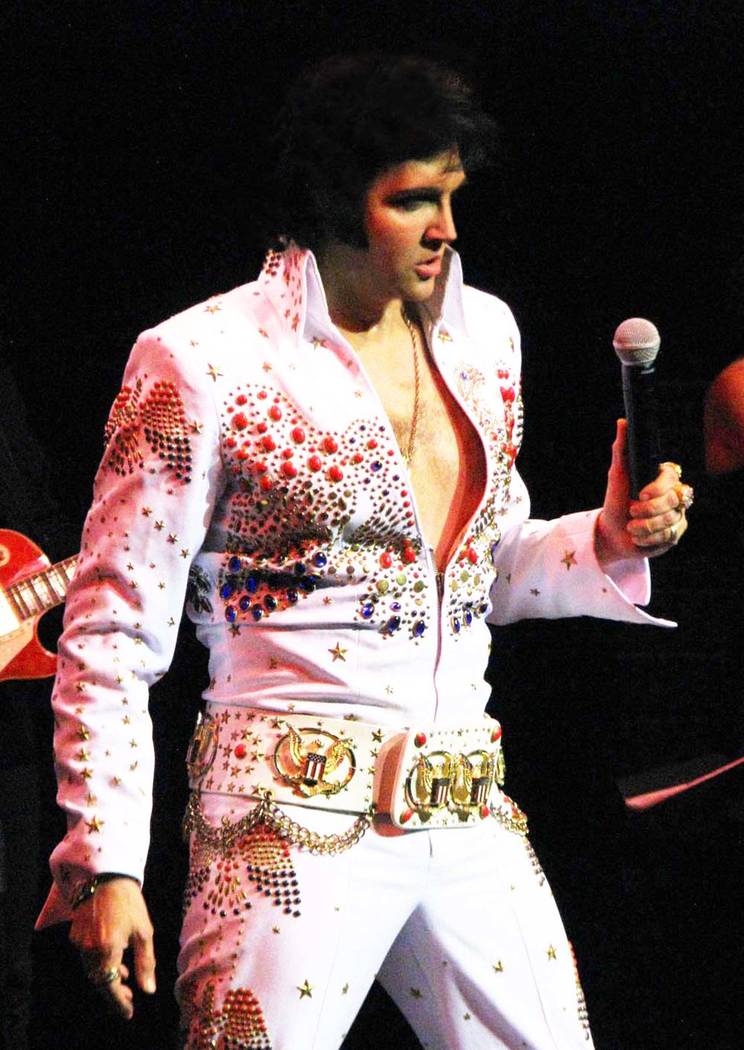 The epic number "2001: A Space Odyssey" thundered behind Elvis as he took the stage at the International and Las Vegas Hilton.
The song is entirely appropriate for Elvis tribute artist Donny Edwards.
"The first time I ever saw that room was in 2001, and I was like, 'Wow, I need to be here,' " Edwards said.
He rolls into Westgate Las Vegas with his Presley production, "The King Lives! Donny Edwards' Elite Tribute to Elvis," at 7 p.m. Friday and Saturday, the dates chosen to precede 40th anniversary of Elvis' death on Aug. 16.
"I had never been to Vegas before then. Sheena Easton was playing there, and they allowed me to look in and check it out," Edwards said. "Other than Graceland, this is a place for every kid who loved Elvis growing up to visit."
He is now based in Las Vegas and keeps a busy, full-time touring schedule across the country.
Edwards' performance history in Vegas dates to the old Elvis-A-Rama Museum on Industrial Road (now Frank Sinatra Drive). The King's collection of vehicles, jumpsuits and guitars was open from 1999 to 2006, closing as Elvis Presley Enterprises acquired the assets with a reported plan to open a new Elvis museum on the Strip.
Edwards held court as Elvis from 2003 until the attraction closed. Elvis-A-Rama never did find a new home on the Strip as the economy faltered soon after the museum shut down. Edwards would have been happy to perform at the new Strip museum — he was a top draw at Elvis-A-Rama — and over the past 2 1/2 years has sold out his recurring appearances at South Point Showroom.
"I think we still see strong interest in Elvis, in the conventions here in Vegas and my shows around the country," Edwards said. "I think if a show is done right, performed well, people will turn out for him."
But Edwards' success has proven the exception to the new King rule in Las Vegas. The Elvis brand has faltered somewhat on and off the Strip over the past several years, to the chagrin of Presley fans and artists across the country. The Cirque du Soleil production of "Viva Elvis" never took hold at Aria, closing in August 2012 after a sluggish 2 1/2-year run.
Efforts to revive the Presley museum and stage show at Westgate — the former International and Las Vegas Hilton — have failed, too. "Graceland Presents: Elvis the Exhibition" and the accompanying "Elvis Experience" production in the renamed International Theater ended abruptly (the museum in February 2016, the show in June 2015). The shutdown resulted in a crisscross of yet-unresolved lawsuits between the resort and Elvis Presley Enterprises.
Las Vegas Elvis tribute artist Trent Carlini performed for years in Shimmer Cabaret (now Westgate Cabaret), but there is no dedicated Elvis show at the hotel or at any other Strip resort aside from "All Shook Up" at Miracle Mile Shops at Planet Hollywood. Downtown, Steve Connolly has a hit with his "Spirit of the King" show at Four Queens.
Edwards said his show works because he captures Elvis' entire career, not one segment of his life. "The Elvis Experience" was a note-by-note, move-by-move adaptation of a full 1972 performance by the King at the Hilton. It was fine — if you were interested in that particular year. But there was no other Elvis period celebrated in the nearly two-hour performance.
"I go through his whole career, talking about why he is always my guy, my hero," Edwards said. "There was his great voice, and also just a natural charisma that we try to get across."
Incorporating an expert 10-piece band, as Edwards has, is not only an artistic benefit, but a must in the theater where Elvis once performed.
Edwards plays all of Elvis' classics — "Blue Suede Shoes," "Heartbreak Hotel," "Jailhouse Rock" and "Hound Dog" in that list of mandatory hits for any Presley tribute artist. He also dusts off such uncommon cuts as the insistently paced "Surrender," the flip side to "It's Now or Never."
"We try to make sure it's all about him — we have rock 'n' roll, gospel, his movies, his concert years, all covered," Edwards says. "We try to educate and entertain about a legend, a guy who went from rebel to royalty."
John Katsilometes' column runs daily in the A section. Contact him at jkatsilometes@reviewjournal.com. Follow @johnnykats on Twitter, @JohnnyKats1 on Instagram.