Felix Rappaport's impact still felt on the Las Vegas Strip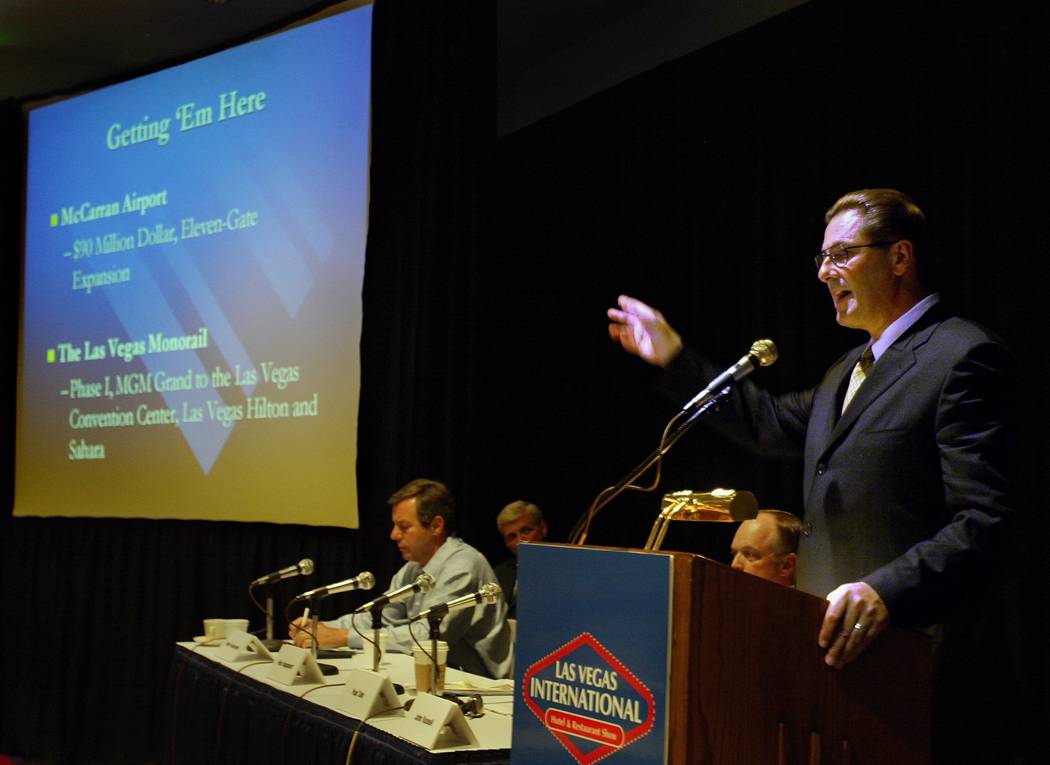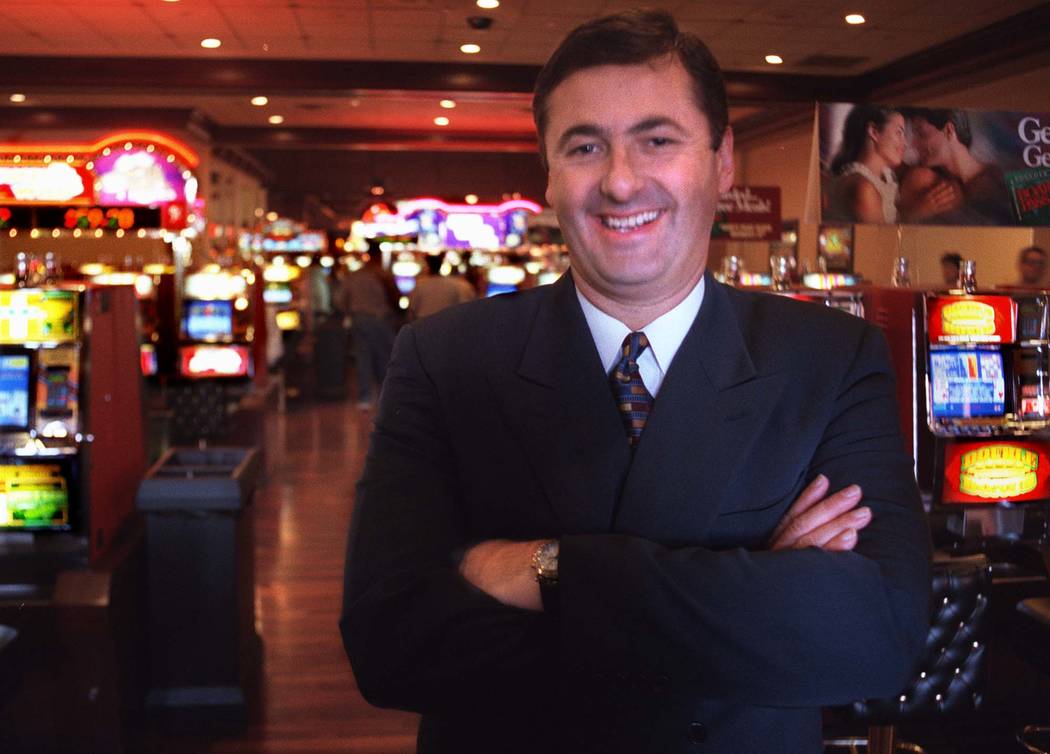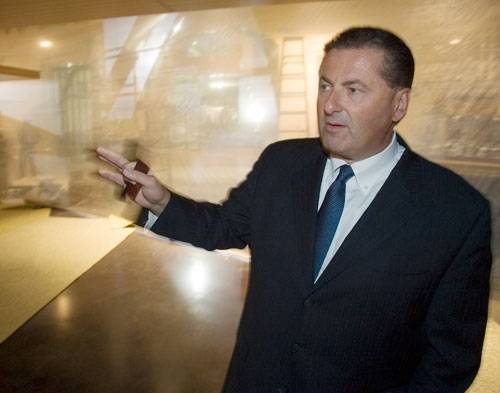 In January 2006, I sat across from Felix Rappaport at the Nevada Ballet Theatre Black & White Gala at Wynn Las Vegas. The night was to honor comedian Rita Rudner as the company's Woman of the Year.
Rappaport and Rudner were dear friends, as Rappaport had signed the longtime stand-up to a residency show when he was president of New York-New York.
Rappaport had just left NY-NY and taken over operations at Luxor, assigned when MGM Mirage (now MGM Resorts International) purchased the hotel in 2005. He thus inherited the Las Vegas production of "Hairspray," taking over the theater where Blue Man Group previously performed its hit show.
We talked of "Hairspray," after we'd both checked out early rehearsals for the show. Always curious of any Vegas customer's opinion, Rappaport asked what I thought of "Hairspray's" chances of success. I told him I thought the show was great and could be a hit at Luxor, simply because the hotel had so many guest rooms (upwards of 4,400), and a lot of visitors would enjoy a Broadway-style musical.
"From your mouth to God's ears," Rappaport said. Then, he added the telling comment, "When Dick Latessa walks across our casino, nobody recognizes him."
I got that. Latessa was co-star of "Hairspray" at Luxor. He and Harvey Fierstein were brought in to boost ticket sales. But Latessa was anonymous to customers at the show's host hotel — which Rappaport witnessed by walking the property himself.
It was Rappaport's way of saying the show would be in trouble even before previews.
Despite its Broadway-caliber cast, "Hairspray" closed that June, after a four-month run. Poor ticket sales was the reason.
Rappaport's instincts were right, more often than not, and he could feel his way through a property. That's what I remember about the executive who died Monday morning of a heart attack in his hotel suite at Foxwoods Casino Resort. Rappaport was 65. He took over as chief executive office at Foxwoods in February 2014 — Super Bowl weekend — after a two-decade career in Vegas. He opened Boulder Station for Station Casinos, and was also a top exec at Treasure Island, New York-New York, Luxor, Excalibur and Mirage.
Rappaport was especially instrumental in launching Criss Angel's Strip run at Luxor. Angel's show, originally a co-production with Cirque du Soleil, took over the Luxor theater after "Hairspray" loaded out. Angel was indebted to Rappaport for that 10-year contract, which actually outlasted the man who brokered the deal.
Angel is scheduled to perform at Foxwoods this month, another booking forged by Rappaport. In an emotionally tinged Instagram post, Angel credited Rappaport for his residency at Luxor, and also revealed that Rappaport helped the magician sign his upcoming residency at Planet Hollywood.
"He is still responsible for making the connection for my new show, which hasn't even opened yet … He helped me anyway he could, no matter what or when." Angel posted a photo of himself with Rappaport along with Angel's young son, Johnny Crisstopher; and the boy's mother, Shaunyl Benson.
Later, in text, Angel said, "He was just a beautiful, amazing human being. I'm trying to process it and I'm in shock."
Rappaport also signed Carrot Top to his residency at Luxor Atrium Showroom. The top prop comic remains a popular draw after Rappaport lured him to the hotel 13 years ago. "At a loss for words to express my sadness,," Carrot Top, whose legal name is Scott Thompson, posted Monday. "He's the reason I'm in Vegas."
Rappaport also helped SPI Entertainment founder and Chief Executive Officer Adam Steck gain traction in Vegas. Today, Steck said, "Felix was hands-down the best president and CEO I have ever worked with." When Steck was a new and largely unknown producer in Las Vegas, Rappaport signed SPI's "Thunder From Down Under" at Excalibur for a 10-year contract. That show is now the cornerstone of a company that produces seven shows on the Strip.
Rappaport also brought in the successful "Australian Bee Gees" show, giving the underdog ExCal two ongoing hit productions in a city that today seems to close a show a week. And Rappaport also signed Boyz II Men, still running at The Mirage. Rappaport, too, was president of Mirage in 2011, when Strip mainstay Terry Fator renewed his contract to remain in the theater named for him.
In his time at Foxwoods, Rappaport brought in such Vegas show and headliners as Angel, the Venetian's Human Nature, Matt Goss of the Mirage, "Menopause The Musical" of Harrah's (which ran at Luxor for five years during Rappaport's tenure), Planet Hollywood's Murray Sawchuck, "Thunder From Down Under," and The Amazing Johnathan.
A favorite story that touches Rappaport's attention to detail and impact on those with whom he worked: He directed an overhaul at New York-New York, pulling apart the hotel's sports book for a new comedy club.
But when the venue opened, the comic's act was interrupted by vibrations caused by the hotel's Manhattan Express rollercoaster. This rumbling occurred every three minutes. Rappaport ordered the thrill ride parked while his team sorted out a solution.
The hotel president found the reverberations were emanating from the theater's hollow pillars. Rappaport had all of those beams filled with sand, which muffled the noise from Manhattan Express so the headliner could perform.
That comic went on to headline New York-New York for six years. Her name was Rita Rudner, a friend of Felix Rappaport's for life.
Related
Longtime Las Vegas resort executive Felix Rappaport dies
John Katsilometes' column runs daily in the A section. Contact him at jkatsilometes@reviewjournal.com. Follow @johnnykats on Twitter.