Fidel Castro's overthrow reached all the way to Las Vegas
November 26, 2016 - 5:07 pm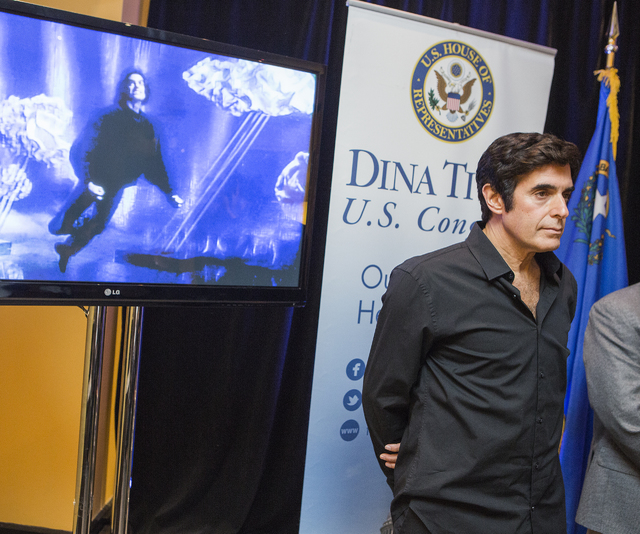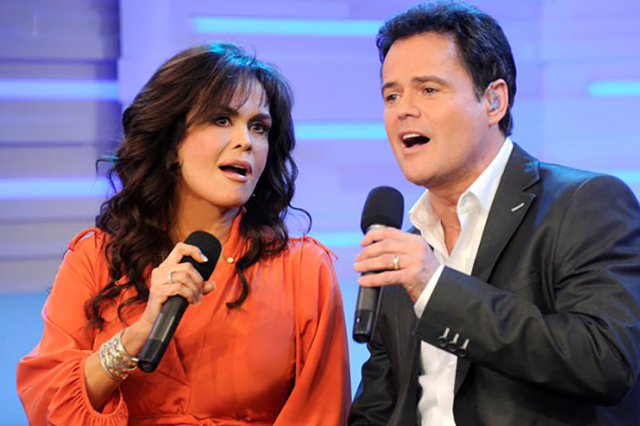 Years ago, the Las Vegas Review-Journal assembled a three-part series focusing on the individuals who had helped shape the city. Dubbed "The First 100," the work was later published as a book chronicling Las Vegas' history.
UNLV history professor Michael Green was solicited to help editor A.D. Hopkins (who co-authored the book with K.J. Evans) select the 100 figures and fact-check the material. In reviewing Hispanic figures to include in the series, Green mentioned "a noted Hispanic leader who had contributed greatly to our economy during the Cold War and delivered immeasurable benefits to the gaming industry."
The subsequent, and tongue-in-cheek, suggestion of Fidel Castro as that figure drew a laugh from Hopkins. Castro would never have been seriously considered for the series or the book – and not only because he was non-Nevadan. But the mention of the Cuban dictator, who died Friday at age 90, did remind Green of that long-ago conversation and Castro's impact on the region's economy.
"Castro's alliance with the Soviet Union certainly contributed to the Cold War and the defense industry that grew with it," Green said in an e-mail exchange Saturday morning. "That had an effect on the Nevada Test Site (long the main testing location of U.S.-made nuclear devices) and Nellis Air Force Base."
The casino boom in Nevada, particularly Las Vegas, was sparked by Castro's closing of gambling houses in Cuba when he assumed power in 1959.
"Castro drove out operators and workers, some of whom headed this way," Green said. "We have a significant Cuban population here, and Castro had something to do with that."
Green then added the obvious qualifier.
"That doesn't mean I think we should be saying he was a great guy," said the UNLV professor and author. "But as my favorite prosecutor, John J. McCoy of 'Law & Order,' used to say, 'Life is a funny old dog.' "
THE COINCIDENTAL OSCAR
Asked if he or the city had any significant connection to Castro, former Las Vegas Mayor Oscar Goodman quickly said "my birthday. I'll never forget that date." It was on Goodman's 20th birthday in 1959 that Castro led the 26th of July Movement that overthrew Cuban dictator Fulgencio Batista.
MAGIC OF DAVID
There's no illusion (hah) about the drawing power of David Copperfield at MGM Grand, especially during Thanksgiving week and weekend. Copperfield sold out three shows a day last Wednesday, Thanksgiving Day, Friday, Saturday and today. That's 15 shows in five days in a room that seats 720. This is the sort of business that speaks to international fame and also leads to one's image on a building wrap.
ON THAT TOPIC
The giant promotional wrap on Flamingo Las Vegas facing the Strip is one reason Donny and Marie Osmond love playing the hotel so much. It's almost better than being on cash. Millions of tourists see the duo's images every year, fantastic publicity and worth (we expect) the $300,000 the hotel reportedly paid to put it up.
BUCKLE UP
The hats hit town this week for the 32nd National Finals Rodeo, which runs from Thursday to Dec. 10 at the Thomas & Mack Center.
Numbers related to the annual rite of winter in VegasVille: 2,000 (tons of dirt moved into the arena for the show) 12 to 15 (depth, in inches, of that dirt), 700 (total head of livestock), and $17,500 (the value of the champion's belt buckle designed by Montana Silversmiths).
Most pertinent is this figure: 170,966, or a little more than 17,000 per show. That's the total attendance from the 2015 event, selling out every night once again at the Thomas & Mack.
REMEMBERING BRENDAN'S
The opening of Bailiwick Gastropub at the Orleans officially closes an era of another lively nightspot in that space off the casino floor: Brendan's Irish Pub. The tavern and live-music venue was one of the last links connecting previous operator (and also a major National Finals Rodeo official over the years) Michael Gaughan and Boyd Gaming, which took over the hotel from Gaughan's Coast Casinos in July 2004.
At its peak, Brendan's was known as one of the city's hottest live-music clubs, the home of the all-women Celtic/rock bandKillian's Angels and Harry Shahoian's Rock This Town, among many others. "America's Got Talent" champ Michael Grimm was featured there just months before the club shut down.
Upon opening the resort in 1996, Gaughan named the club after his son, Brendan, who today is a top driver in the NASCAR Xfinity Series. And, as reported Friday by my R-J colleague Eli Segall, the elder Gaughan has been busy purchasing property around his South Point hotel, possibly adding an outdoor equestrian center to his resort on Las Vegas Boulevard South.
PEREZ'S GRAND SPECTACLE
The comparison of an M-1000 being tossed into a mailbox applies to Franky Perez's performances this weekend at Downtown Grand. Perez and his band, The Truth, played the new Red Velvet Stage in the middle of the small-ish casino on 3rd and Ogden in downtown Las Vegas (gamblers of a certain age will remember the place as the old Lady Luck).
The first of two shows Friday night was loud enough that such covers as Led Zeppelin's "Dazed and Confused" could be heard at the hotel's valet area. Eventually, some of the hotel's "suits" showed up, their faces a mask of concern, as blackjack and video-poker players spun to see who was causing all the hubbub.
A Las Vegas native, Perez is taking a break from touring with the cello-rock act Apocalyptica and prepping for a three-night run with another of his rock projects, Kings of Chaos, from Thursday through Saturday at House of Blues. That's a room that can hold the happy noise produced by Perez. Hopefully.
John Katsilometes' column runs Saturday, Sunday, Tuesday and Thursday in the A section, and Fridays in Neon. He also hosts "Kats! On The Radio" Wednesdays at 8 p.m. on KUNV 91.5-FM and appears Wednesdays at 11 a.m. with Dayna Roselli on KTNV Channel 13. Contact him at jkatsilometes@reviewjournal.com. Follow @johnnykats on Twitter, @JohnnyKats1 on Instagram.