Fifteen at 15: A raking of the Stabiles' 'X' empire
Updated June 8, 2017 - 4:12 pm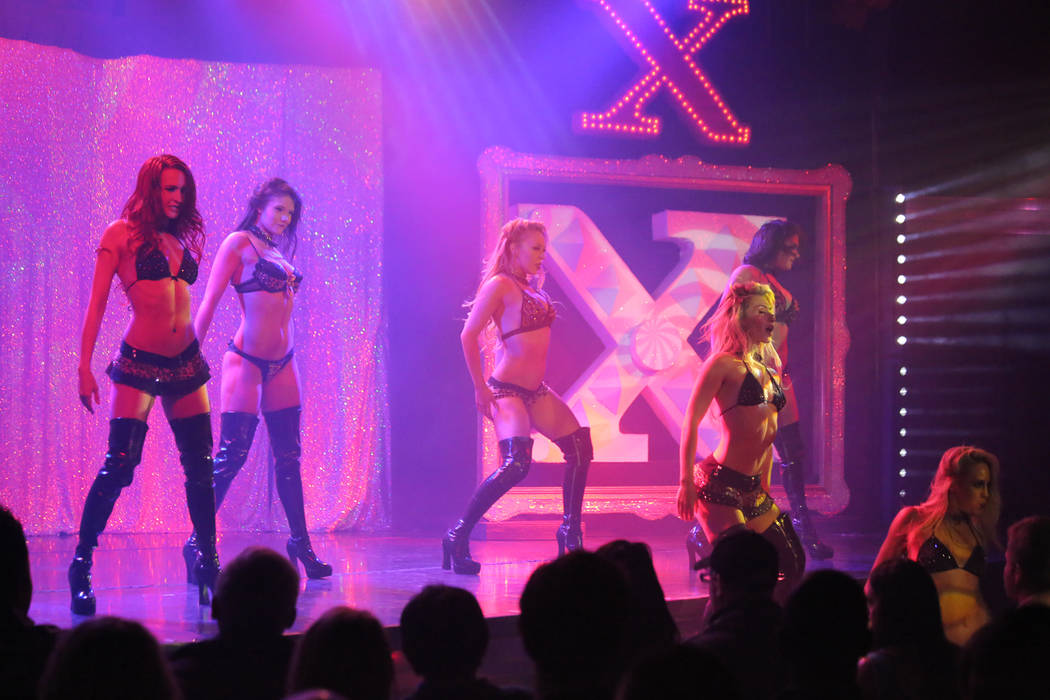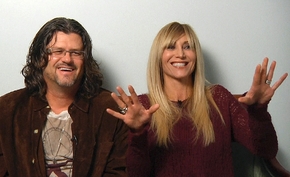 Somewhere between the 15th anniversary of "X Burlesque" last month at Bugsy's Cabaret and the return of Piff the Magic Dragon to that same stage this month, we have been reminded of the longevity of Stabile Productions.
The company's signature show and anchor production, "X Burlesque" at the Flamingo has led to similarly styled projects "X Country" at Harrah's and "X Rocks" at the Rio. Famous for his semifinal run on "America's Got Talent" in 2015, Piff was snapped up after the closing of "Vegas Nocturne" at the Cosmopolitan, where he was a well-received side act.
Recent conversations with producers Matt and Angela Stabile, including a segment on my KUNV 91.5-FM radio show, led to some odd facts about the couple's history and stable of shows. We'll cap that list at 15, in no particular order.
Run it:
15: In a piece of Vegas lore, Angela Stabile was an original cast member of "Crazy Girls" at the Riviera and is third from the right on that iconic "No if, ands or …" bronze statue now displayed at Planet Hollywood. The pose was unplanned, with dancers turning to the photographer to show off their derrieres. "The rest is history," she says.
14: The company manager of "Crazy Girls" when Stabile opened the show was famed Vegas bandleader Lon Bronson. The producer was the venerable Norbert Aleman, who still produces the revue at Planet Hollywood. The Riviera's head usher, in charge of all the hotel's ushers, was renowned actor Steve Schirripa of "The Sopranos."
13: "X Burlesque" was shopped around the city, including the Palms, and was taken on by the Aladdin after a proposed adult revue starring Carmen Electra fell out.
12: "X Burlesque" did not open at Flamingo. It's first performances were at the old Aladdin. The show moved to Flamingo in 2005.
11: Matt Stabile's father, Joe, who passed away in 2004, was the longtime manager and a close friend of Jerry Lewis. Joe Stabile was an Army bandleader in World War II who worked with Lewis and Dean Martin and also on the Groucho Marx TV show "You Bet Your Life."
10: Dancer Stephanie Smith of "X Rocks" and "X Burlesque" knows how to shingle a roof.
11: Comic John Bizarre of "X Country" is an expert baker.
10: Bizarre and comic Nancy Ryan of "X Burlesque" have been married for six years.
9: Piff, aka John van der Put, turns 37 on Friday.
8: Van der Put says he did not want to win the "AGT" championship on Season 10 (ventriloquist Paul Zerdin was the titlist). Instead, falling short in the finals allowed him to bill himself as "Loser of America's Got Talent."
7: Van der Put has just signed to perform at Bugsy's through 2018.
6: The Stabiles contacted Piff/Van der Put after "Vegas Nocturne" closed. As Angela recounts, "We had seen him at the Cosmopolitan and the wardrobe manager, who was our wardrobe manager passed his phone number." Simple.
5: For Halloween, the Stabiles set up a graveyard in their back yard filled with tombstones of shows that have closed since "X Burlesque" opened in 2002. Show manager and co-producer (and Angela's daughter) Tiffany Mondell is charged with designing these grave sites (which include the Stabile Production show "Raack n' Roll") and actually fell behind last year with the nearly 30 shows that closed in 2016.
4: Unlike competing titles "Fantasy" and "Sexxy," "X" shows do not use singers. In 2002, a singer was tried out for one number for two nights and flopped. A vocalist was cast in an offshoot show at Harrah's Reno in 2010. As Mondell says, "They made us do that, but after a while they let us do our own thing."
3: "X Rocks" is expected to move to a new location at the Rio by the fall.
2: Angela was also a dancer in "Lido de Paris" at Stardust.
1: The Piff character arrived after Van der Put showed up at a costume party — and was the only guest in costume. But his green-satin costume was a source of humor and comedy to the guests, and it stuck.
John Katsilometes' column runs daily in the A section. Contact him at jkatsilometes@reviewjournal.com. Follow @johnnykats on Twitter, @JohnnyKats1 on Instagram.