Flavor Flav's 'most iconic' clocks in iHeartRadio's new House
Updated August 31, 2023 - 5:23 pm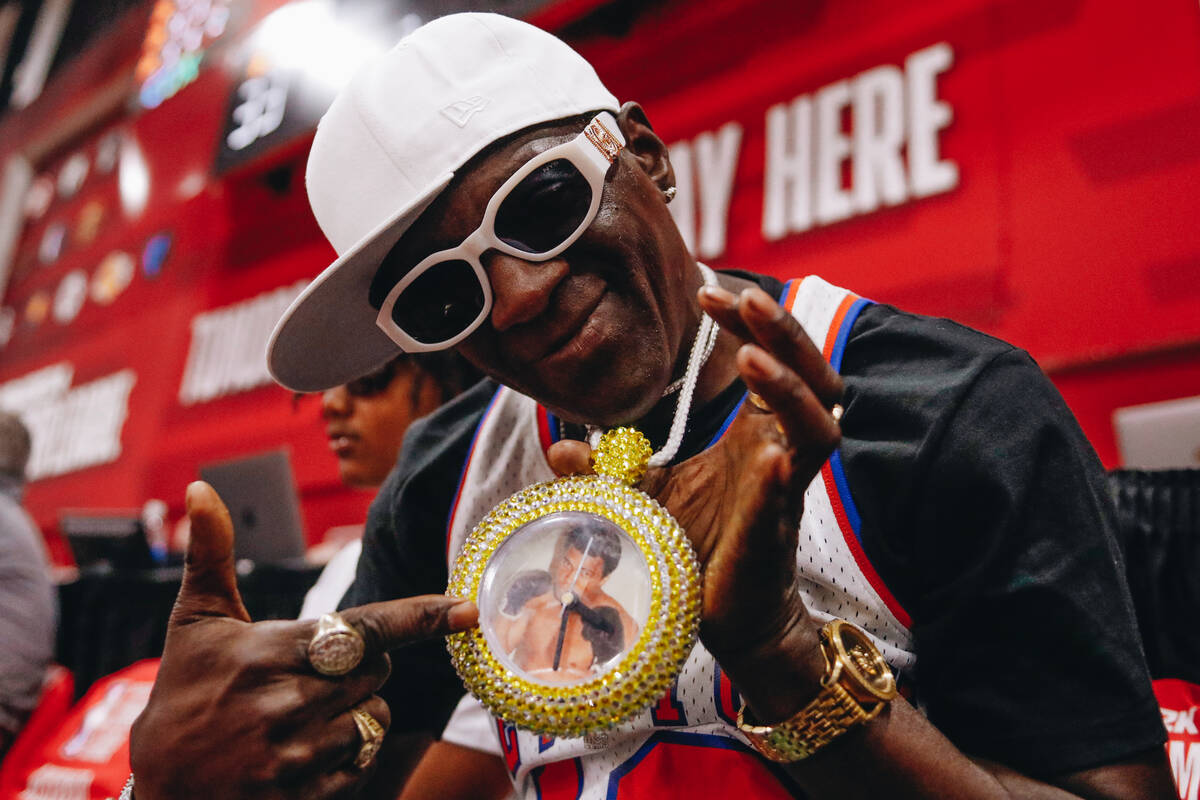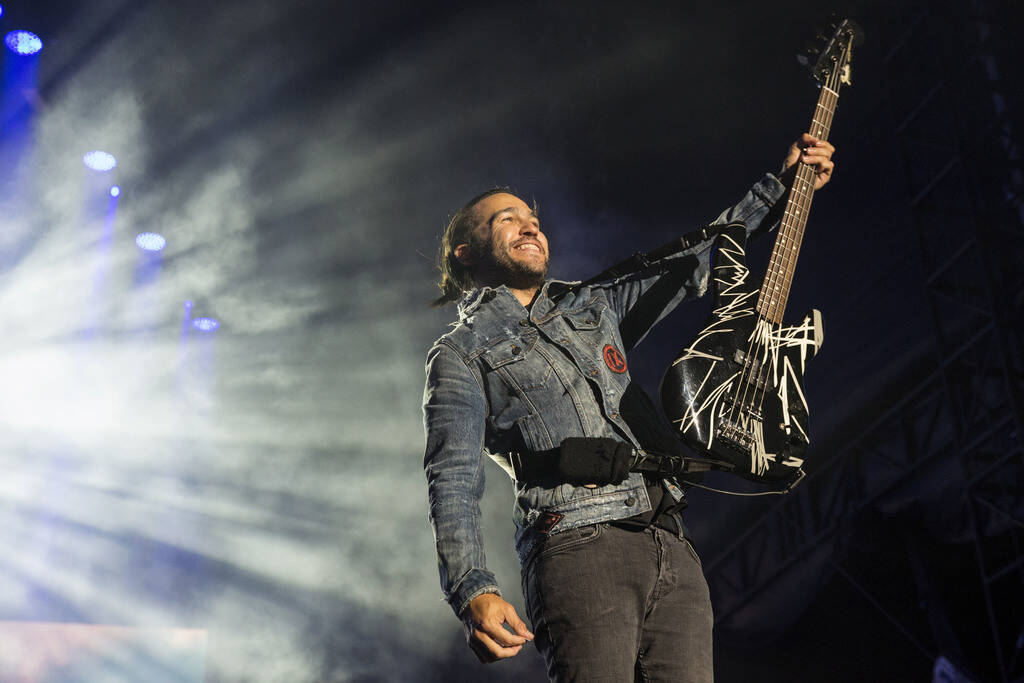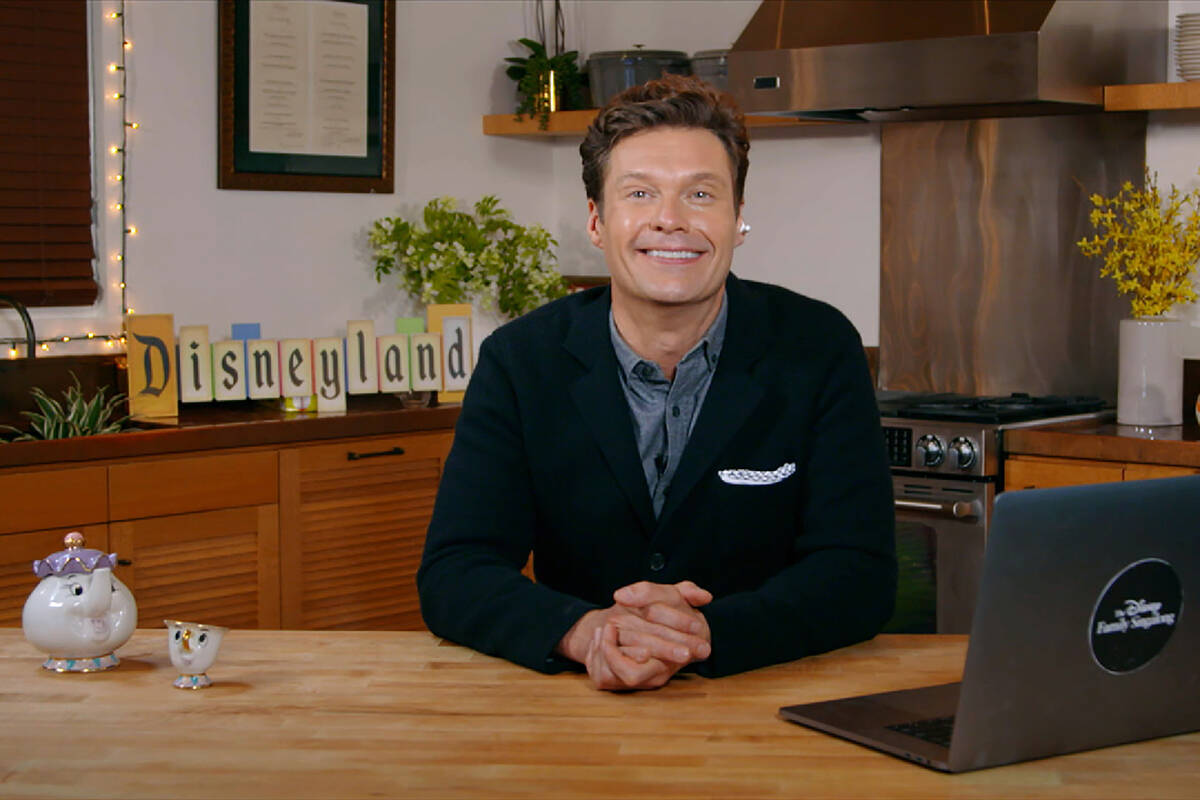 The iHeartRadio Music Festival has brought a house of music to the Strip for more than a decade. Now iHeart is bringing House of Music, formalized, to the annual event Sept. 22-23.
House of Music, a no-admission attraction, is an exploration of 15 rooms filled with the music, biographies and merch of their favorite artists. Fans can play instruments and connect through multisensory, mixed-reality installations, inspired by artists headlining iHeartRadio Music Festival.
The iHeart announcement follows a similarly themed immersive experience, "Zoo Station: A U2: UV Experience," at The Veneitan. That fan hub opens Sept. 28.
House of Music will be set up in Toshiba Plaza, at T-Mobile's main entrance. Hours are 4 p.m.-1 a.m. on both days of the arena show. Upon entry, House guests scan a QR code to unlock the key to the House, aka the House Pass. The digital guide produces a map and details of the House of Music layout.
What's inside:
— Fans can celebrate the 50th anniversary of hip hop in the Public Enemy Room, and co-create an original piece of art with Chuck D on an interactive graffiti wall. A display of Flavor Flav's "most iconic" clocks is planned (a bow to whomever decided on "most iconic" among Flav's timepieces).
—- A "Chemistry" digital Aura Reading in the Kelly Clarkson Room. Sort out which song best matches you mood.
— A virtual-reality trip through the Fall Out Boy "Hold Me Like a Grudge" video. You are taken into space, slow-motion-style, like Pete Wentz.
— TLC's walk-in closet, filled with branded stuff (to buy, of course). Also, pose for the glam bot.
— The Lenny Kravitz "Let Love Rule" immersive experience, where you can "feel the power of Lenny's positivity."
— A VR tour to feel what it's like to be Ryan Seacrest and Sisanie, rehearsing to host the iHeartRadio Music Festival.
The actual festival, which premiered in 2011 at MGM Grand Garden, features performances by those previously mentioned, along with Foo Fighters, Kane Brown, Lil Wayne, Lil Durk, Miguel, Sheryl Crow, Travis Scott, Tim McGraw and Thirty Seconds to Mars, among many others. Each night, the festival will broadcast live over iHeartMedia radio stations in more than 150 markets.
Hulu is the Official Streaming Destination of the event, Performances will be livestreamed exclusively to Hulu subscribers at no additional cost. Highlights will be available on-demand on Hulu in the weeks following the event. Hulu will be providing information on the livestream schedule.
He's got talent
Star magician Shin Lim, who returned to "America's Got Talent" on Wednesday night, is expected to announce dates at the Mirage in 2024. Timeline to be determined, but he's still a strong box-office draw and also a favorite guest performer on the TV show.
Meanwhile, on 1 Main St. …
We have reached a new era in VegasVille when we hear of celeb sightings at the Plaza.
Zach Byran and members of his crew played pickleball at the hotel Aug. 18, a night before headlining T-Mobile Arena. This is where we note Bryan, and likely his pickleball equipment, return to T-Mobile on June 7-8 next year.
On Friday, Duran Duran front man Simon LeBon with a party of eight dined at Oscar's Steakhouse. Duran Duran also played T-Mobile, on Saturday. There is a bond between the hotel and T-Mobile that is at once cosmic, and organic.
May We Recommend …
"Janae Longo as Adele" at Italian American Showroom at 8 p.m. (doors 6:30 p.m., dinner at 7) Sunday. The first half hour or so is dedicated to Adele, as Longo played the superstar in "Legendary Divas" at the Tropicana.
Longo (who is a Buffalo native and a serious Bills fan) is also sampling from Linda Ronstadt, Carole King and The Judds. Chris Lash is music director. Kelly Vohnn is guest star. Hit IACvegas.com for further intel.
Show shuffle
"Carpenters Legacy" closed last week at Alexis Park, moving to V Theater at Miracle Mile Shops at Planet Hollywood. The Sally Olson-Ned Mills passion project re-opens Oct. 16, with original "Legends" founder John Stuart as executive producer.
In the file marked "Everything I Like Closes," the thoughtful and stylish "Cotton Club Revue" is out at The Duomo at the Rio. The similarly inspired "Hitzville The Show" Motown revue has canceled all of its dates, its future at the property undetermined.
Simply, business needs to improve at the hotel to sustain The Duomo's multi-production vision. We feel it will, with the $350 million renovation under new owner, Dreamscape Cos. They are painting, even as we speak.
Cool Hang Alert
Maybe a hot hang at Fremont Street Experience, but catch veteran Irvine-rooted rock band Young The Giant at 9 p.m. Saturday in the Downtown Rocks series. No cover for the rock 'n' roll, or the people-watching experience.
John Katsilometes' column runs daily in the A section. His "PodKats!" podcast can be found at reviewjournal.com/podcasts. Contact him at jkatsilometes@reviewjournal.com. Follow @johnnykats on X, @JohnnyKats1 on Instagram.