For 'Boom Boom,' the dancing stopped when the money ran out
October 28, 2016 - 6:09 pm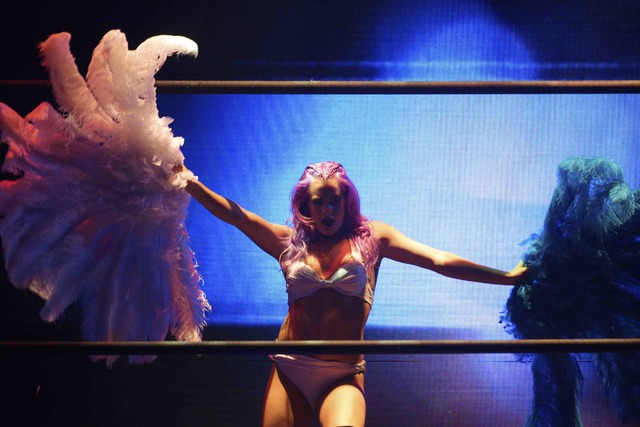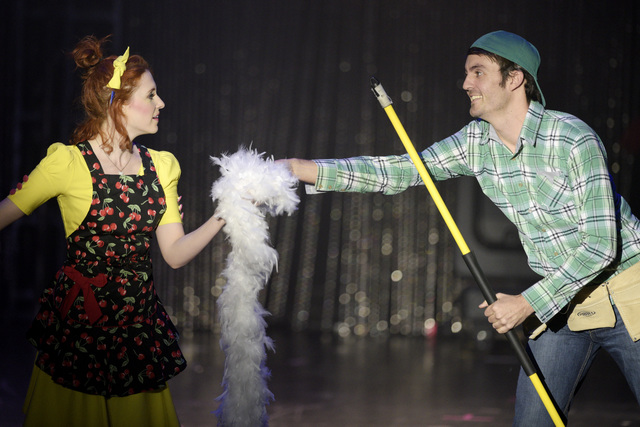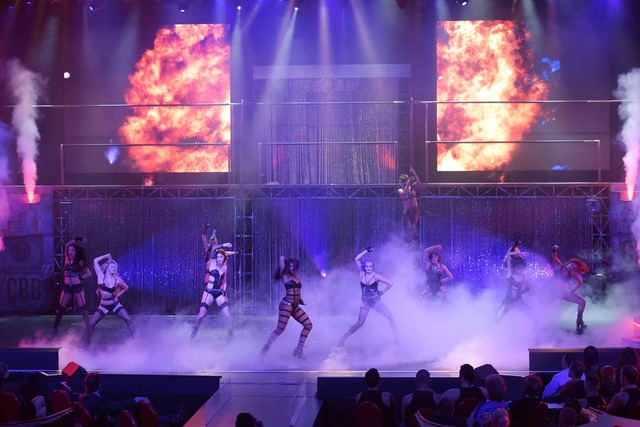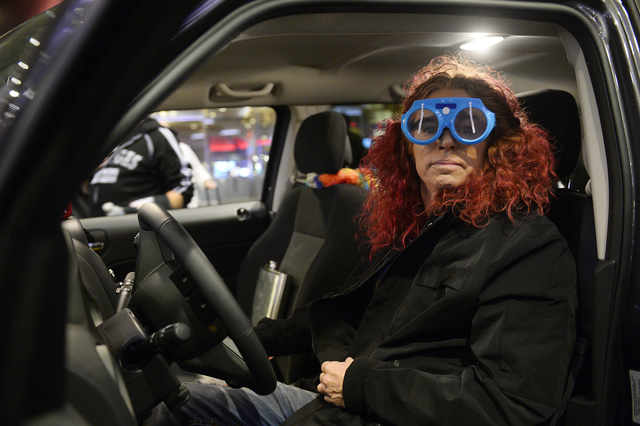 The boom (boom) has been lowered on the Trop's "Rock 'n' Roll a Go-Go" show.
"Cherry Boom Boom" ended its run at Tropicana Theater with nary a warning on Thursday afternoon. The topless revue opened for previews on Sept. 12. The cast actually learned of the decision to shut down via a Twitter post (hello), and plans to stage a final performance Thursday night were swiftly scrapped. The final performance was Wednesday.
As is often the case, "Cherry Boom Boom's" execution was not because of its execution. The show was expertly performed and designed. The dancers were in top form and the choreography was tight and fun. The chief artistic concern was the "throw" space in the comparatively large Tropicana Theater, which was once home to such wide-scale shows as "Folies Bergere" and more recently "Raiding the Rock Vault."
Dumping plans for a live band to back the 20 or so performers didn't improve the show's appeal, but was a needed cost-cutting measure for a production that simply couldn't operate in the black.
As co-producer Lynn Garlock Wright explained Friday, investors refused to keep funneling money into a show that was reportedly costing $70,000 per week to stage (three times as much as a typical adult production in VegasVille). A healthy slice of that investment pie was delivered to union payments for the theater, and those costs were originally to be split between "Boom Boom" and "Rock Vault." That would have been a feasible approach had "Rock Vault" actually remained open, but it, too, closed Aug. 1.
"Our investors were very upset at how high the bills were," said Garlock Wright, who nonetheless had planned a new marketing campaign in November. "It wasn't a case where we were unhappy with how we were treated by the Tropicana. It just wasn't the right place to be."
The union cost issue raises a new challenge for "Band of Magicians," which opened for previews at the Trop this week. The plan was for "Boom Boom" and the new magic show starring James Galea, Joel Ward, Brett Loudermilk and Stuart MacLeod to share production expenses in the room. Now, "Band of Magicians" absorbs that financial responsibility. All we can say is, boys, it's time to work your magic.
BRIT BIKES
What we learned during Britney Spears' charity ride at XCYCLE indoor cycling boutique at Boca Park on Thursday afternoon: She's planning to add her next single, "Slumber Party," to her show at Axis theater at Planet Hollywood. That will be in about a month's time.
We also learned how Spears boogies her way through her "Piece of Me" show at Axis theater. She is in great shape, owed mostly to her fitness regimen with a personal trainer and a lot of swimming. Looking fit and having fun, Spears led a charity ride for the Nevada Childhood Cancer Foundation.
Mario Lopez of "Extra," cast members of "Thunder from Down Under" at Excalibur and radio personalities Mercedes Mix and J.C. Fernandez of "Mercedes in the Morning" on Mix 94.1-FM were among those who participated in the 45-minute session. Also on hand was NCCF President and CEO Jeff Gordon (who, incidentally, has shed 130 pounds from 280 three years ago and is down to about 150 today), who has partnered with Spears in the fundraising campaign.
Spears was sweaty but smiling afterward, saying, "That was a great workout. We worked hard for the money."
The session was led by Jen Barnet, who co-owns the business with Ginger Melien and is the fiance of Spears' manager, Larry Rudolph. Through a combination of online donations and sponsorships of the studio's 36 bikes, a total of $553,130 was raised in Spears' campaign for the NCCF. She has donated $200,000 herself, and also $1 from every ticket to her show has been delivered to NCCF.
Spears' overriding (hah) goal was to exceed $1 million in donations to the organization, and she cleared that Thursday.
KANYE SELLS OUT
Kanye West's offstage theatrics often detract from his gifts as an artist. He's a terrific live performer with an enormous (and enormously loyal) fan base. For proof, as of this writing fewer than 100 single seats were available for his show Saturday night at T-Mobile Arena. The show will be an announced sellout, brushing 18,000, by the time West hits the stage.
For those keeping score, artists who have achieved pre-show sellouts since T-Mobile opened in April have been: George Strait, Guns N' Roses, Coldplay, the Rolling Stones and, now, West. Also, the Billboard Music Awards and iHeart Radio Music Festival also filled the arena.
THIS JUST FINS …
I'm hearing some credible accounts of plans for a musical stage adaptation of the "Sharknado" film franchise on the Strip. Reportedly, Caesars Entertainment officials have cast a wide net (hah) for Las Vegas production companies to pitch ideas for a show in one of the resort company's open showrooms.
The film series' production company, the Asylum, is involved in the review process, which has been ongoing for about two months. Anyone who has a production history in VegasVille has been invited to jump in the pool.
"Sharknado," of course, boasts a healthy cult following, and many scenes, the most recent installment, "Sharknado: The 4th Awakens" were shot at the Stratosphere and other Vegas locations. Featured in the film were such Vegas entertainers as Wayne Newton, Penn & Teller, Carrot Top, the cast of "The Chippendales," Frank Marino, Derrick Barry (who portrays Britney Spears in Marino's "Divas Las Vegas" show at The Linq).
And, a former "Chippendales" guest host, Ian Ziering, stars in "Sharknado." I've not heard he's in the plans for the stage show — yet. But with "Sharknado," and with Vegas entertainment, you just never know.
THIS JOUST IN …
A show we've been eyeballing, "Tournament of Kings," is heading into a critical period over the holidays. In September, the long-running dinner show themed for King Arthur and the Knights of the Round Table was the focus of such persistent rumors it was closing that the company issued a statement that there were no plans to shut it down. But I am hearing "ToK" it needs a strong holiday run through December to survive through 2017, as the performers' contracts are up for renewal in January.
John Katsilometes' column runs Saturday, Sunday, Tuesday and Thursday in the A section, and Fridays in Neon. He also hosts "Kats! On The Radio" Wednesdays at 8 p.m. on KUNV 91.5-FM and appears Wednesdays at 11 a.m. with Dayna Roselli on KTNV Channel 13. Contact him at jkatsilometes@reviewjournal.com. Follow @johnnykats on Twitter, @JohnnyKats1 on Instagram.