'Friends' musical comes to Las Vegas on heels of New York run
Updated September 16, 2018 - 10:56 pm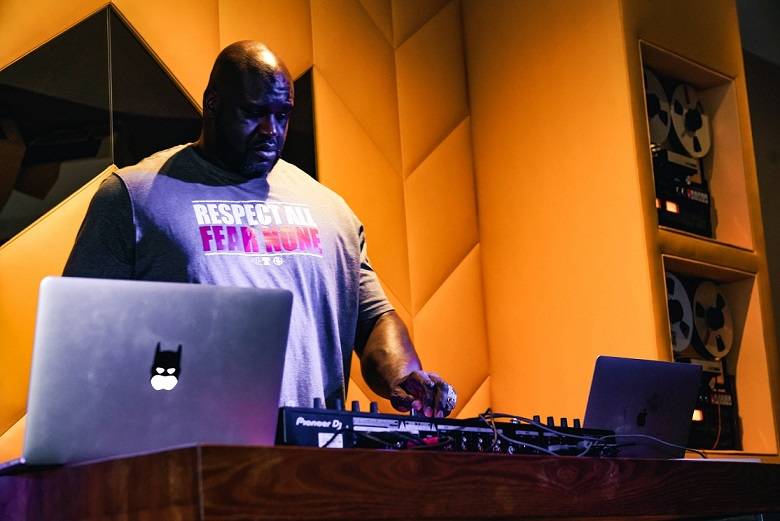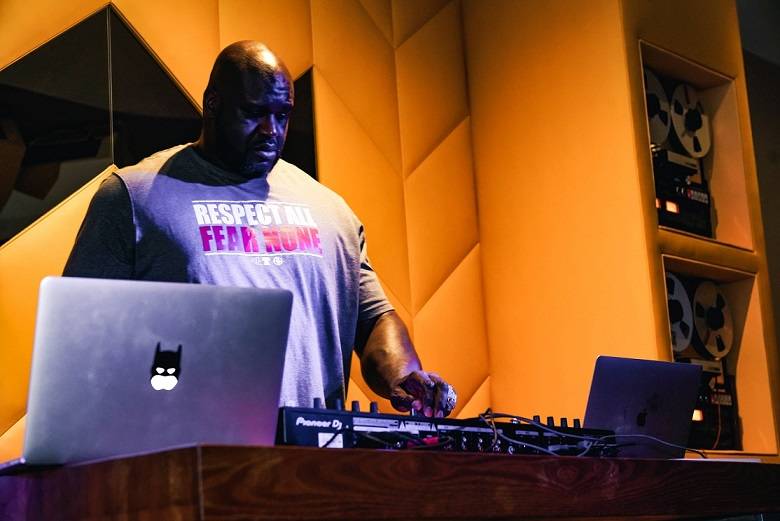 The Kats! Bureau at this writing is T-Mobile Arena. The Golden Knights are back on home ice, playing an exhibition game against the Arizona Coyotes. But is it really an exhibition if you have real money riding on the outcome?
I have learned today that Marc-Andre Fleury is a popcorn freak. Apparently he can polish off an extra-large bucket (which is roughly the size of a Zamboni) before previews have ended. So plan your holiday shopping accordingly.
'Friends' at the D
How would you parody the classic sitcom "Friends?"
With the original song "Smelly Dog?" Give Phoebe a banjo instead of a guitar?
Well, we are going to see next month, when the aptly titled "Friends! The Musical Parody" opens at D Las Vegas. The show has been casting in Las Vegas over the past few days (callbacks are Tuesday) and is set to open for previews Oct. 18. The official premiere is Oct. 26.
The production is enjoying a buyer's market for talent, given all the musicals that have closed in Las Vegas over the past couple of years. The "Friends" enjoyed an off-Broadway run from October through July. Co-producer Lynn Shore is confident the popularity of the original series, which ran from 1994-2004 (236 episodes), will resonate in Las Vegas.
"We like the melting pot of people who come to Las Vegas from throughout the world," Shore says. "We are excited about the wealth of people who come here every week and the amount of people who love the show. We've also seen some really talented folks come in to audition for the show. It will be good."
The show will be set in New York. The plot revives such scenes as "The Pivot," in which Ross, Joey and Chandler are trying to negotiate a foosball table through a doorway. The tenor of the show feels similar to "50 Shades! The Musical Parody" at Windows Showroom, which was an expertly performed (and very funny) lampoon of "50 Shades of Grey."
The show's director, Paul Stancato, has directed "Lion King," "Hairspray," "Jekyll & Hyde" and "Grease," among other Broadway-level productions. Plans are for the Vegas production to incorporate a live band (clap-clap) and put some talented people to work.
"We know the frenzy for this show," Shore says. "We know the characters cause a real reaction, for many age groups — millennials on up. It's a comedy that is fun, and we think it will work." Or, even, Perk.
Marshmello melts the place
This is @marshmellomusic! All lit up (language alert) @Canelo afterprty @XSlasvegas @WynnLasVegas #caneloggg2 pic.twitter.com/YeI4ZRELwq

— John Katsilometes (@johnnykats) September 16, 2018
What I learned about star DJ Marshmello during his set at Canelo Alvarez's victory party at XS Nightclub on Saturday night/Sunday morning: He speaks (though his oration is usually like, "What up, Vegas? Put your hands in the air!"). His bucket head also serves as an LED screen (I had not known this). And he's something of a groover. Fun to watch.
These blasts … quite unsettling … @marshmellomusic @XSlasvegas @WynnLasVegas #CaneloGG2 pic.twitter.com/vMTO6gcBX2

— John Katsilometes (@johnnykats) September 16, 2018
I'd never seen Marshmello perform before, but spent from 1-3 a.m. in the middle of the dance floor at XS (sorry about knocking that plastic cup of wine out of your hand, random tourist raver). I'd hoped to catch Canelo himself at the party; he arrived about 2 a.m., I believe, and had not taken to the DJ booth — the very reason for my visit — by the time I loped out of the venue.
More @marshmellomusic @Canelo @XSlasvegas @WynnLasVegas #CanelloGGG2 pic.twitter.com/LDJHIxFMoJ

— John Katsilometes (@johnnykats) September 16, 2018
Counting the 90 minutes of wait time between Saturday's co-main event and the Canelo-GGG arrival, another hour for the champion pugilist to arrive at the post-fight news conference, and two hours at XS … I waited 4½ hours, total, for Canelo to appear at stuff. This person owes me an exclusive interview, yes? And a stranger a cup o' chard.
Angel's 'Basic Needs'
Criss Angel is using the song "Basic Needs" by Korn vocalist Jonathan Davis in his new "Mindfreak" show at Planet Hollywood. The song is from Davis' solo debut album, "Black Labyrinth," released in May.
Angel and Davis made the joint announcement on Angel's Instagram page, where you can pick up details about the show opening in December.
Davis was in town for Saturday night's Korn show at Pearl Concert Theater. He sat with Angel during Friday's Imagine Dragons Tyler Robinson Foundation Rise Up Gala at Caesars Palace, and also dropped in on Zak Bagans' Haunted Museum.
Bagans, too, is a serious Korn fan, saying, "I don't geek out about much, but I geek out about Korn."
Talks …
MGM Resorts International continues its cross-promotion positioning at Kaaboo Music Festival in Del Mar, Calif. , which wrapped its three-day run Sunday night. MGM Resorts sponsors and hosts the event's Grandview Stage. Sunday's headliners at the venue included Alice in Chains and Robert Plant; Saturday it was Billy Idol and Earth Wind & Fire. Friday: Incubus and Post Malone. That lineup right there is a dandy daylong event for Las Vegas.
I still expect this partnership to evolve to a Kaaboo outpost to perform at Las Vegas Festival Grounds at Sahara Avenue and Las Vegas Boulevard. This is not a relocation of the original event, which is a booming success in Del Mar, but a new festival — and on the Strip.
And more talks …
Shaquille O'Neal and Elaine Wynn had dinner a couple of weeks ago at SW Steakhouse at Wynn Las Vegas. A couch was hauled over to accommodate Shaq's 7-foot-1 body. We can expect this was not an entirely idle discussion.
Shaq is an investor in VegasVille, as a partner in the restaurant Big Chicken, set to open in October in the strip mall across from Hard Rock Hotel and Hofbrauhaus at Paradise Road and Harmon Avenue. He has partnered with JRS Hospitality, which also operates Hexx Kitchen and Bar and Alexxa's Bar at Paris Las Vegas.
O'Neal reportedly plans a reality show about Big Chicken for Facebook.
Shaq's recent activity in town leads us to …
Cool Hang Alert
Franky Perez & The Dirty at Alexxa on Saturday nights. Yes, we have mentioned Perez and this fiery horn band before, HOWEVER … Saturday night, Shaq walked in and Perez called out, "Is that Shaq? I thought you were taller!"
Perez, needless to say, is a Vegas original.
John Katsilometes' column runs daily in the A section. Contact him at jkatsilometes@reviewjournal.com. Follow @johnnykats on Twitter, @JohnnyKats1 on Instagram.