Fright Dome creator brings new 'Saw'-themed attraction to Las Vegas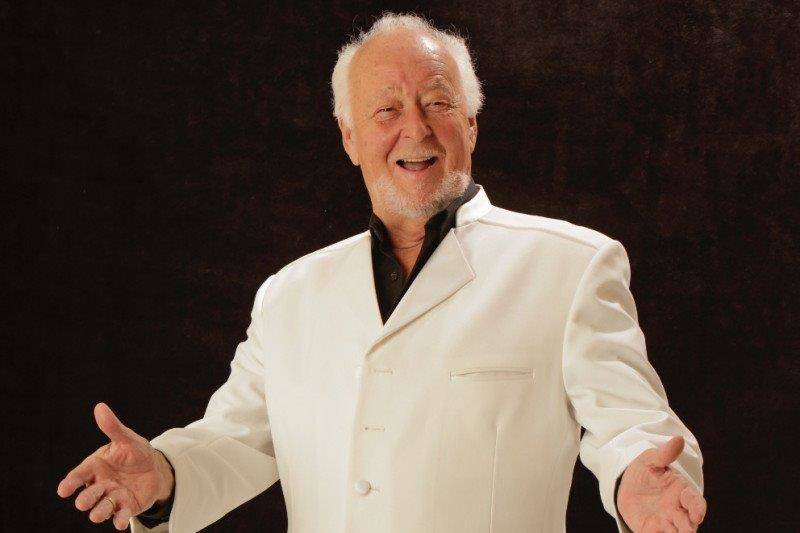 Jason Egan occasionally muses about cooling off his schedule, selling his empire, maybe even retiring.
But the man who founded "Fright Dome" at Circus Circus is not finished with his frights of fancy. The 39-year-old Egan is opening the first immersive horror experience themed for the "Saw" film franchise in a 30,000-square-foot building just off the Strip.
The Official Saw Escape Experience opens Jan. 26. The horror attraction takes over the aged building that was long home to the Paul-Son Gaming Company's casino chip factory at 2121 Industrial Road, just a 30-second drive north from Circus Circus.
Egan has partnered with "Saw" production company Lionsgate Films in his Fright Dome fortress. Lionsgate licensed "Saw" houses at Fright Dome in 2009 and 2010. Egan has spent the previous 12 months mapping a concept for the escape house and scouting properties near Circus Circus.
"We always wanted a permanent attraction here in town, and when I took this idea to Lionsgate, they said, 'You're one of the only people we would consider partnering with," Egan says. "It's amazing to hear that, and we have developed something that is a totally unique, permanent tour."
Egan credits the "Saw" series with the very idea of live, interactive escape rooms. The famous "Saw" bathroom scene is being re-created at the Las Vegas attraction. Egan also says, "Guests will go toe-to-toe with Jigsaw, and we'll have several themed rooms."
Guests will check in for what is designed as a tour of a meat-packing plant. Then, Egan says, "Things start to go wrong." A night watchman, receptionist, strolling "victims" and a general manager are among his dozen hired actors.
In a statement, Lionsgate Senior Vice President of Global Live and Location Based Entertainment Jenefer Brown says, "We cannot wait for fans to step into this massive escape experience and the twisted world of the 'Saw' franchise. We are thrilled to partner with Jason and his team again, this time on a permanent basis for an attraction fans can experience year-round."
Egan opened Fright Dome in 2003 at Circus Circus and has turned the brand into a multimillion-dollar business. His business inspiration is UFC President Dana White, who is also a close friend and confidant. Egan has often said he wants to simply sell Fright Dome to a wealthy visionary.
But it's just not time. Egan is not ready to relinquish his rolling horror show.
"I want this done right," he said. "I don't want it to be a six-month thing, and I need to make sure we do justice to the 'Saw' franchise." In Egan's world, the only surprises are planned.
Tiësto to celebrate
Superstar DJ Tiësto launches his 2018 schedule at MGM Grand by celebrating his 49th birthday (which is actually Jan. 17) with performances at Hakkasan Nightclub on Thursday and Saturday.
The MGM lobby will also be transformed to accommodate an open-to-the-public club experience at 4:45 p.m. Saturday. Tiësto will be on hand for a performance and meet-and-greet. A surprise pop-up guest performance by a renowned nightclub celeb (no, not The Johnny) is also planned.
"Since our Hakkasan partnership began in 2013, Tiësto has been an artist who delivers an amazing experience for our guests time and time again," Nick McCabe, CEO of Hakkasan Group, said in a statement. "We are thrilled to continue this relationship and are excited to kick off his return with a weekend-long birthday celebration, and have several surprises in store for him to enjoy alongside his fans."
Griffin passes
A pillar of the Las Vegas entertainment community has died. Grant Griffin, the resonantly voiced baritone, succumbed to throat cancer Tuesday at St. Rose Dominican Hospital's Rose de Lima Campus at age 84. Griffin's career spanned more than 60 years and was highlighted by appearances at the Sahara, where he began his Vegas career in 1956; the Dunes, the Italian American Club and Bootlegger Bistro. Over the years he performed at state functions hosted by Presidents Johnson, Nixon and Reagan.
Under his Grant Griffin Productions company, Griffin produced several variety shows around town, including events at South Point Showroom and Ron DeCar's Event Center. Griffin's friends have posted a gofundme page to help his family defray end-of-life costs.
I knew Griffin mostly from his years as the producer of the annual "Meatball Awards" show, which was held more than a decade ago at Greek Isles, Orleans Showroom and Imperial Palace Showroom. The Meatballs honored entertainers and media types on the Vegas scene.
Grant and I actually met a few times over the years to brainstorm returning the Meatball Awards to a Strip showroom. Then he fell ill.
Griffin was a particularly popular singer at Kelly Clinton-Holmes' Monday open-mic nights. His renditions of "Impossible Dream" from "Man of La Mancha" shook the tables. Mr. Griffin was often called a "singer's singer," and was really something special.
D correct times
Gotta make this right: The time for Sunday's Vegas Golden Knights Fan Fest at 3rd Street Stage next to The D Las Vegas is 3 p.m.-5 p.m.
John Katsilometes' column runs daily in the A section. Contact him at jkatsilometes@reviewjournal.com. Follow @johnnykats on Twitter, @JohnnyKats1 on Instagram.