Gavin Maloof says Golden Knights 'want to be greedy'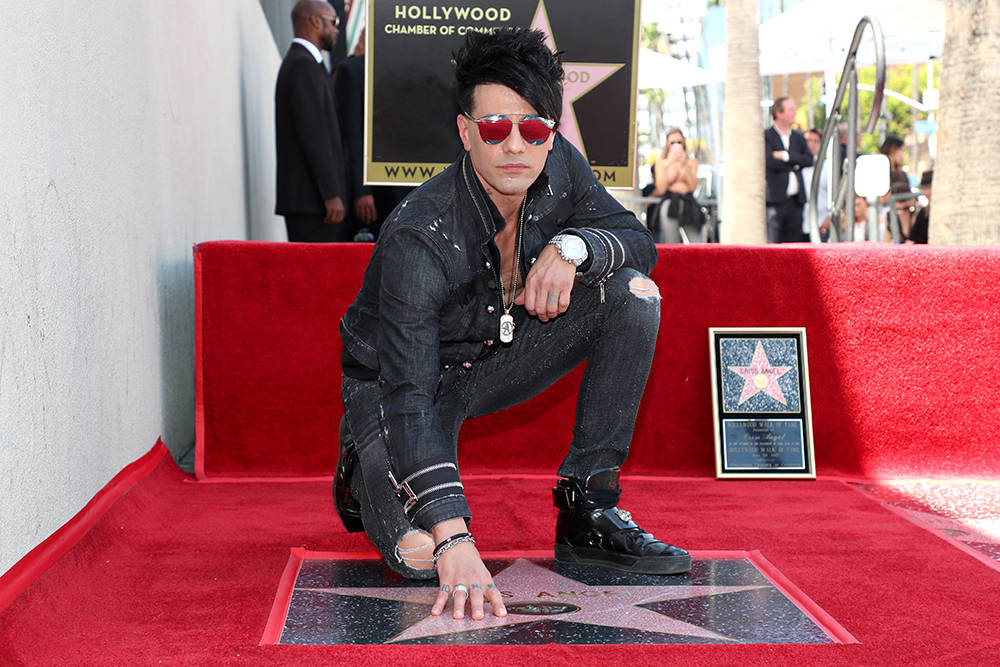 Gavin Maloof has this attitude of, as long as we're here …
"We might as well go for it," the minority owner of the Vegas Golden Knights said just before his team's playoff game against the San Jose Sharks on Friday at T-Mobile Arena. "We want to be greedy. We want to keep going. We want to win it all. You get this far, you want to win the Cup."
The Knights beat the Sharks, 5-3, to take a 3-2 lead in the best-of-seven series. Game 6 is on Sunday at 4:30 p.m. in San Jose.
Heady talk from a guy who entered the season with measured expectations.
"I thought, for fan support, we'd be successful because Vegas has never had a team. I could feel the community getting behind us," Maloof said from his family's suite overlooking center ice at T-Mobile. "But before the season started I really thought we wouldn't win more than 10-20 games. This is brand-new territory for all of us, and what we've already achieved has never happened in professional sports in America. We are proud of that."
The Maloof family, including Gavin's brothers George and Phil, own about 15 percent of the Golden Knights.
"It's nice that we can do something for the community, and the timing has been right," Maloof said. "After Oct. 1 the city needed healing, and the team has been the medicine for that."
Asked if there are any revelations he's experienced in playoff hockey, Maloof laughed.
"Everyone wants tickets," he said. "I mean, everyone. I'm breaking new ground for ticket requests."
Rock it up
The management team is taking shape at what will soon be the former Hard Rock Hotel.
A finance consultant familiar with the hotel's sale has specified the operating lineup at Hard Rock Hotel, which is being renamed Virgin Hotel Las Vegas in 2019. Richard "Boz" Bosworth of Bosworth Hospitality and Juniper Capital Partners are the resort's general partners. Bosworth is the ranking official on-property as the president and chief executive officer, as he is heading up the team enacting the property's reformation.
In this management team, Richard Branson, founder of Virgin Group, is a limited partner. To the average hotel customer, general partners (Bosworth and Juniper) control the business. Limited partners (Branson) are investors.
As we've previously noted, the balance of the hotel's overhaul begins in earnest after the 10th anniversary of The Joint (this is the second Joint; the first closed in February 2009) in April 2019. The formal name change is planned for fourth quarter, or between October and December of next year.
The Angel arrival
A venue to keep an eye on is Planet Hollywood Showroom, as Criss Angel moves into the property after he closes at Luxor in October. The new residency production is expected to be similar to his "Raw" road show.
Angel's move to Caesars Entertainment should be some kind of fantastic re-appearing act.
Angel might open as early as November, and if form holds he's not going to agree to magicians headlining in the same hotel as his new production. Those familiar with Angel's reign on the Strip indicate he signed a strict no-competition clause in his contract at Luxor, preventing any ticketed magic show from being performed opposite "Believe" and "Mindfreak Live" in the past decade.
But Angel is moving into a resort with two headlining magicians — Murray Sawchuck and Xavier Mortimer — in Sin City Theater just across the mezzanine floor from Planet Hollywood Showroom. If Angel has negotiated a no-magicians clause — and I'd be stunned if he hasn't — those performers will need to find new venues if they want to continue to spin magic on the Strip.
Caesars has nearly cornered the market on headlining illusionists (Hey, is Steve Wyrick looking for a room?), and the company has enough venues to shuffle this deck. The real trick is keeping it all straight.
Earth Wind & Donny
Led by the inimitable Verdine White, members of Earth Wind & Fire filed into Donny and Marie Osmond's show at Flamingo Las Vegas on Thursday night.
I can verify this — they were in the booth next to me.
White remarked that the Osmonds, longtime friends, had invited EWF to the show during the band's run at The Venetian Theater.
From the stage, Donny Osmond recalled dancing to "September" with Kym Johnson in the first round of Season 9 of "Dancing With the Stars." The season premiered on Sept. 21, 2009 — matching the song's lyric, "The 21st night of September," kicking off a championship run that Osmond still talks about. Like, a lot. As he bragged again about winning the disco-ball trophy, Marie cut in and called to White, "Will you please take him with you?"
Well, Donny would look sharp in a gold-sequined jumpsuit …
John Katsilometes' column runs daily in the A section. Contact him at jkatsilometes@reviewjournal.com. Follow @johnnykats on Twitter, @JohnnyKats1 on Instagram.